Exhibitions: From Sunday 2015-10-04 I'll take part in a group exhibition in the Church of All Saints, Copenhagen. Read on for vernissage info etc.
Exhibitions: From Wednesday until November 2014 I'm participating in a group show in Central Copenhagen.
Click for large version and/or read on...
This post in Danish.
På torsdag d. 21/6 fra kl 12-17 holdes Det Sociale Sommermarked på Kofoeds Skole, Nyrnberggade 1, 2300 Kbh S. Klik på programmet for info: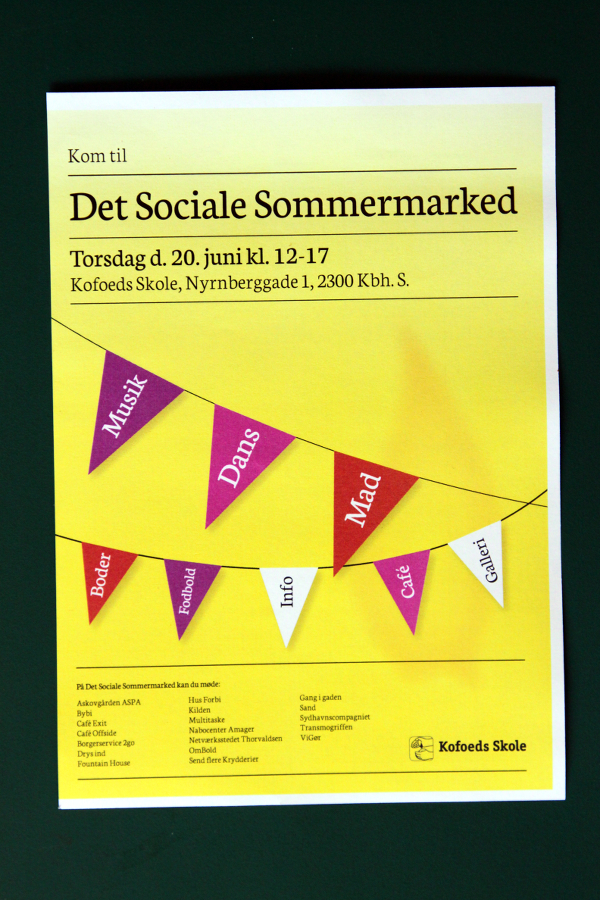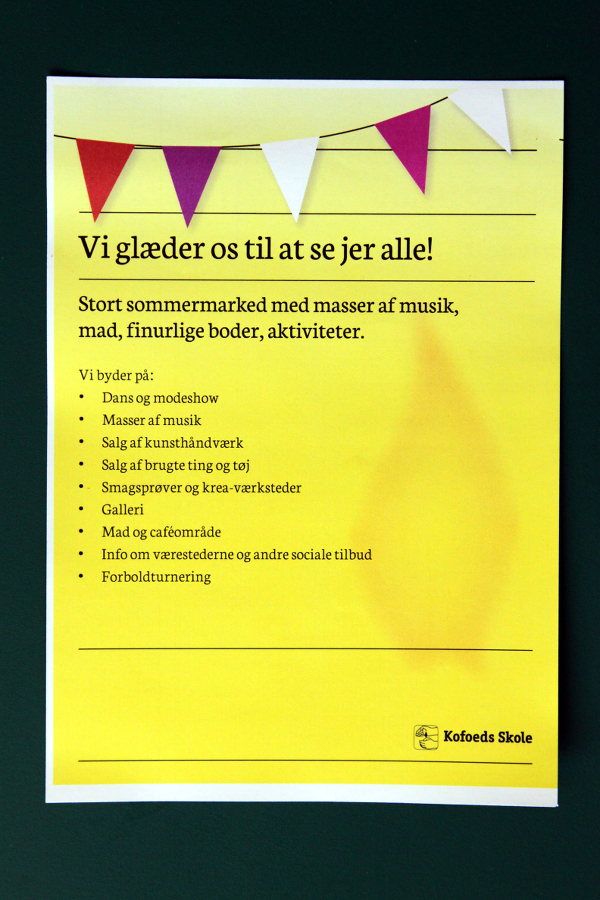 "Invitation: Det Sociale Sommermarked 2013"
Jeg deltager som udstiller af maleri og tegning i hovedbygningen på 2. og 3. sal. Du kan desuden købe flere af mine originale unika grafiktryk - alle indtægter går ubeskåret til Kofoeds Skole.
Updated 2012-10-15 (Post in Danish and English)
Fra den 15 oktober og 2 uger frem deltager jeg på en gruppeudstilling med Kofoeds Skoles grafikhold. Udstillingen finder sted på Café Væksthuset i Frederiksberg botaniske have (Kort).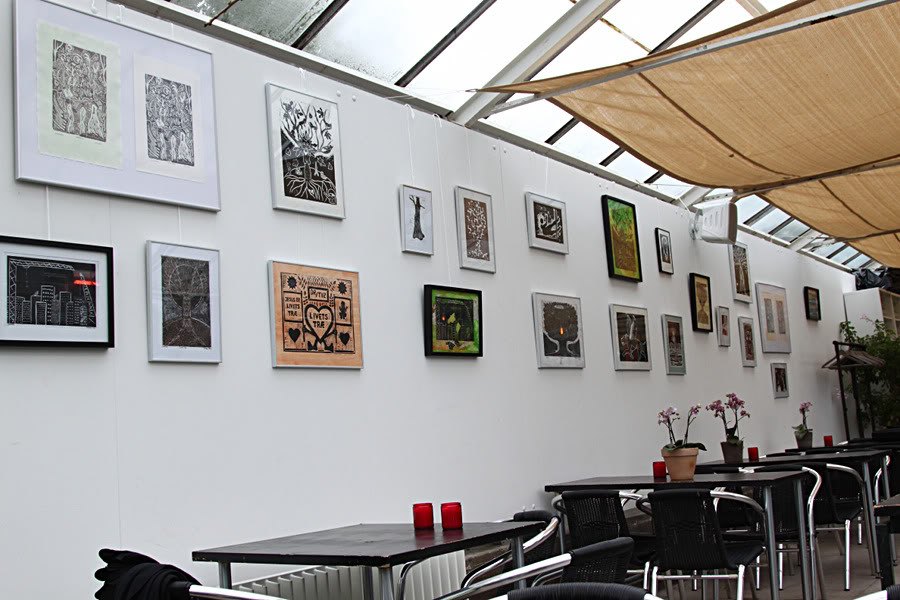 Udstilling: Plakat og ophængning (Exhibition poster, and -view).
OBS: Fejl i plakaten. Søndag er lukket og hverdage kun til kl 17.
During November 2011, my print "Woman with dog" is part of a group exhibition in Copenhagen. The exhibition opened today at the café "Offside" at Dronning Louises Gade, Copenhagen N.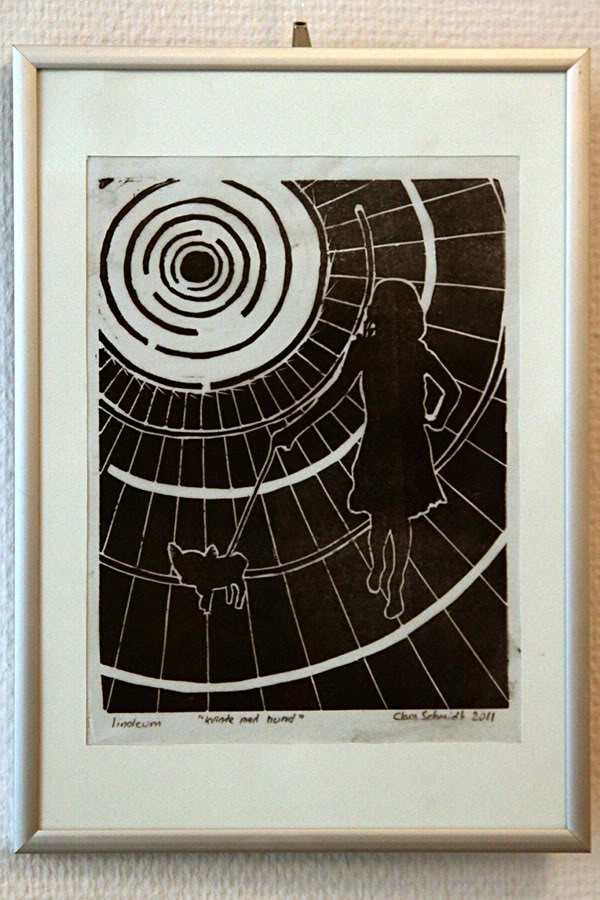 The exhibition is arranged by students from the Graphics study at Kofoeds Skole, and it features 20 black/white works in lineoleum and/or woodcut.