Painting/mixed media (woven), conceptual: Exploring the use of prime numbers for pattern creation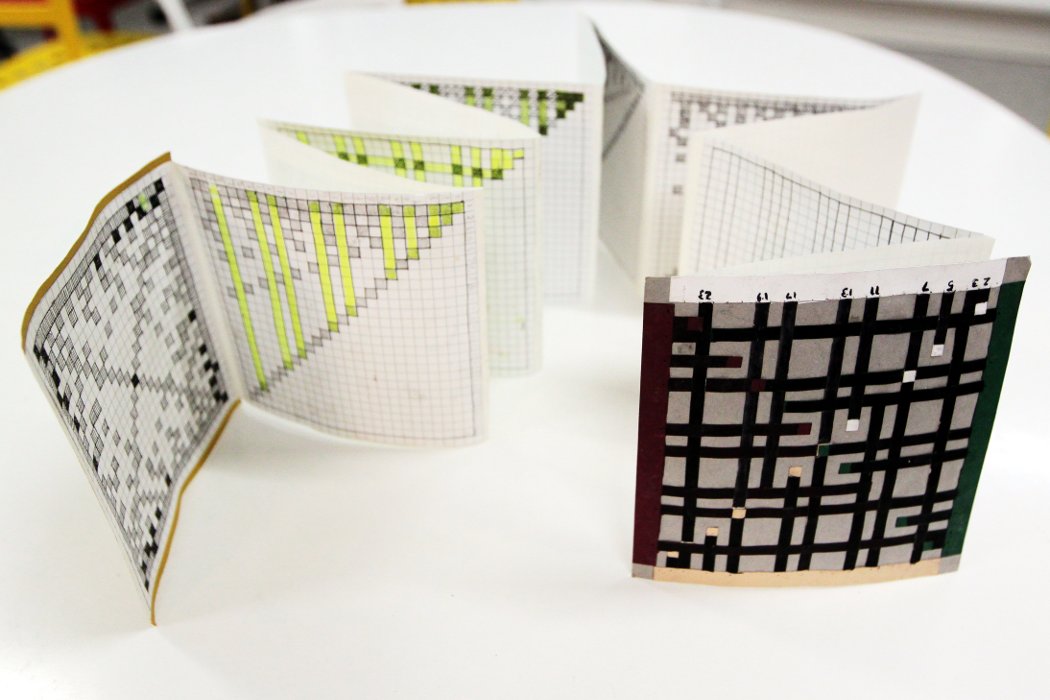 "foldable book of prime pattern components"
Permanent marker on paper. 2019. 18x18x1.5 cm
Mixed / drawing: Live model (ie. moving model) ...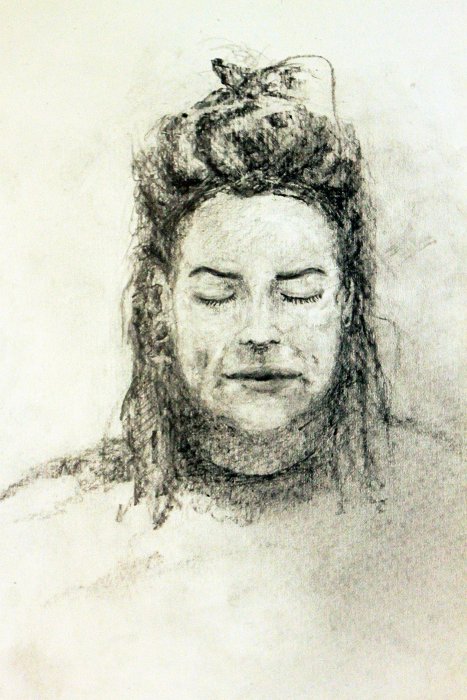 Untitled study.
Solid graphite pencil on paper. 2019. DIN A3 size
I'm currenly doing some studies of people in motion, this is one. The model was working with some items on the desk before her, hence the apparently closed eyes.
Mixed: Drawing: Croquis/live model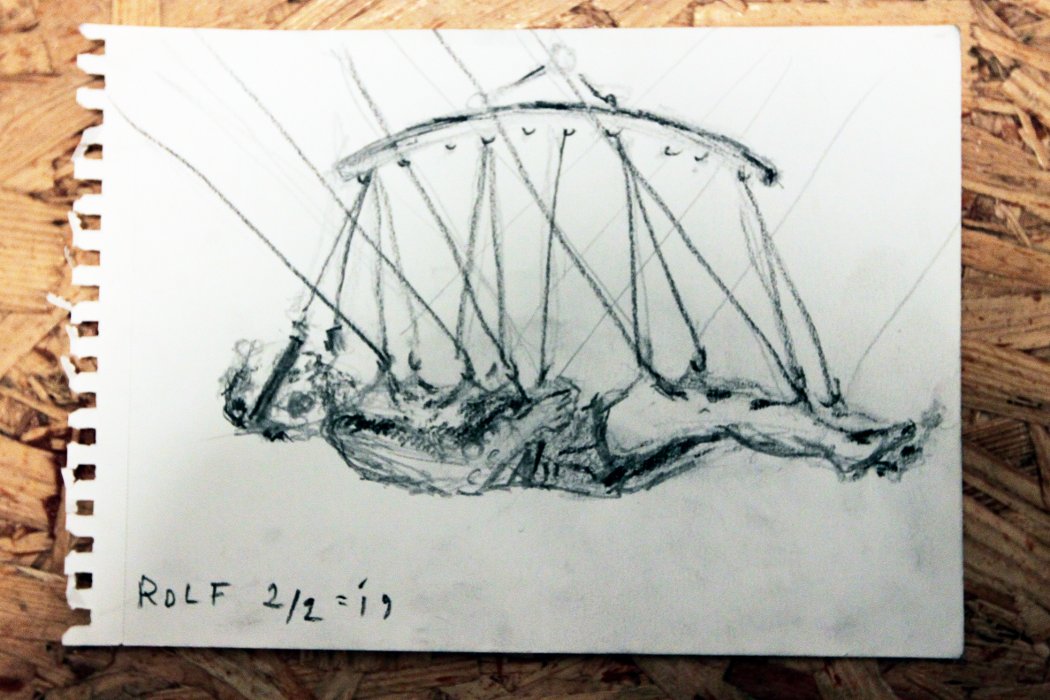 "Rolf in a Coma Suspension" (5-10 minute croquis)
Solid graphite pencil and charcoal pencil on paper. 2019. DIN A5
In B.E.S.T we have talked about making it possible for artists to come and do live croquis at a suspension session. Read on...
Mixed: Drawing: Portrait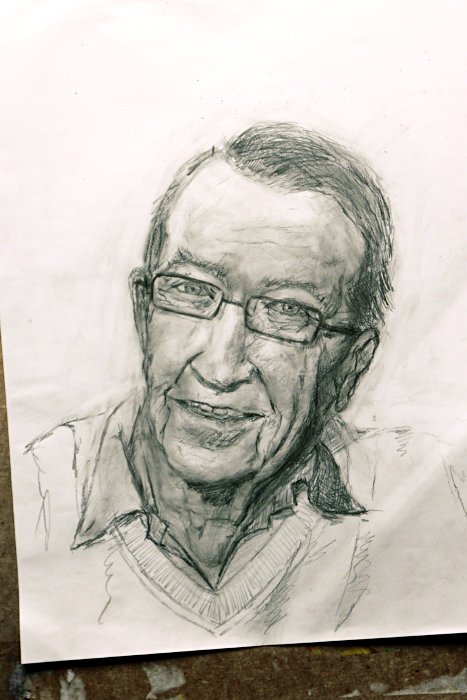 "Benny Andersen"
Pencil on paper. 2018. 29.2x42cm (DIN A3)
Read on for previous state photo ...
Mixed media: Wood carving. Update of earlier post: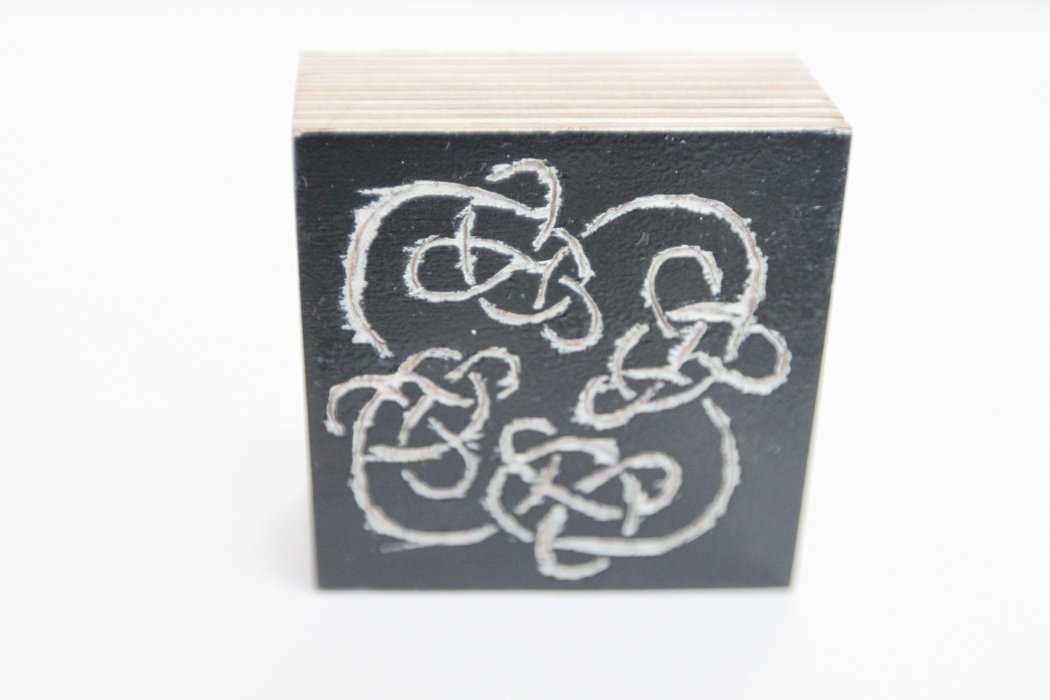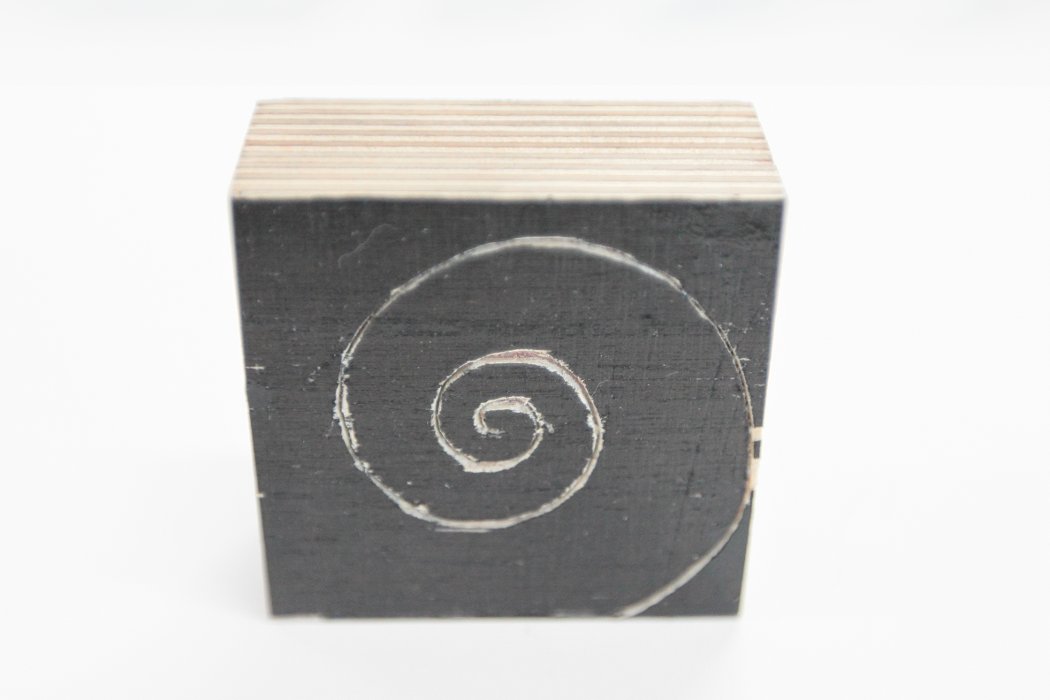 Untitled (knot and spiral on opposite sides).
Wood carving w/paint applied, plywood. 2018. ~7x7x2cm