Graphics: Relief: Linoleum: Around LP Record size
Updated 2022-03-31: four new photos, various colours.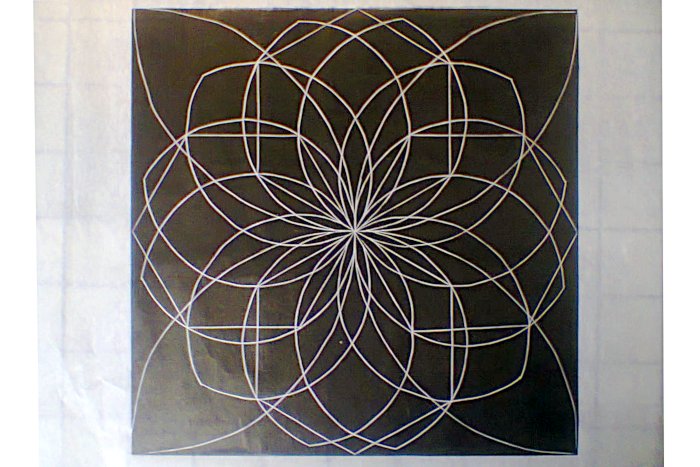 Untitled. Linoleum, dark brown on Japan Paper. 2022. 31x31cm
This print is a variation on the ancient "Flower of Life" pattern.
Graphics: Patterns: A reprint / second edition of a previous cyanotype: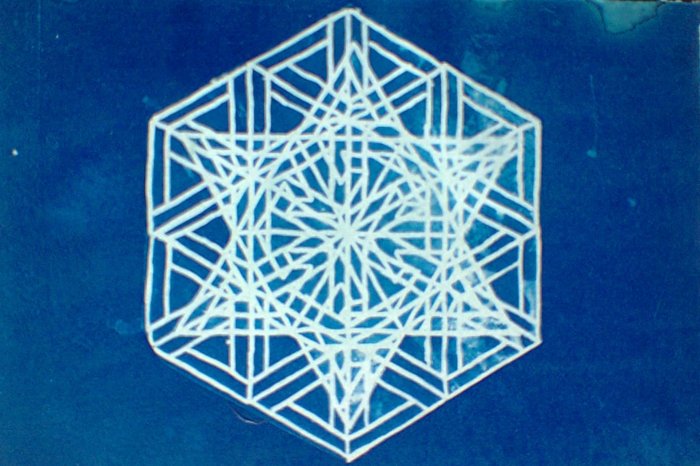 Second edition of print. Uniqe. Cyanotype on watercolur paper. 2021. Odd size slightly larger than DIN A5.
Version 1 is here>.
Graphics: Patterns and cats:
Updated 2021-07-03: Photos of series 2 included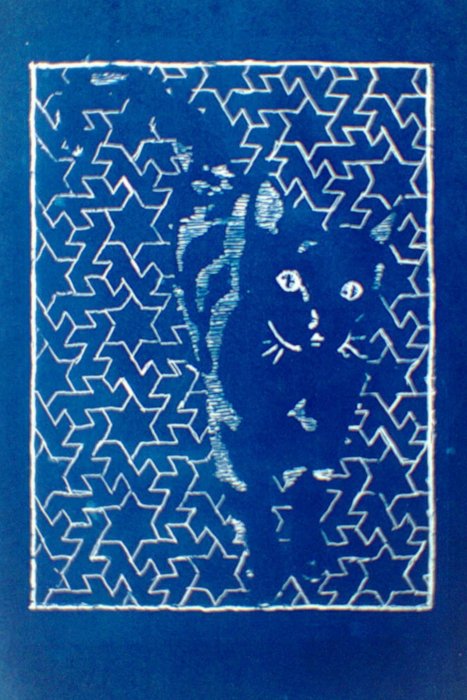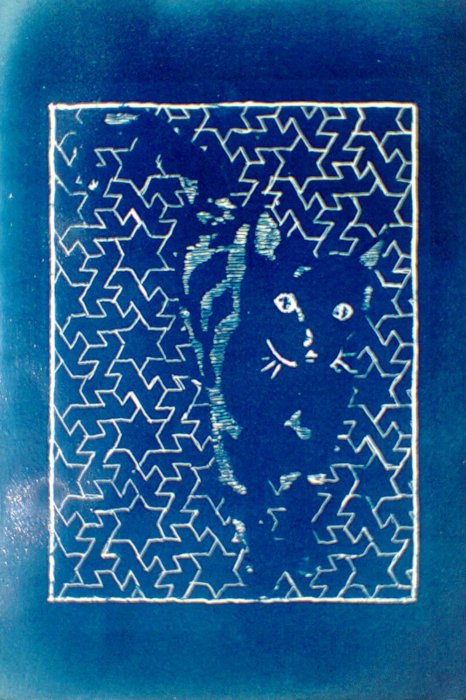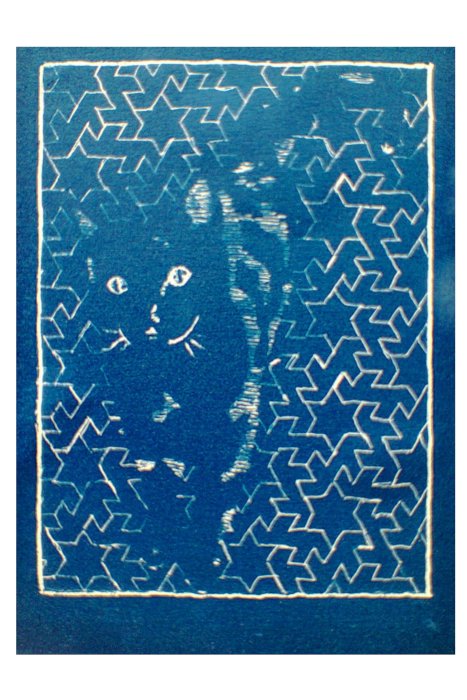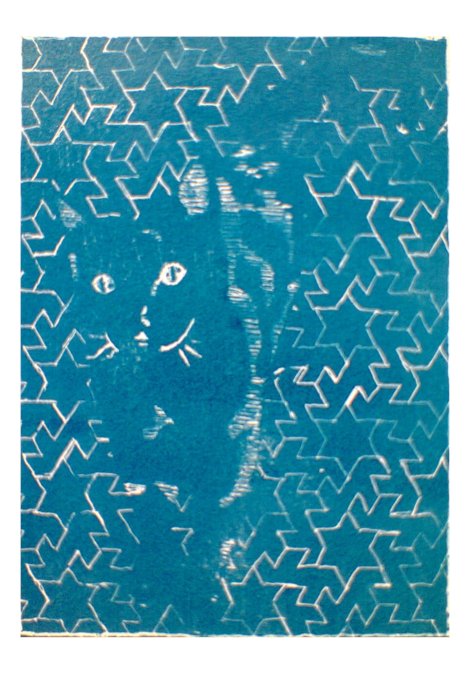 Four different prints using the same two components.
Top: series 2. Bottom: series 1
Cyanotype on watercolour paper. 2021. Top ~A4 size, Bottom ~A5 size
Read on for description and process photos of the "negatives"...
Graphics: Patterns: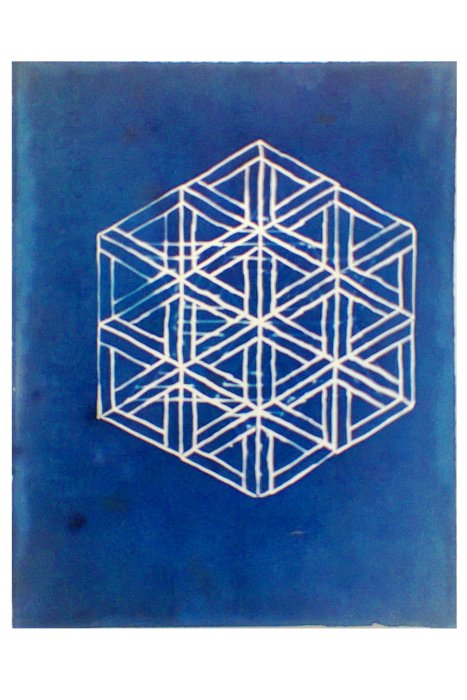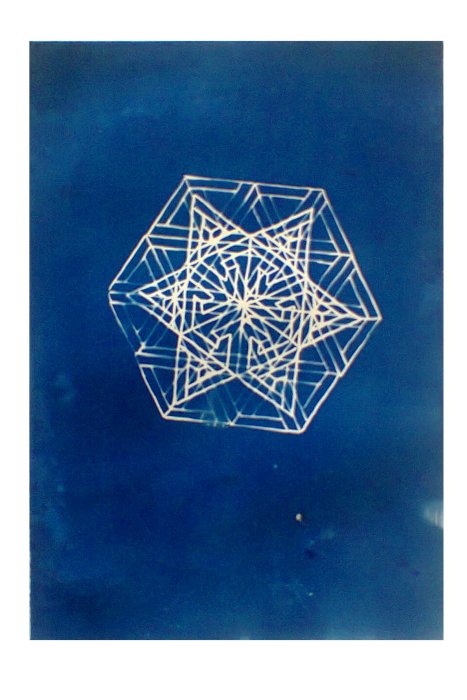 Two untitled prints of the same two patterns, overlaid. Cyanotype on watercolour paper. 2021. Left: around A5 size. Right: around A4 size
For these two prints I combined the exact same two patterns, but switched their order. Read on and see photos below...
Graphics: Patterns: Technique test / experiments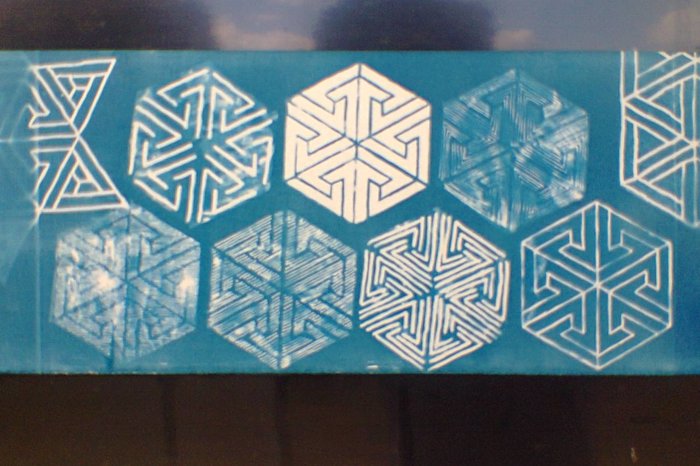 Untitled Blueprint Patterns. Cyanotype on watercolur paper. 2021. Odd size slightly larger than DIN A5. Cell phone photo
Test of Cyanotype, aka. Blueprint
< previous page
<< first page
[1 / 5]