Graphichs / sketch for lino print: Milennium old pattern.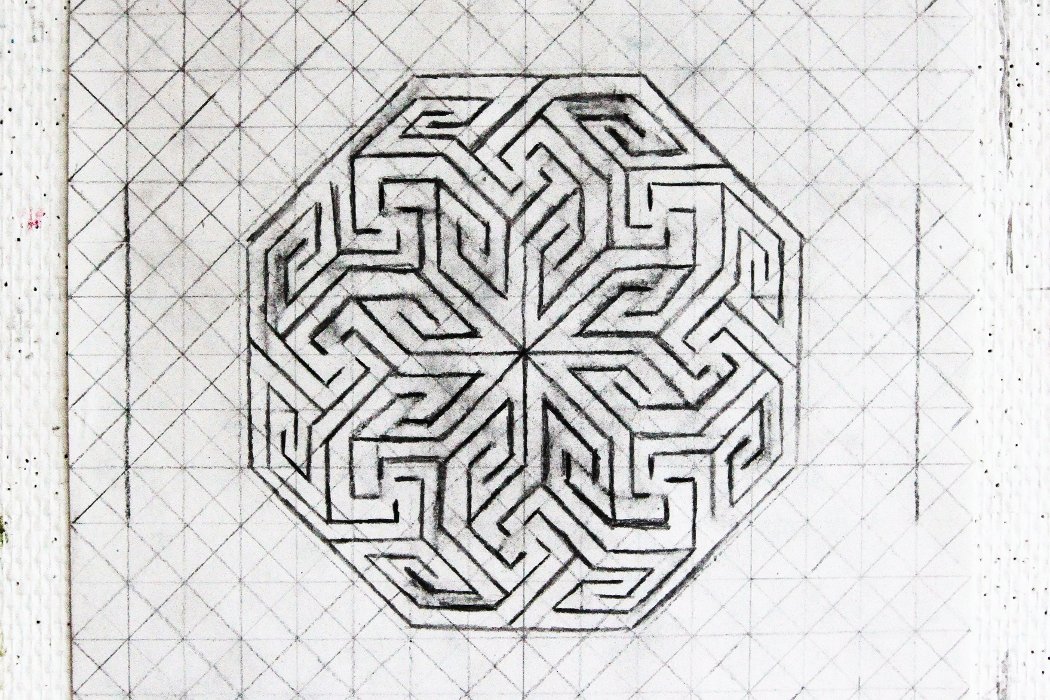 Untitled (pattern from Mosul (Iraq) dated ~1235 CE). 2019.
This pattern is from an archaeological find around Mosul.
Graphichs / Relief (Linoleum): Pattern.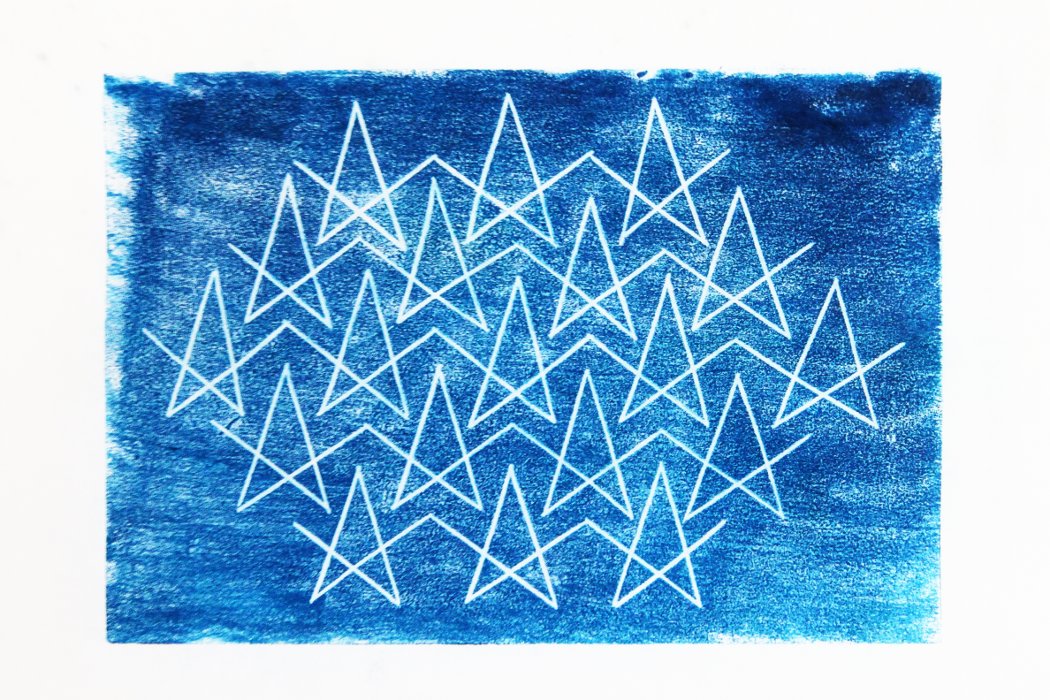 Untitled (pattern). Linoleum. 2019. 138x94 mm
Graphics: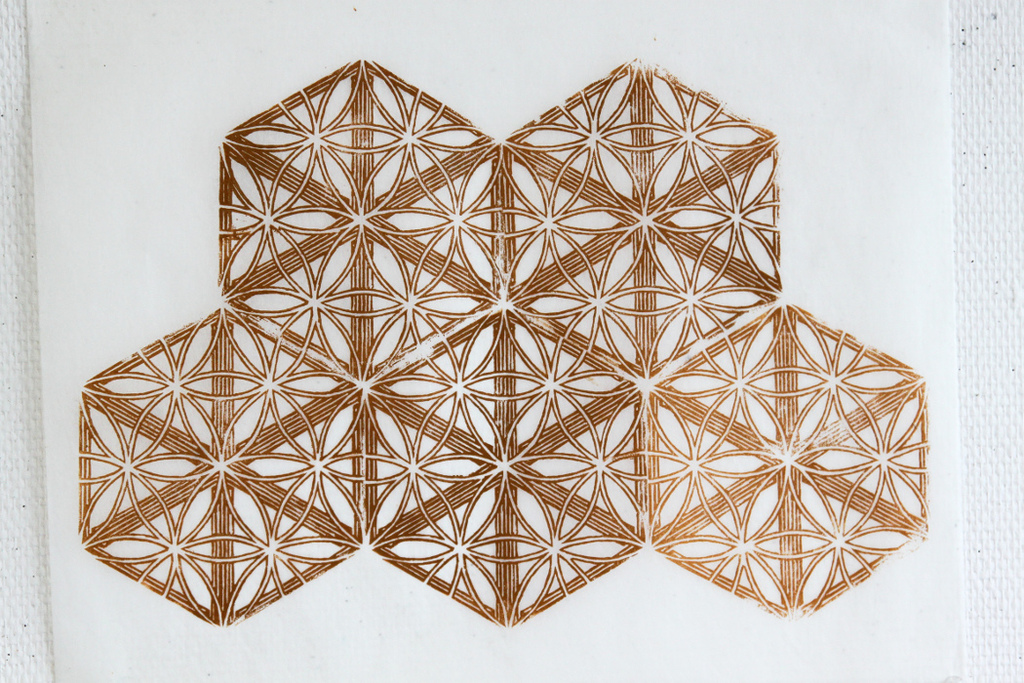 Untitled (five prints). Linoleum. 2016. 50x30cm
Read on ...
Graphics (Linoleum): A combined view of the 9 "Star Tiles" made sofar: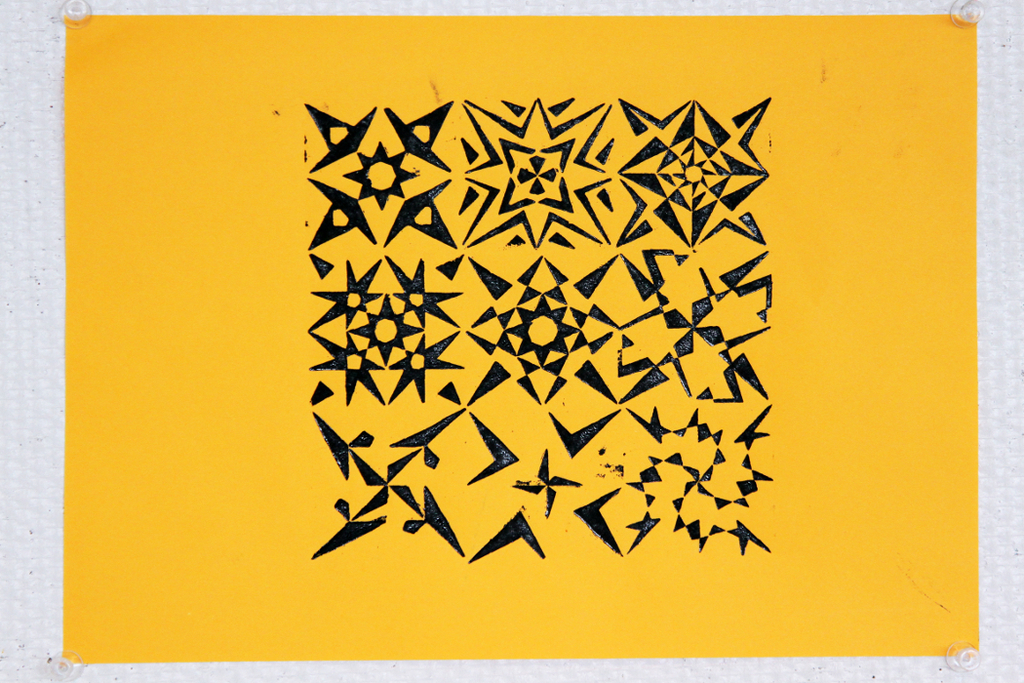 Star tiles #1-9. Linoleum cut. 2012-15. (9x)5x5 cm.
Graphics (lino cut): Latest Star Tile pattern: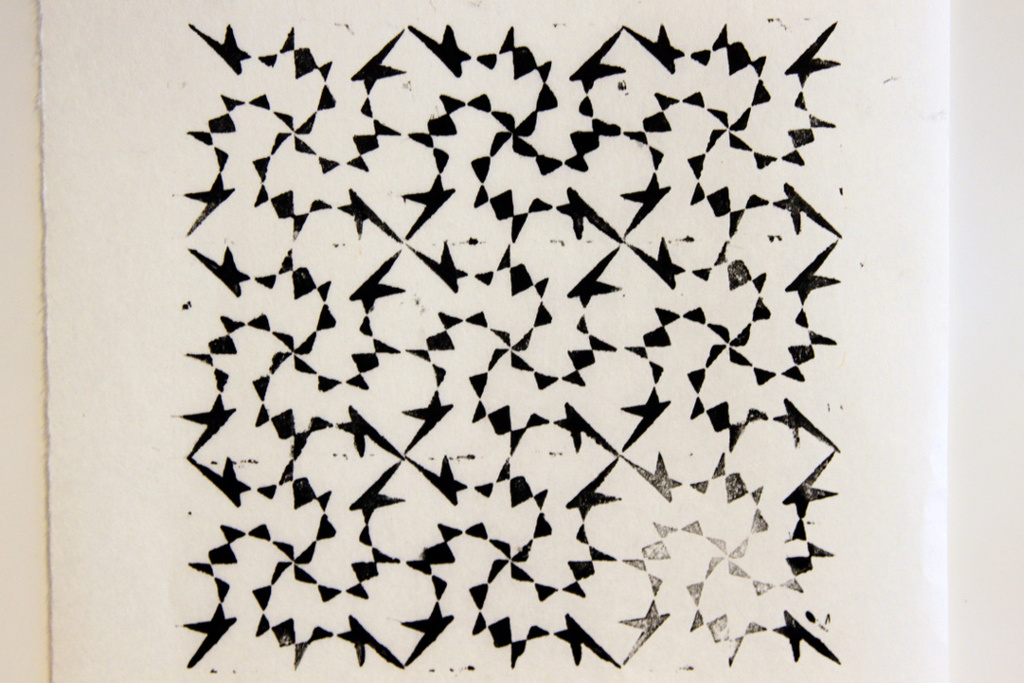 Untitled (Star Tile #9). Linoleum cut. 2015 (test print). (9x)5x5 cm.
For more like this one, see "Star Tile" article.