Mixed media / Crafts: Two binders/portfolios made from cardboard boxes.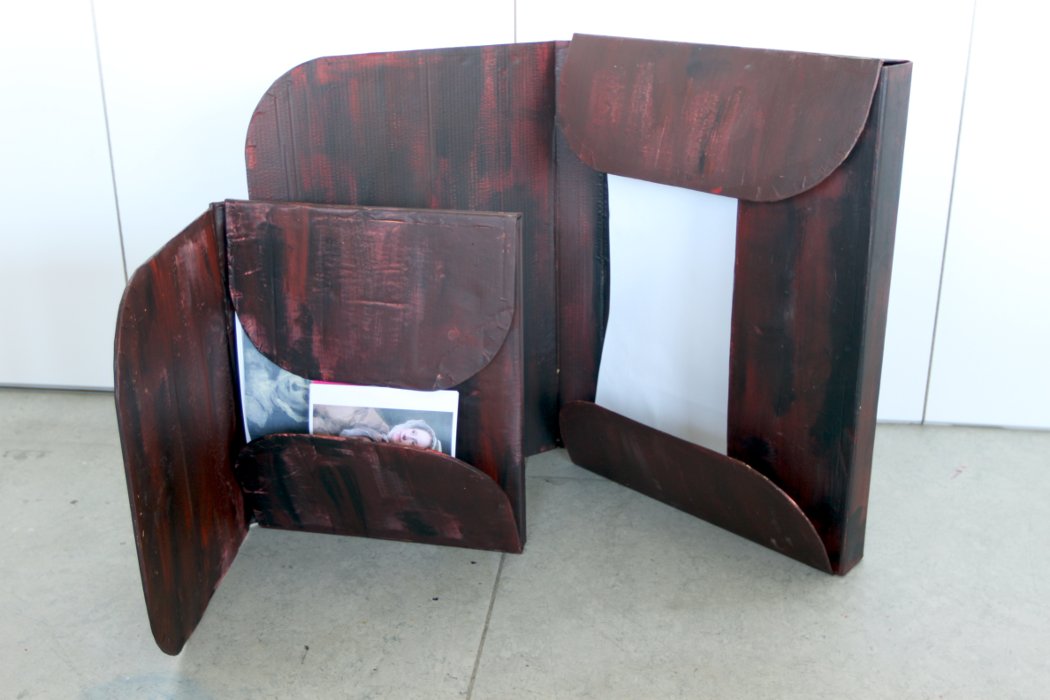 Cardboard portfolios. Cardboard, acrylics. 2019.
~ 73x53x10 cm + 53x42x5cm
Painting: striped paintings. WIP.
updated 2019-04-21: now two versions / diptych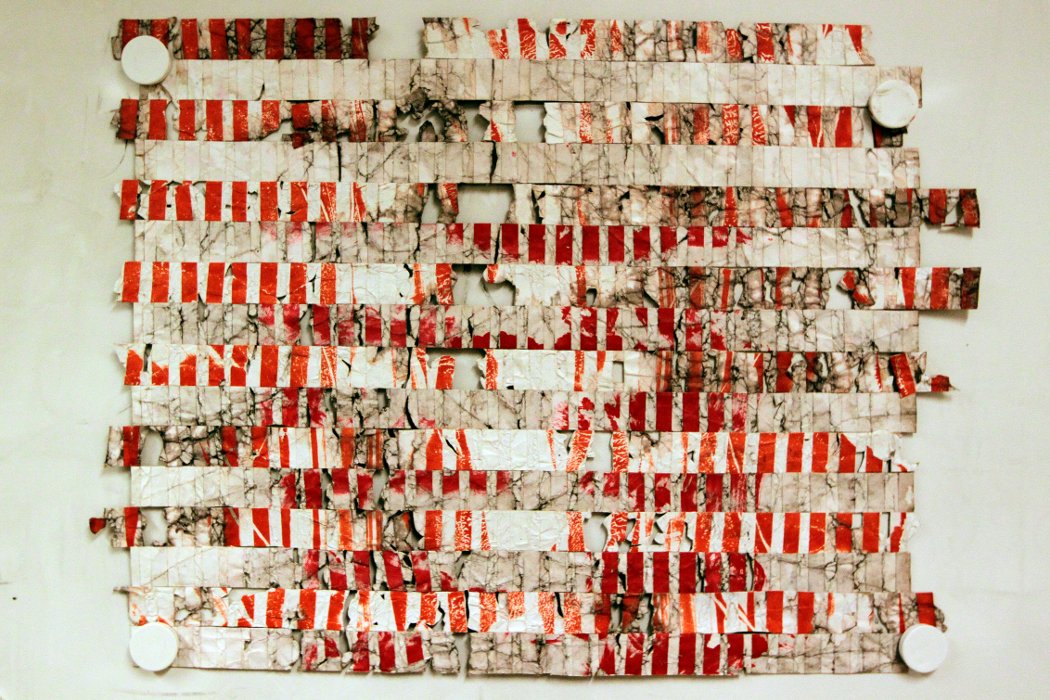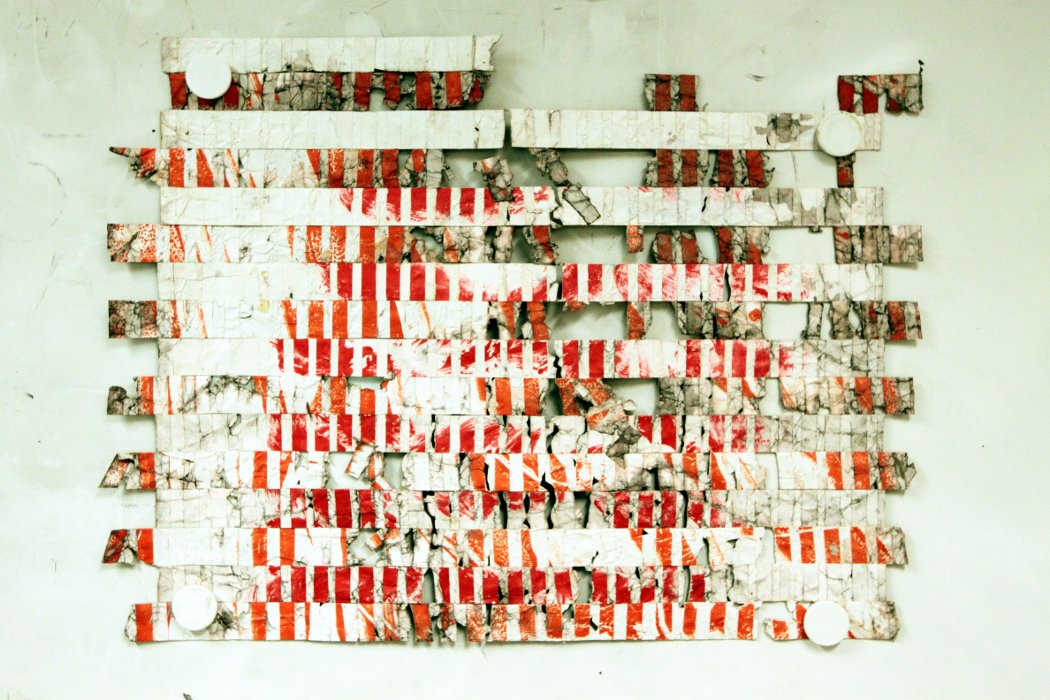 "Orange and red stripes on white" (2x wip, state 5). Acrylics on paper, cut up and mounted on paper, then manipulated, soaked in coffee, and mounted on coloured paper. Afterwards cut up again and mounted on heavy paper. Last, cut in half, perforated, and background paper cut away. 2017-2019. (2x) ~40x32cm
Some readers may recognize these. Read on for the derived perforation maps (~state 5.5)
Painting / conceptual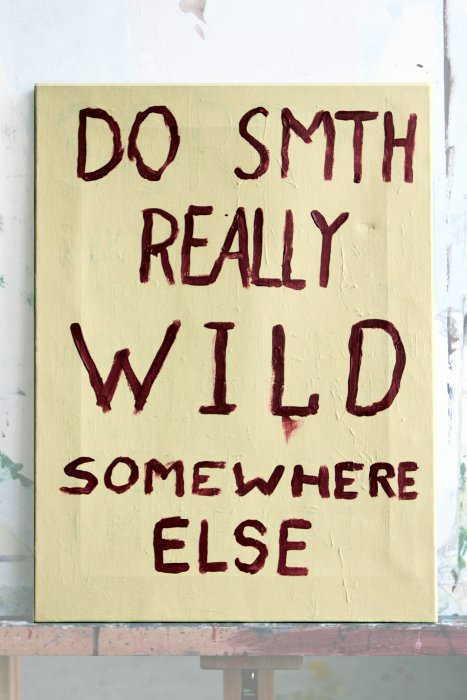 "Statement"
Acrylics on recycled canvas. March 2019. ~40x50 cm
Painting/portrait: Layered painting method (wip)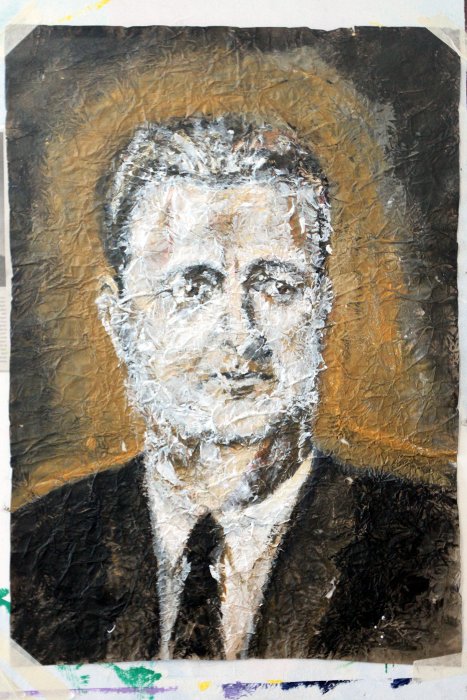 "Hans Christian Kofoed" (WIP - state 9).
Acrylics on manipulated un-bleached paper. 2018- (wip). Around A3 size.
Note: This is still work-in-process (unfinished). Read on for process photos and information ...
Graphics (Intaglio, Dry Point): Abstract (reprint)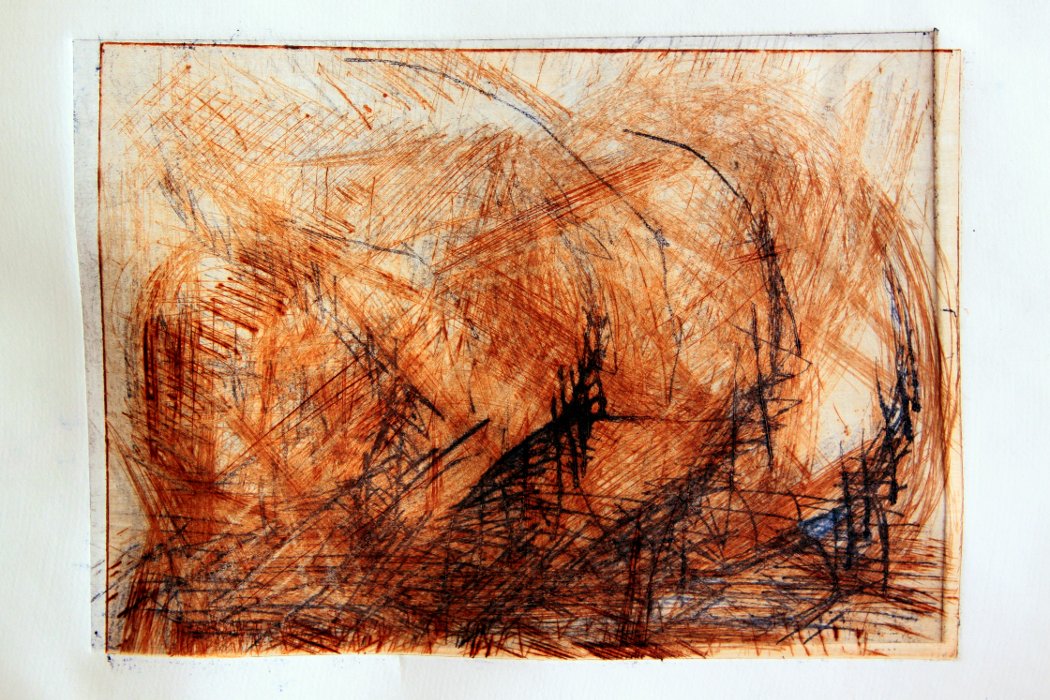 "Wanderer". Dry Point (monotype, "state 3"). 2019. ~DIN A5 size.
State 3 is a print of state 2 in blue colour on top of a state 1 print in red ocre. Read on for photos of state 1 and 2.