Graphics (Relief, Linoleum): Putting the "relief" back in "Relief Print"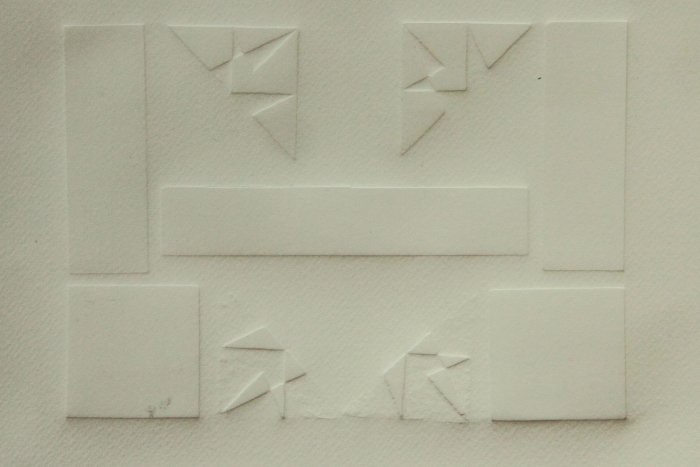 Blind print, Puzzle Technique, Unique. Linoleum boards. 2020. ~A5 size.
Two more below....
Graphics (Relief, Linoleum):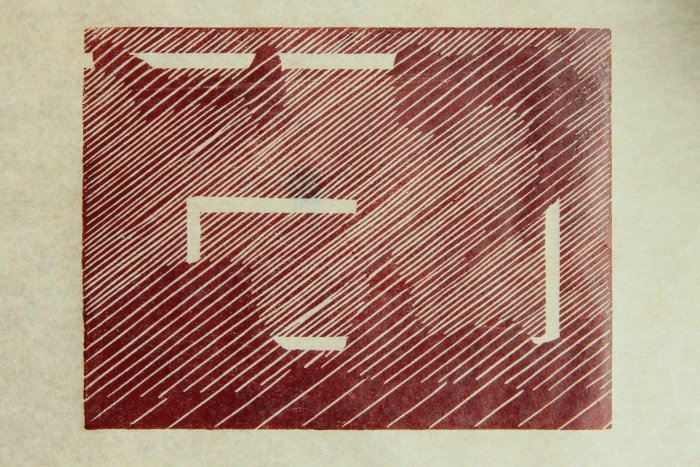 Untitled. Linoleum board. 2020. A5.
The inspiration for this is a Lino print I made in 2017, inspired by a real-life event in 2009...
Graphics (Relief, Linoleum): Introducing knot number 22:
Updated 2020-10-20: Now printed. In sanguine.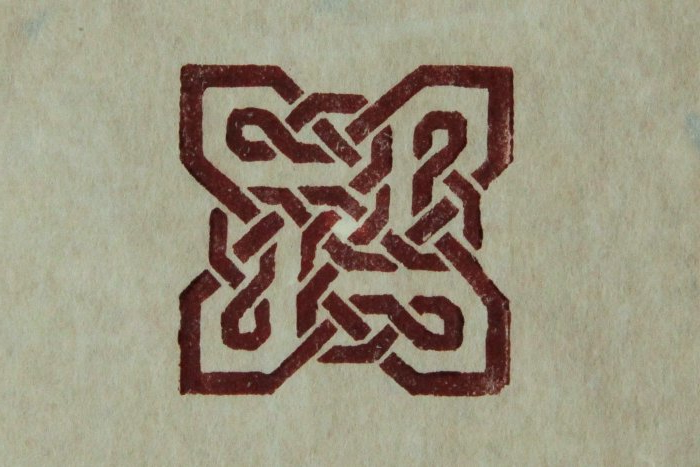 Untitled (Endless Knot #22). Linoleum. 2020. 5x5 cm.
This has been a while underway, and the original plan (a remake of a knot from a medieval manuscript) had to be revised...
Painting: Latest version of a long-running project:
Updated sept 24, 2020: Now state 12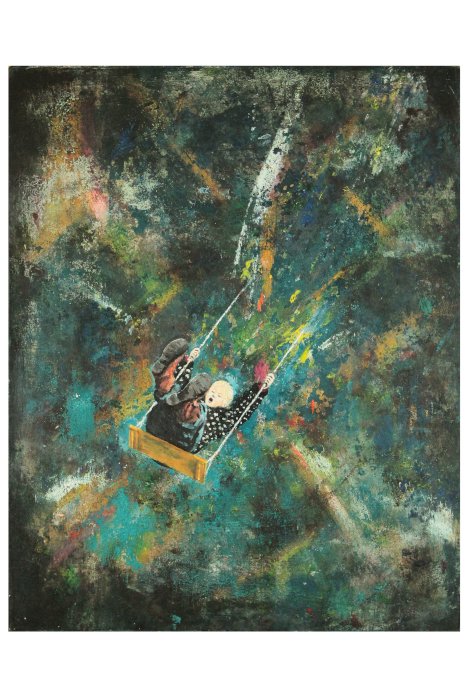 Untitled. Acrylics on board. 2015-2020 (state 12). 40x60cm.
This will probably be the final version. Click for larger size or read on for information, reference/detail photo, and previous versions...
Mixed Media / paperwork / experimental: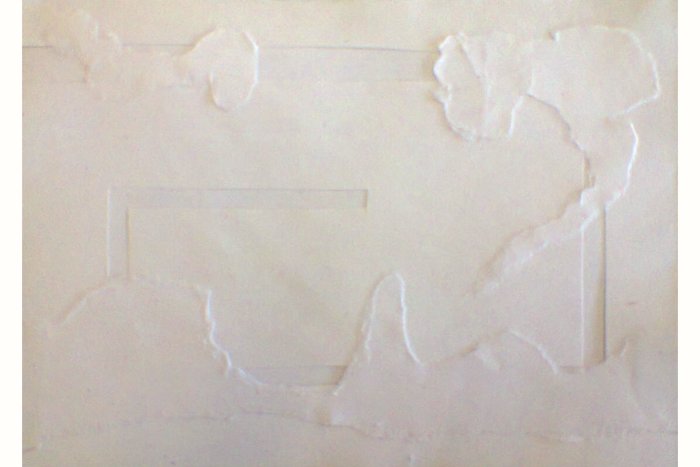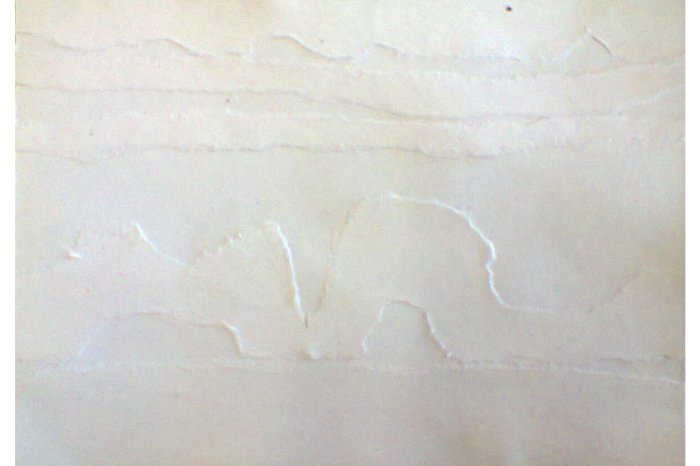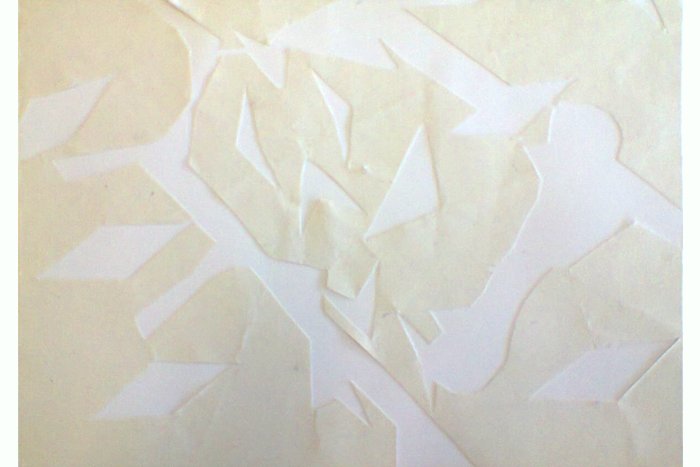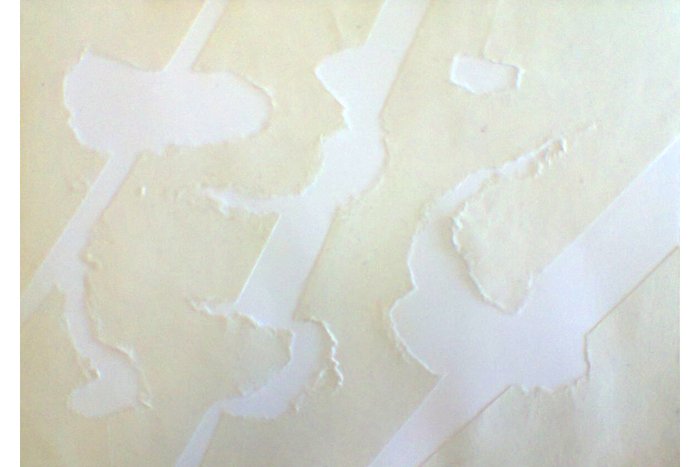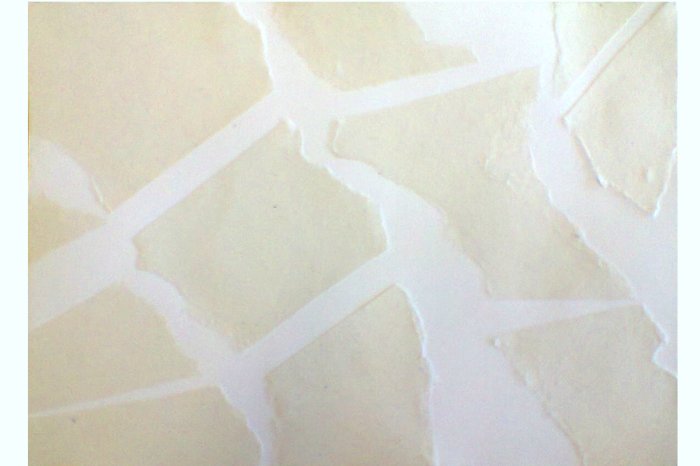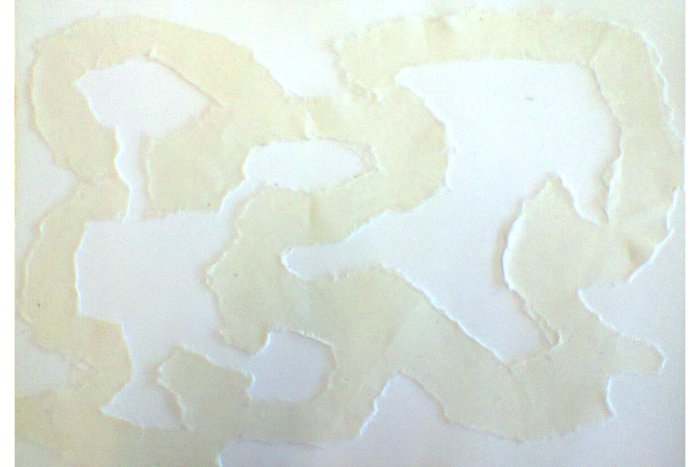 Untitled
(6x) torn/cut paper on paper. 2020. A5
Top row: Same paper type. Others: Two different types