Mixed Media / experiments using the sower figure from "The Sower":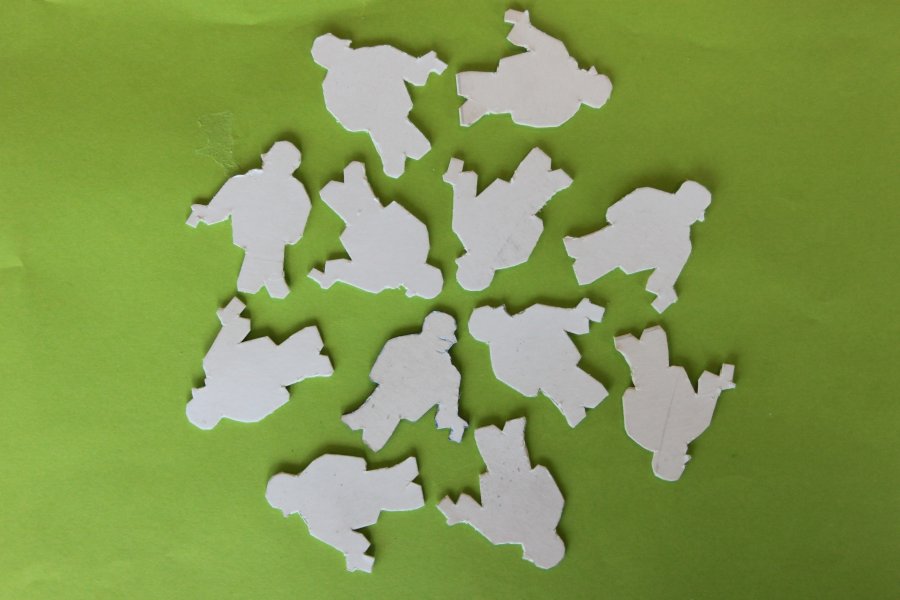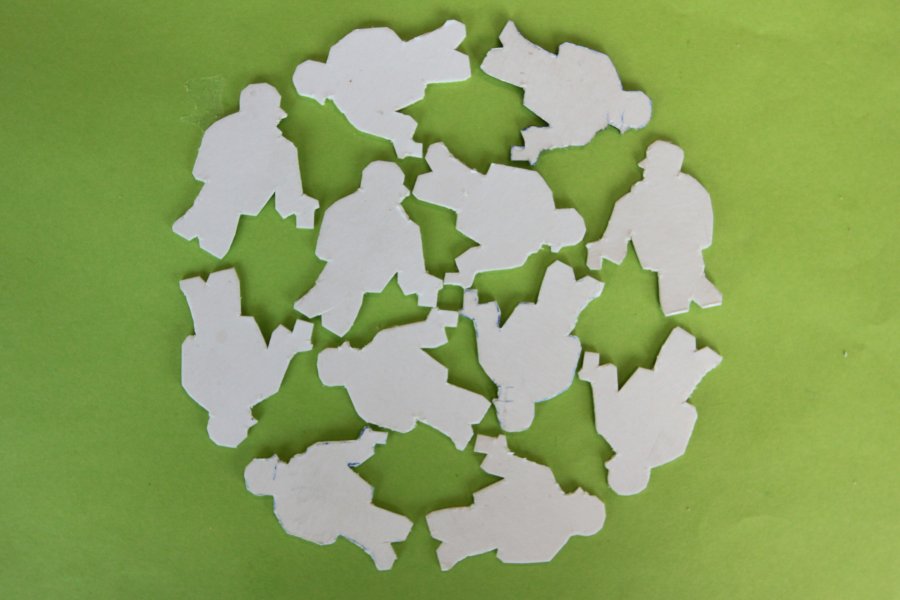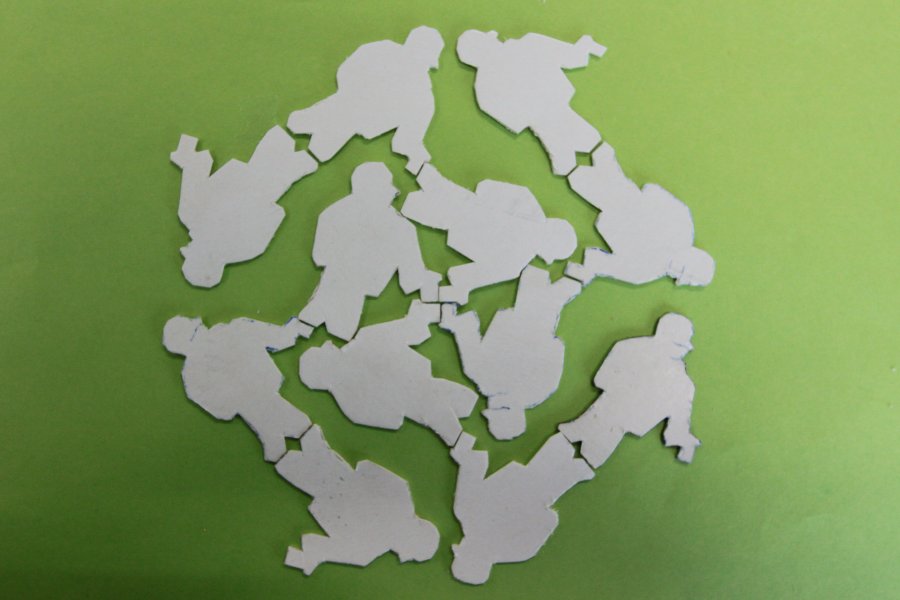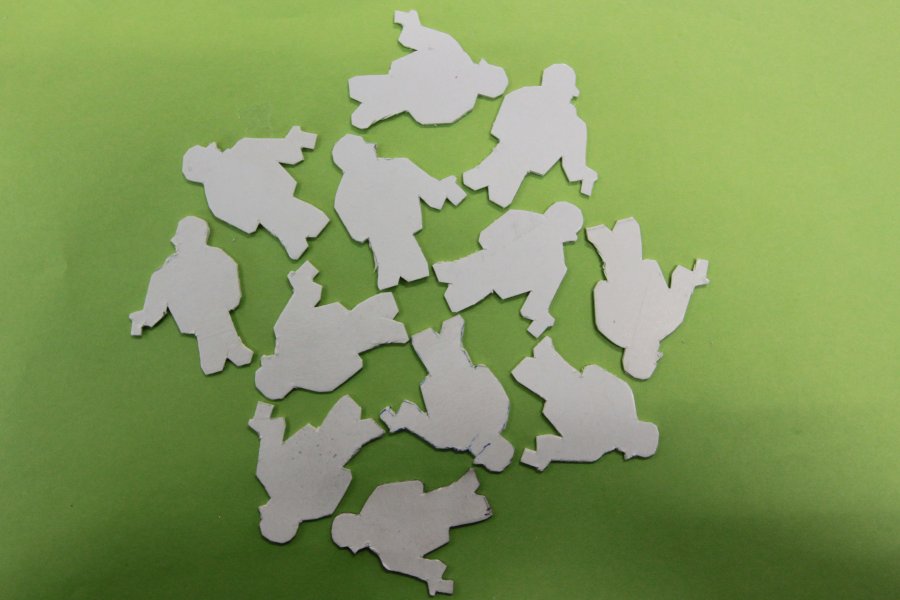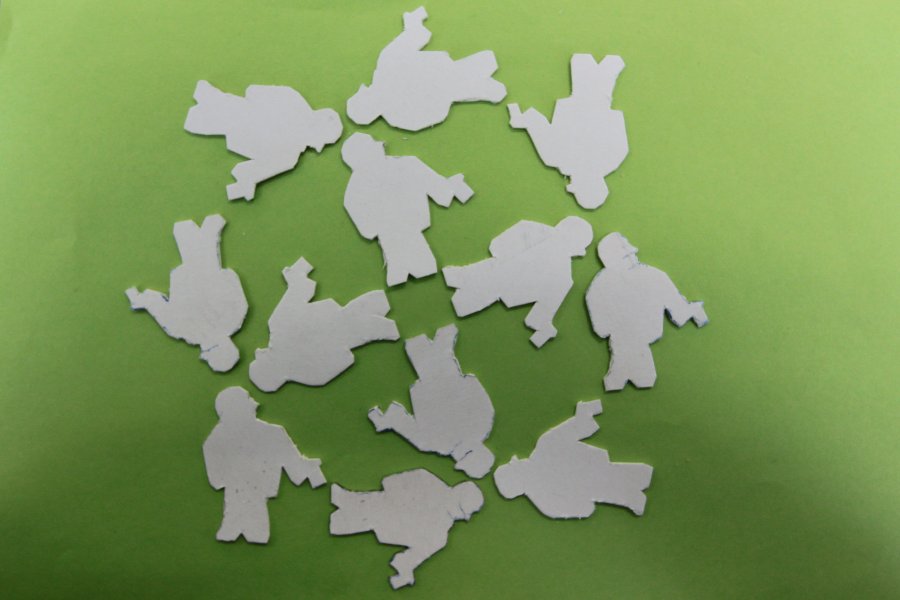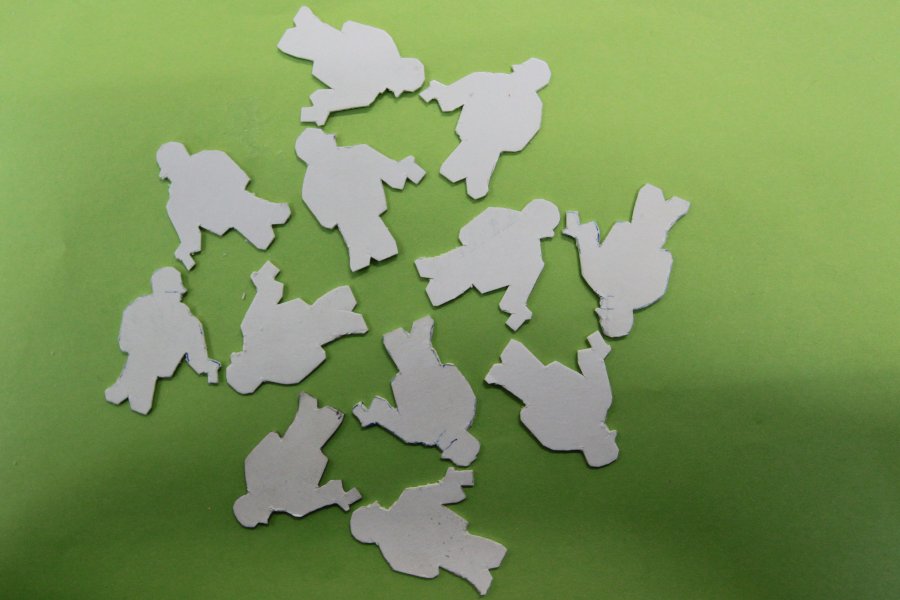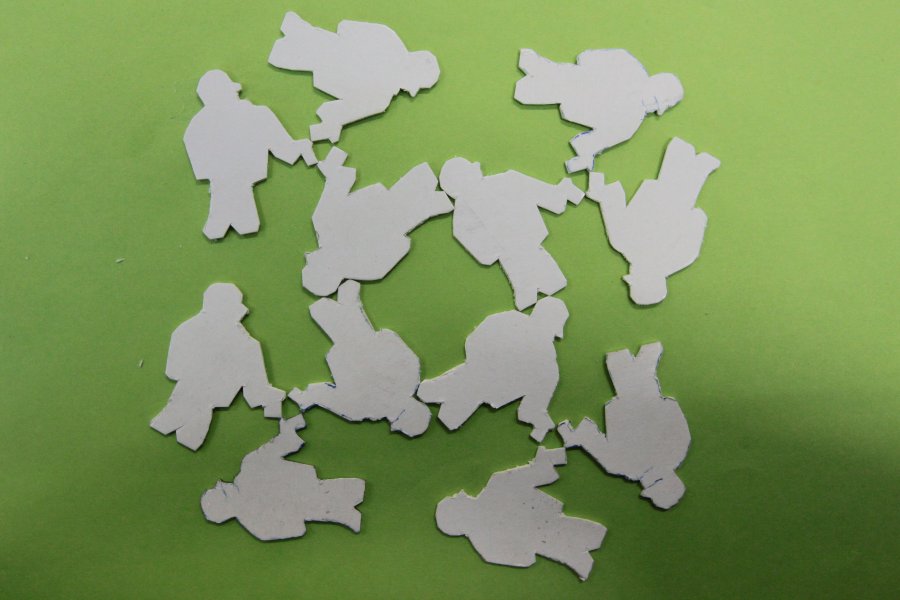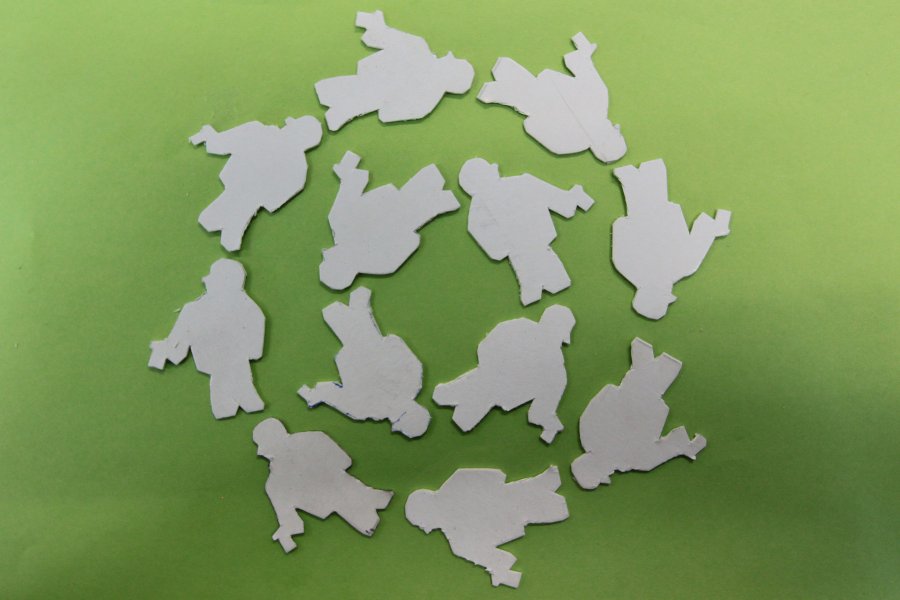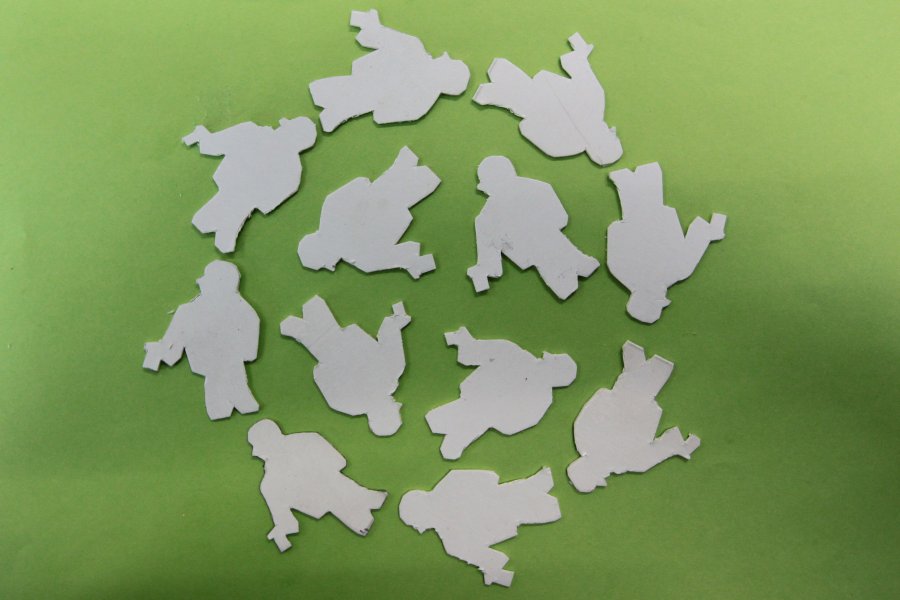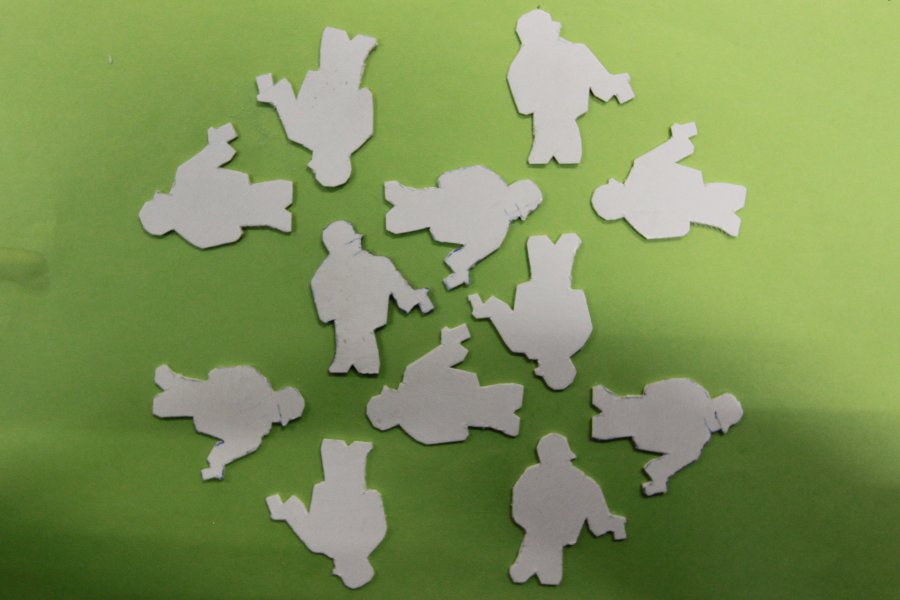 Untitled (x12)
Cut-out cardboard. 2020. Variable size(s)
One or more of these patterns may eventually become a collagraphy print.
(This post in Danish)
Jeg mangler akut et nyt sted at bo: på Sjælland, helst til leje:
Enten en lejebolig eller et sted jeg kan stille en skurvogn eller lignende. Jeg kan pt betale op til ca 3.500 pr måned.
Skriv i kommentar-feltet, din besked bliver ikke vist offentligt. På forhånd tak
Graphics / Intaglio / Collagraphy: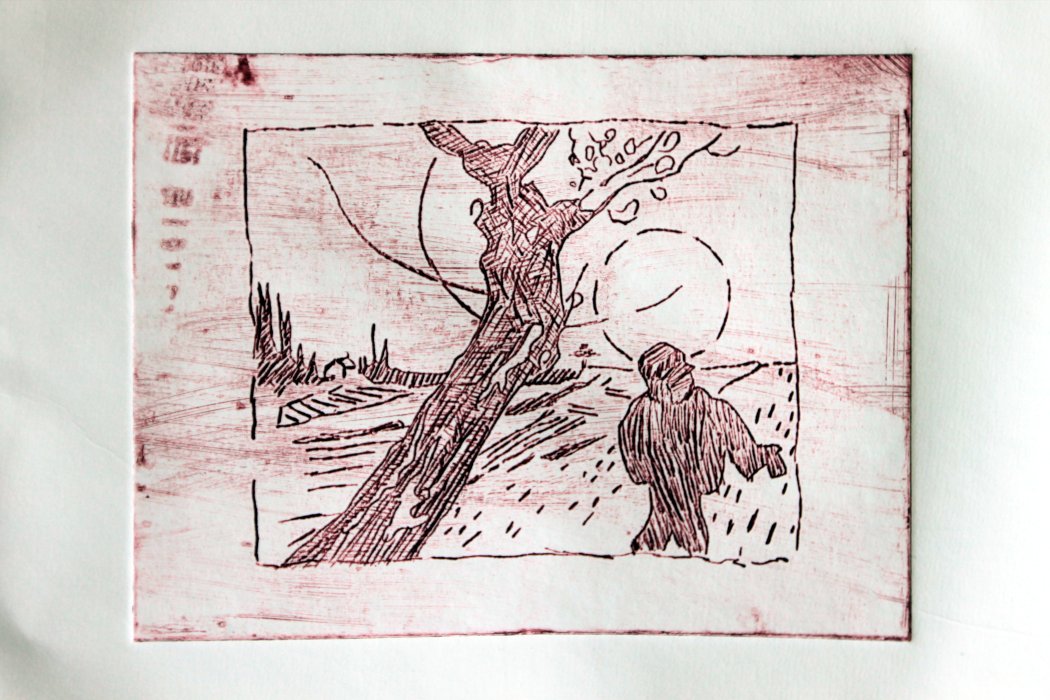 Untitled
Intaglio collagraphy using ballpoint pen on cardboard. 2020. ~A5 size
Some readers may recognize the scene. Yes, it's a mirrored version. The colour is called Van Dyke Brown.
Mixed Media / drawing (WIP): Flying islands with a South Korean theme:
Updated 2020-01-25: new photo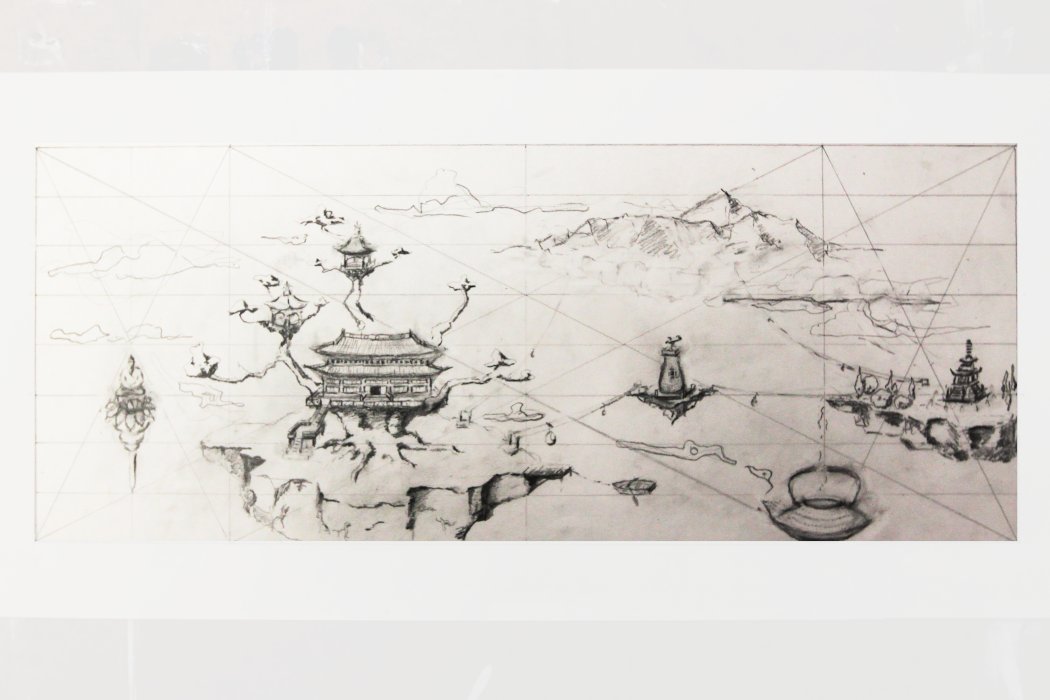 Untitled (half-size sketch)
Pencil on paper. 2020. 70x20cm
This is a commision. Work started in 2012. Read on for process photos...
Painting/portrait: Layered painting method. With process photos 2018-now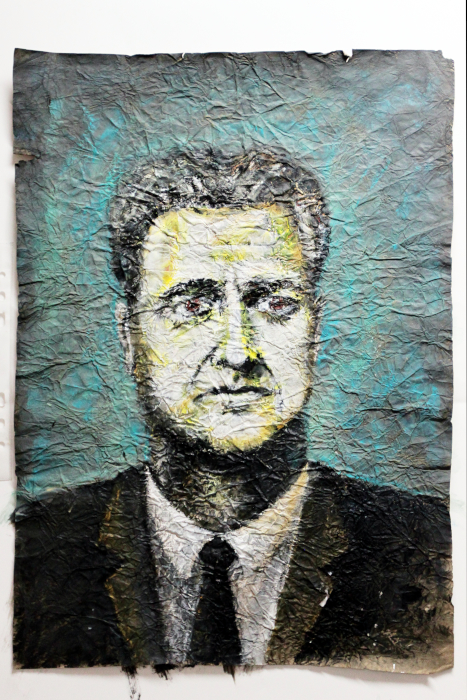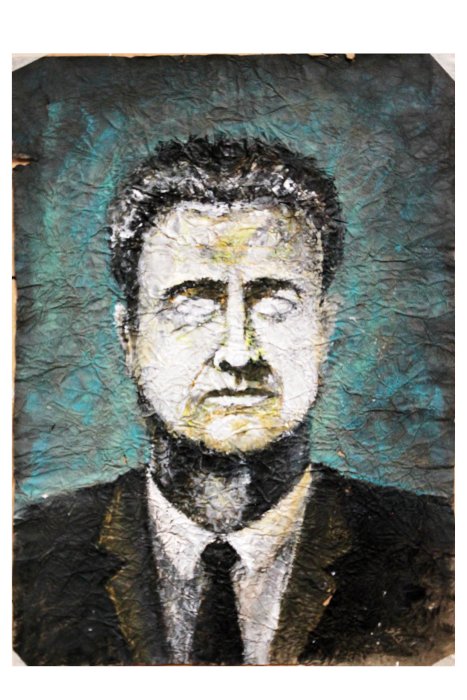 "Hans Christian Kofoed" (WIP) Left: state 12, right: state 13.
Acrylics on manipulated paper. 2018- (wip). Around A3 size.
Note: This is work-in-process (unfinished). Read on for process photos and information ...