Graphics (Relief, Linoleum): A motif from around 900CE: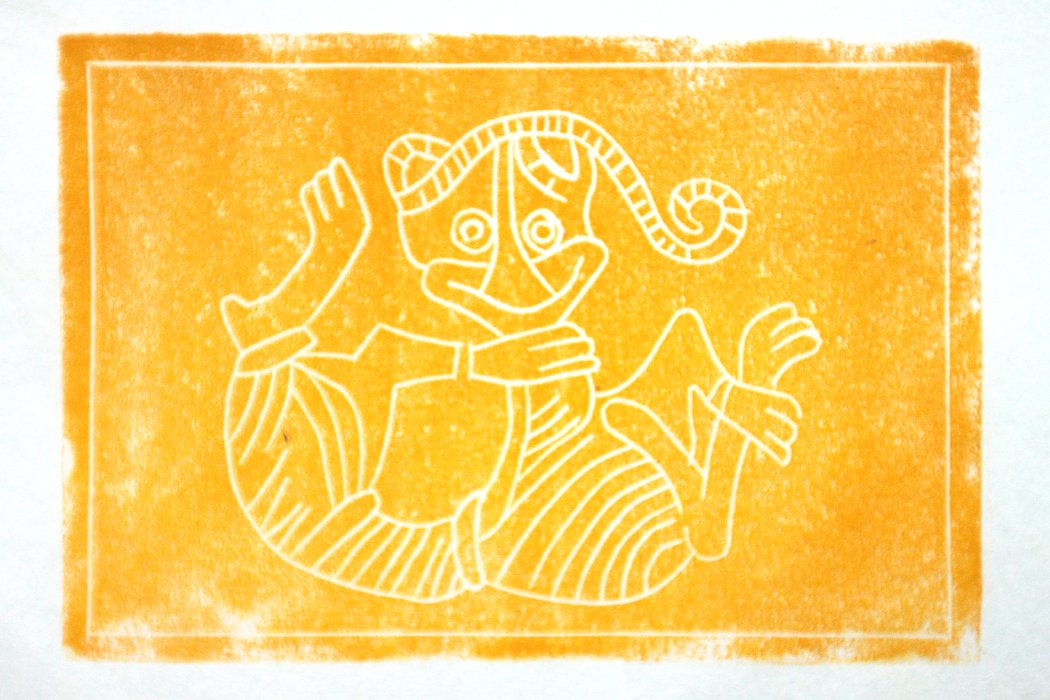 Untitled (motif from 900CE brooch). Linoleum. 2019. 138x94mm
This is version two. Version one is here
Painting / drawing: A series of 12 works FOR SALE at the Kofoeds Skole summer market June 12 (next month).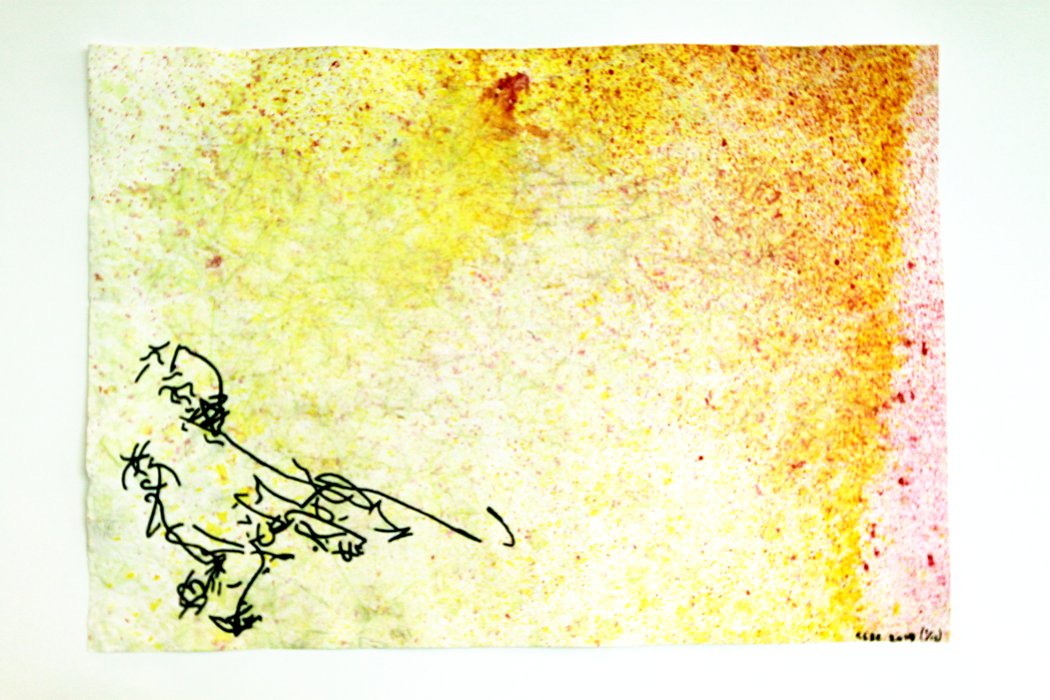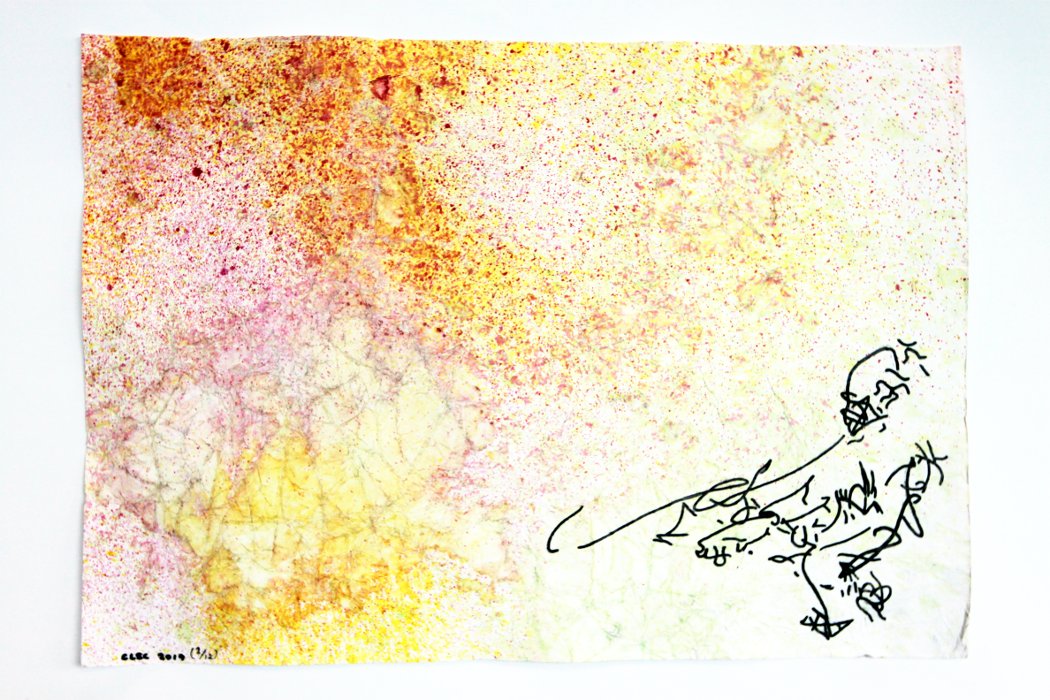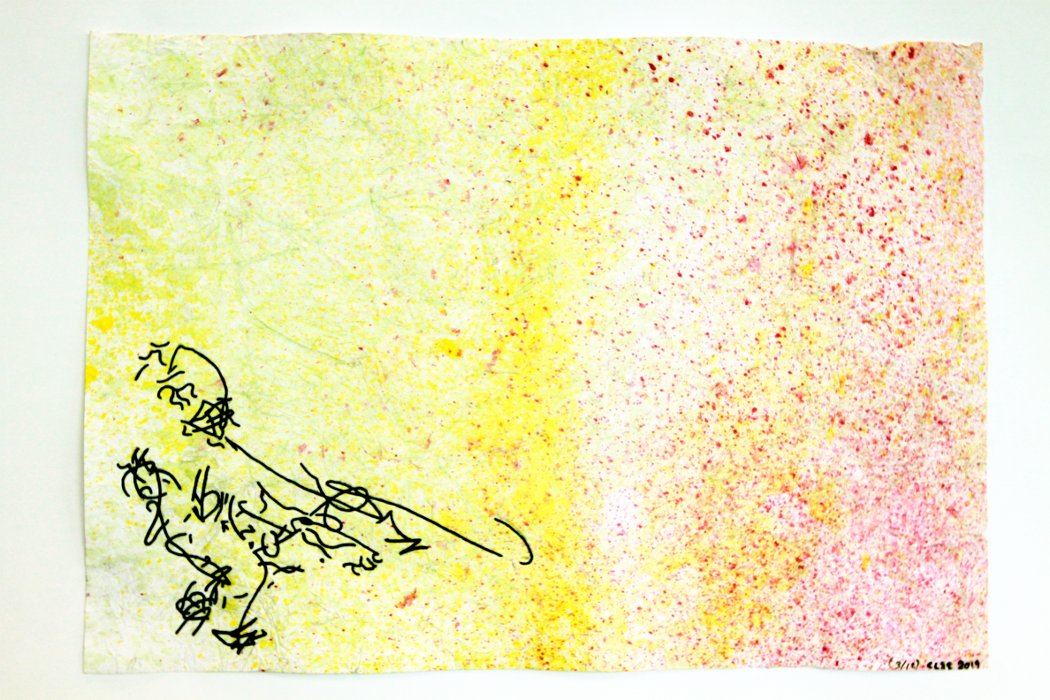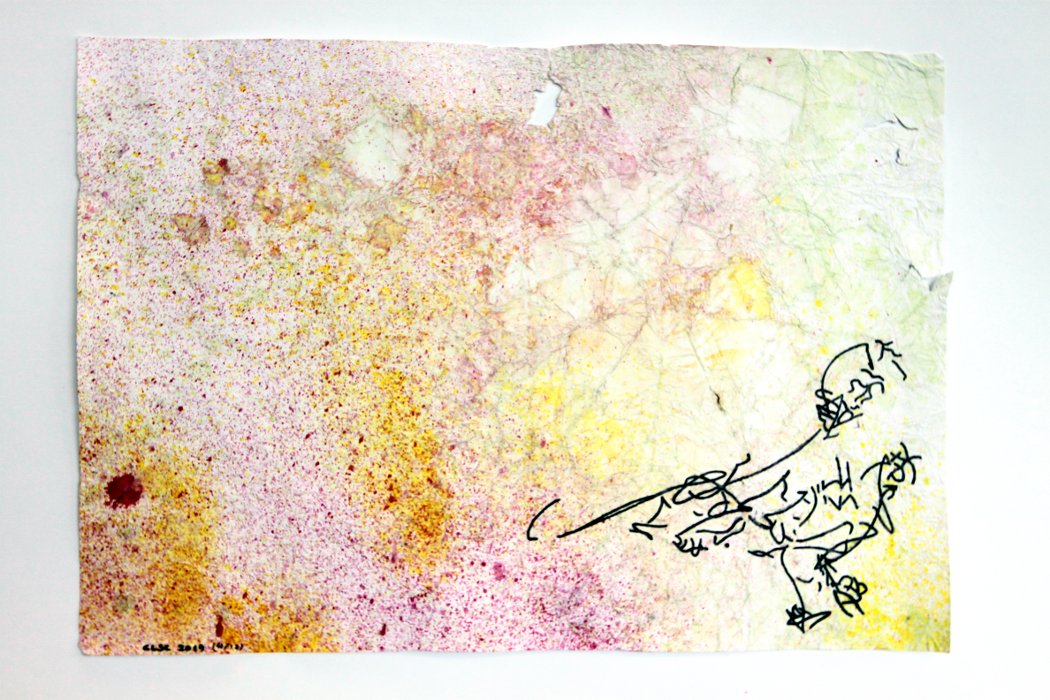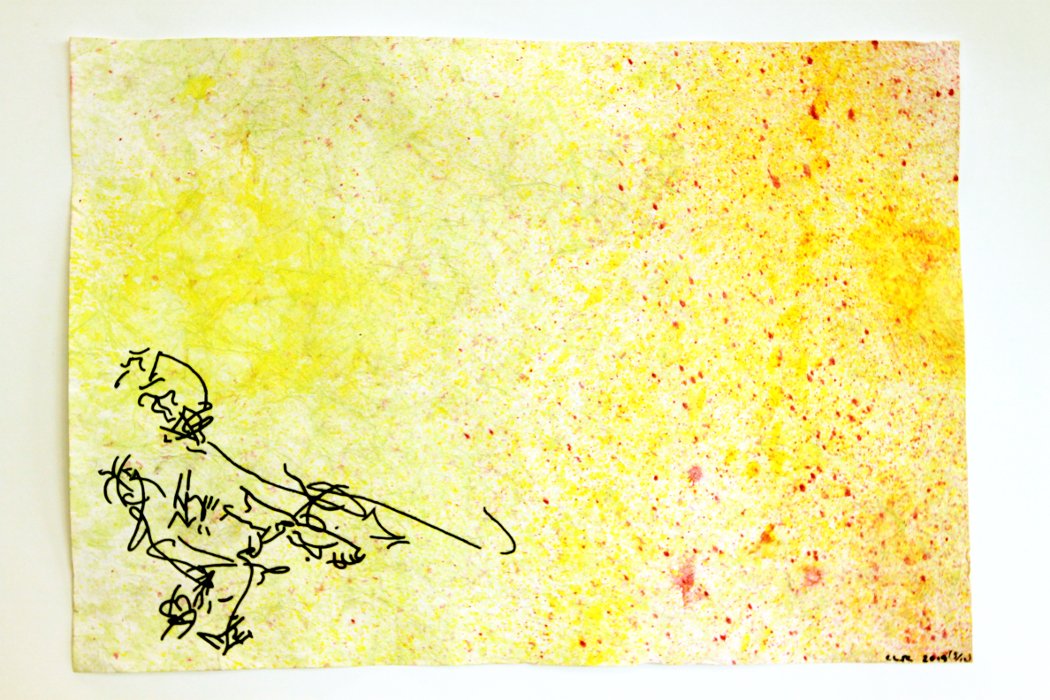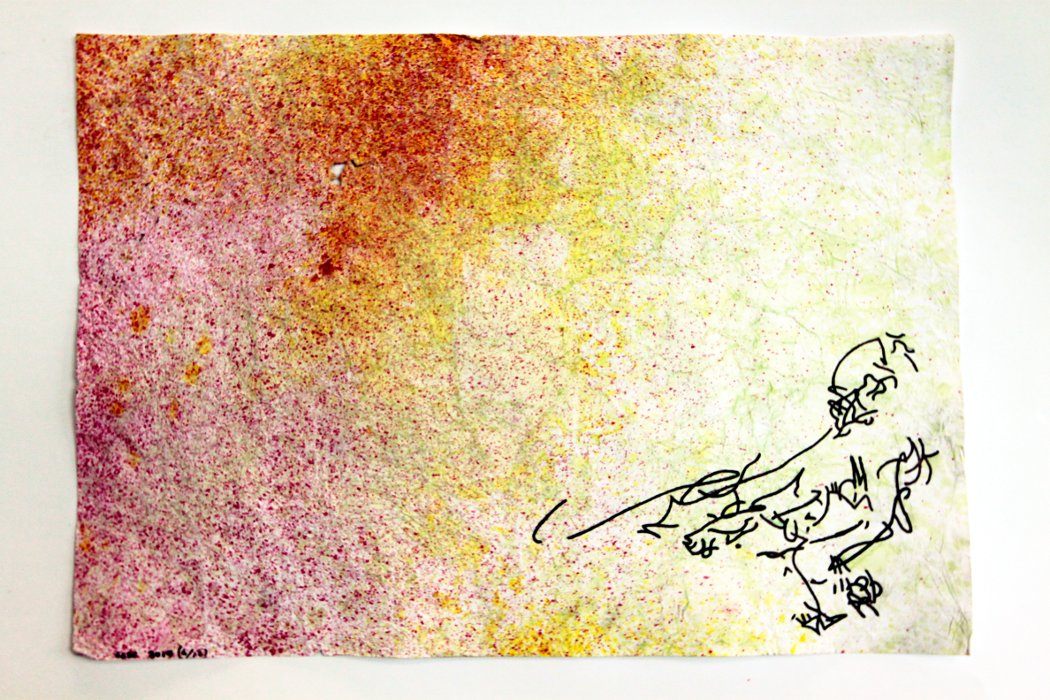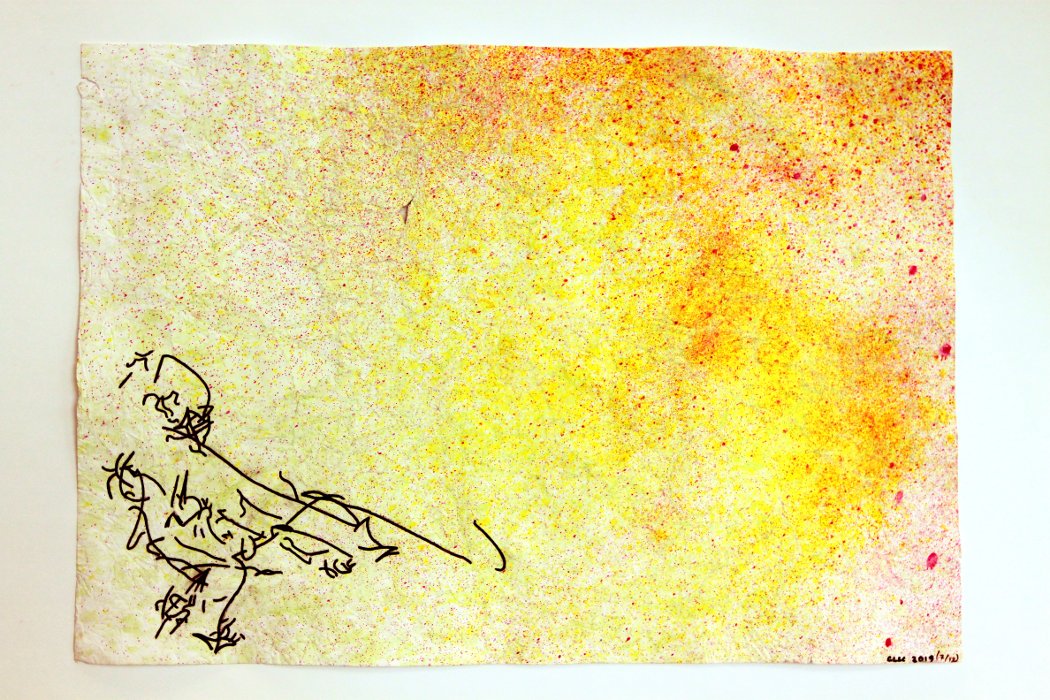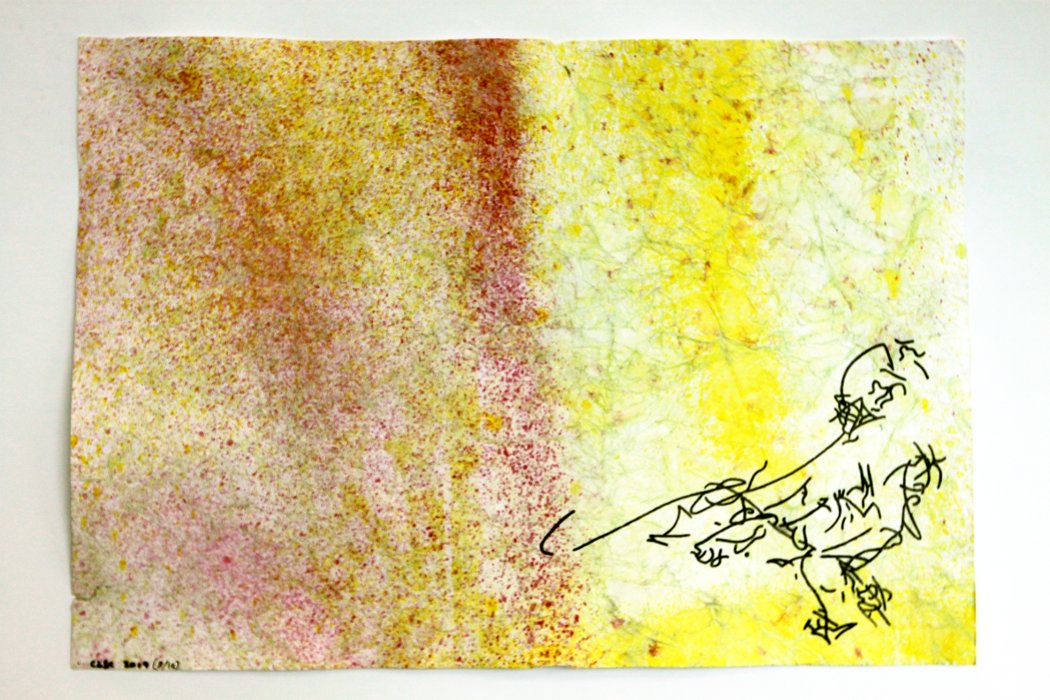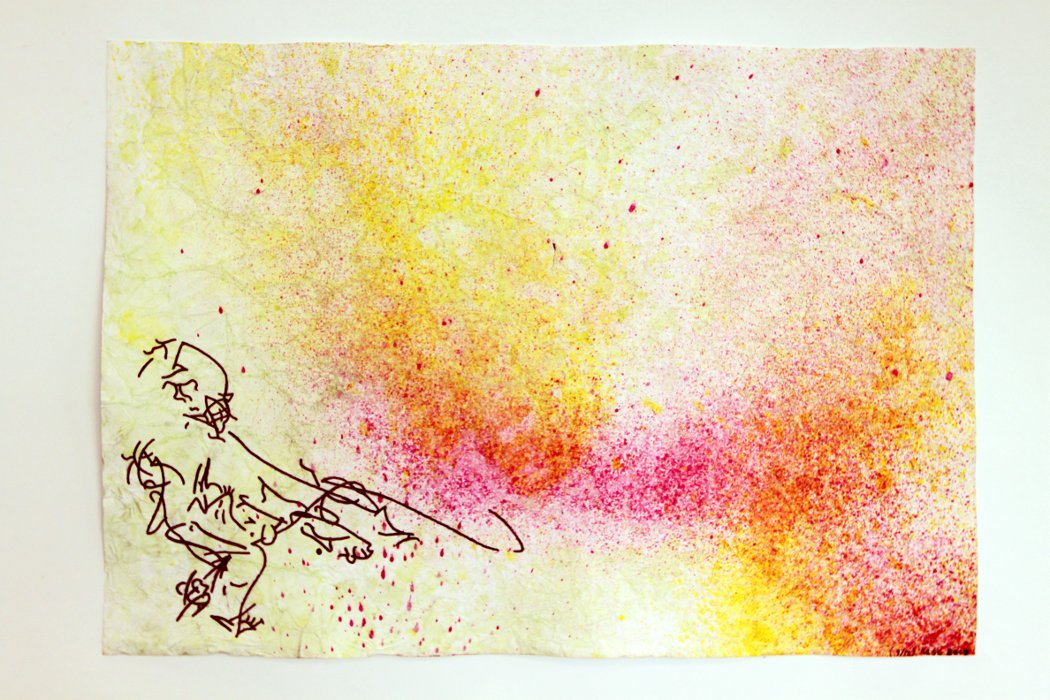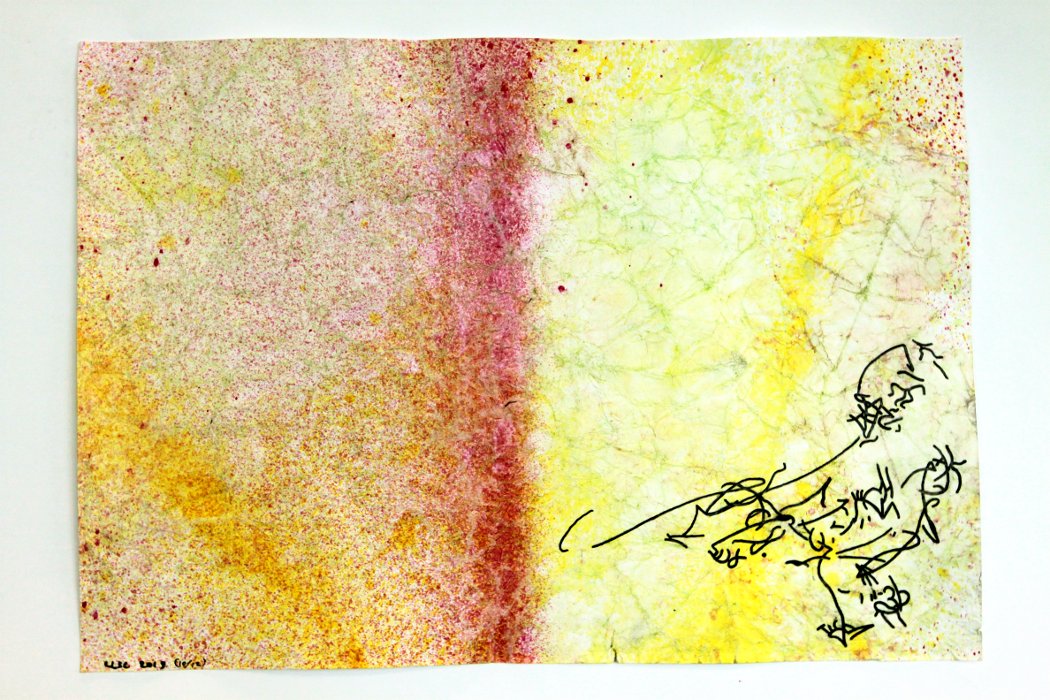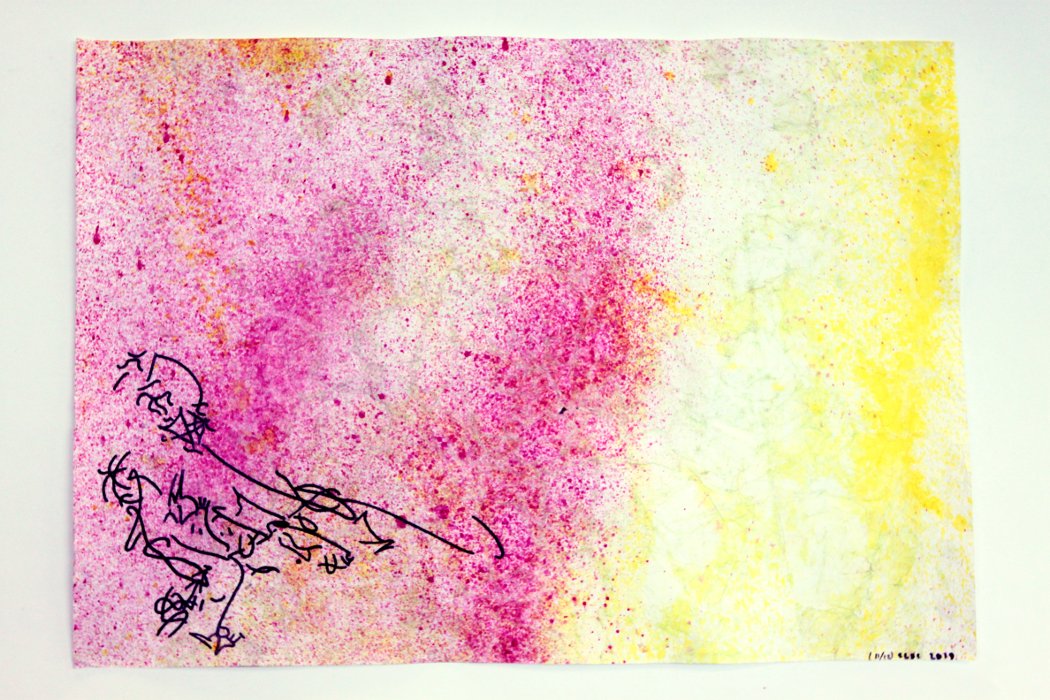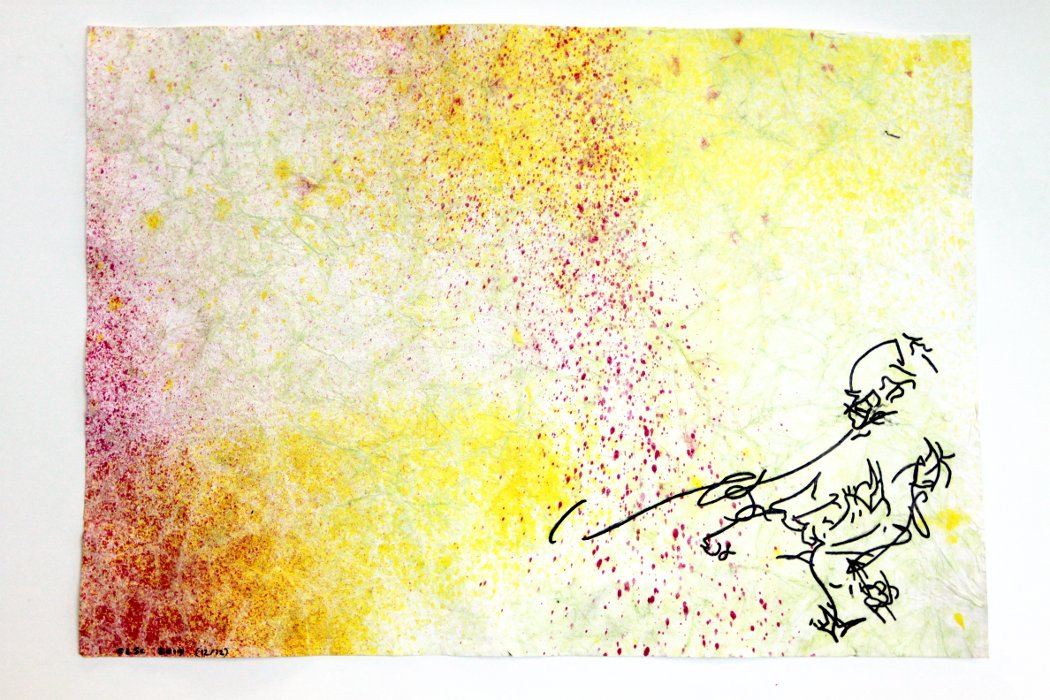 Untitled. Pigment, water, permanent marker on manipulated paper. 2019. (12x) A3 size
All money from the sale will go directly to Kofoeds Skole. This is a donation. Also see this.
Painting / conceptual

"A brief comment on Copenhagen Art Week 2019"
Ballpoint and acrylics on paper. May 2019. ~A3
You'll find no performance, drinks, or dj-sets on this web site.
Mixed Media / Drawing: Two covers for DIY sketchbooks.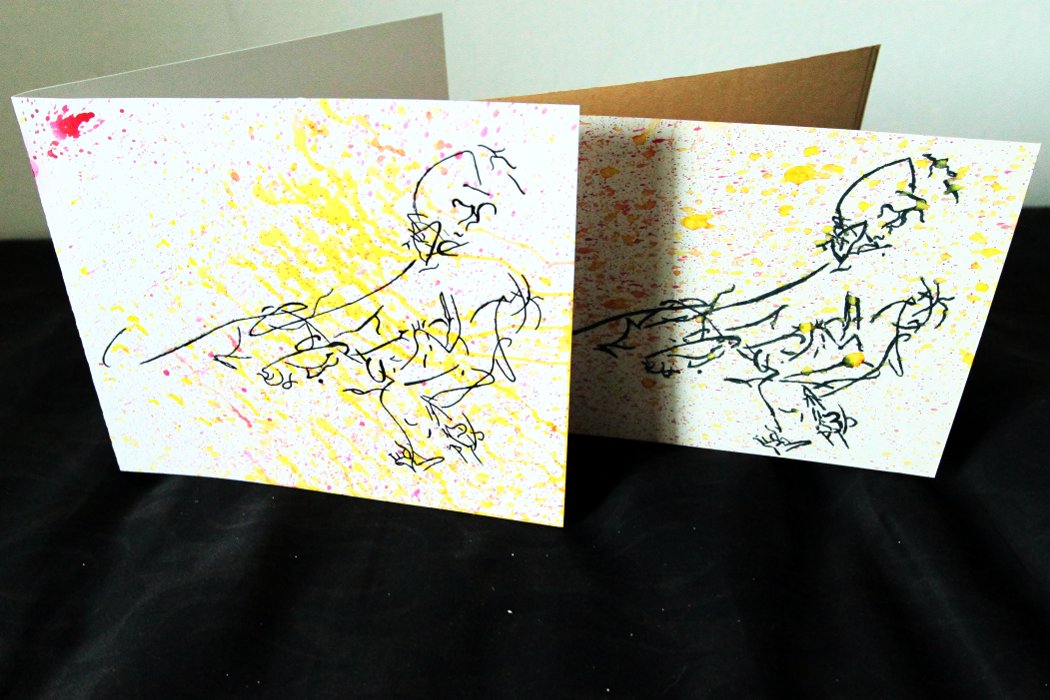 Untitled. Pigment+water, acrylics, permanent marker on heavy paper. 2019.
L: 205x170x10mm R: 212x151x10mm
These will be FOR SALE at the Kofoeds Skole summer market june 12 (with inserted sketchbook sheets of course). The bird is an enlarged version of a live drawing I did June 2018 - the original drawing measures only 3x2cm.
Painting / conceptual / intervention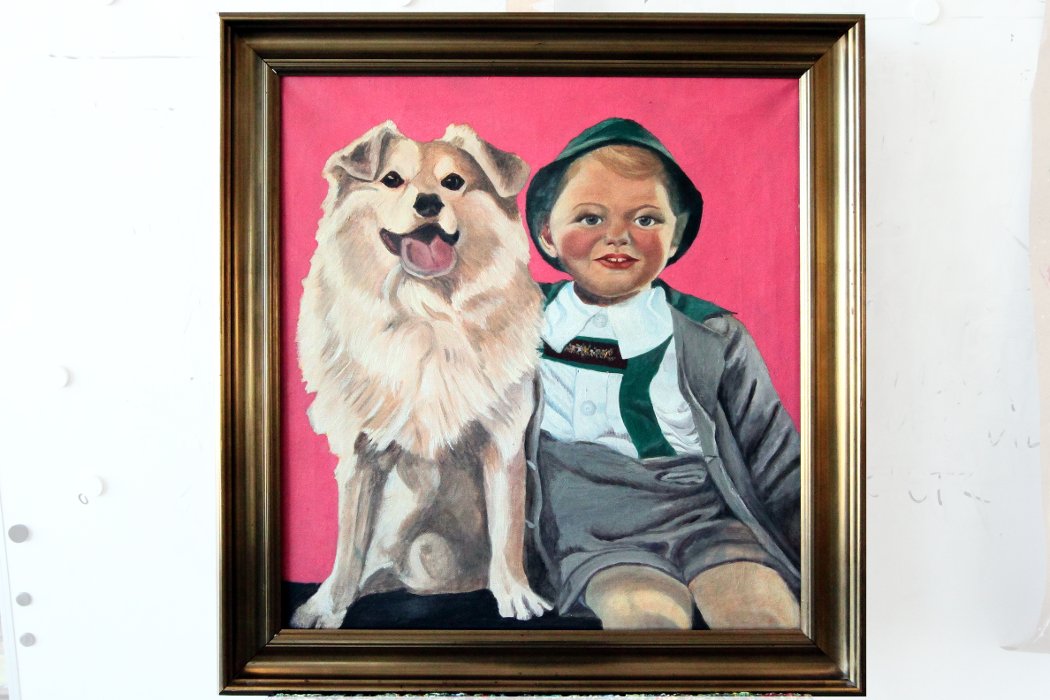 Untitled
Modified found painting. Acrylics on oil on canvas. 2019.
This is a modified found painting, painted in 1938 (the orig. signature is unfortunately under the pink). The only modification is that the background has been changed into pink. Read on for photo in original state...