Graphics (Relief, Linoleum): Bicycles (abstract):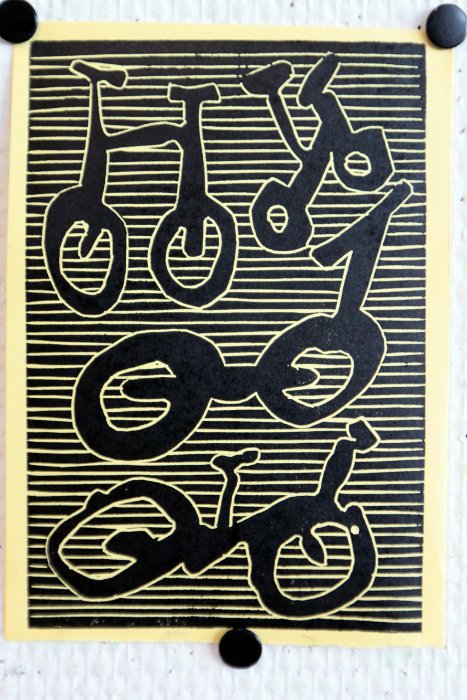 Bicycles. Linoleum. 2018. 9.5x14 cm
The bikes were recycled from this.
Painting/portrait: Layered painting method (wip)

"Hans Christian Kofoed" (WIP - state 8).
Acrylics on manipulated un-bleached paper. 2018- (wip). Around A3 size.
Note: This is still work-in-process (unfinished). Read on for process photos and information (long post) ...
Exhibitions/Graphics: Group show on now:
Updated 2018-11-21: New exhibition photo: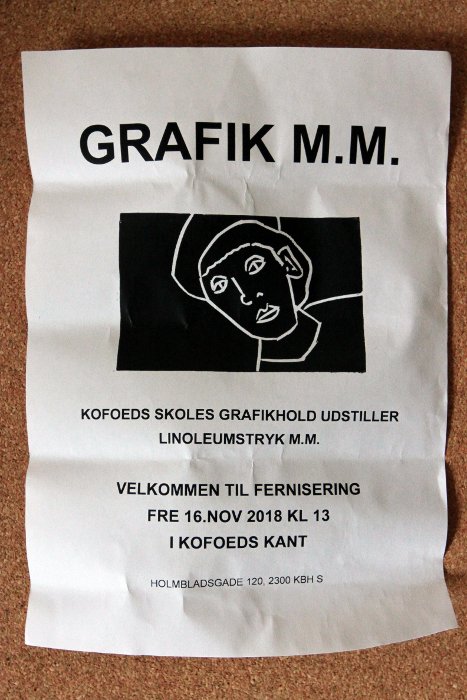 Exhibition flyer (in Danish)
Read on for exhibition photo...
Painting/concrete/non-figurative: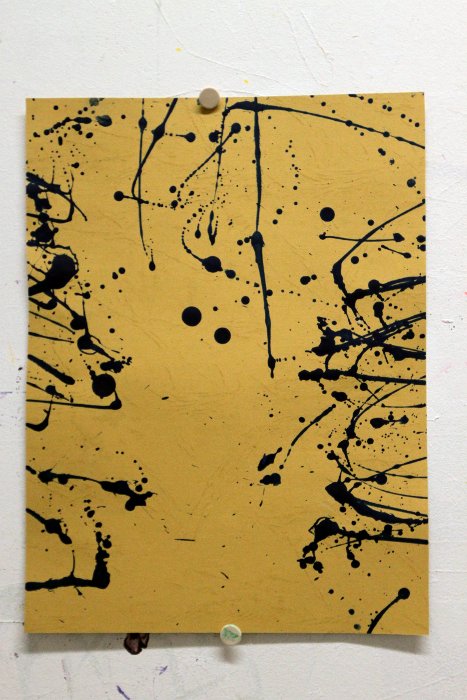 Untitled. Blue acrylics on coloured heavy paper. 2018. 19.6x26.2cm.
Exhibitions: Group show on now, with theme "movement"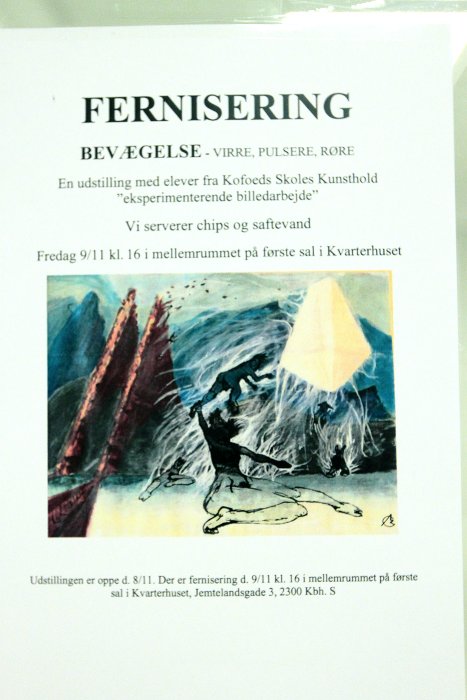 Exhibition flyer (in Danish)
The exhibition takes place at "Kvarterhuset", Jemtelandsgade 3, 2300 Copenhagen S (first floor). The "Kvarterhuset" is a public library and civic service centre. Danes may see the exhibition any day from 8 am to 10 pm, foreigners during the manned library opening time only. It is on display until January 2, 2019. It is a group exhibition: I am showing three paintings.