If you're interested in History, and especially Pre-History your perspective is pretty long, and you know that things change.

HRM Queen Margrethe II of Denmark (this is not a *direct* quote, see bottom)
So, this is tip #3 for the strange period that we're in right now: Read History!
"I have never wished to cater to the crowd; for what I know they do not approve, and what they approve I do not know."
Epicurus was a philosopher from the area now known as Greece. These days -- if you're not (re?)discovering your own culture by reading folk lore and fairy tales -- you may want to read philosophy in stead. As philosophy deals with "the universal" you do not need to read philosophers from your own culture first and foremost. However, philosophy from your own culture may be more relevant to you and easier for you to understand.
Here's a tale from The Grimm Brothers collection. Warning: This tale is from the time of legal parental corporal punishment:
The Stubborn Child

Once upon a time there was a stubborn child who never did what its mother told it to do. The dear Lord, therefore, did not look kindly upon it, and let the child become sick. No doctor could cure the child and in a short time it lay on its deathbed. After the child was lowered into its grave and covered over with earth, one of its little arms suddenly emerged and reached up into the air. They pushed it back down and covered the earth with fresh earth, but that did not help. The little arm kept popping out. So the child's mother had to go to the grave herself and smack the little arm with a switch. After she had done that, the arm withdrew, and then, for the first time, the child had peace beneath the earth.

(*) Translation edited to remove gender-specifics as the original story featured "a child" of non-specific gender. Source
Now that the hamster wheel has slowed down a little it is a good time to read old tales. Emphasis on "Read" (reading aloud to others is OK: video or podcast etc is not okay). Please find some genuinely old ones and please, please, please do not even think "Disney". Oh, and do read those tales that belong to your own culture first. This is very important to those of other cultural backgrounds than you - and should be important to you as well. More Grimm tales here.
Graphics / relief / collagraphy: Using the sower figure from "The Sower":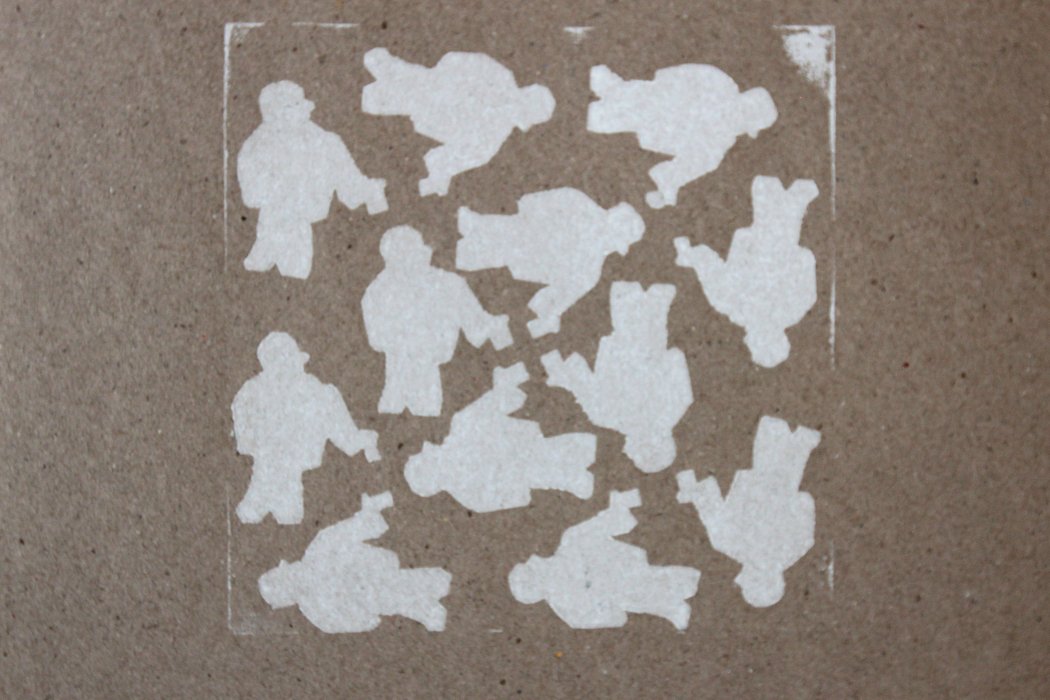 12x sower
Collagraphy. 2020. ~ 15x15cm
Read on for alternate versions....
Graphics / relief / linoleum / pattern: A reconstruction of a 788 years old pattern.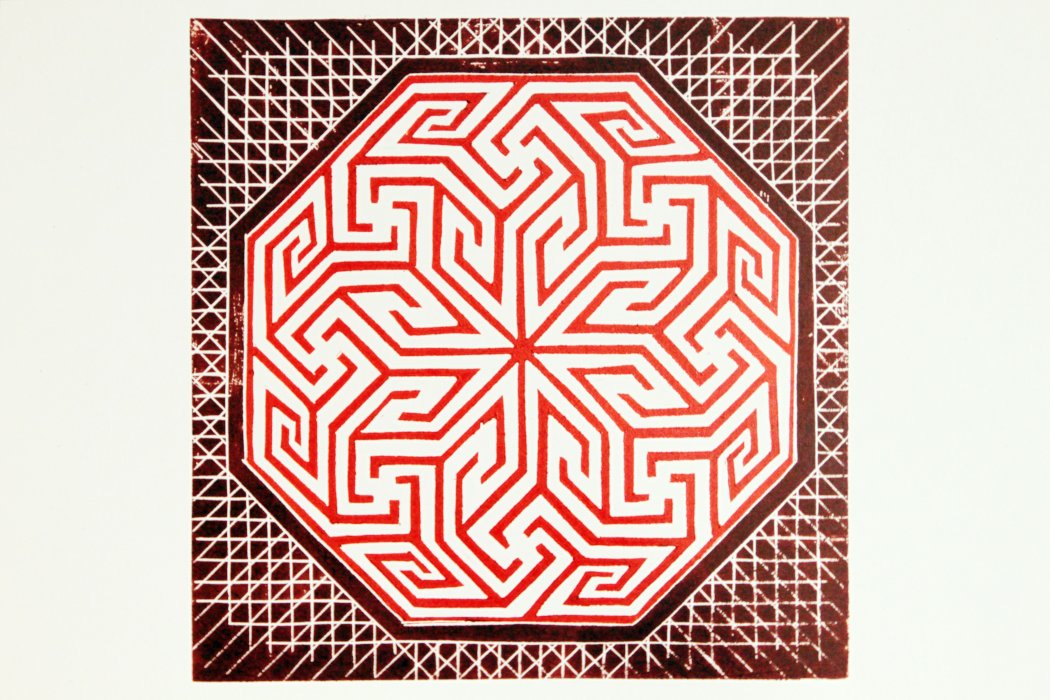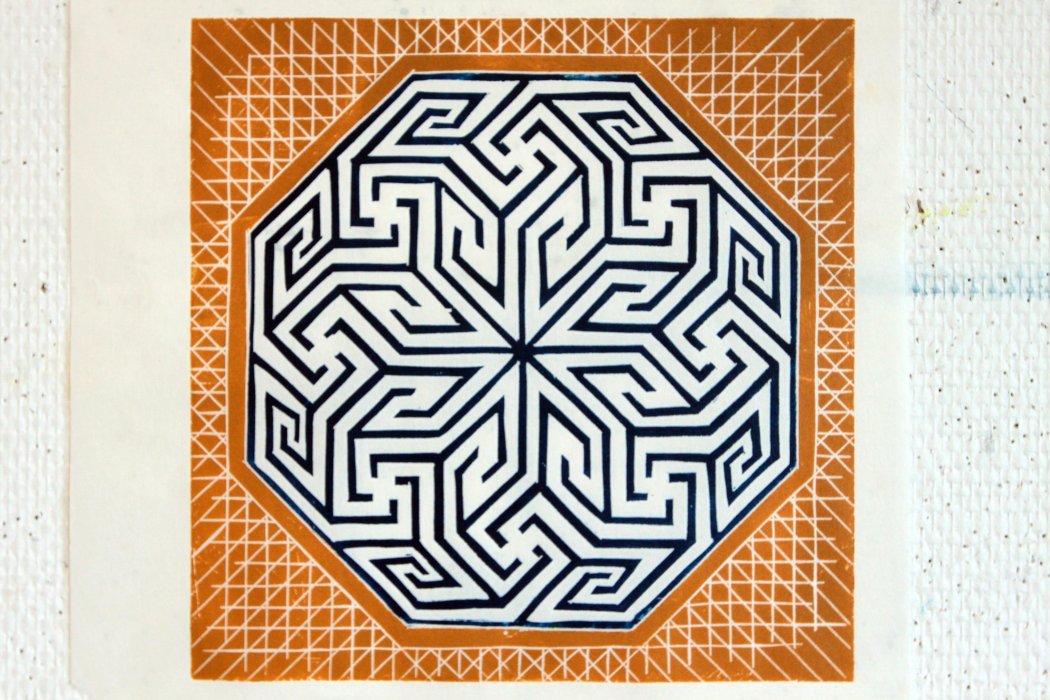 Pattern from an archaeological find in Mesopotamia (currently Mosul, Iraq). Original dated ~1232 CE
Linoleum, puzzle technique. 2019-2020. 18x18cm
(two differently coloured prints)
Read on for info and process photos