Graphichs / pattern: Sketch for a lino print - a reconstruction of a 787 years old pattern.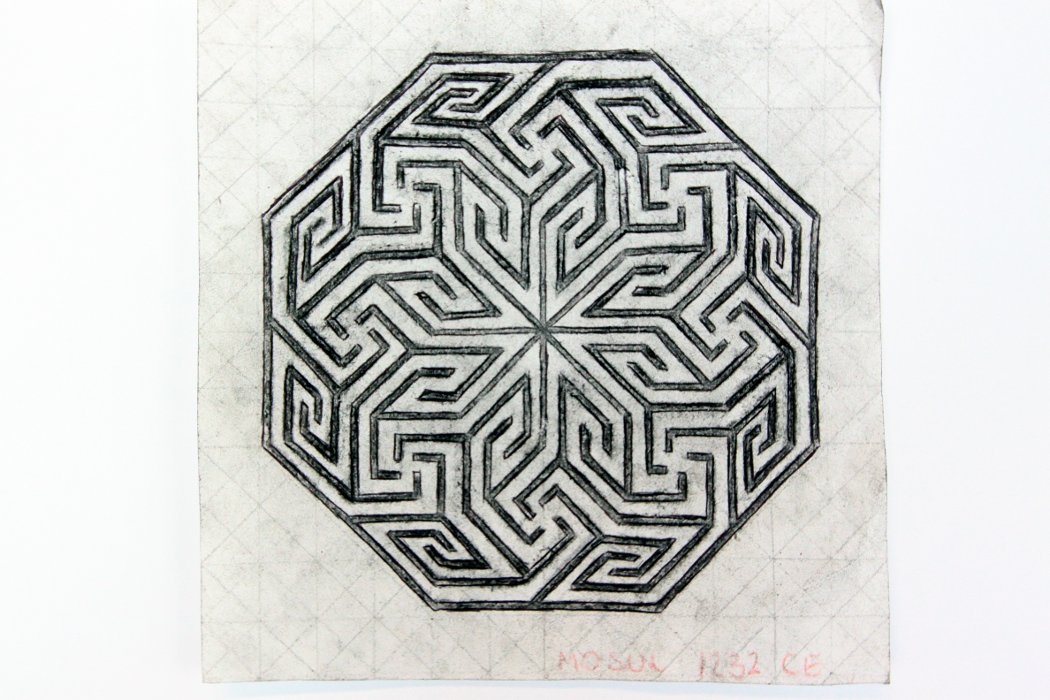 Image 1: Untitled (pattern from Mosul (current Iraq).
Enlarged. Original dated ~1235 CE). 2019. 18x18cm
This pattern/ornament is from an archaeological find around Mosul. Read on for info and reconstruction process photos
Mixed Media / drawing: Sketch for a lino print. This is a reconstruction of a motif from an archaological find (a buckle/brooch).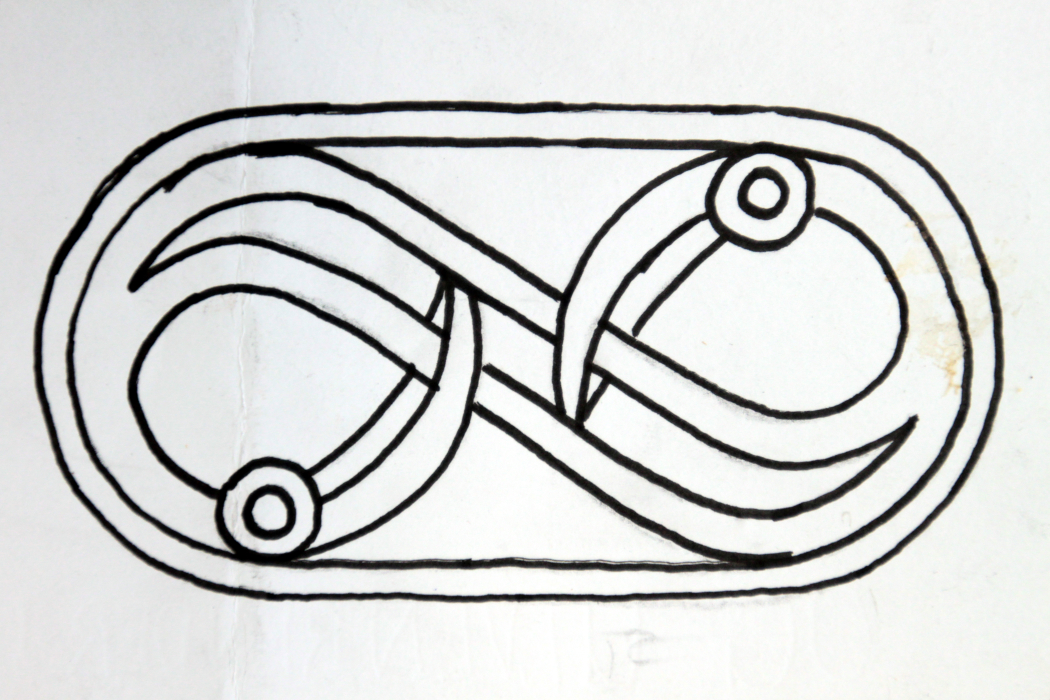 "Thought and Memory". After find from Gotland dated ~700 CE. Stylized. 2019. 12x6cm
Huginn and Muninn. Read on for reconstruction grid....
Other: blacksmithing: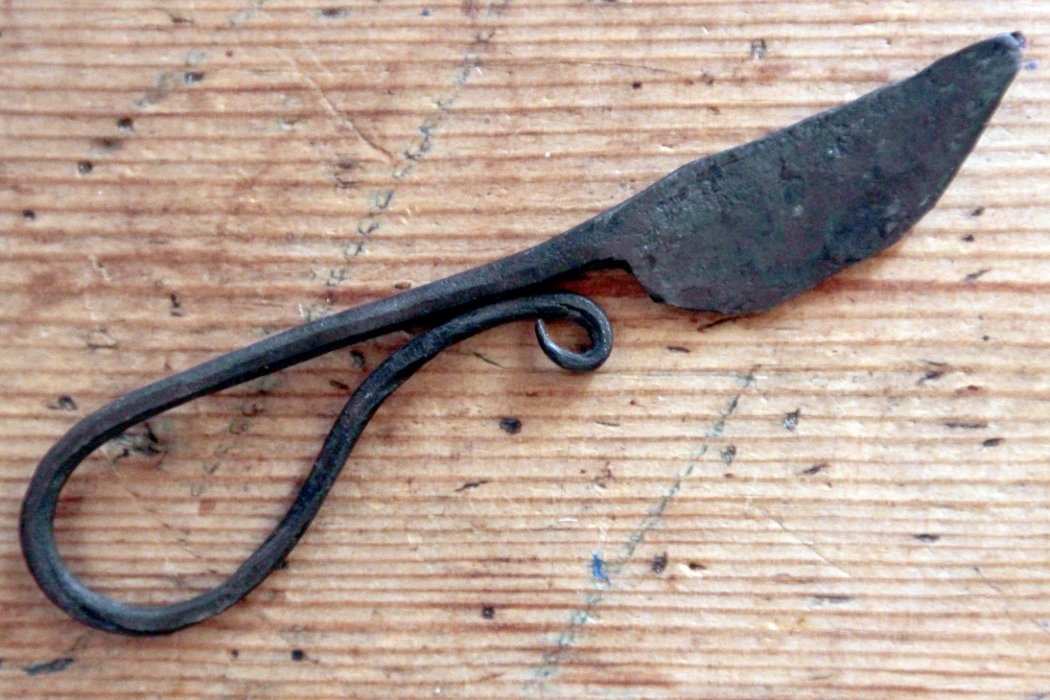 Utility knife ("clip knife"), after archaeological find
(not polished, filed, or sharpened).
Hand forged iron. 95x25x3mm. 2019.
This knife is modelled after a (locally) well-known utility knife found by Archaeologists. Read on for information about this knife...
Other: stone cutting / engraving: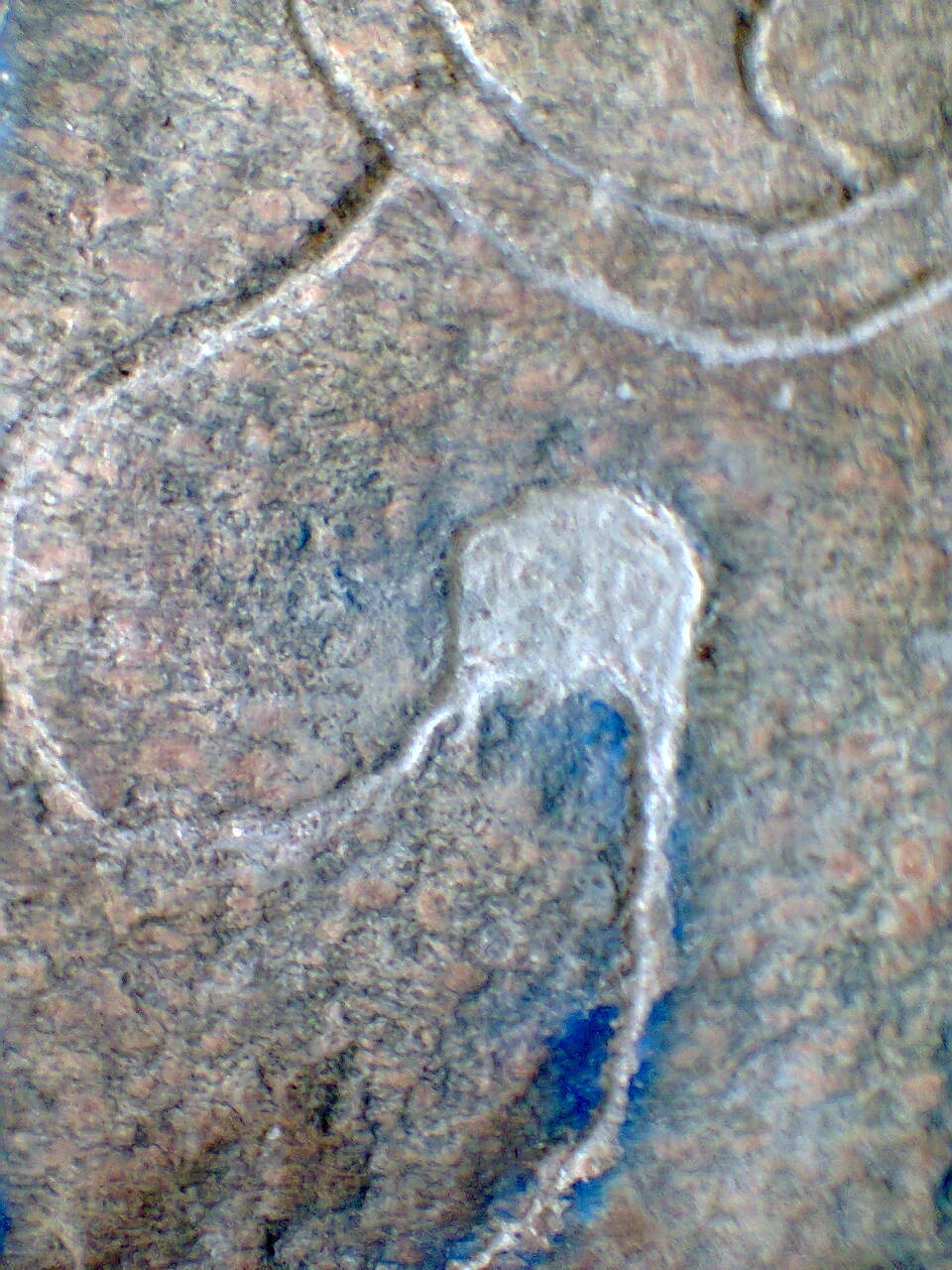 Detail of stone with my contribution at center.
~ 6x4x-0.4cm. Frederikssund, DK. 2019.
This is part of a large stone engraving, intended to become a Guiness Book of Records candidate. Read on...
Painting: a long-running project (WIP):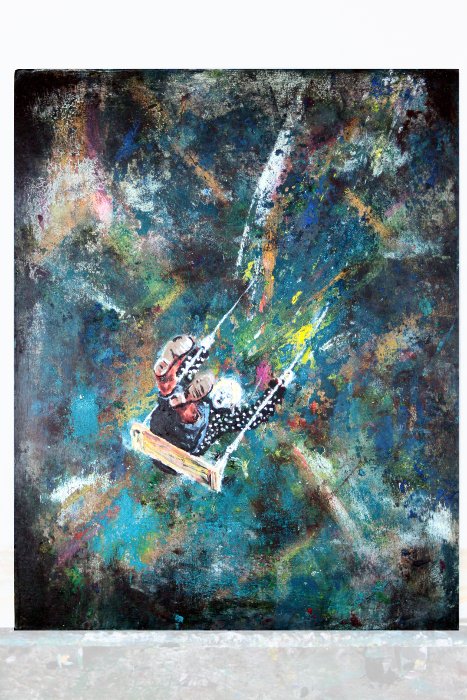 Untitled. Acrylics on board. 2015- (WIP). 40x60cm.
Click for larger size, or read on for information and previous versions...