Other: blacksmithing: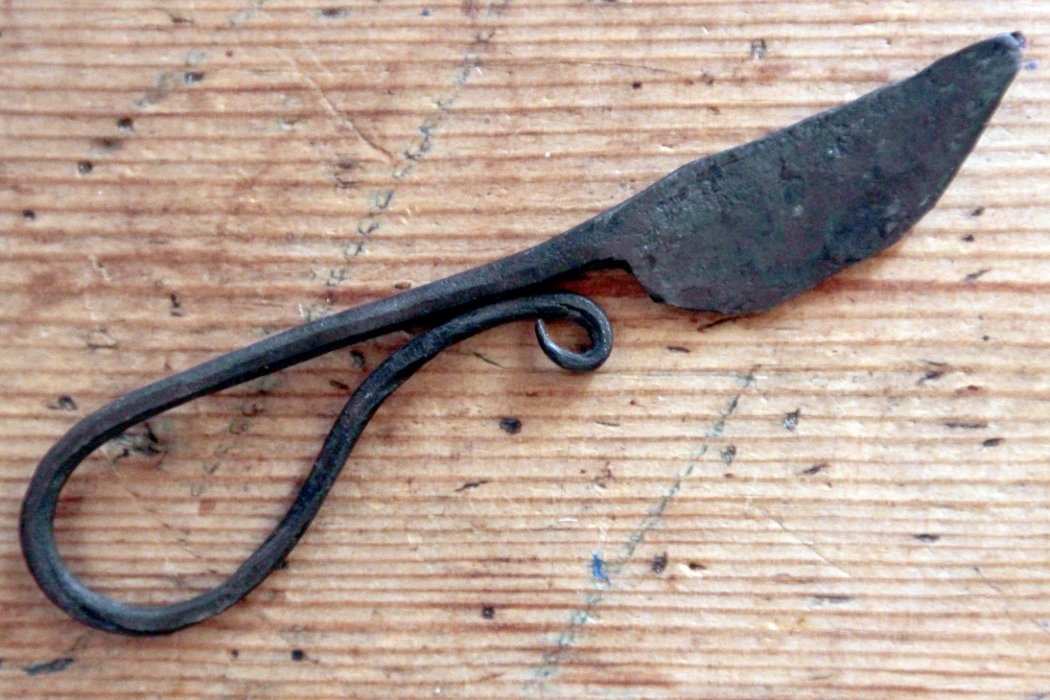 Utility knife ("clip knife"), after archaeological find
(not polished, filed, or sharpened).
Hand forged iron. 95x25x3mm. 2019.
This knife is modelled after a (locally) well-known utility knife found by Archaeologists. Read on for information about this knife...
Other: stone cutting / engraving: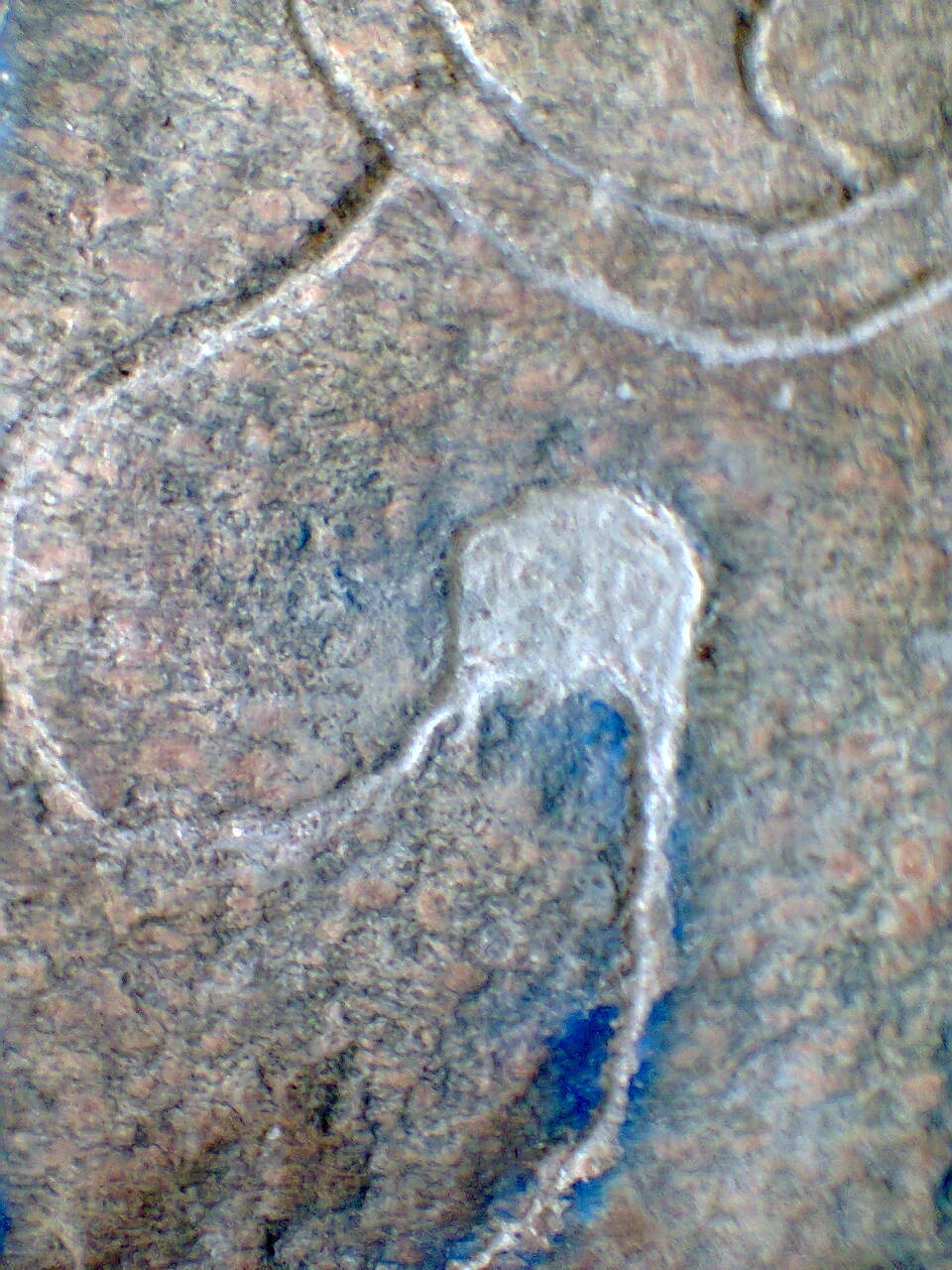 Detail of stone with my contribution at center.
~ 6x4x-0.4cm. Frederikssund, DK. 2019.
This is part of a large stone engraving, intended to become a Guiness Book of Records candidate. Read on...
On-going for the past 26 years so far, I started this evolving (or "developing", as it is) piece up sometime in 1987.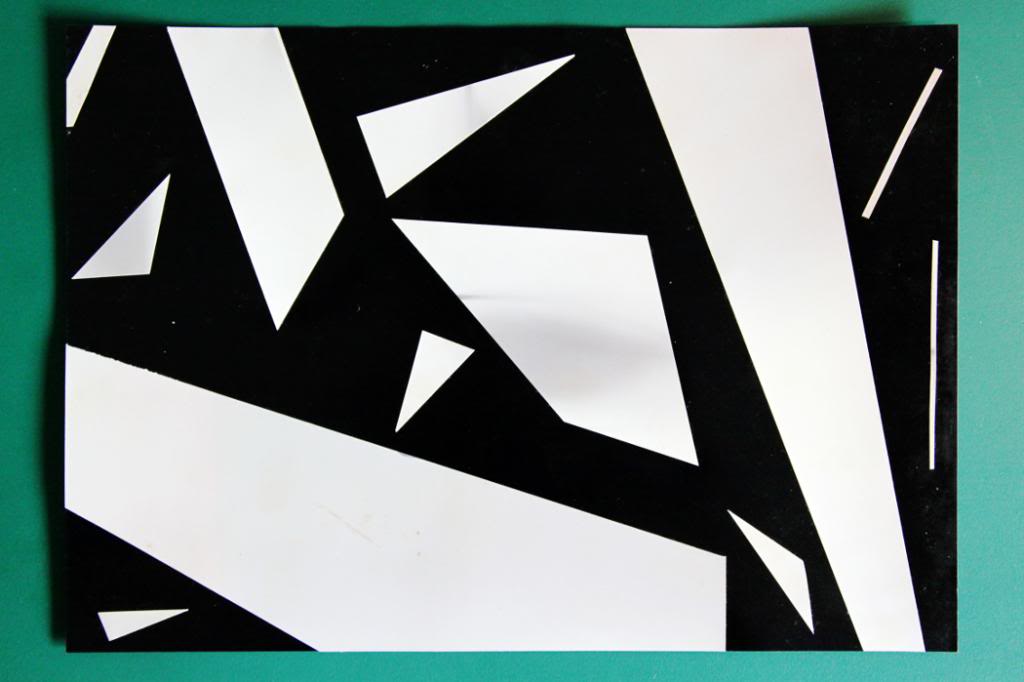 "Shattered memories". 1987-ongoing. Un-developed photographic paper. 30x20cm.
Two pieces of photograpcic paper with different exposure, glued onto each other. One is already fully developed, hence black. The other is slowly turning black.
Unedited night photo. Hand held camera on a rainy night: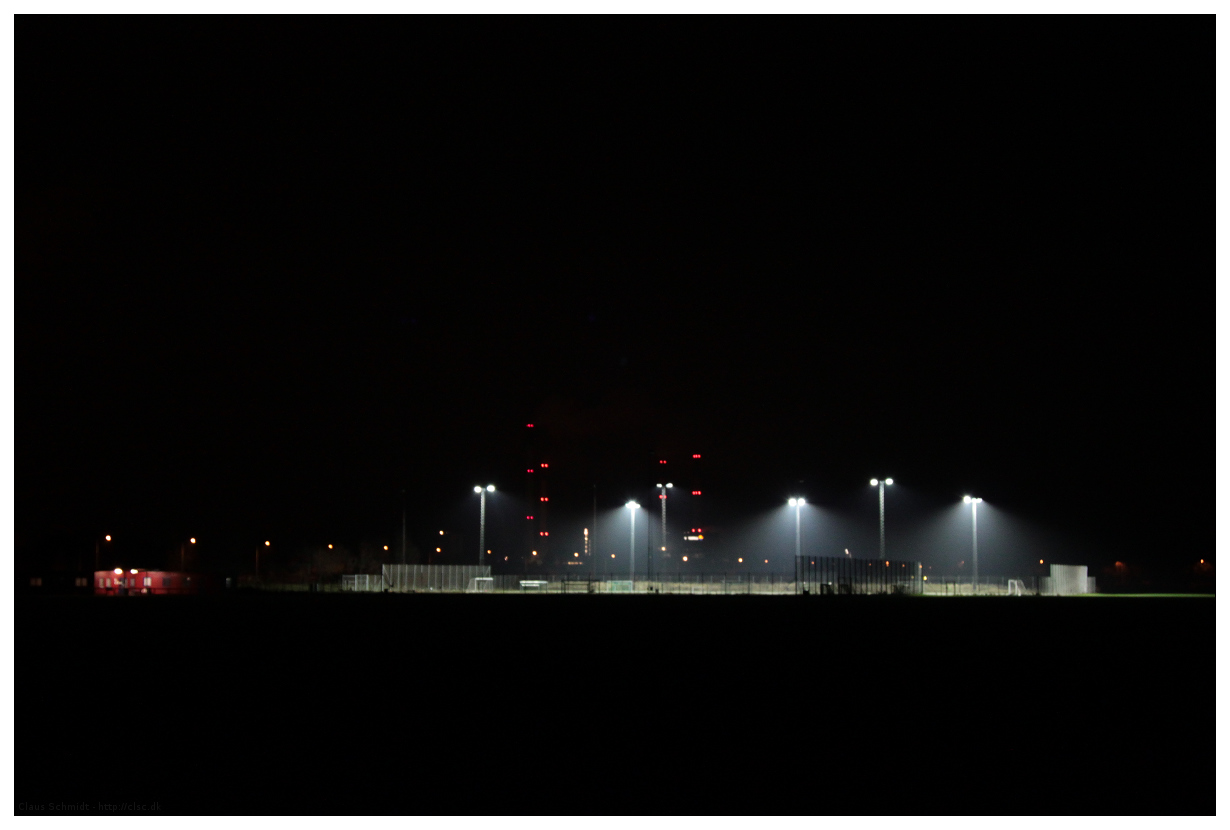 Kløvermarken At Night. Un-edited photo. Copenhagen, 2011.
Scene from a dumpster in Copenhagen; Nordhavn, June 2011.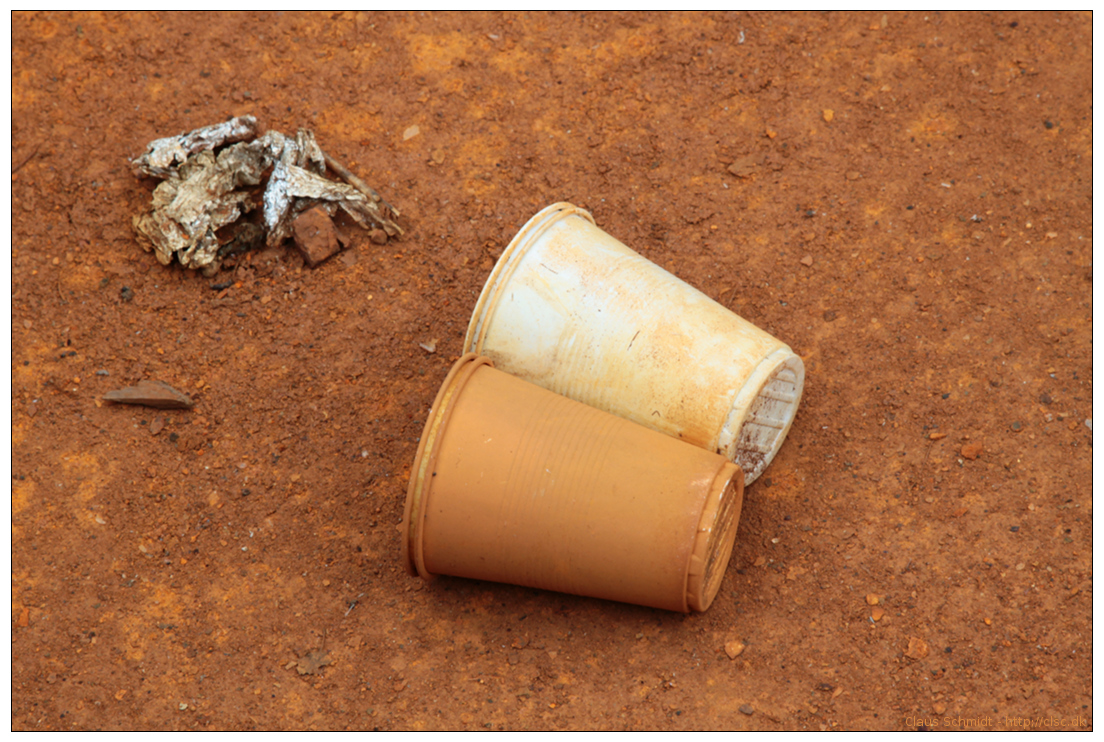 Untitled. Un-edited photo. Copenhagen, 2011-06.