Drawing: In 1996 -- now 25 years ago -- I made this: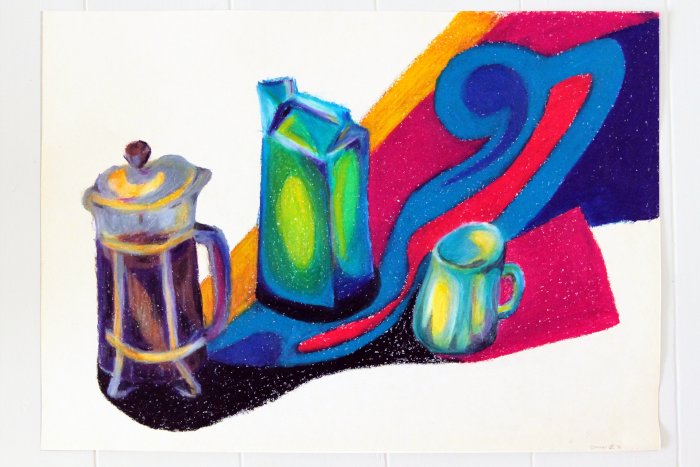 "Comma". Oil crayons on paper. 1996. A2 size
Recently I photographed a few of my not-so-recent works. This is one.
Other: blacksmithing (my first attmpt at...):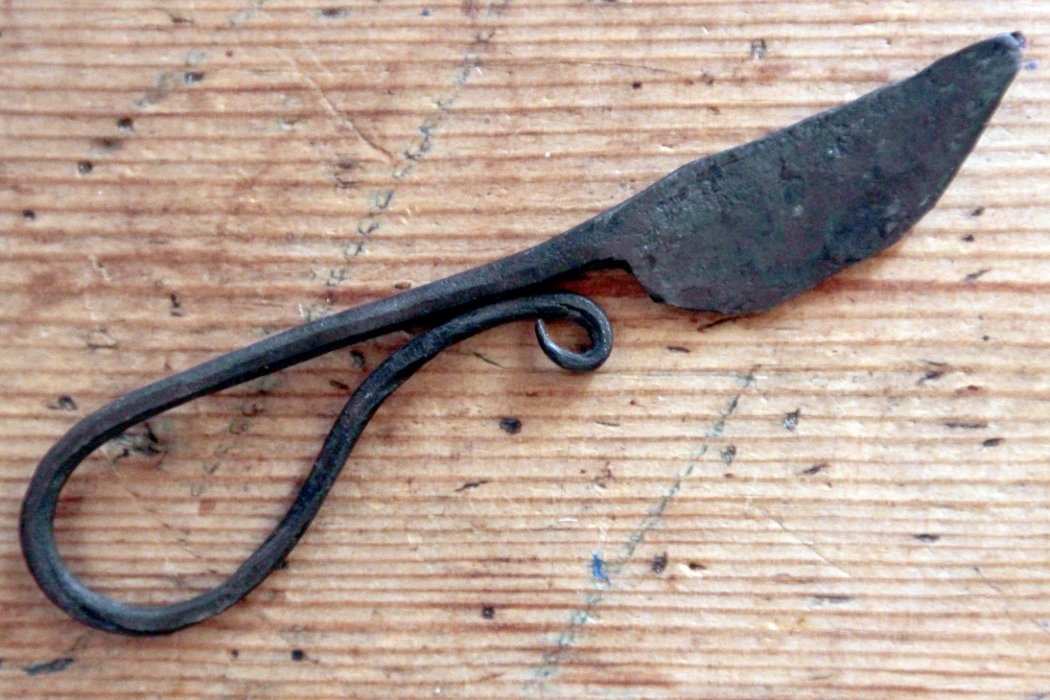 Utility knife ("clip knife"), after archaeological find
(not polished, filed, or sharpened).
Hand forged iron. 95x25x3mm. 2019.
This knife is modelled after a (locally) well-known utility knife found by Archaeologists. Read on for information about this knife...
Other: stone cutting / engraving: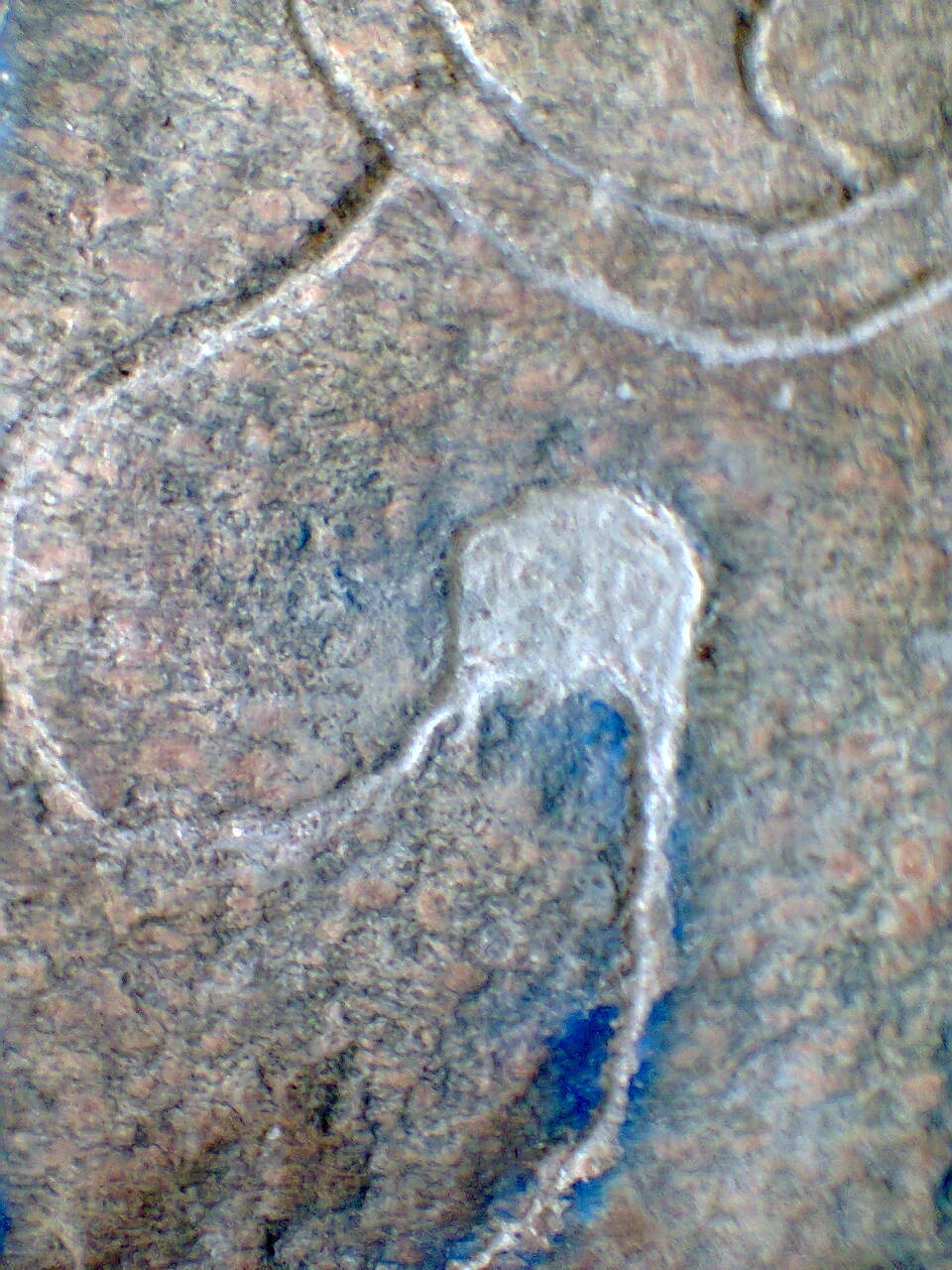 Detail of stone with my contribution at center.
~ 6x4x-0.4cm. Frederikssund, DK. 2019.
This is part of a large stone engraving, intended to become a Guiness Book of Records candidate. Read on...
Other: objet trouvé/installation/land art: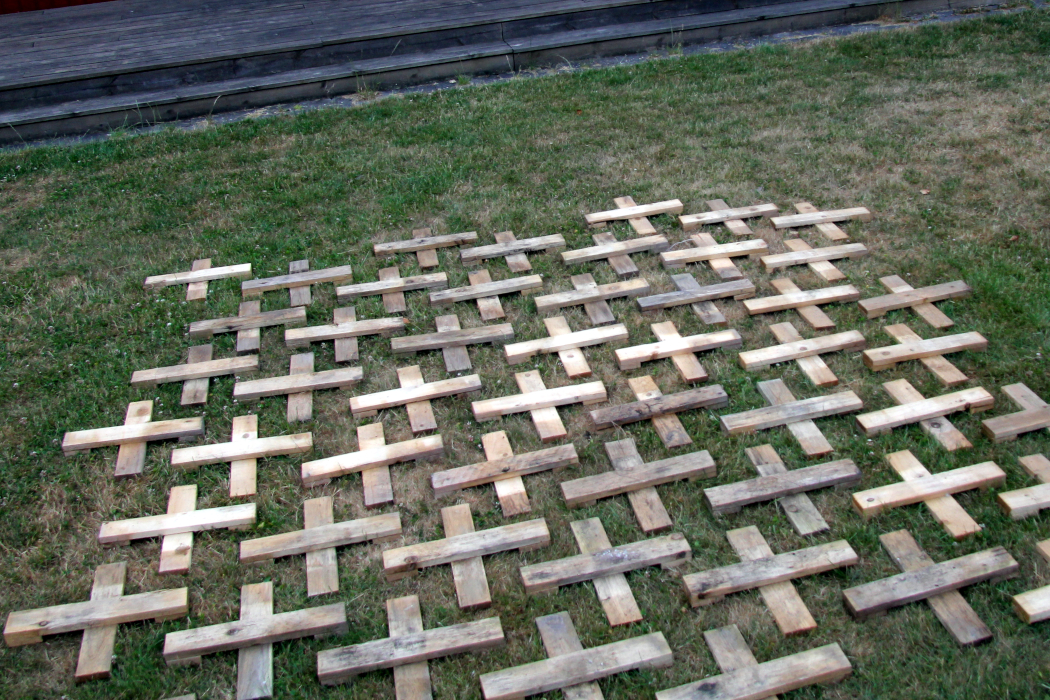 Untitled
X-mas tree holders. 300x300cm (variable). 2018.
The pattern used here is most likely at least 1,000 years old.
Other: installation/land art: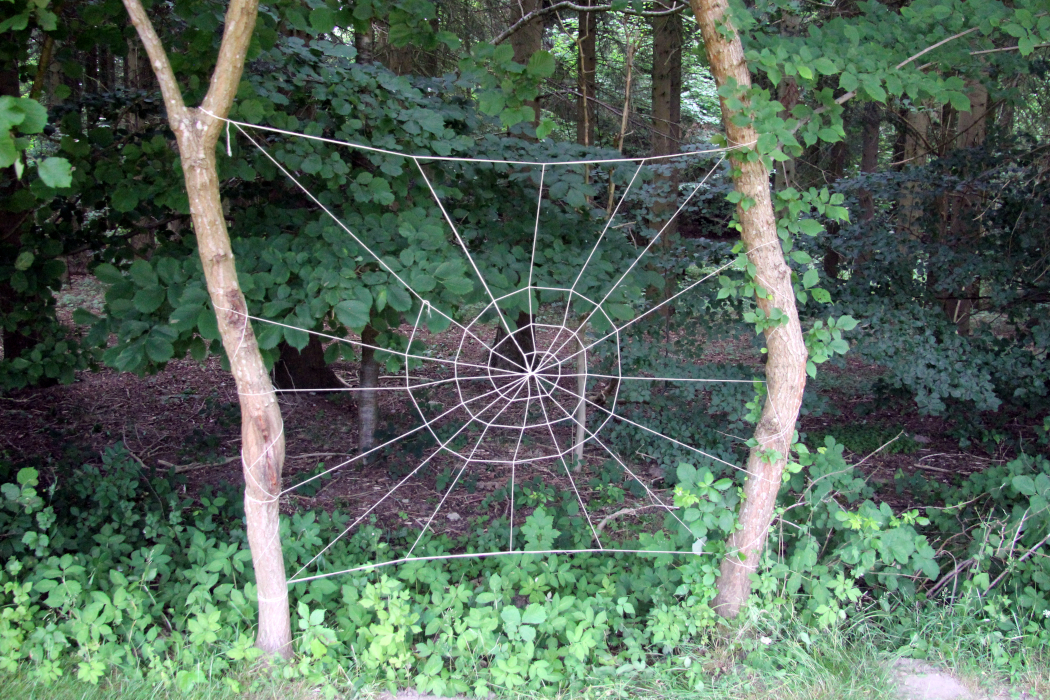 Untitled
Trees, string. 150x200cm (variable). 2018.