Graphics (Relief, Linoleum): A motif from around 900CE: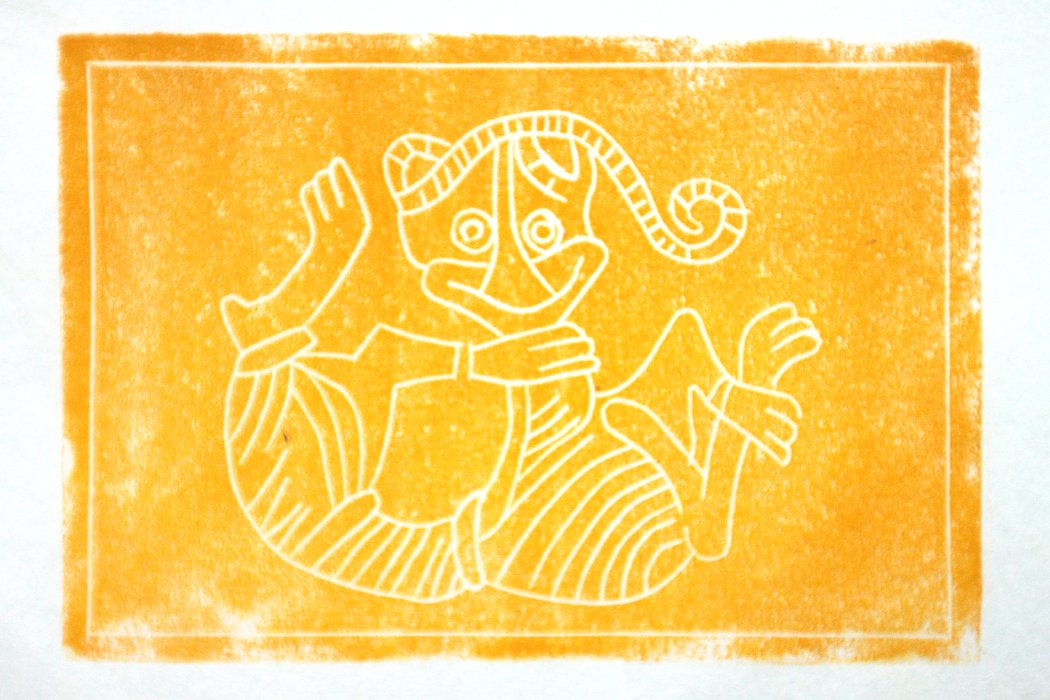 Untitled (motif from 900CE brooch). Linoleum. 2019. 138x94mm
This is version two. Version one is here
Graphichs / Relief (Linoleum): Conceptual.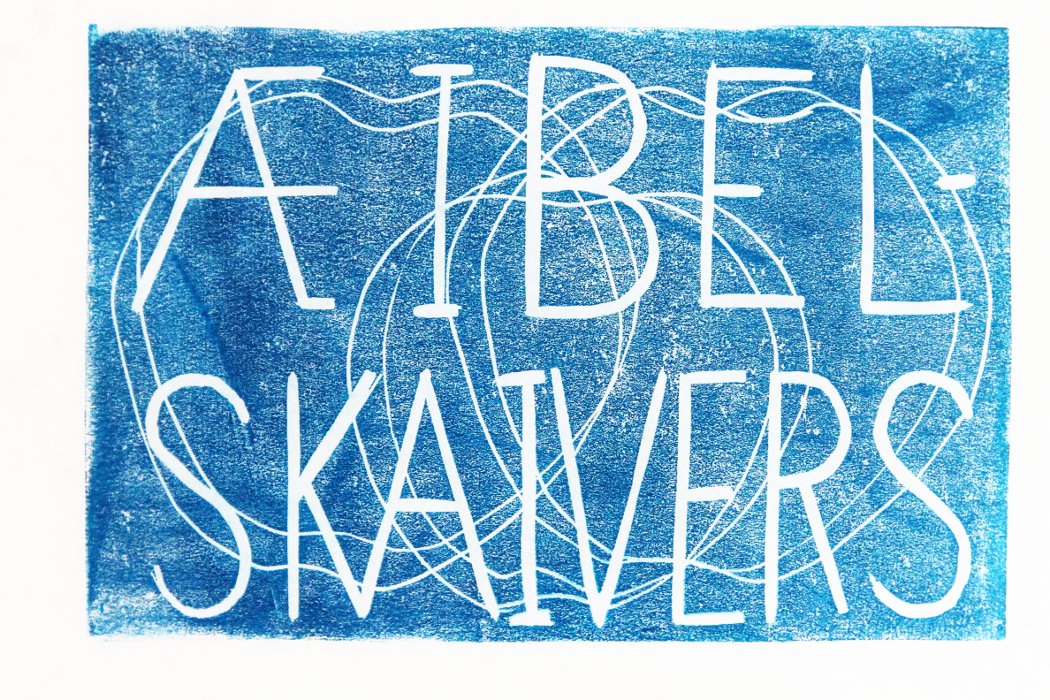 Untitled. Linoleum. 2019. 138x94 mm
(æbleskiver)
Graphics/ Linoleum: Standing on the shoulders of giants: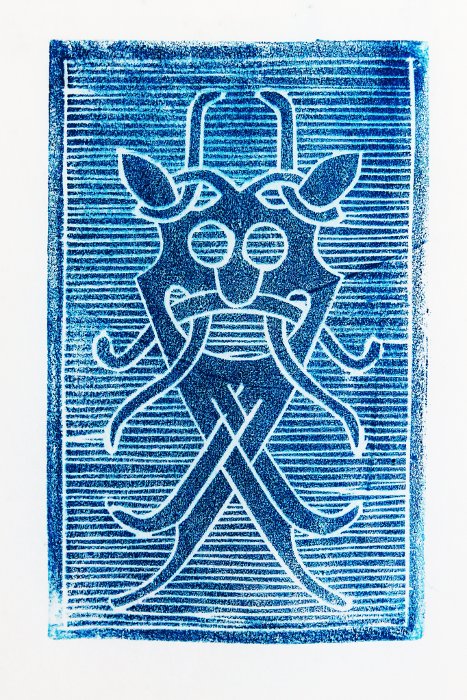 "Ful is not dead". Linoleum. 2016-2019. 80x125 mm.
Read on for story....
Woven paintings / Graphics (Relief, potato print, monotype):

Untitled. 2 x Monotype (Potato print) - woven. 2019. 35x42cm
Read on for "before" images.
Graphics (Intaglio, Dry Point): Abstract (reprint)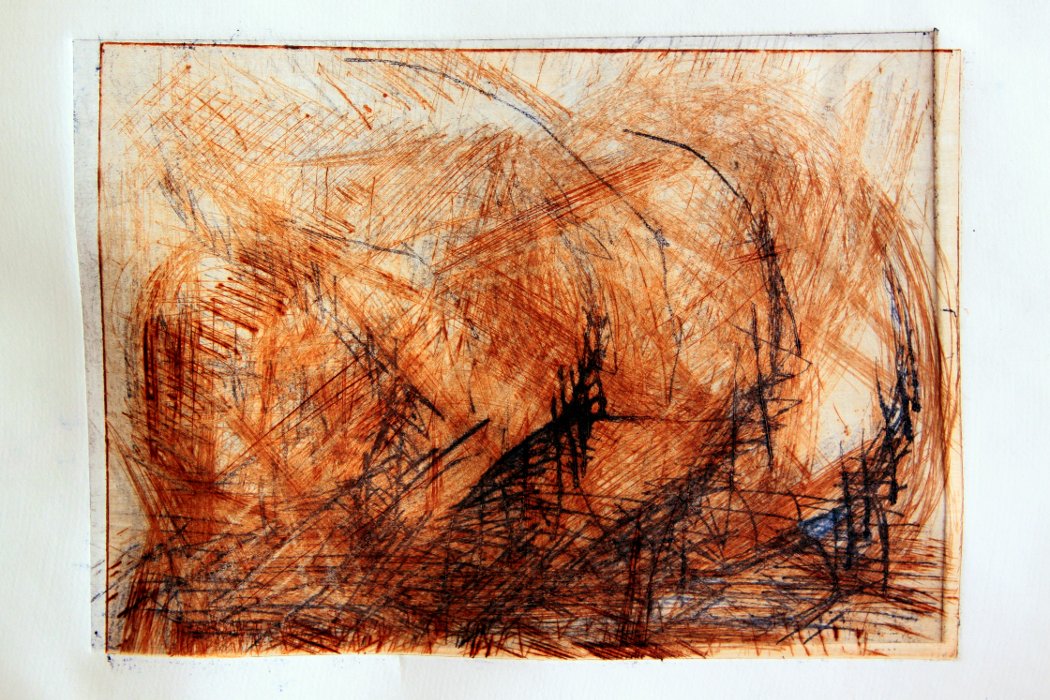 "Wanderer". Dry Point (monotype, "state 3"). 2019. ~DIN A5 size.
State 3 is a print of state 2 in blue colour on top of a state 1 print in red ocre. Read on for photos of state 1 and 2.