Painting / paperwork:

"Lussi and Goat". Gouache and Acrylics on manipulated paper. 2020. ~A4
Jól does not fall on a specific date, it falls on the Winter Solstice. In 2020 it was December 21. Jól is not comparable to "Christmas", it is very comparable to "New Years Eve".
Contemporary similarity: Two photos from 1920. There was a flu pandemic that year.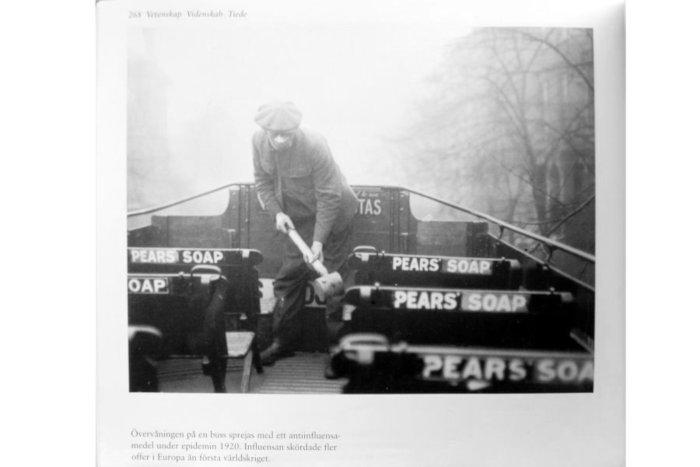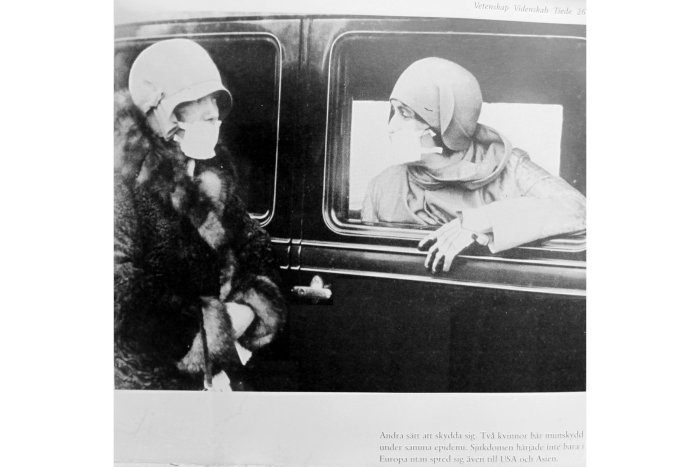 Nick Yapp: "The Hulton Getty Picture Collection 1920s" (sv+da+fi),
Könemann 2000. Page 268+269
Apart from superficial similarities the pandemic 100 years ago was a very different beast than the current one -- for a whole number of reasons, not least the fact that it erupted after many years of war.
Drawing / contemporary: A sarcastic poster inspired by old movie posters and modern conspiracy theory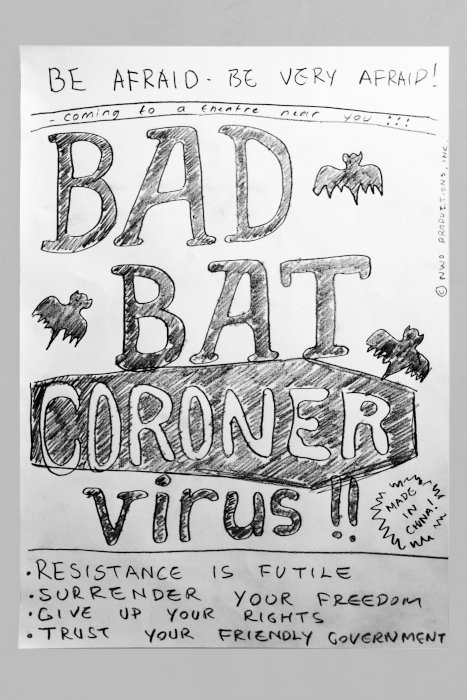 Bad Bat Coroner Virus. Pencil on printer paper. 2020. DIN A3.
As this is "contemporary" the finish and/or quality isn't important, so this idea was executed as a quick pencil sketch on low quality paper
Drawing / contemporary: In Danish. A sarcastic behavioural adjustment poster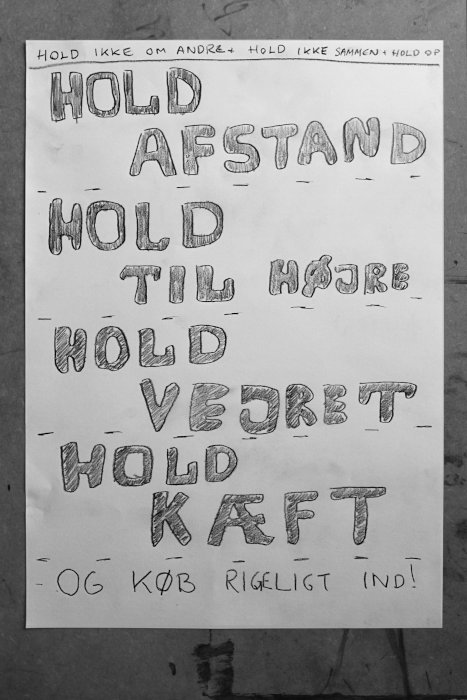 Hold op!. Pencil on printer paper. 2020. DIN A3.
As this is "contemporary" the finish and/or quality isn't important, so this idea was executed as a quick pencil sketch on low quality paper
Mixed Media / collage: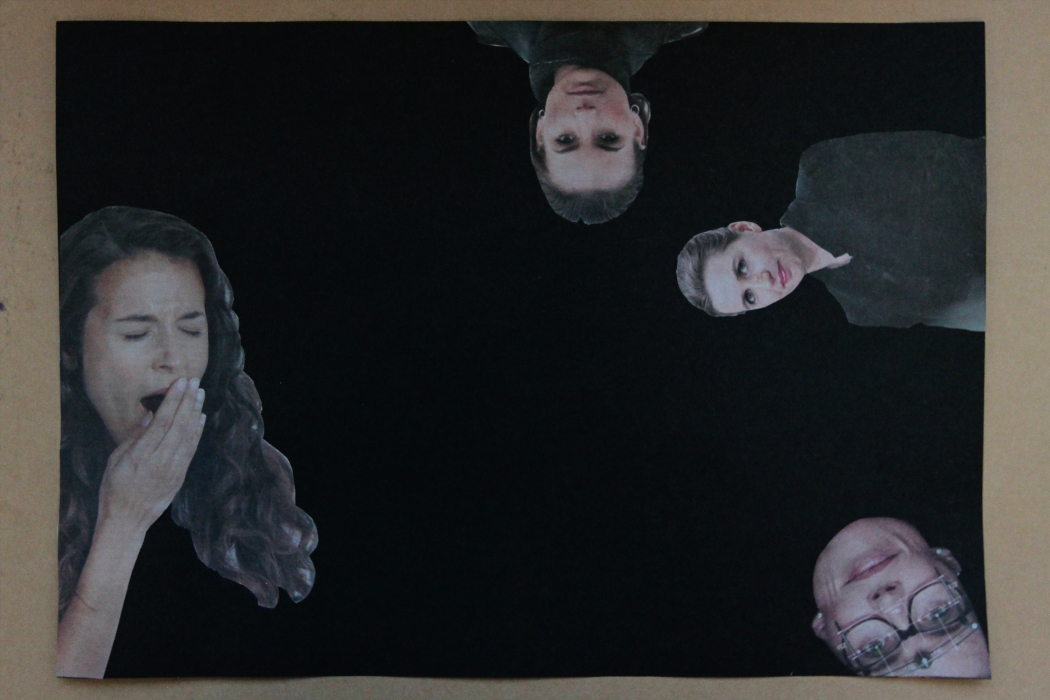 "From the tabloids" (Will slowly fade to grey).
Collage of tabloid newspaper cutouts on black paper. 2020. A3 size