Sum of squares
Painting/woven: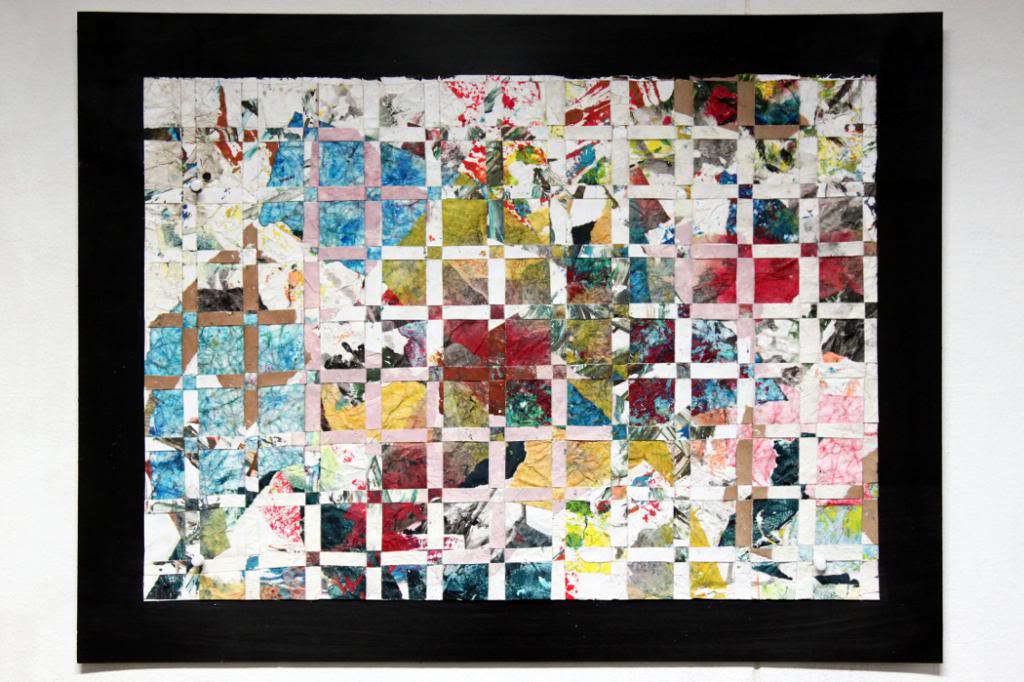 Untitled. Acrylics on paper, cardboard, tissue paper. Mounted on paper, cut up and interwoven. 2014. 70x50 cm.
Read on for the "before" images....
For this, a variety of paper types has been used; drawing paper, napkins, cardboard... and two different paintings, of course.
Below are the two collages that were discarded and sliced up in order to produce the result top-of-page: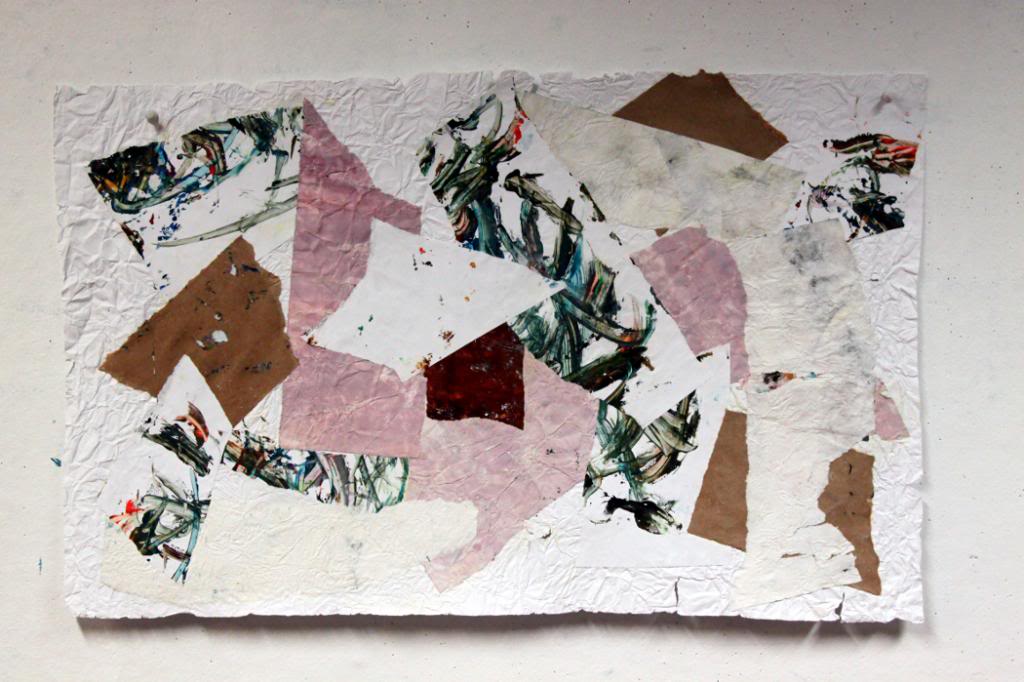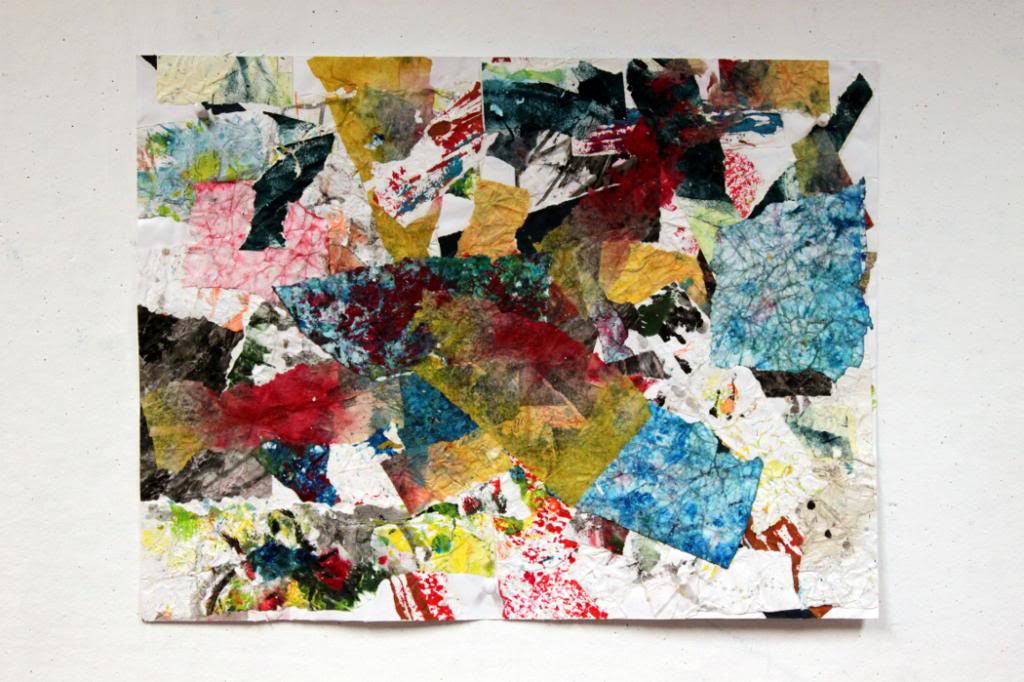 Interim works (collages) for above painting. Acrylics on various paper types, on paper. 2014. 60x40 cm.
Please comment