Sum of squares 2
Painting/woven: This one just finished today: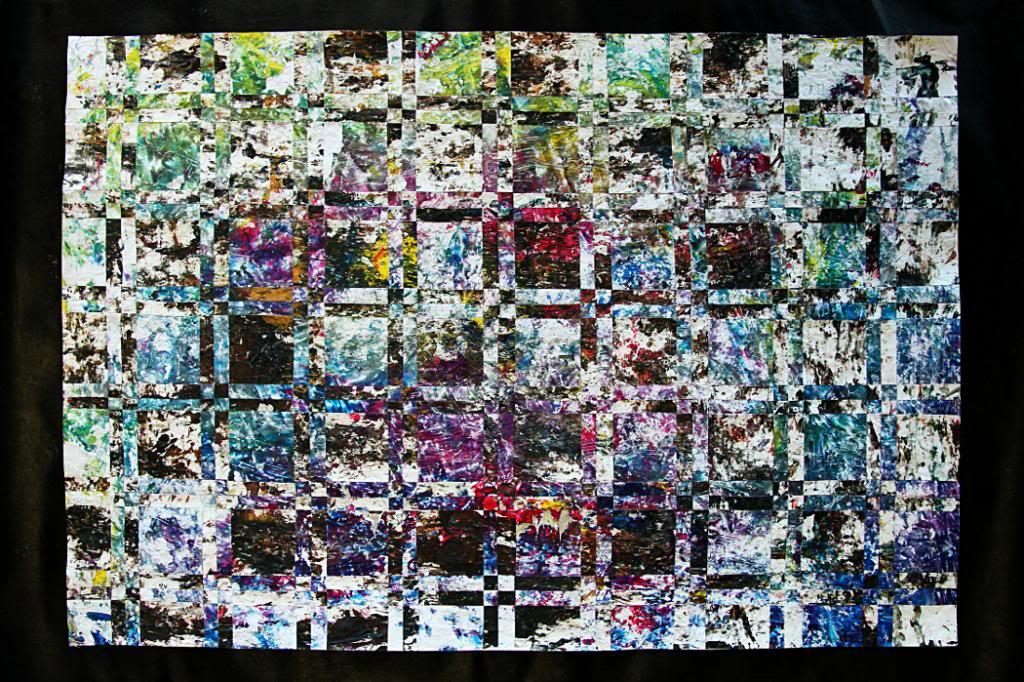 Untitled. Acrylics on paper on paper (interwoven). 2014. 70x50 cm.
As usual the paper has been soaked in water, crumbled into a ball, flattened out, and put under pressure for a week at least once - in addition to the paint, the cut-up, and the reassembly.
Unfortunately I don't have photos of the two individual paintings that were used to produce this one.
Please comment