Physical photo-manipulation, 2013
Here, 26 years later I have sliced up six small photos, and interwoven them: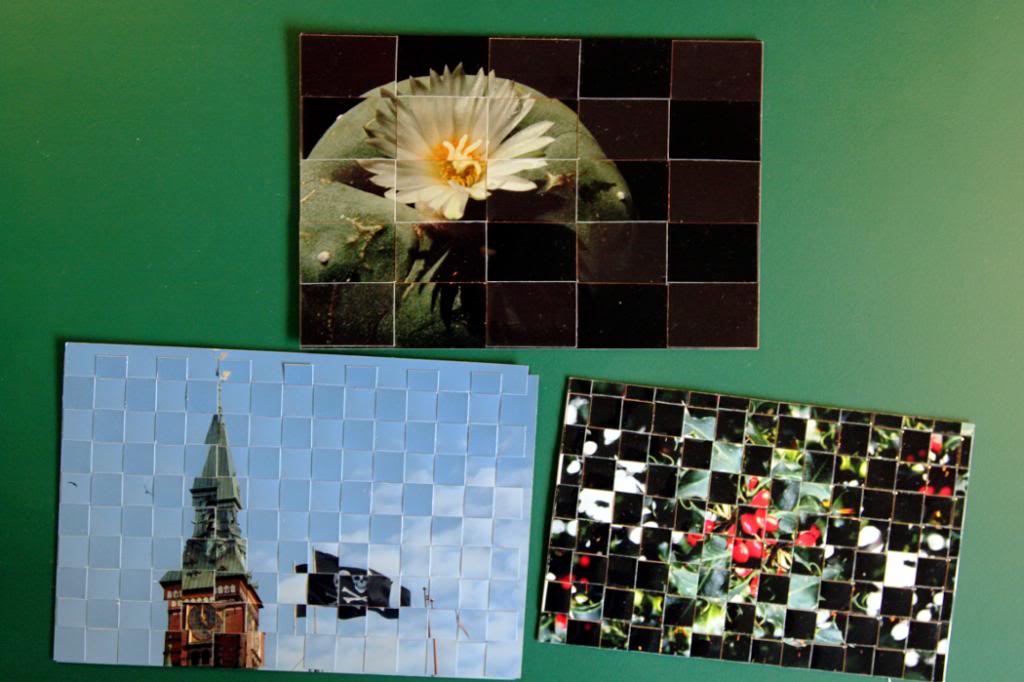 Untitled. 2013. Woven photographic paper. 2x 15x10cm, 14x9cm.
Top are two identical photos of a Lophophora Williamsii cactus with flower. One photo paper is matte, the other is glossy.
Bottom left are two photos of the same scene (Copenhagen Town Hall Square) taken a few seconds apart, and from slightly different angles.
Bottom right are two identical photos of an Ilex taken at the Bothanical Garden in Copenhagen. One photo is turned upside-down relative to the other. Both papers are glossy.
Please comment