Circle square
Painting (vowen): Now with circles: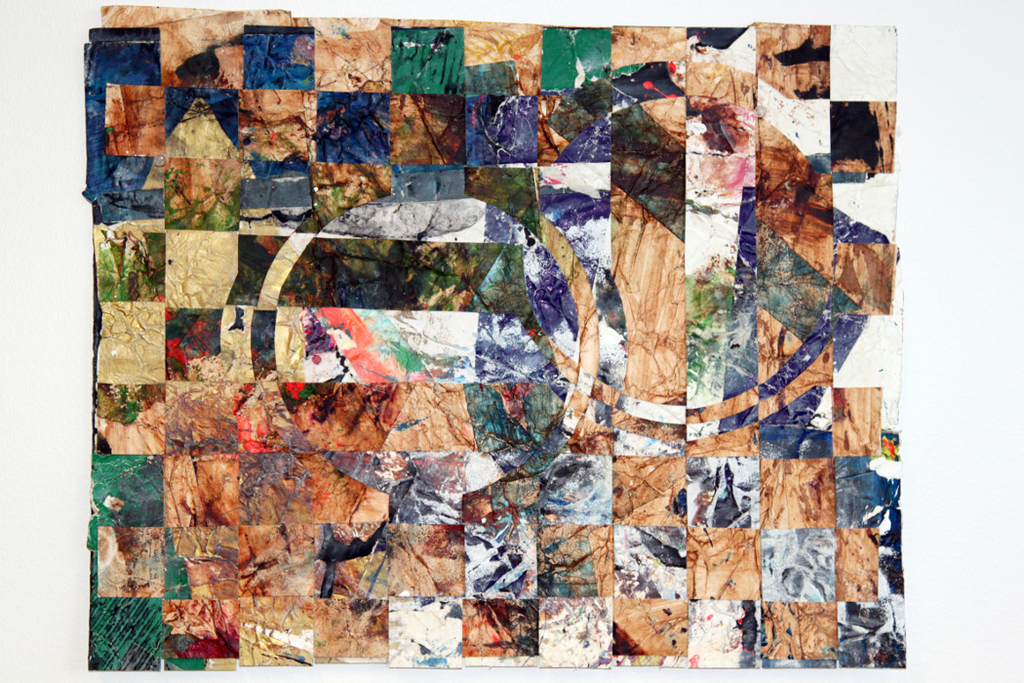 "Traces III". Acrylics on interwoven manipulated paper (multiple layers). 2015. 53x43 cm.
Made of residuals from Traces. As the photo shows it has not (yet) been cut into a rectangle shape, so measurements may become a little smaller if and when I decide to do so.
Please comment