A woven painting
Painting (woven):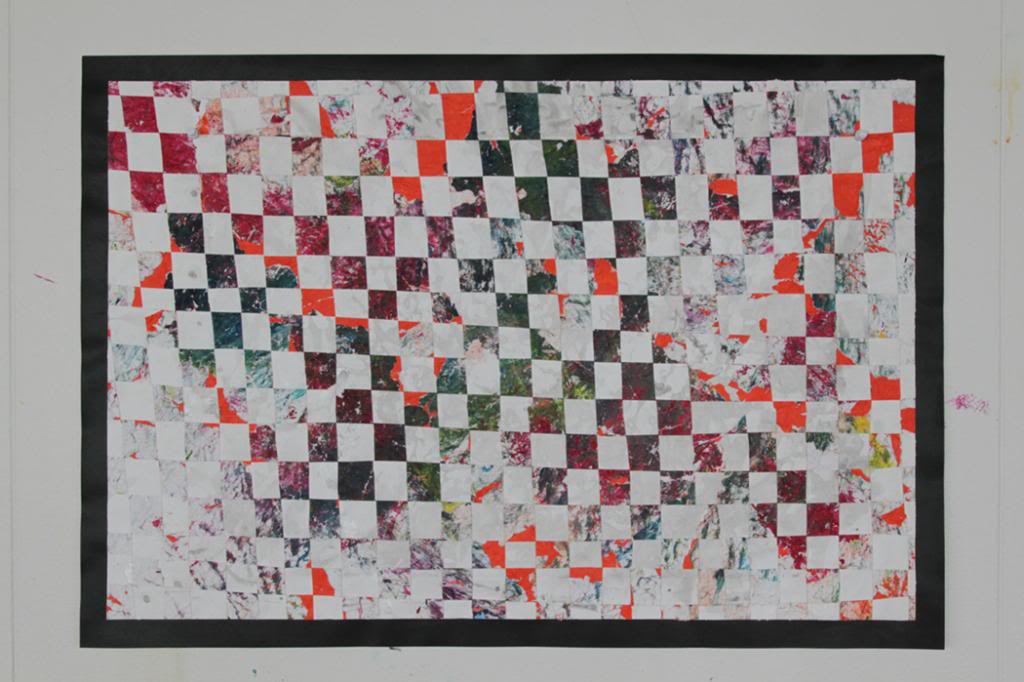 Untitled. 2013. Acrylics, ink, and paper on paper (interwoven with paper). 80x60cm.
Click for larger size, or read on...
This one is composed of four sheets of paper. First layer was a painting, completely dissolved, and mounted on a orange-coloured sheet (see photo below). This, in turn, was cut into stripes and interwoven with a white ink-stained sheet. Last, all of the above was mounted on a black sheet.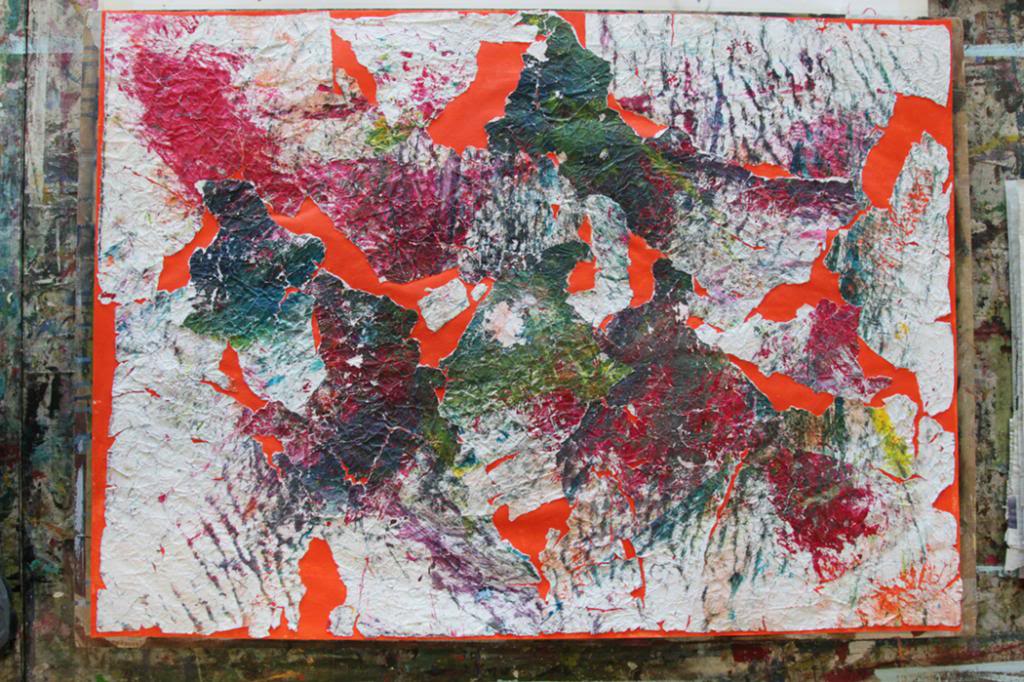 Early stage WIP photo
Please comment