Self portrait in the dark
Painting/study (WIP): This is an experiment, and also a study of underpaint techniques.
Updated 2019-10-25: new photo (state 11)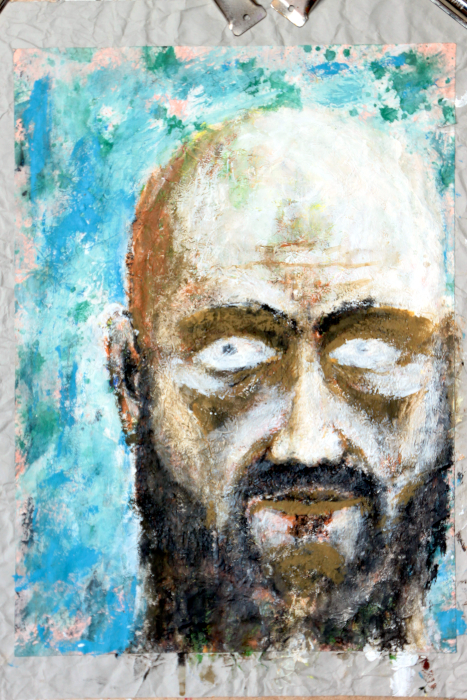 Untitled (study, wip).
Acrylics on manipulated paper, mounted on manipulated grey paper. 2018- (wip - state 10). 36x48cm
Read on for info and photos of previous states...
Using artists jargon, this is "a study". A tool to examine and test properties of quite specific techniques. Normally only the painter will ever see studies like this. Usually they disappear under subsequent layers of paint, or they are discarded.
For this study focus is on underpaint. Ie the interaction between various types of underpaint (eg. Verdaccio) with various types of effects: light/shadow, highlight/deep shadow, cold/warm hues...
From time to time this may have some similarity to a real face, but even then this similarity may be painted over in the next iteration in order to examine this or that other issue.
Previous states: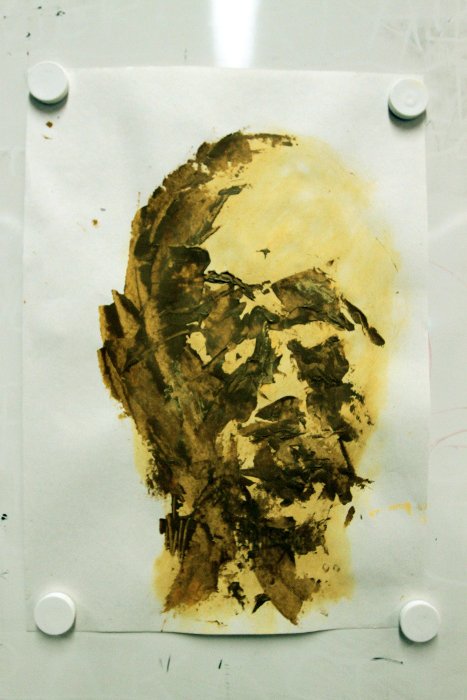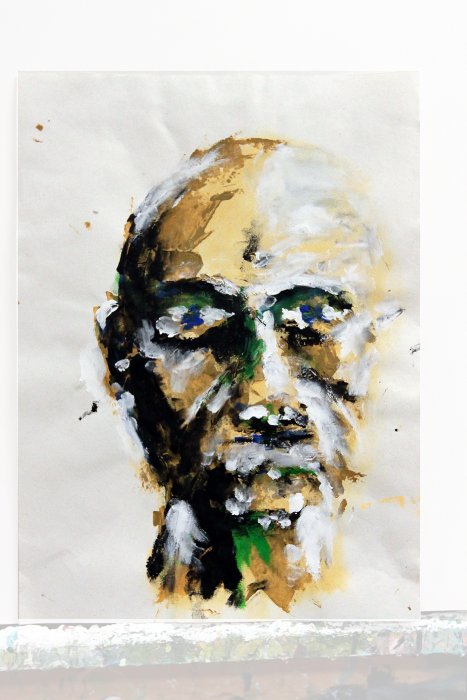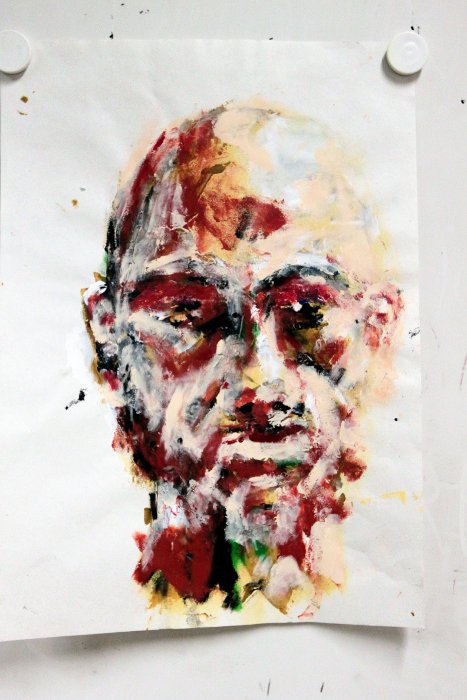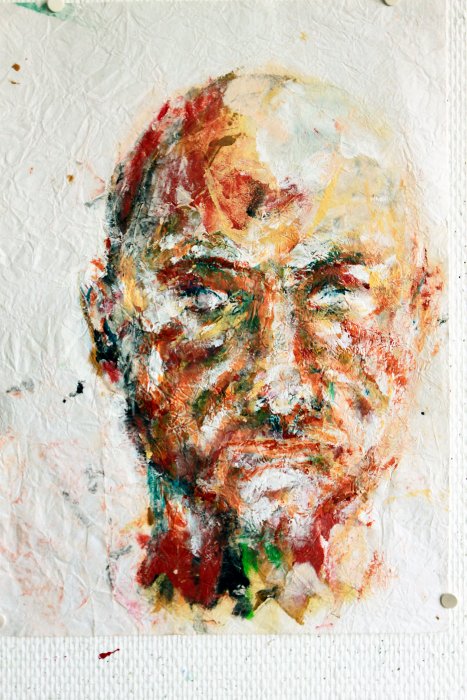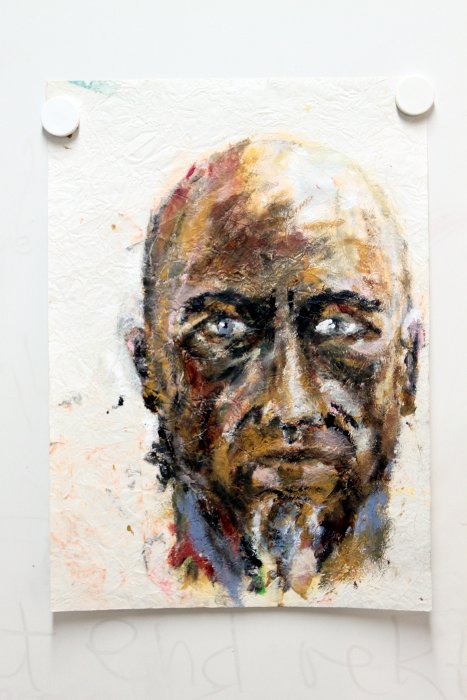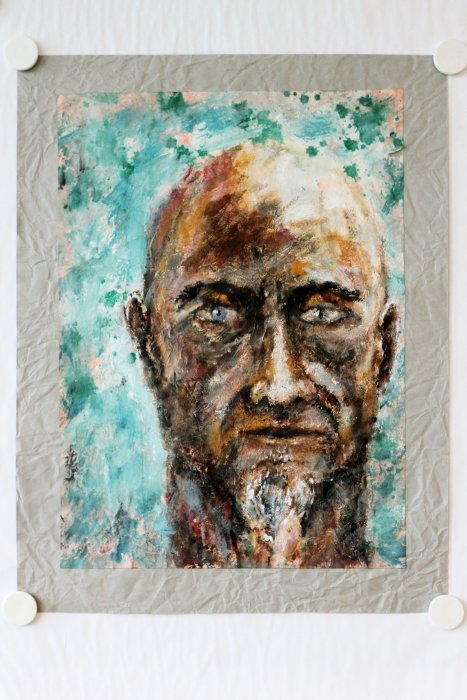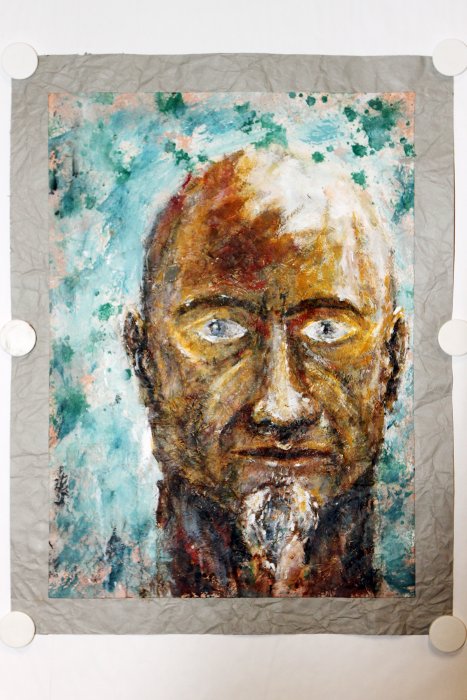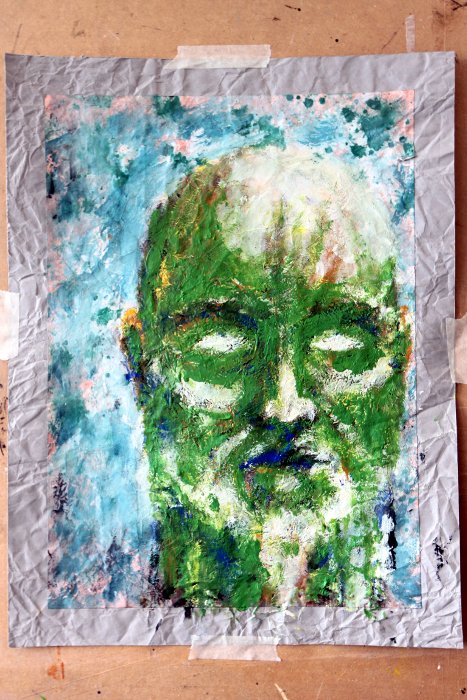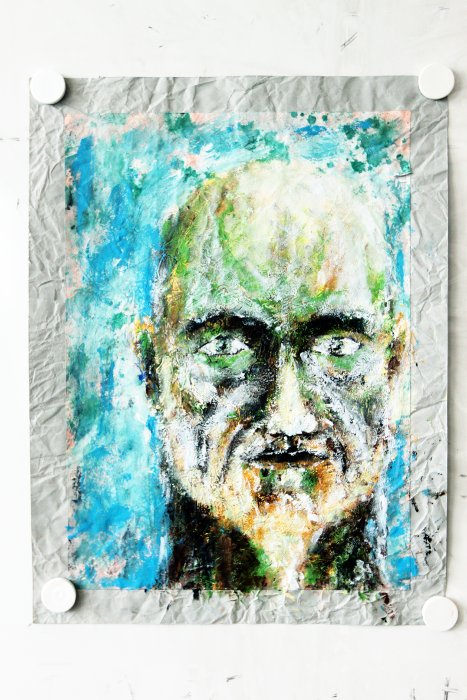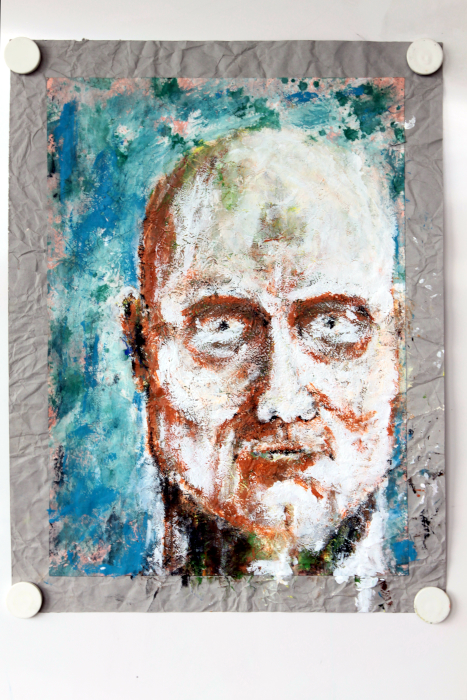 Untitled. (work-in-progress)
Top: state 1 (left), state 2 (middle), state 3 (right)
Middle-top: state 4 (left), state 5 (middle), state 6 (right)
Middle-bottom: state 7 (left), state 8 (middle), state 9 (right)
Bottom: state 10.
In terms of anatomical properties, from state 3 on the painting is getting closer to "a real face". However, similarity has not been a priority and no reference (neither mirror nor photo) was used; everything was/is painted from memory. Hence "... in the dark".
Please comment