Organic Structures, abstract painting
Painting: Just finished this painting today: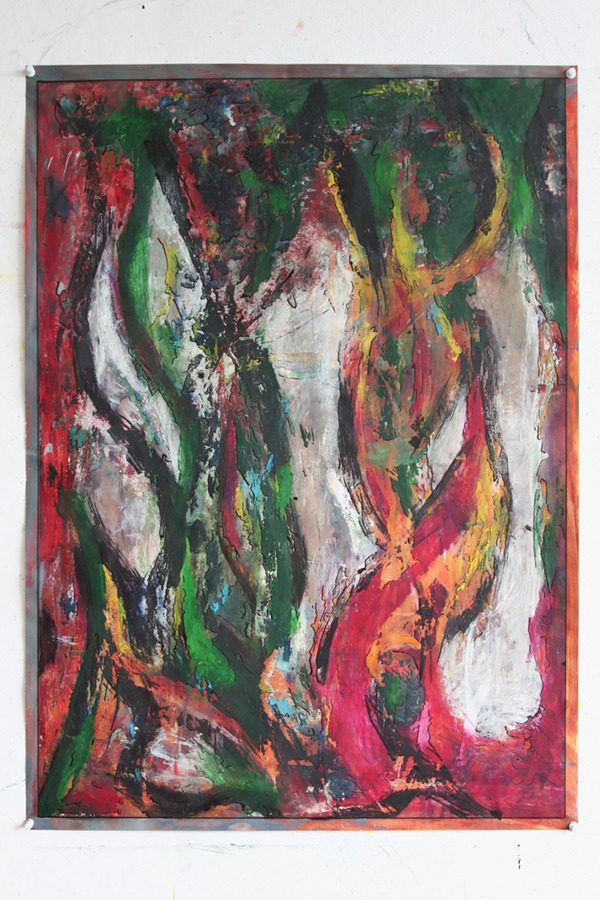 "Organic Structures", 2012. Acrylics, oil- and pastel crayons, and ink on paper. 58x81cm.
Click the image to see a larger size photo.
The aim was to get a somewhat "organic feel", plant-like, or "something living" with some depth, and much density - the term "organic structures" was a working title. It's hard to decribe an abstract concept or feeling in words, but as an image it looks like the painting above.
I used acrylic paint, oil crayons, pastel crayons, and ink on paper. So, the painting has a lot of layers, as well as details that may not be visible on the photo.
Please comment