Learning from van Gogh
Painting/study (wip)
Update 2019-10-09: This painting has been discontinued, and no longer exists.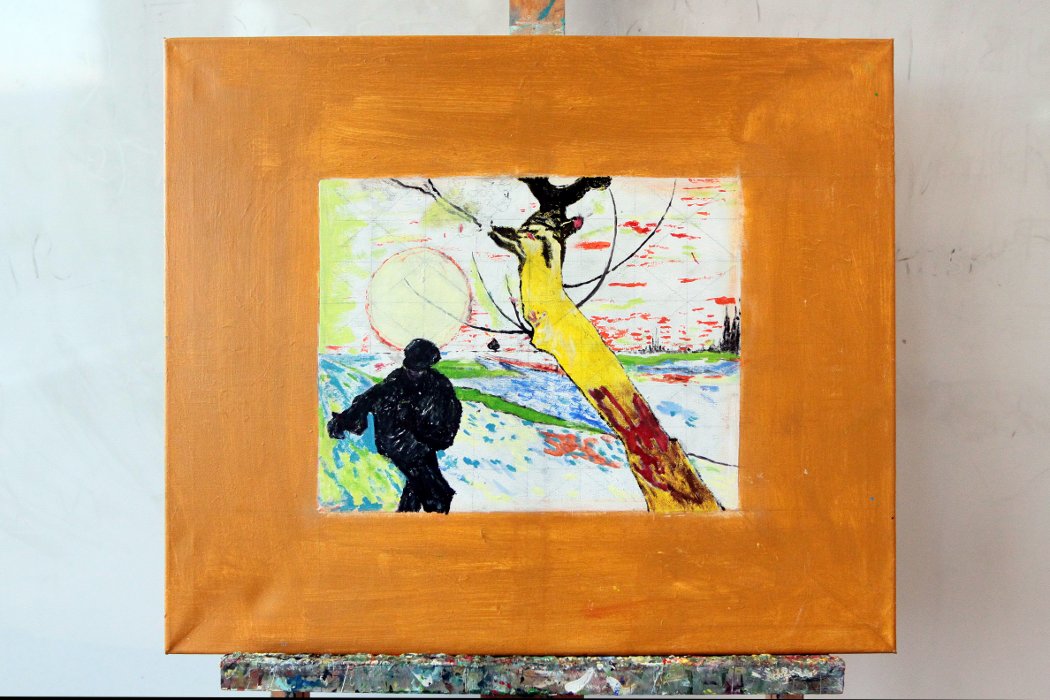 Untitled study ("The Sower", 1888. WIP - state 4).
Acrylics on canvas. 2019 (wip). 70x60 cm (canvas size)
Read on for interesting story and references ...
Vincent van Gogh made several paintings featuring a/the sower, this is a study of one of them.
Previous states: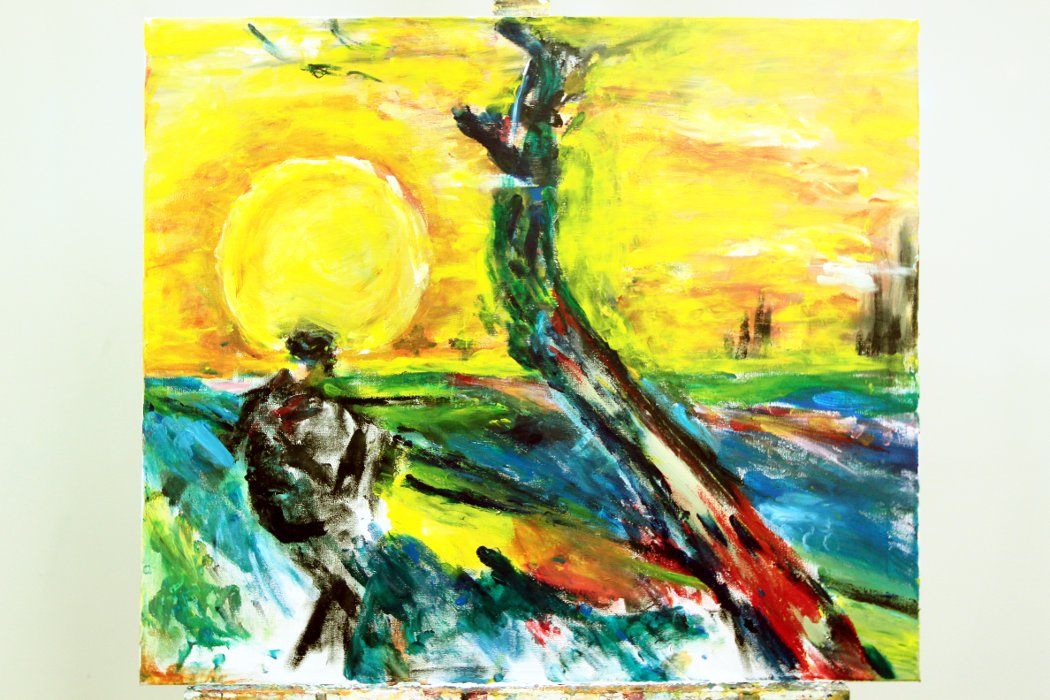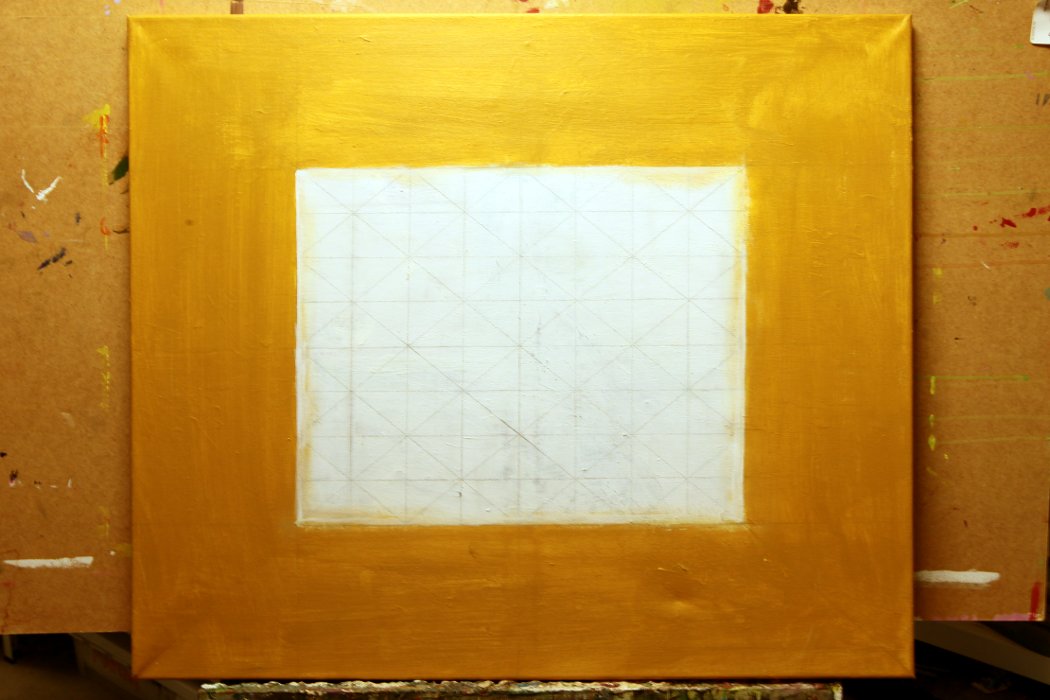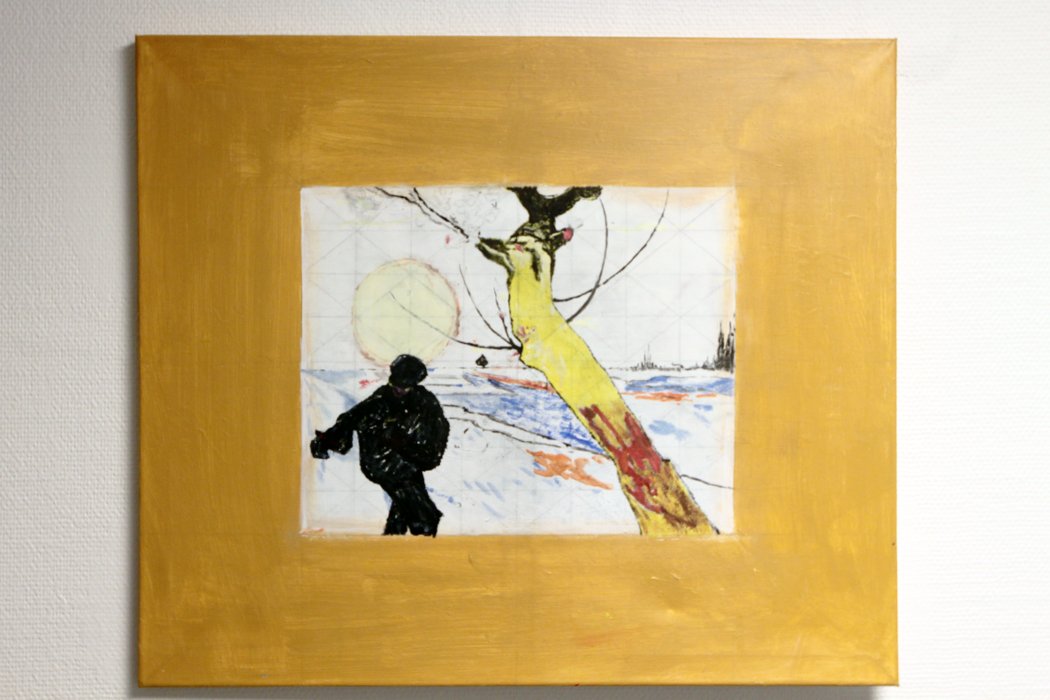 (Top: state 1. Middle: state 2. Bottom: state 3)
State one was painted using fingers, not a brush.
As my canvas was about the double size of the original, and also in a wrong format, I had to change something. So I painted it all over and made a broad frame so that the inner white square is the same size as the original.
This painting exists in at least two extremely similar versions (both by Van Gogh, both painted the same year, both in image below). Colours and size differ but otherwise they are nearly identical.
I do not own any of the originals, so I had to use photo references for the study. Please see photo below: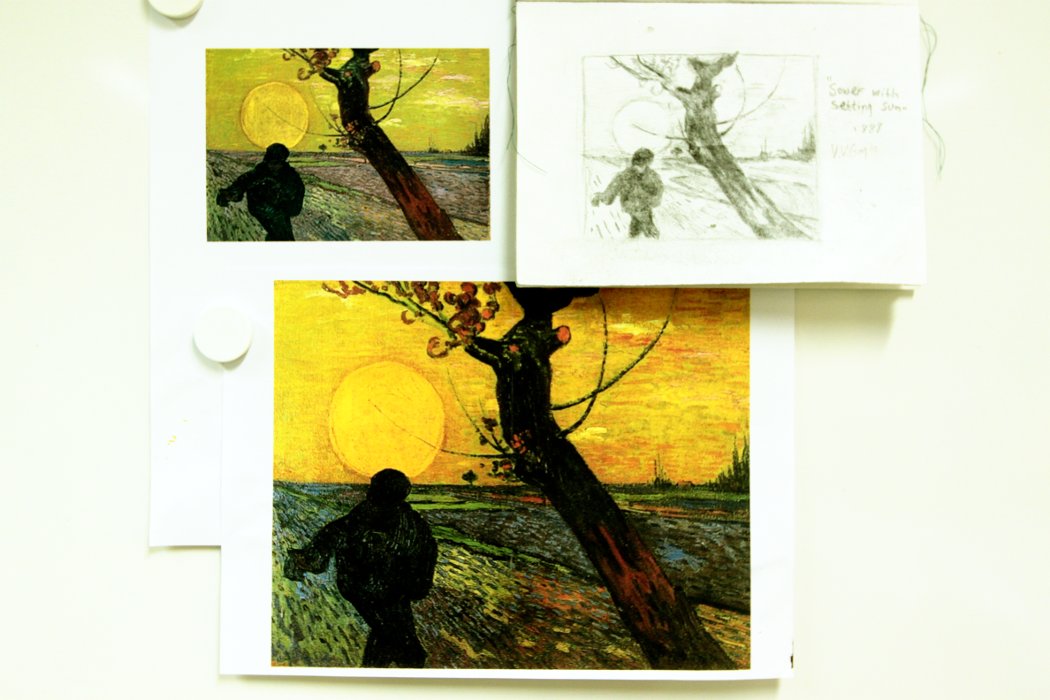 Study references and pencil sketch ("The Sower", 1888.)
The two colour images on the photo above are photos of the same version of this painting. Still, they are remarkably different. In fact they are two nearly-identical (sub-) versions.
After doing some research it turns out that the one with green sky is currently held by a private foundation in Zürich, Switzerland, and the one with yellow/orange sky is held by the Van Gogh Museum, Amsterdam, Netherlands.
These two versions have identical compositions (not just similar compositions), and identical format (1:1.26). The choice of colours and the size are the only differences. The version from Zurich is double the size of the version from Amsterdam.
The canvas I chose is a recycled canvas, and the format of it is more quadratic than the original painting.
I made a pencil study to scale, see below. Here, "to scale" means the exact size of the painting from Amsterdam which is the smaller of the two.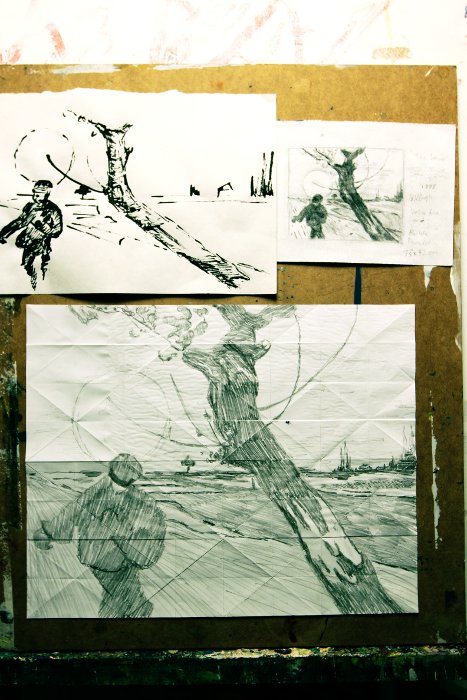 Studies in pencil and ink ("The Sower", 1888.)
In the photo above the bottom drawing has the exact same size and composition as the original painting from the Van Gogh Museum in Amsterdam
Please comment