I Walk The Streets At Night
Known to some readers by the working title "Urban Shapes", my first painting of 2013 was finished today: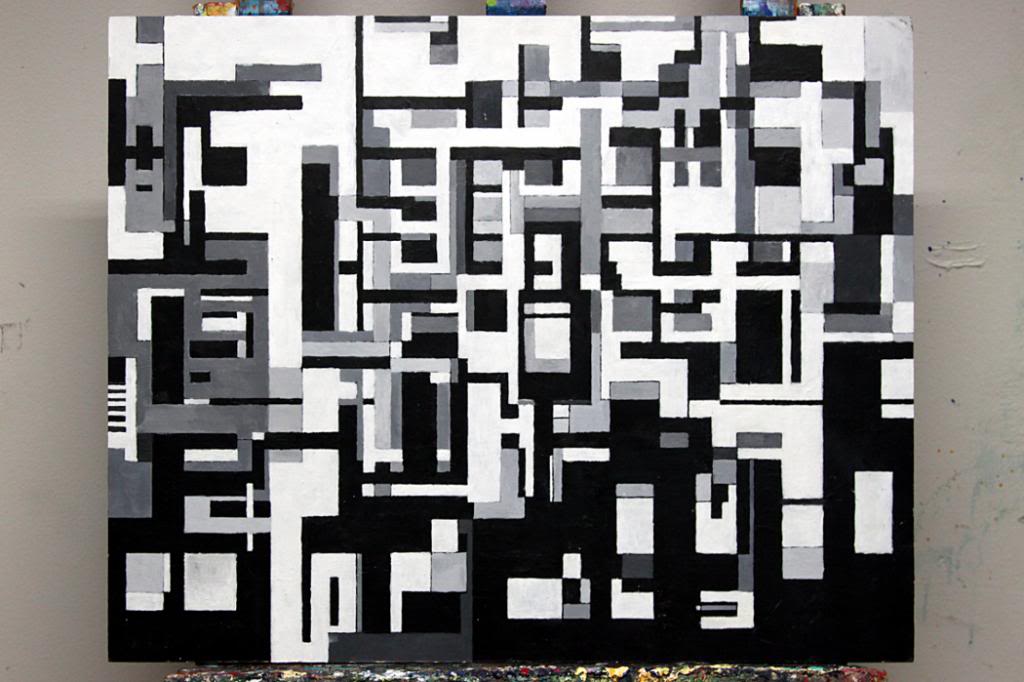 "I Walk The Streets At Night (With A Cat In A Bag)". 2013. Acrylics on masonite. 75x60 cm.
Please click the image to see a larger version.
I started this painting September 6, 2012 - so it's been five and a half month, which is pretty quick. For that reason I might want to have another look at it in a few months, at which time I may decide to add some more work. Also, the title may be subject to change.
However, as for now it's finished. All earlier blog posts about this one have been deleted now.
Please comment