I Hart Deer
Painting and process photos.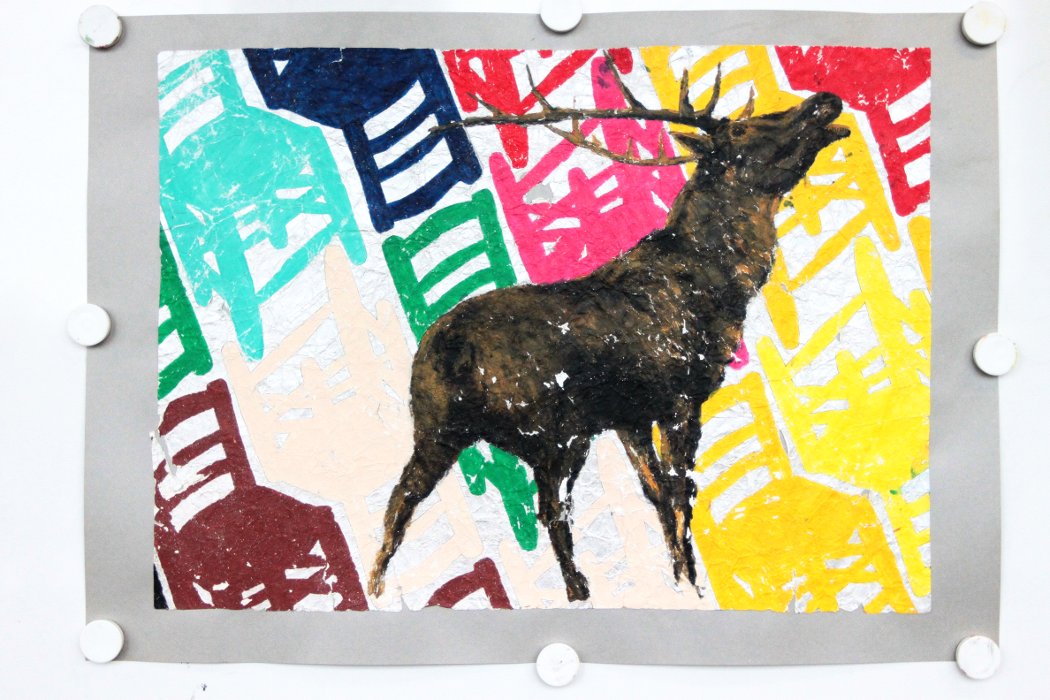 "Hart on Vincent's chair -mosaic (A Comment on Modern Painting)"
Acylics and permanent marker on paper; manipulated and mounted on grey paper. 2017-2018. ~80x55cm
Measurements are from memory. Read on for photos of previous states.
I will not explain the "comment on modern painting" part here. If I did it would probably be considered quite a harsh comment. However, the intelligent spectator well versed in Art History (& -theory) may be able to read it directly off the painting. I do hope such people still exist.
Previous states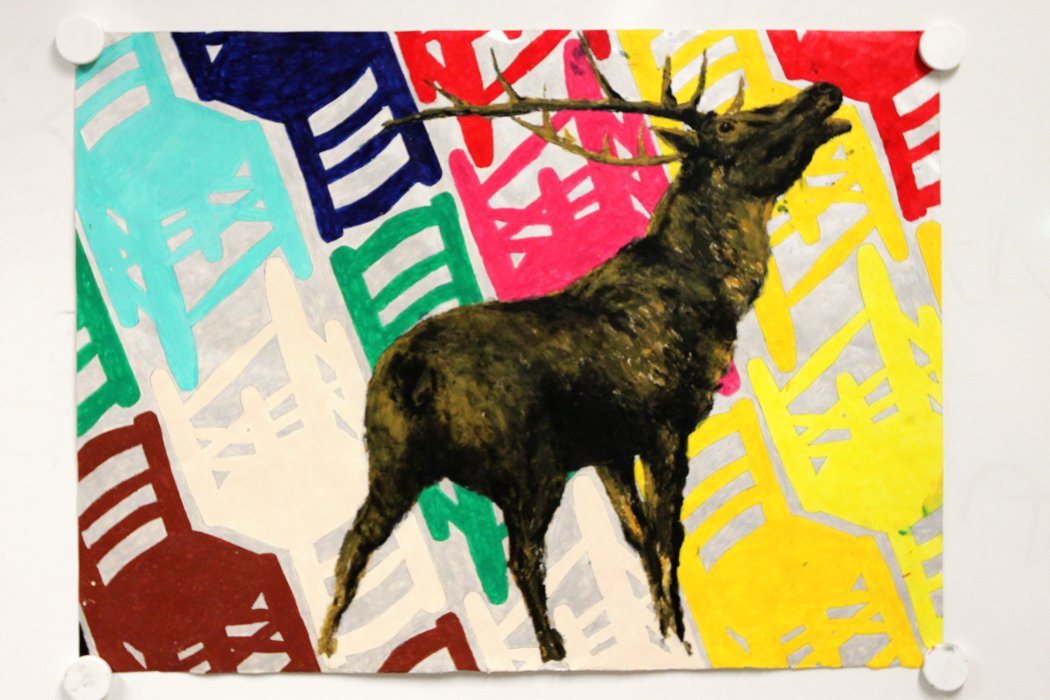 (state 5)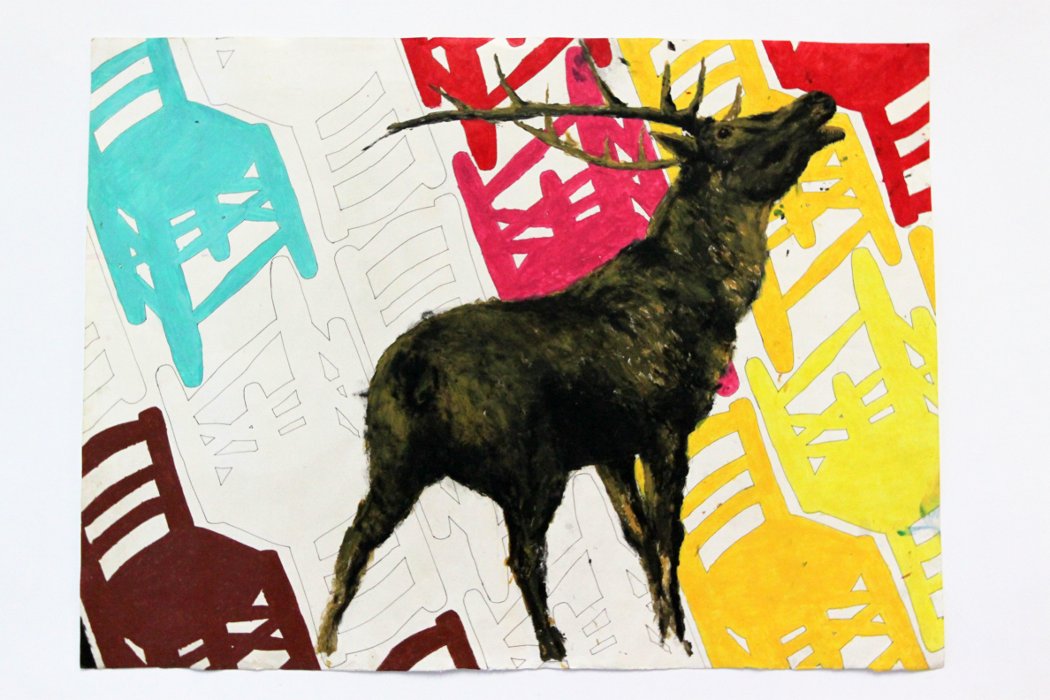 (state 4)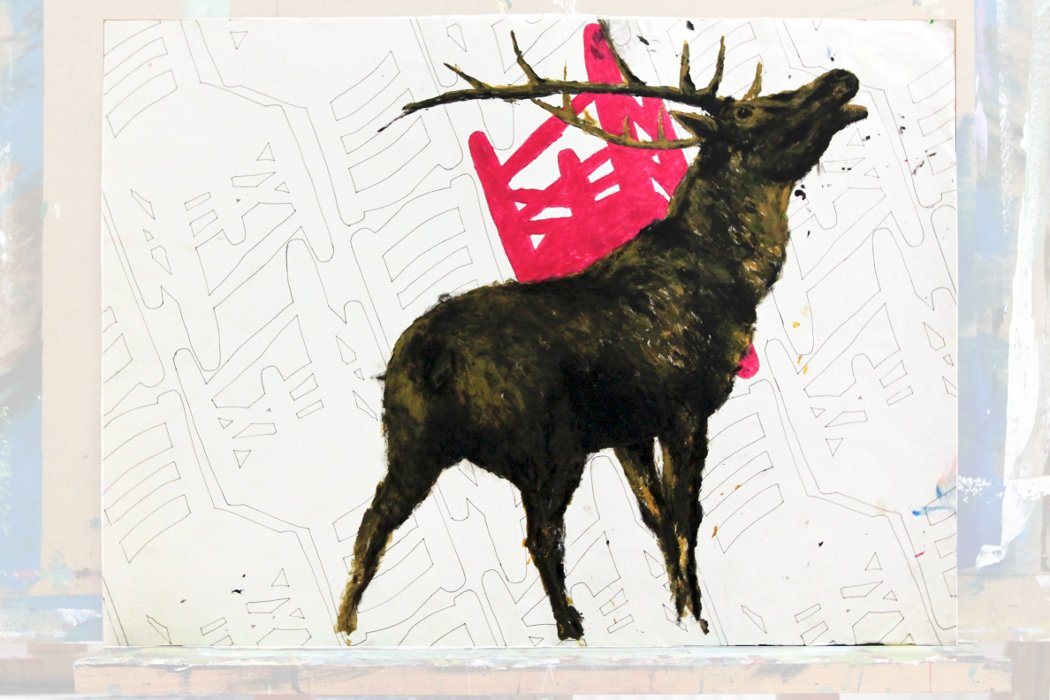 "Hart on Vincent's chair mosaic" (study, WIP, state 3).
(state 3)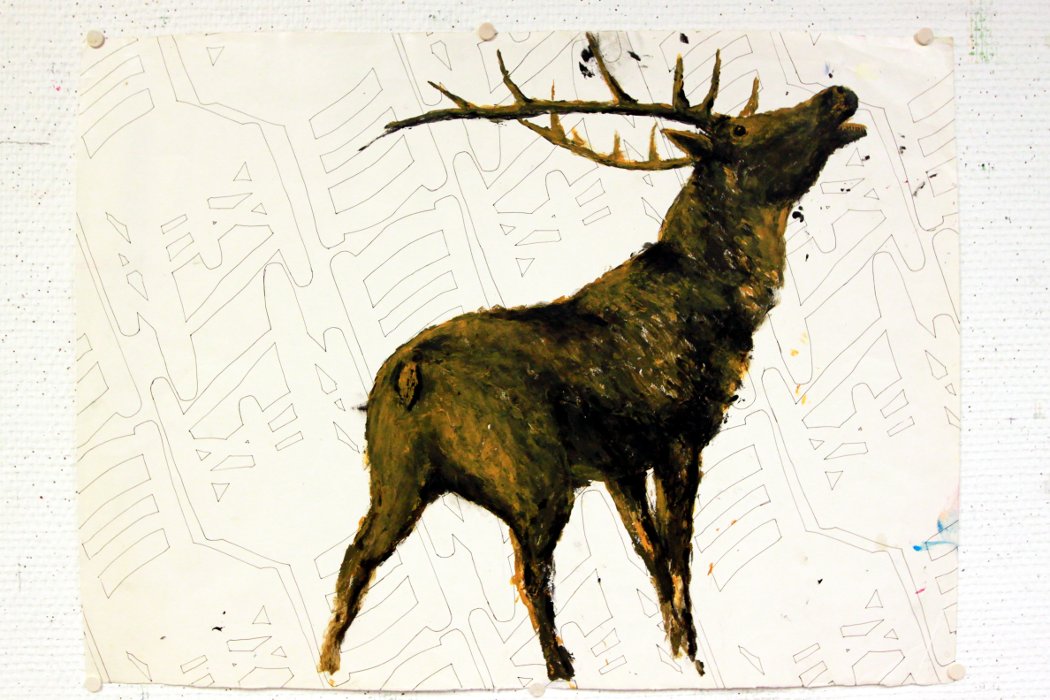 (state 2)
Please comment