Hommage a Brecht
Painting/portrait/paraphrase/fan art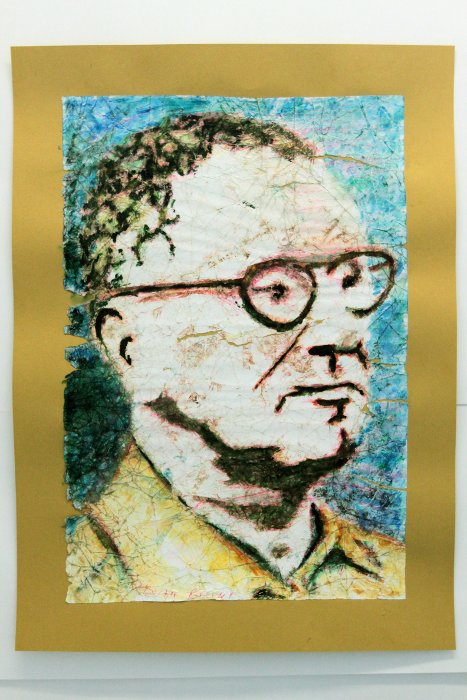 "Bertolt Brecht (paraphrase)". Watercolour and red crayon on manipulated paper, mounted on coloured paper. 2018. 42x58cm.
Eugen Berthold Friedrich "Bertolt" Brecht (1898-1956). Read on for previous version/process.
This is a paraphrase over the cover photo of the LP/CD "Tiderne Skifter" (EN: "The times are changing") by the Danish artist Sebastian. The songs of the LP/CD are Danish translations of lyrics by Brecht.
Previous state

"Bertolt Brecht". Initial quick sketch: Red crayon on paper. 2018.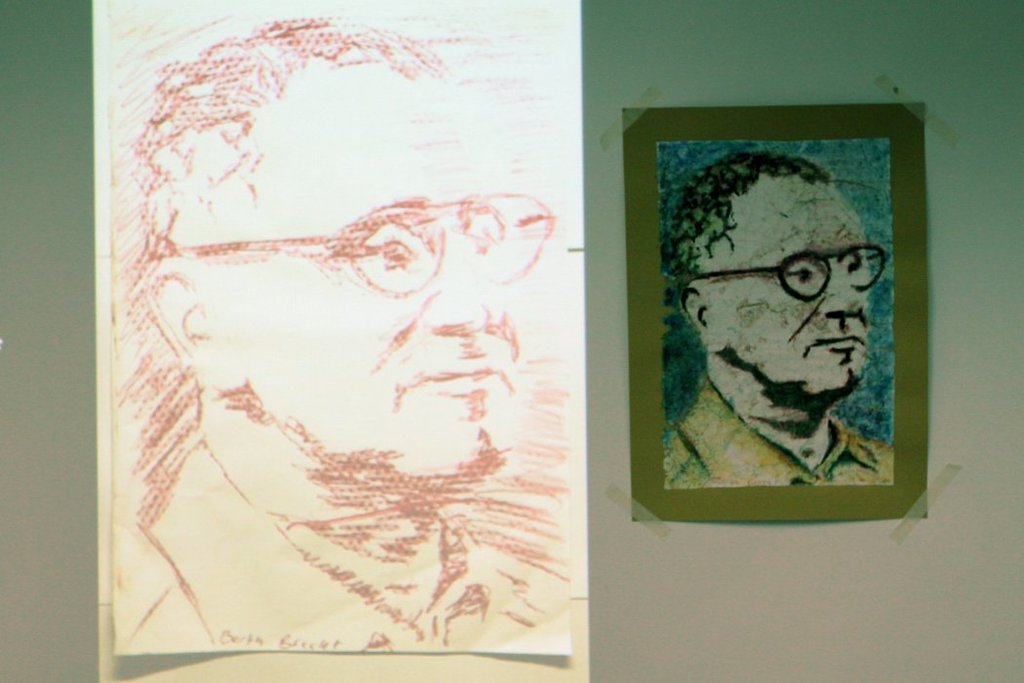 Projected version of state 1 (left), state 2 (right).
Please comment