Dissolved painting II
Updated 2013-02-22: Another one from the "Dissolving the painting"-series.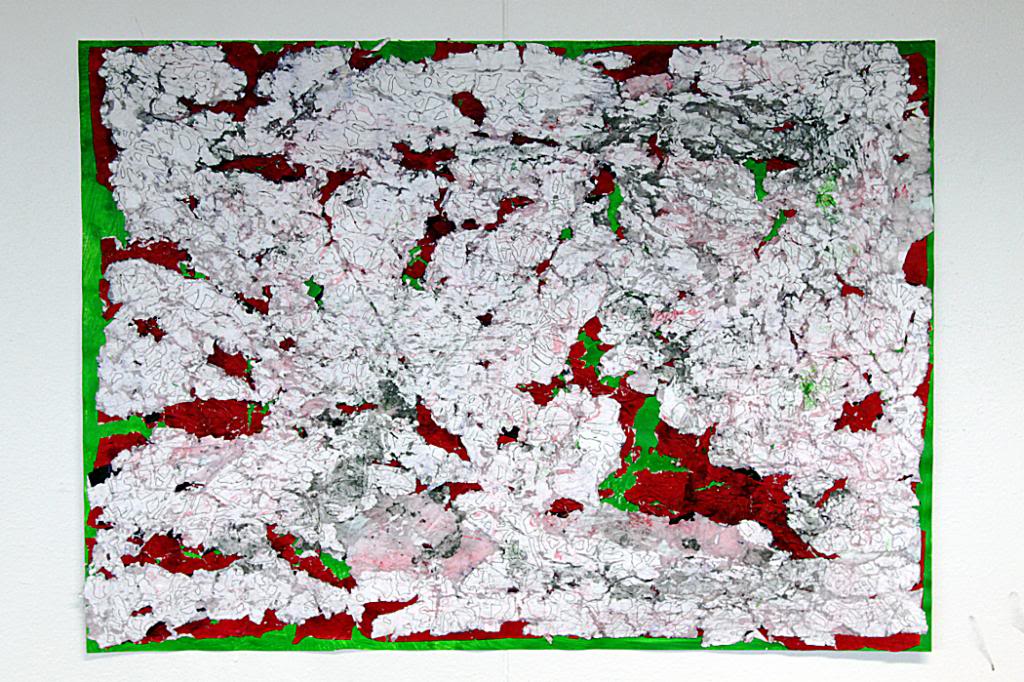 Untitled. 2013. Acrylics, ink, permanent marker, and paper on paper. 80x60cm.
This one is composed of three layers of paper - read on...
Dissolving the painting...well, because that's what happens.
The first finished work using this technique was Worlds Apart (3 layers). However, as that one featured some figurative elements, I'm not sure if I want to continue to count it as a regular part of the series or not.
There are some "secrets" to this process...most paper is very water-soluble and may easily degrade into pulp in the process. Acrylics are water-soluble too, so the paint may just wash off. And glue doesn't always go well with water either...
Please comment