Antique painting (wip)
Painting (wip): Process update, part 4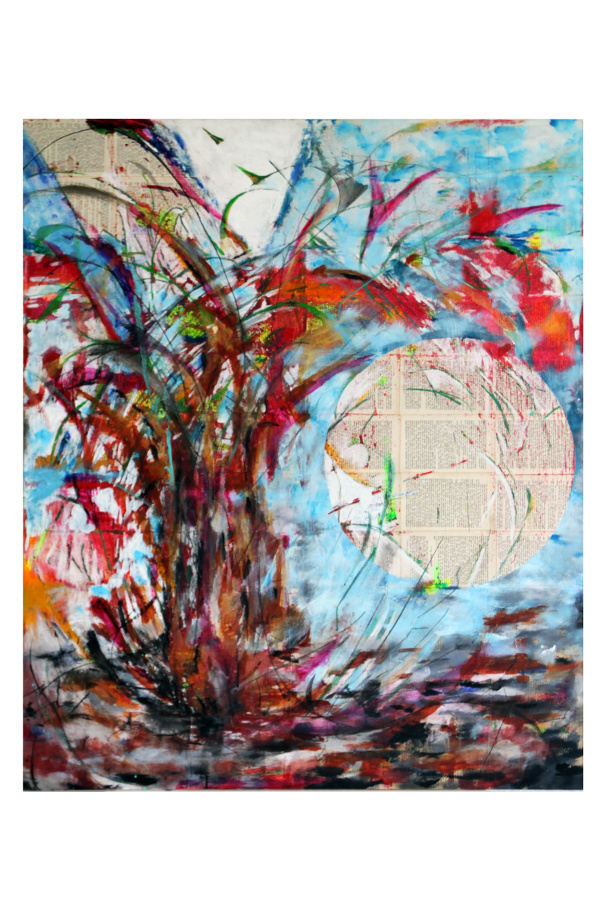 Untitled (W.I.P). (state 4)
Acrylics on antique book pages on canvas. 2015- (wip). 100x120 cm.
Read on for previous states, and a little extra info.
This is a work-in-progress preview. Work started March 2015. Previous images: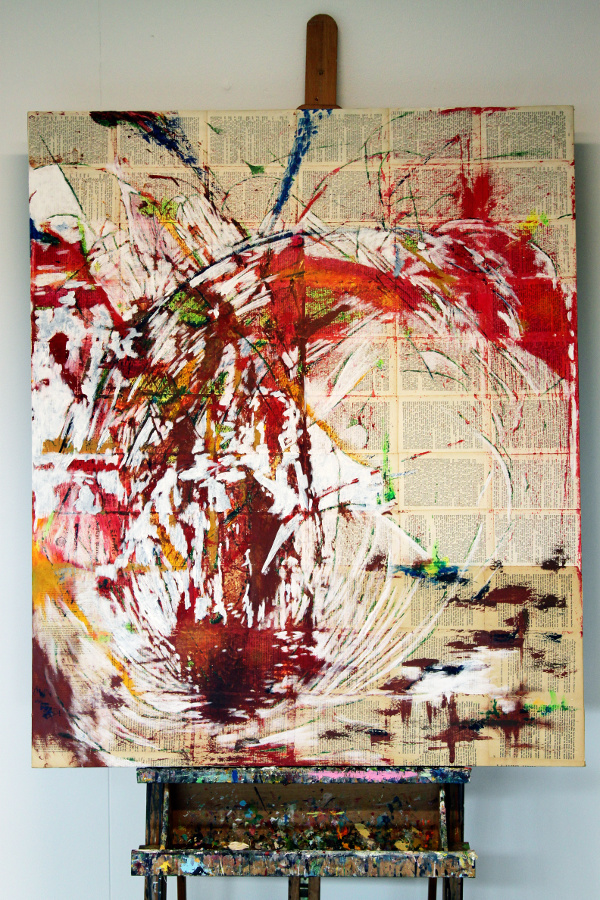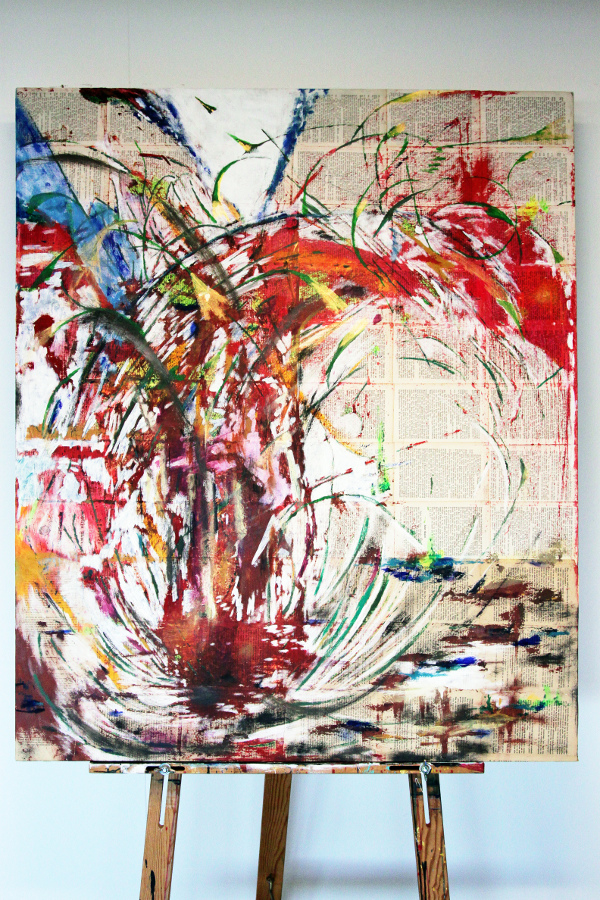 Untitled (W.I.P).
state 1, state 2, state 3
This is being painted on a recycled cheap canvas. It was a bit too loose for my liking, so I glued paper (book pages) onto it to stabilize:
One book from 1893: "Writings of Captain Marryat" (author unknown), in Danish, with "gothic" lettering. Unfortunately I had only half of the book (it was broken), so there was not enough pages to cover the whole canvas.
So, that part of the painting is, by definition (100 years plus), antique.
Second book (the darker, lower part) is a Western short story pocketbook from 1960: "The Tigers From Texas", by John Lawrence.
Please comment