3 x 15 minutes
A Music Trilogy: Three very different paintings, done in 45 minutes total. Each piece was inspired by a different type of music that played non-stop for 15 minutes while it was painted.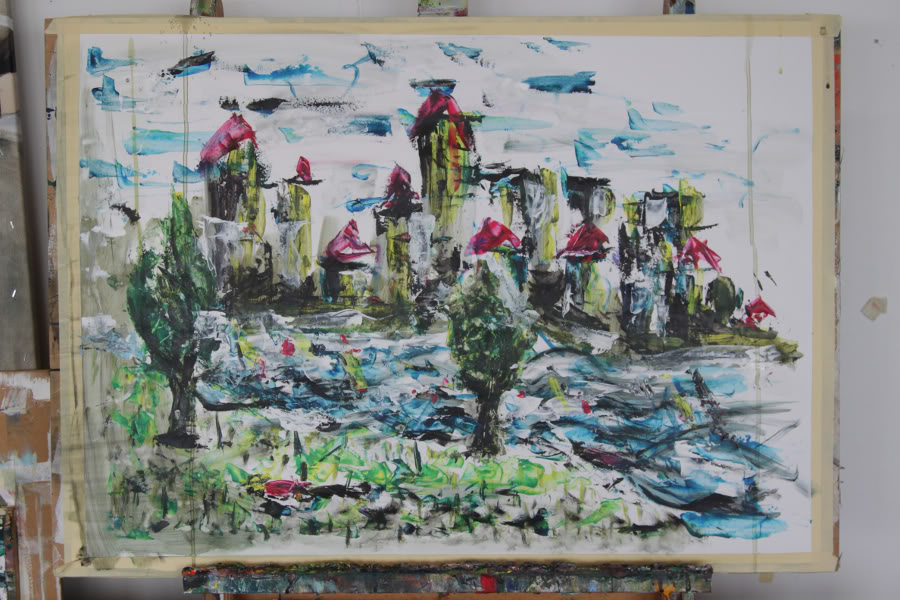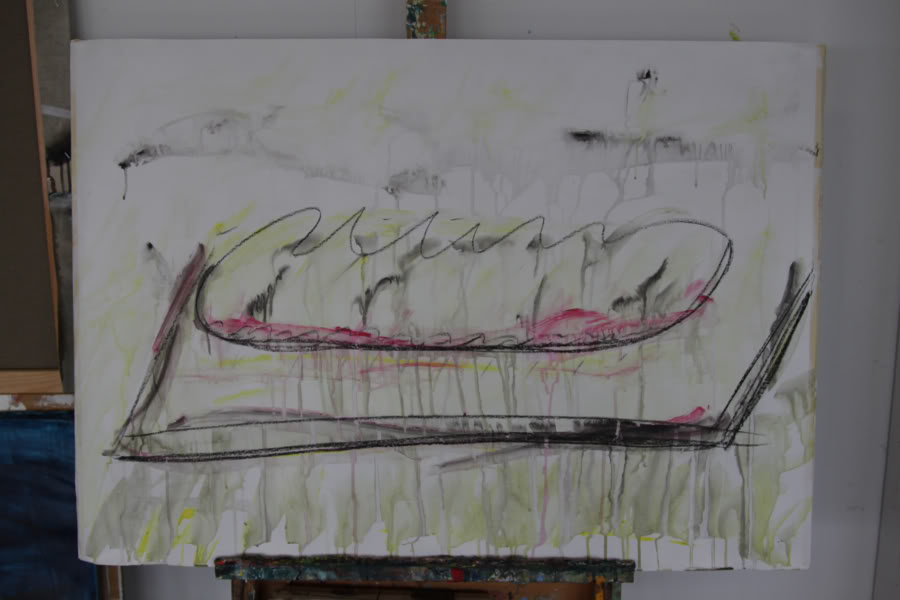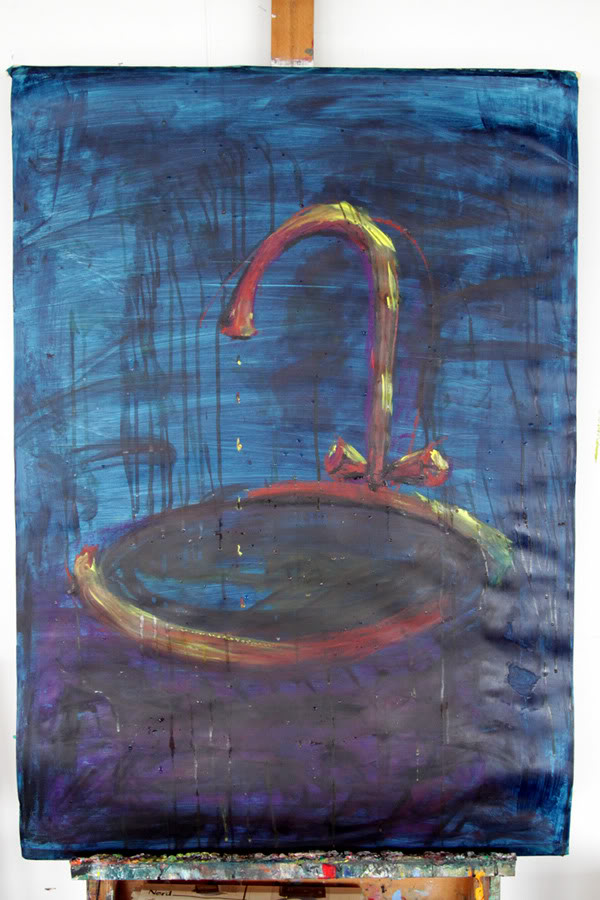 3x15 minutes. 2011.Acrylics and oil crayons on coated paper. Various sizes.
The first was painted to classical piano music: Debussy; Clair de lune, Deux arabesques, Feux d'artifice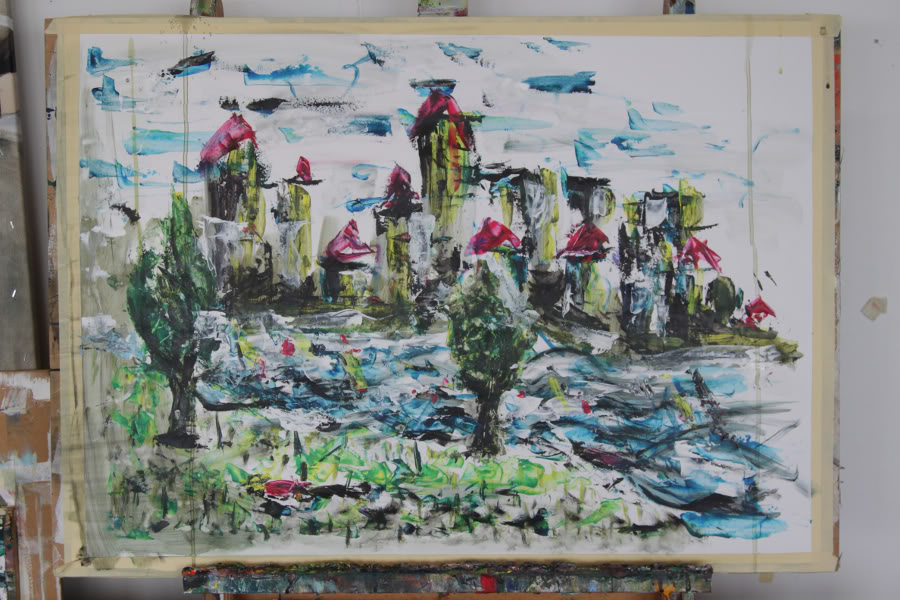 "Piano 15". Acrylics on paper, 78x56 cm. Used paint knife, brush, and sponge. 2011.
The one above is actually a paraphrase over a well-known impressionist work, but unfortunately, at the moment I only recall the painting, not the title or the name of the artist.
(Click the photos to see a larger version.)
The next painting was done to salsa music. The song was "Tengo Sed" ("I Am Thirsty") by Batidos.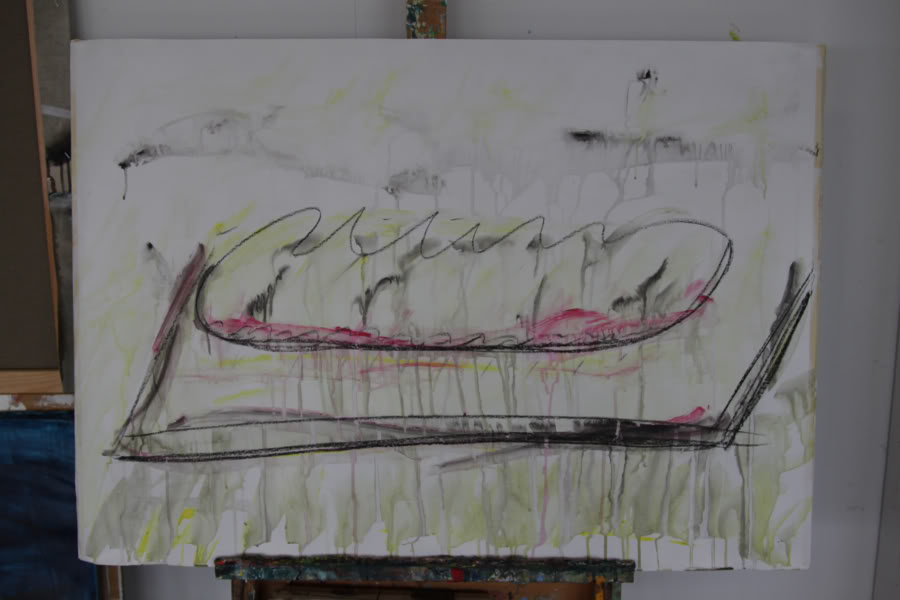 "Salsa 15". Acrylics and oil crayon on white coated paper, 100x70 cm. Sponge and brush. 2011.
The third was painted on paper coated with dark blue acrylics paint. The music was Electronica: ICube playing the song Adore.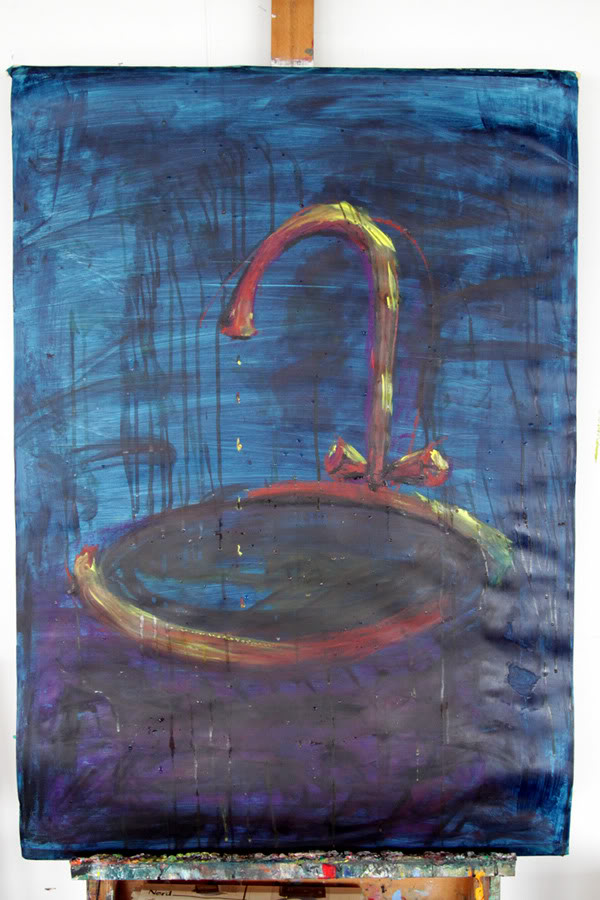 "Electronica 15". Acrylics and oil crayon on blue coated paper, 100x70 cm. Brush and sponge. 2011.
The first was painted on paper with no coating, the second had a white coat, and the third a deep blue coat. Also, the first was a little smaller than the other two. The time to do the coating did not count towards the 15 minutes.
The palette was very simple; the tree primary colours with black and white. For oil crayons, I used black on one painting, and purple on another. The rest is in the mix.
Please comment