Updated 2011.09.17, 2011.09.23, and 2011.10.02: Now 8 photos.
Here is a series of photos of a painting, taken while I'm working on it. After each session I have taken a photo to document the process and to capture ideas for later work.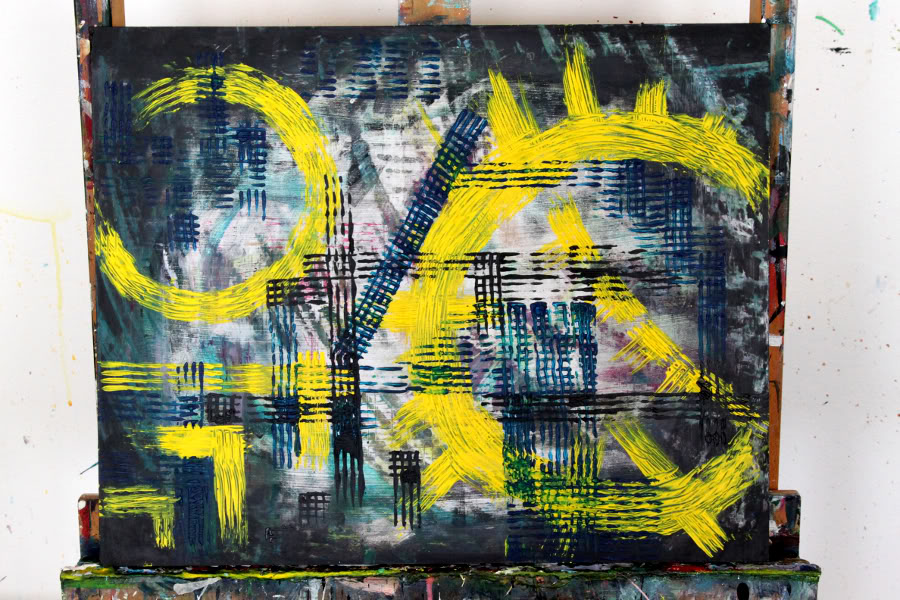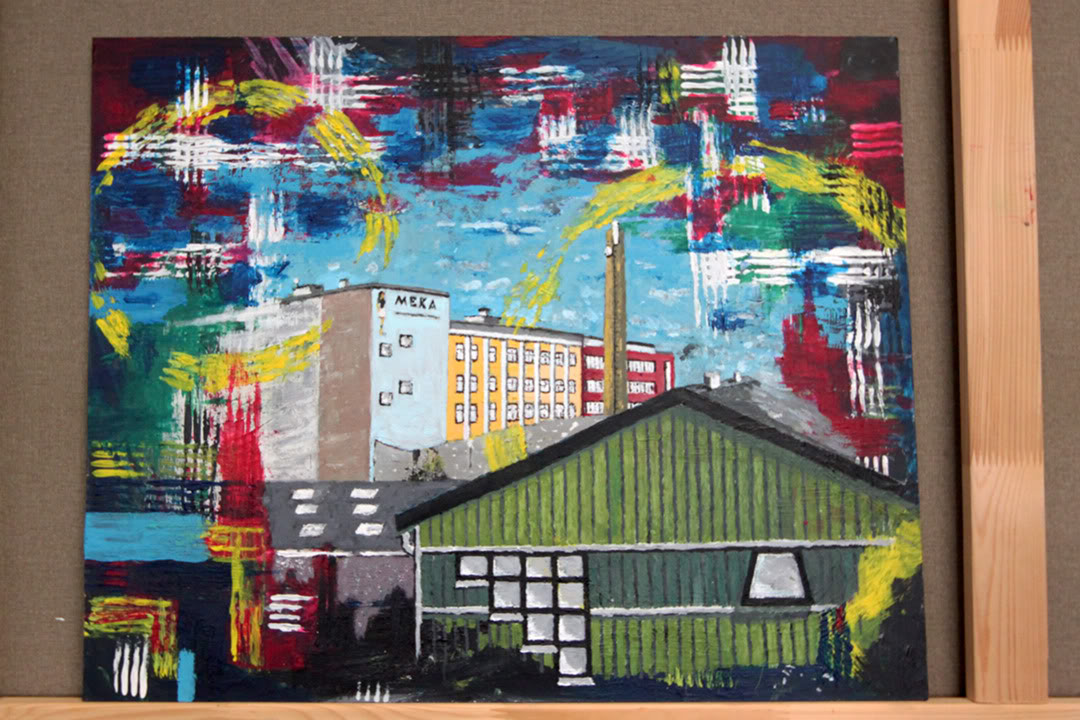 From this... to that. In 26 hours (untitled, wip)
Technical info: Acrylics on masonite, 50x40 cm. Brush, plastic fork, sponge, and pencil. The painting is done entirely freehand, ie. without drawing a sketch first.
A Music Trilogy: Three very different paintings, done in 45 minutes total. Each piece was inspired by a different type of music that played non-stop for 15 minutes while it was painted.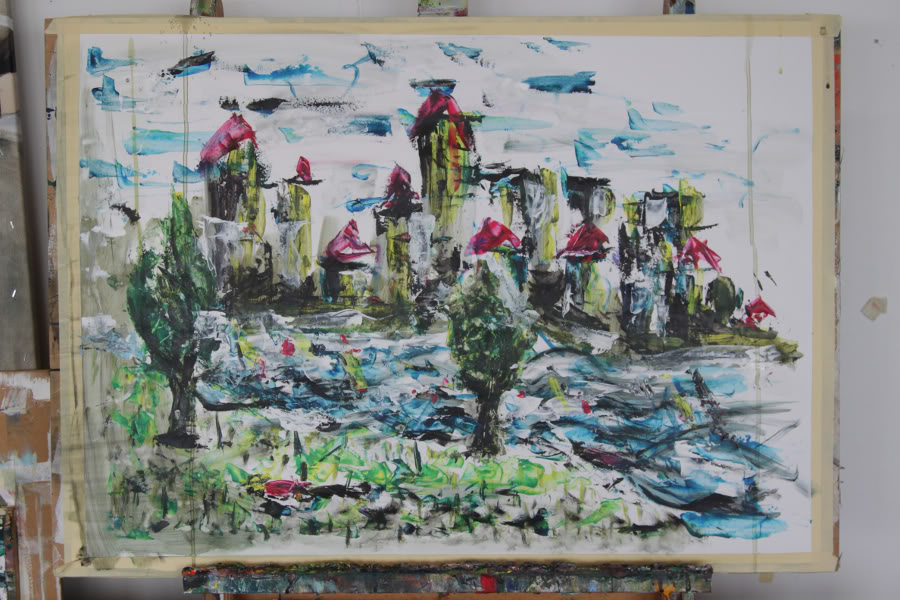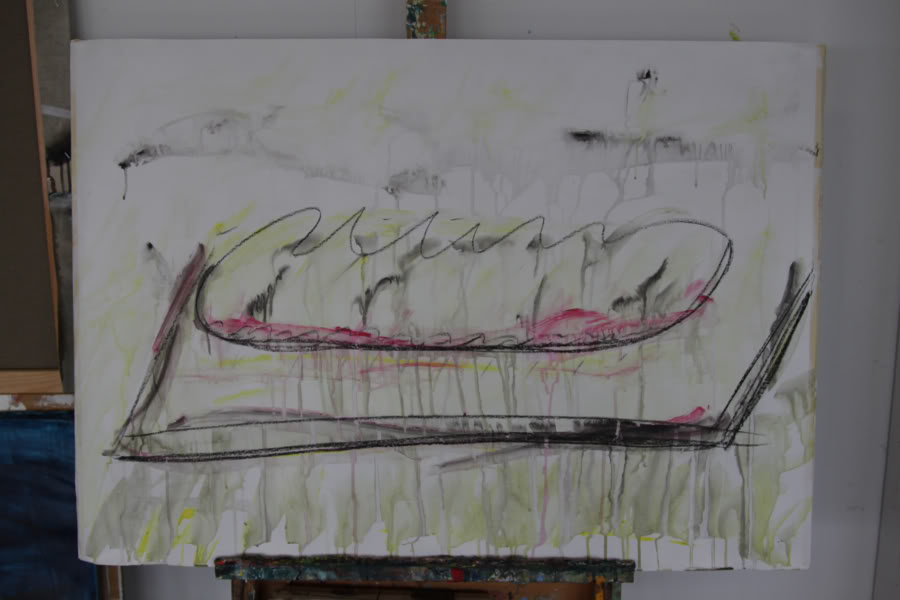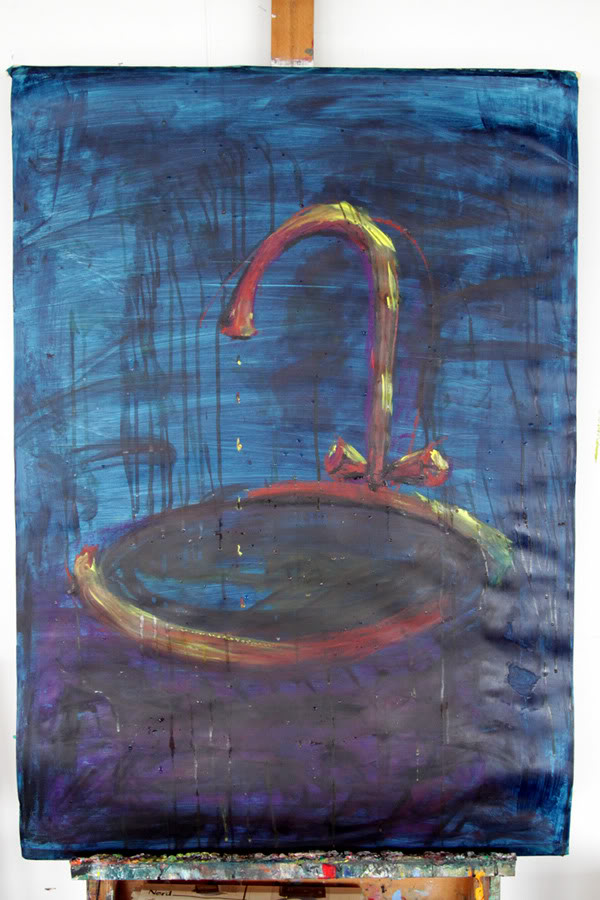 3x15 minutes. 2011.Acrylics and oil crayons on coated paper. Various sizes.
Painting: Theme "Green":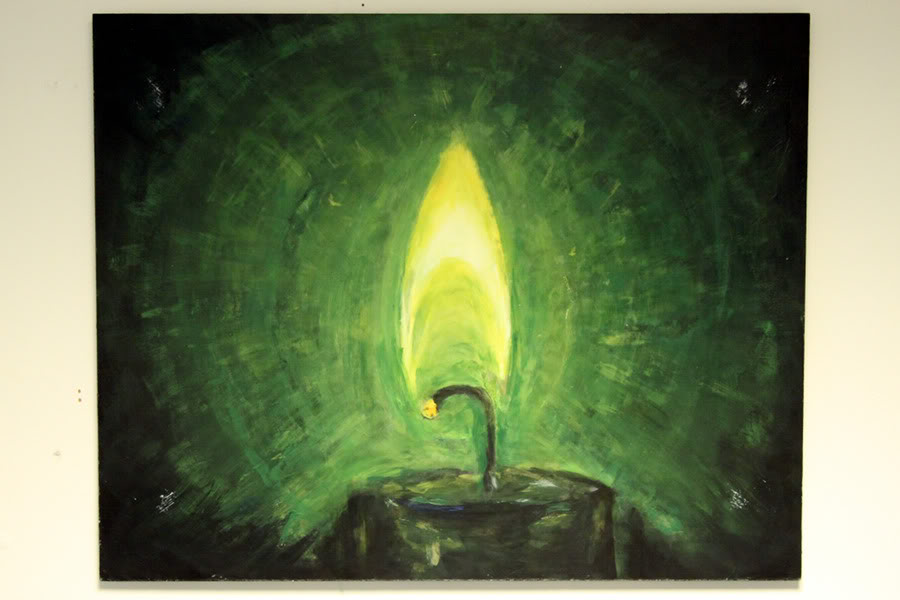 "Green Light". Acrylics on masonite. 75x60 cm. 2011.
Most -- if not all -- of the painting was painted with a sponge.
Mixed media: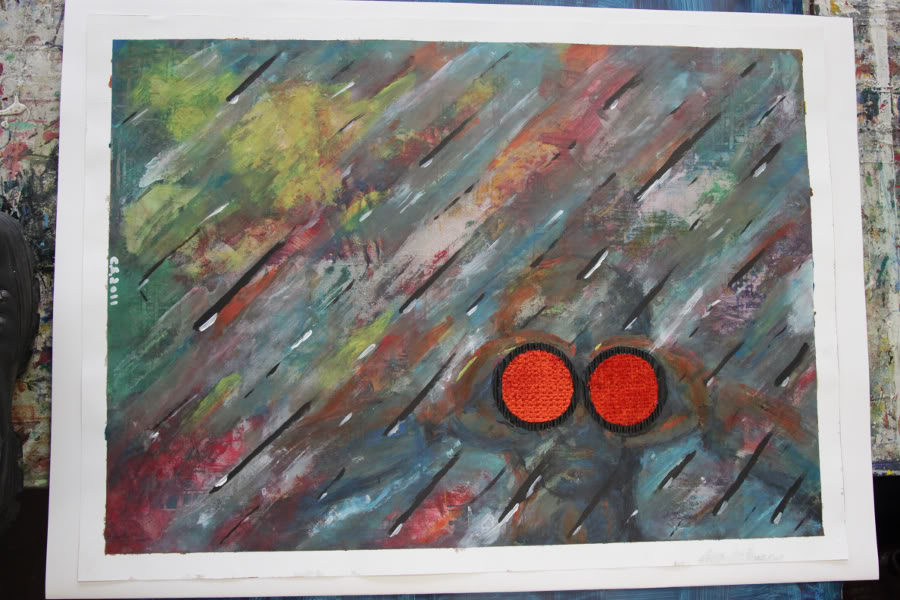 "Orange Outlook". Mixed Media, 2011. 70x50cm.
Materials used: : Acrylics, cardboard, and orange fabric on paper
The challenge for the exhibition "Picassos Venner" was to select one out of three specific Picasso paintings and make a mixed media interpretation of it. Here is my contribution: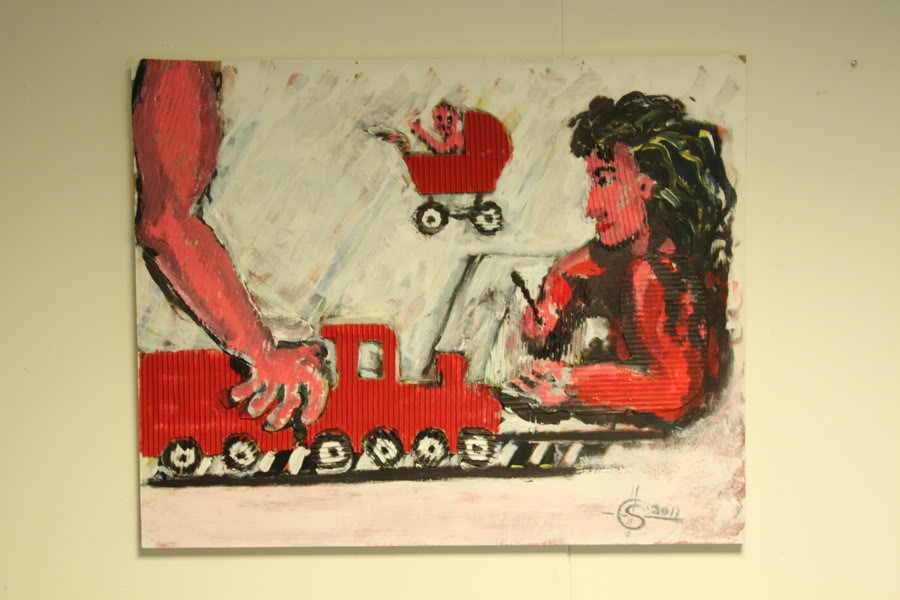 "Monday". Mixed Media, 2011: Acrylics and cardboard on masonite (60x75cm).
Read on...