The Big Swing
Mixed Media: New painting just finished: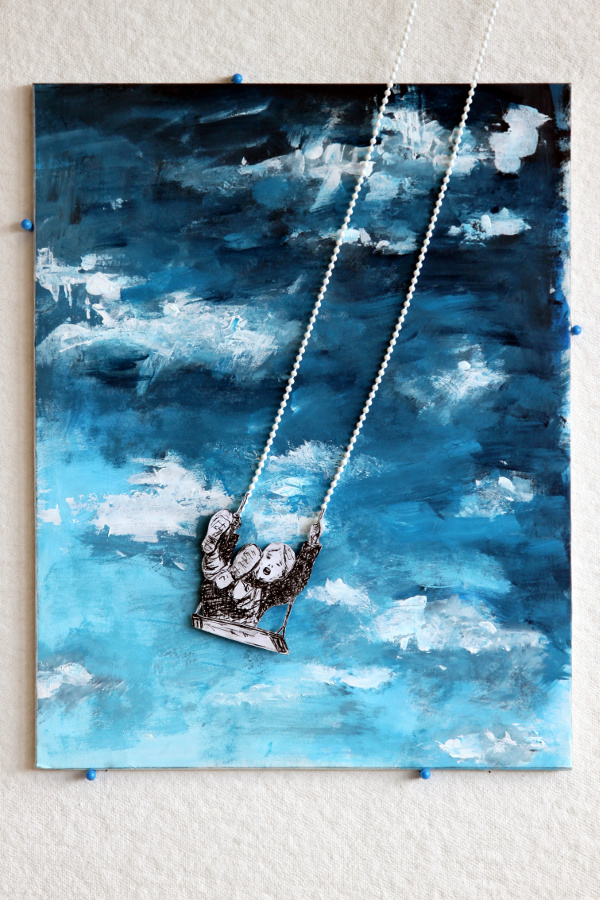 "The Big Swing". Mixed media. 2015. 40x60 cm/variable height.
Read on for story, and the full view...
This started out as a full size sketch for the background of a similar acrylics-on-wood painting (the sky). Here is the full view: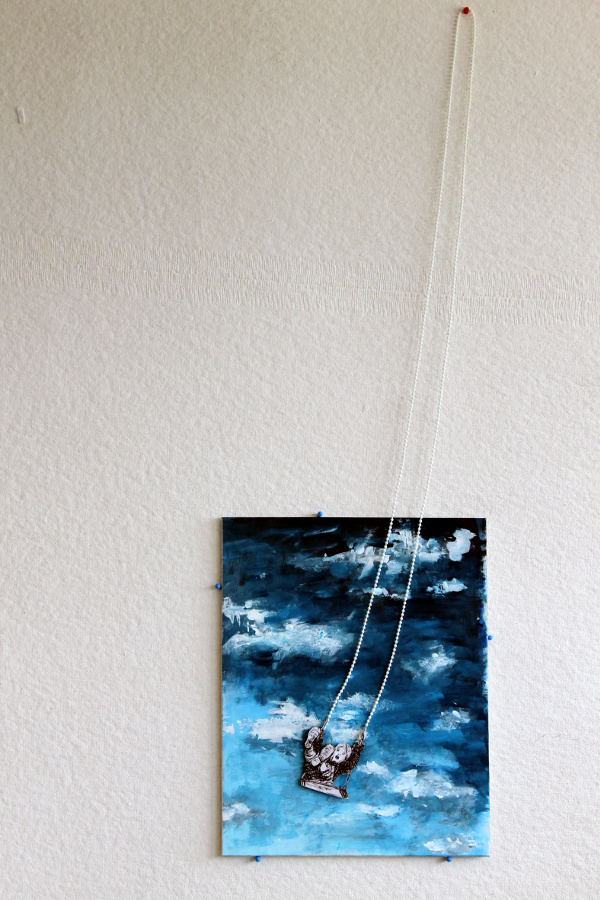 Installation view, maximum height.
It's not obvious, but the character on the swing is me, aged 4-5 years... well, thereabout.
Please comment