Poet portrait
Mixed: Drawing: Portrait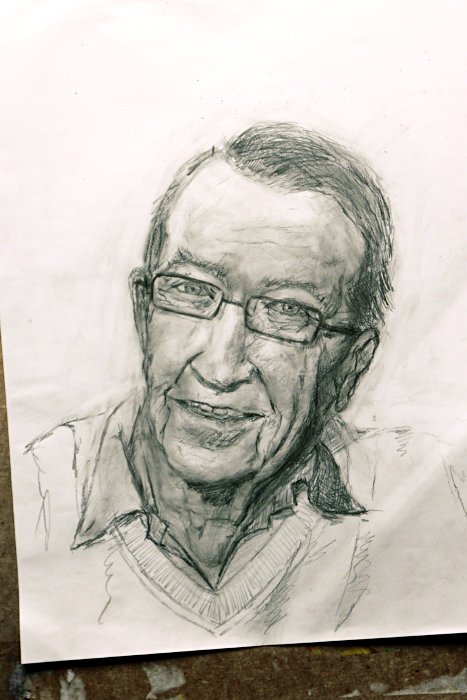 "Benny Andersen"
Pencil on paper. 2018. 29.2x42cm (DIN A3)
Read on for previous state photo ...
This is a portrait of the late Danish poet Benny Andersen (1929-2018), in pencil.
"(...)
Når man tændte lampen
stirrede øjet vildt til alle sider
når man slukkede lampen
blev øjet ved at se."

Benny Andersen: "Træning i ensomhed". Poem from "Chagall & skorpiondans", 1991.
Translation:
When you turned on the lamp
the eye would stare frantically in all directions,
when you turned off the lamp
the eye kept on seeing.
Below, a photo of state one (= portrait about halfway done).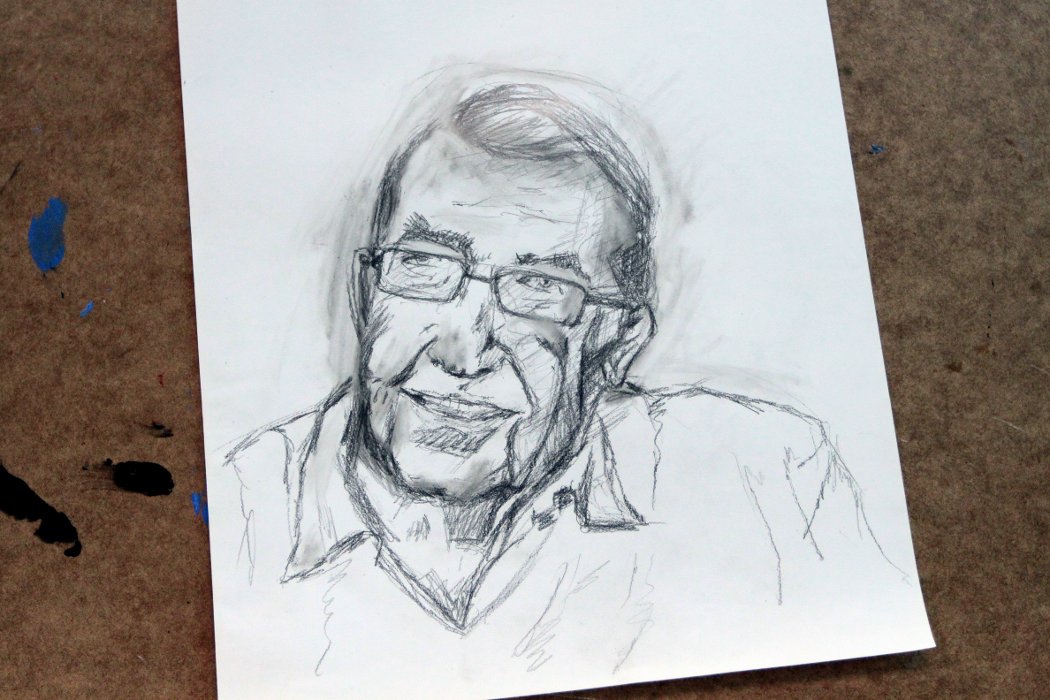 (state 1)
Please comment