Happy 2013
Drawing: I wish You a Happy New Year in 2013 with this little drawing I did last night: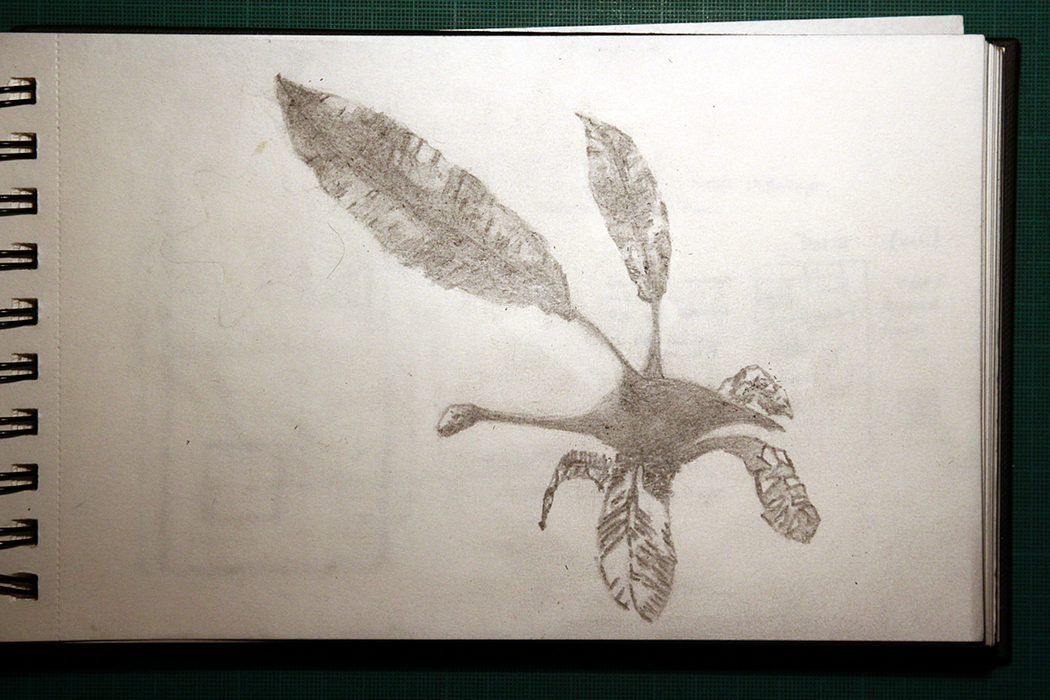 Untitled. 2012. Pencil on paper. 21,5x14 cm.
For details, click image to view in large size.
The creature, whatever it is, was hiding in one of my plants, or so it seemed.
Please comment