Going down
Mixed media / Stencils: Cut-down sunflower.
update 2018-08-18: This building has now been demolished.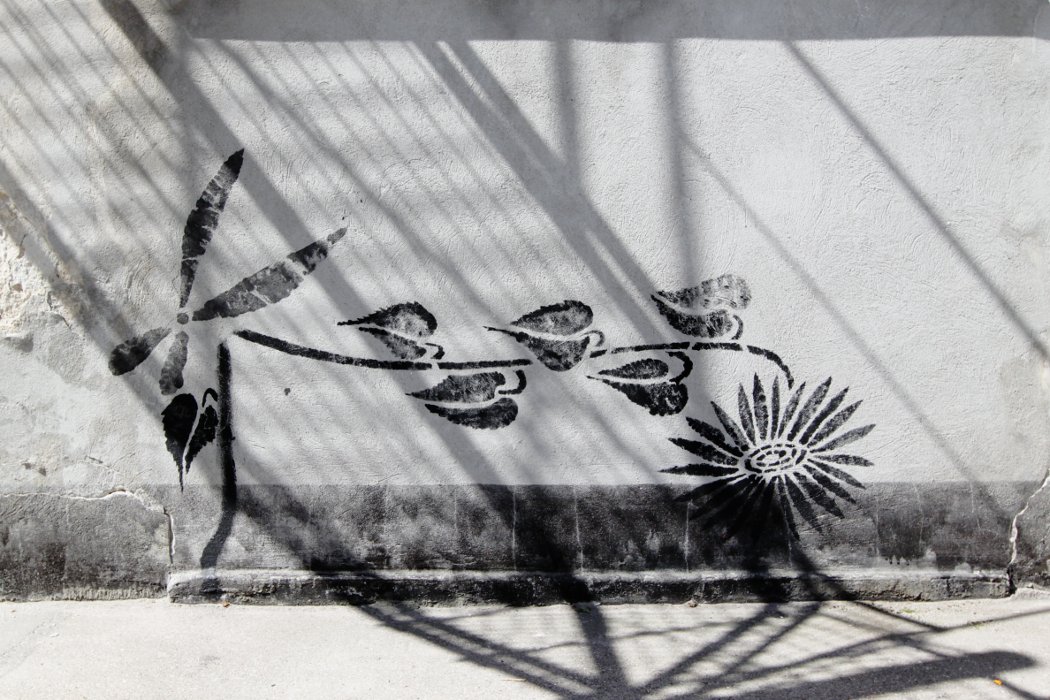 Sunflower and hedge trimmer. Acrylics, stencils. 2018. ~200x100cm
Painted on a building about to be demolished. I'm sorry about the shadows cast on the display, unfortunately I'm not sure there is time to get a better photo.
This was not the intended use for the sunflower stencil. It was an improvised piece inspired by the news that this building was to be demolished shortly.
Please comment