Fat old sun
Mixed Media: Assemblage / "ready made" / objets trouvés (wip):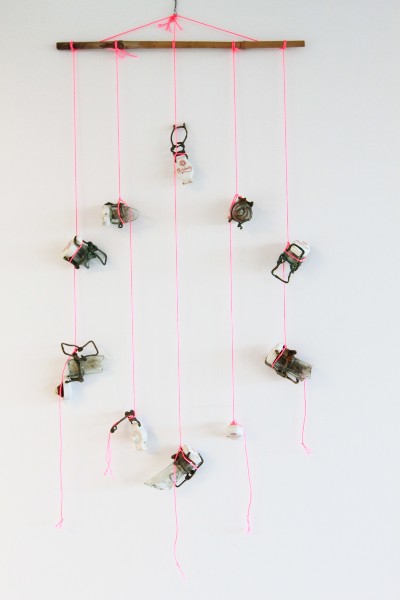 "Sun" (WIP). Excavated Carlsberg "swastika" porcelain bottle caps with attached remains of bottles and soil, found using metal detector. Plus masonry string and bamboo stick. 2017. Variable size (~30x80).
See detail photo below.
This is intended to hang freely in the air. For the photo it has been mounted against a wall in order to get an uniform background.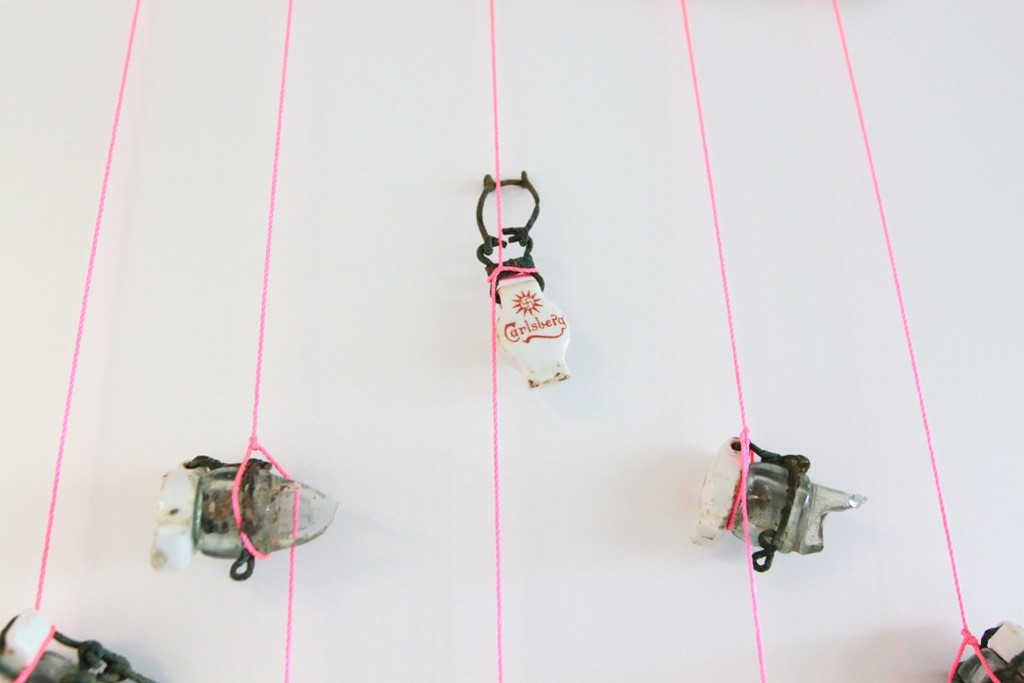 Detail of above. Click to see it in bigger size.
This is work-in-progress. The finished work will be very similar to this, only minor adjustments are needed.
Please comment