Defunct self
Mixed media (Drawing): Self portrait in a defunct state: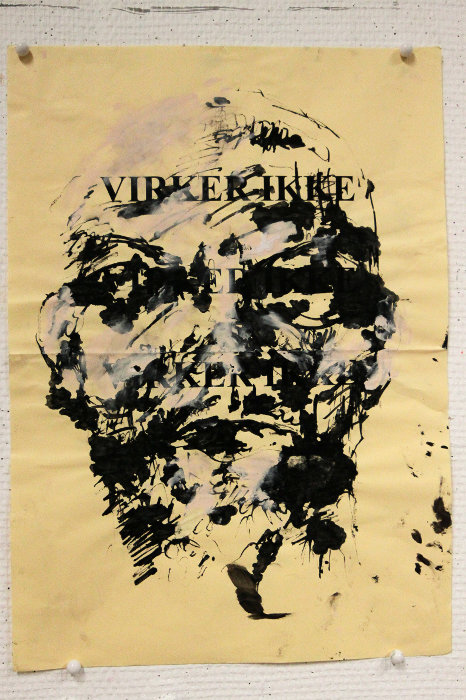 "Out of Order". Ink and Acrylics on photocopy on coloured paper. 2017. Size A3.
This was drawn from memory. I did not use mirror or photo.
The text on the photocopy reads "VIRKER IKKE", which is Danish for "OUT OF ORDER" / "DEFUNCT". The text is repeated three times, only the top text is clearly legible.
Please comment