Cardboard binder
Mixed media / Crafts: A binder made from a cardboard box.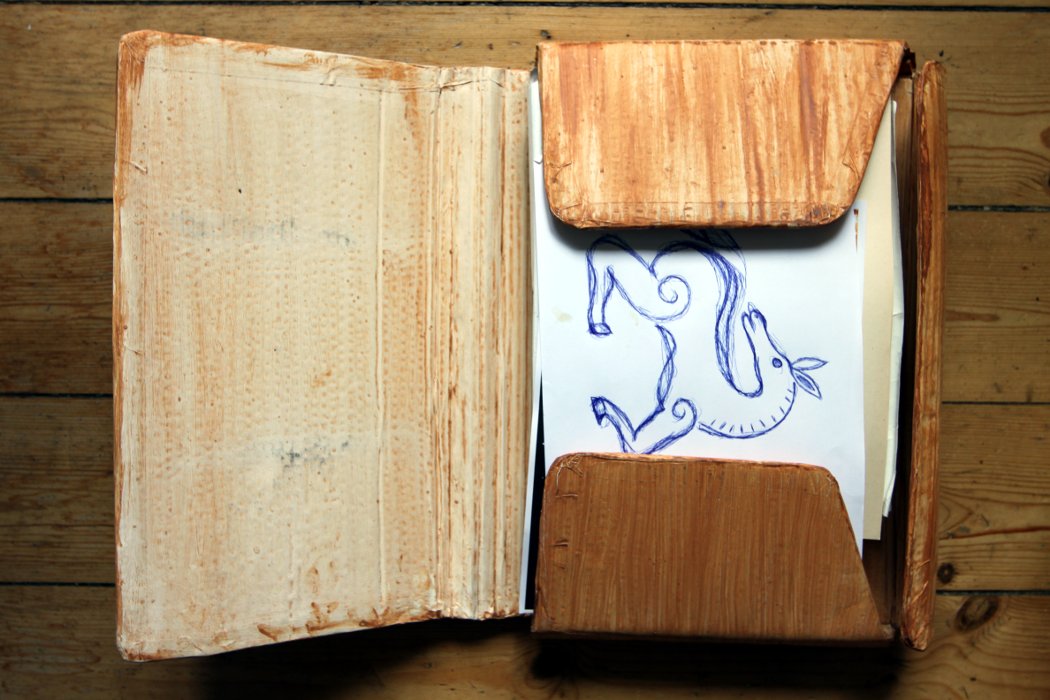 Cardboard binder. Cardboard, acrylics. 2018. 40x28x6 cm
Read on for photos of the outside decoration.
Colours on the photos below are too pale. The binder has a dark, brown-ish colour like on the photo above.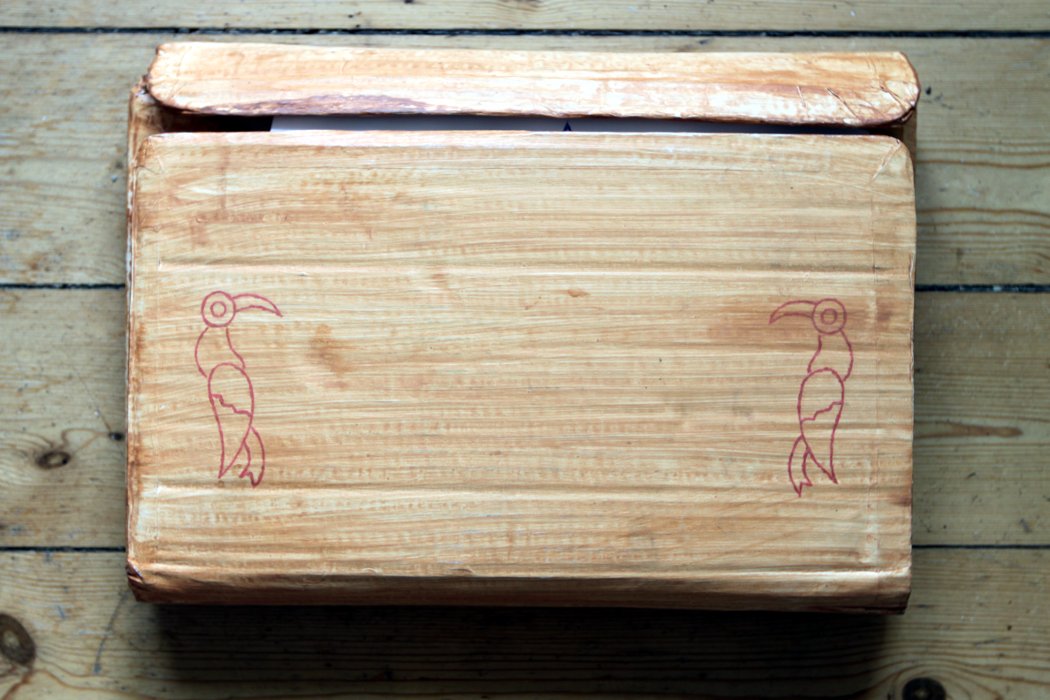 front
The ravens above are from an achaeological find (a sword hilt, I think) from Denmark, around 1,000 CE.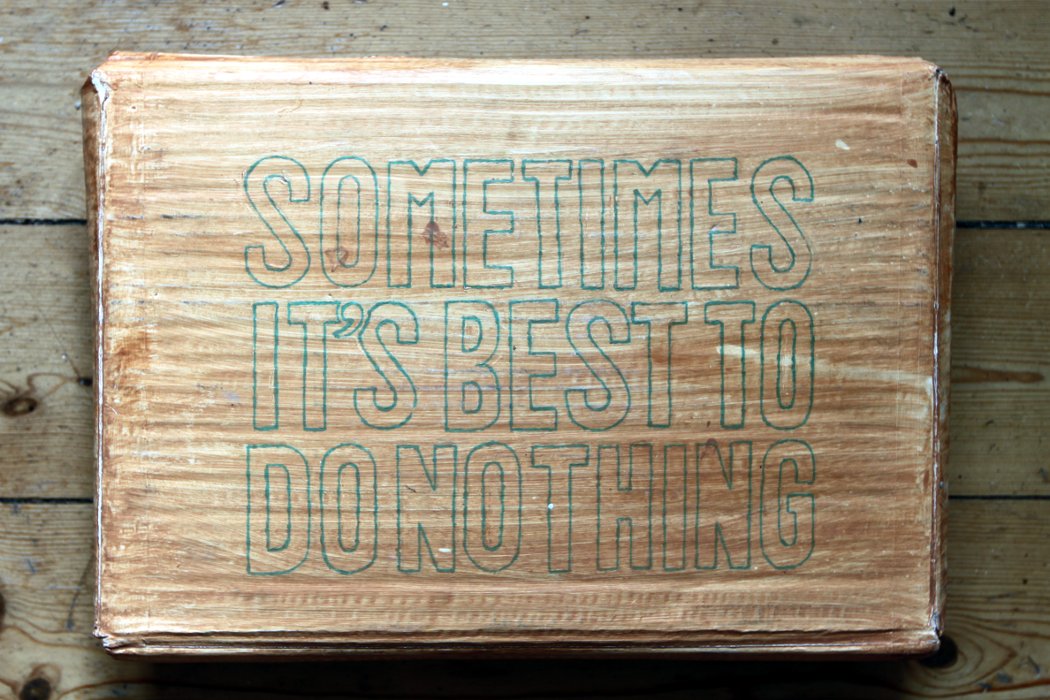 back
Please comment