Tibetan mantra
Graphics (Relief, Linoleum): A tibetan mantra (paraphrase). Tibetans please bear with me: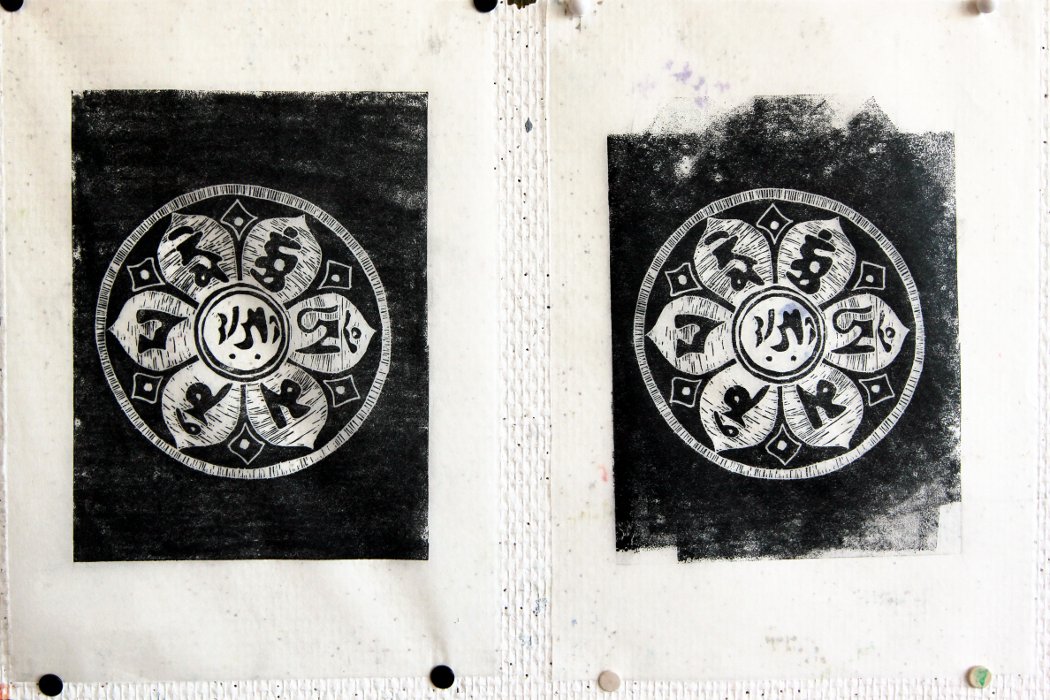 Untitled (paraphrase). Linoleum. 2018. ~ DIN A5 size
Read on for close-up and ghost print
This mantra was found on a hand-made Tibetan calendar I got as a gift a few years back. The whole calendar was made from hand-coloured prints. I have to admit that unfortunately I do not read Tibetan letters, so I can't tell which mantra it is. This fact made me postpone the creation of this print for a few years, in fact I almost gave up making it.
However, it turned out that the shapes and the overall aestetics were interesting enough to merit a paraphrase in spite of my ignorance. I do not hope that I have made errors, if so I am sorry. I do not know people fluent in Tibetan letters, so I had to try my best.
Please don't see this as "cultural appropriation" - I have no such intent. This is an act of learning, not one of appropriation.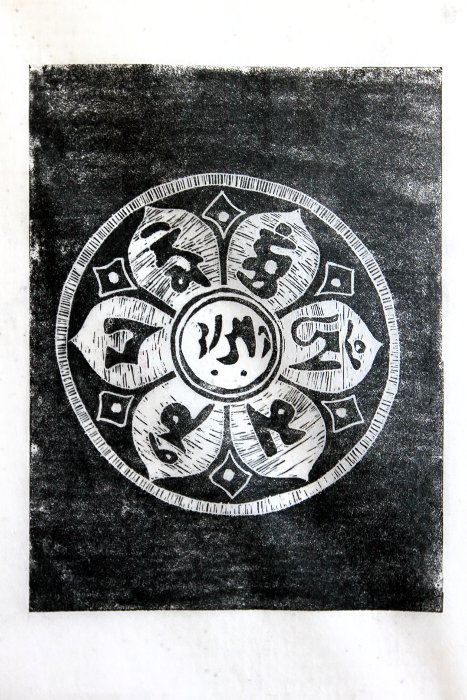 close up of leftmost print from photo above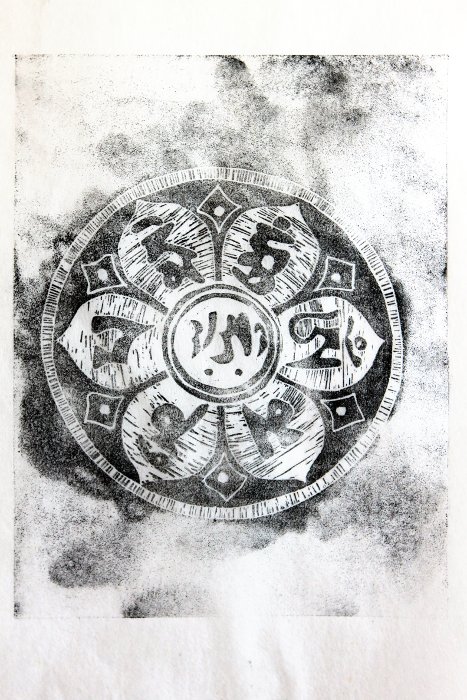 ghost print
If you know which mantra this is, and/or if you can transscribe it to latin letters, please leave a comment below.
Please comment