Star Tile lino prints on paper binders
A little something from the "crafts" department: Paper binders decorated with different hand printed star tile patterns (Click to see large size photos):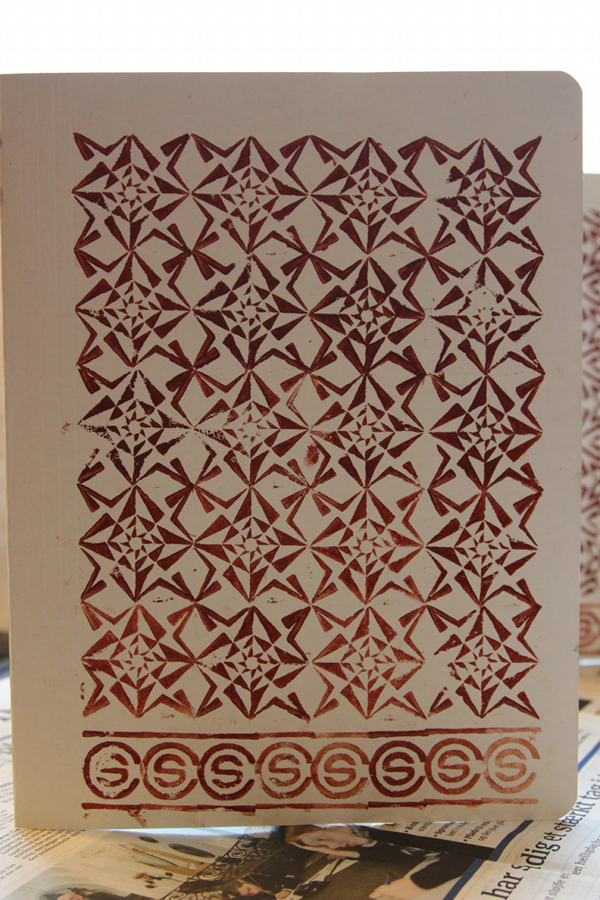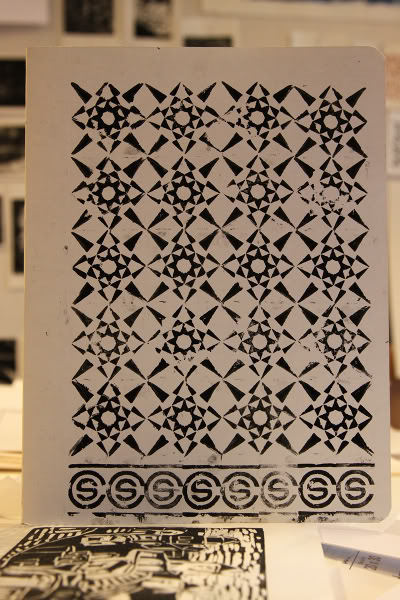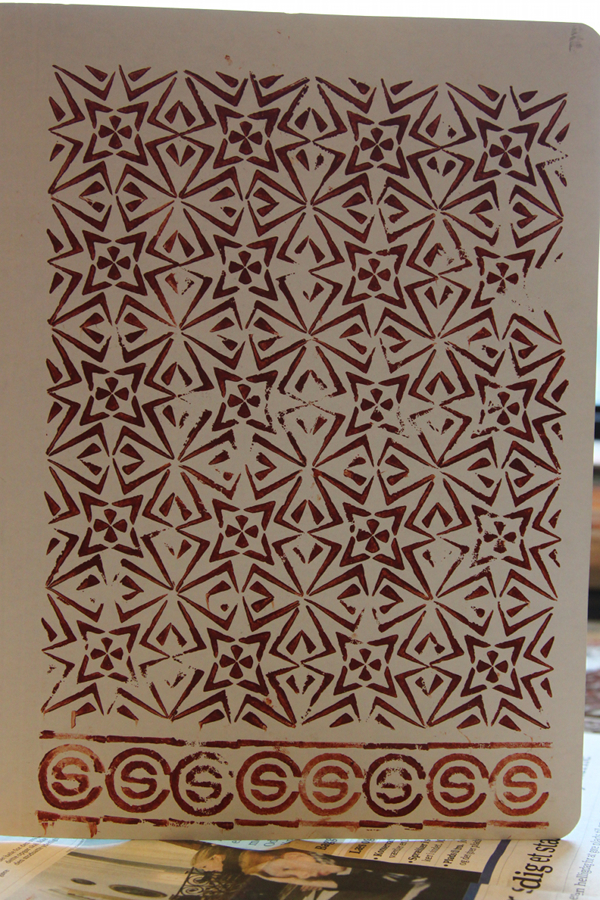 Paper binders with linoleum prints. 2012. Size A4.
Each binder has 28 separate linoleum prints on it, even though it may look like one big print.
The binders are for personal use, so I allowed a little variation in print quality. They may need some kind of coating or varnish before I put them to use, I will decide on that later. Here is an extra two-by-two print of one of the star patterns: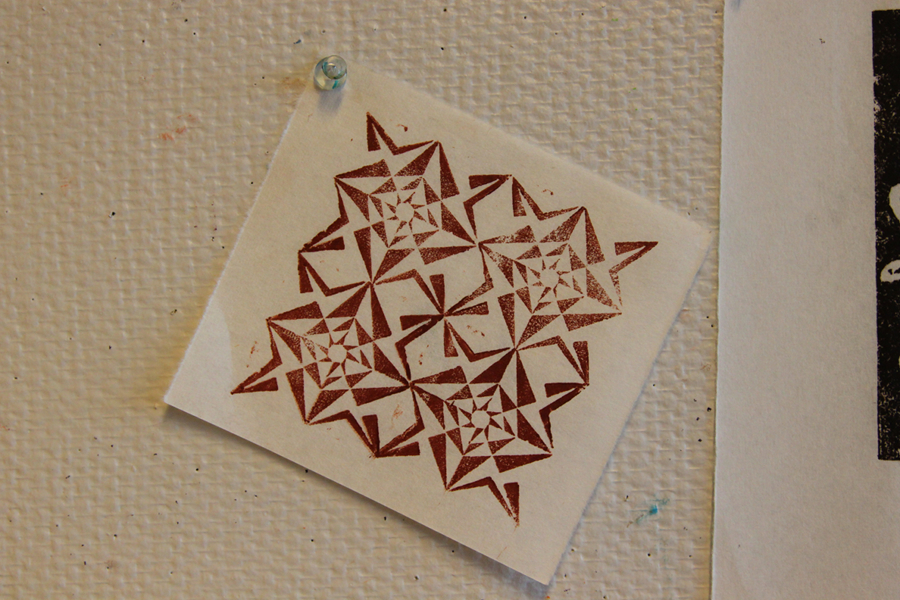 "Star tile #3". 2012. Linoleum, 4 x 5x5cm.
I still have a couple of ideas I want to try out with these, so an update may follow.
Please comment