Patterns, Diptych
Graphics: New linoleum pattern work: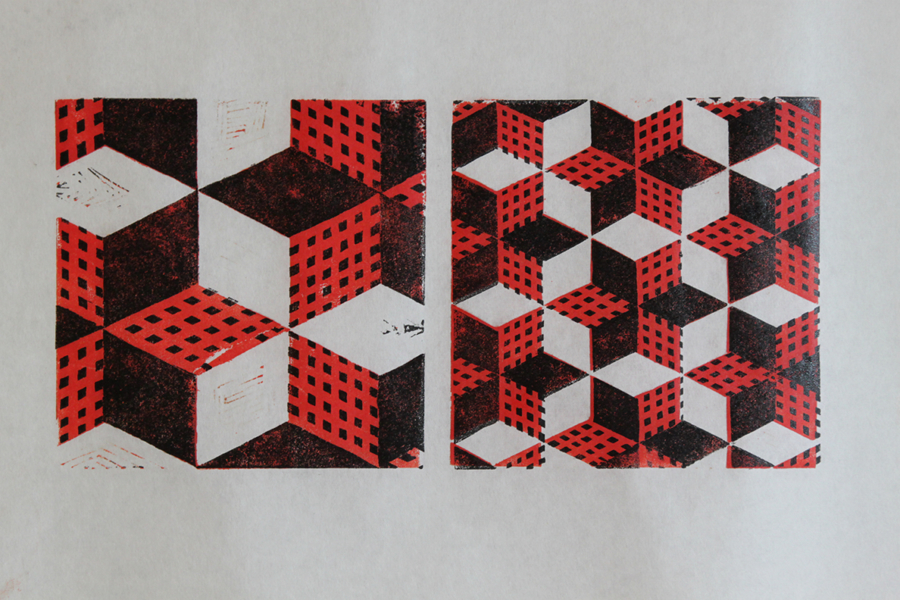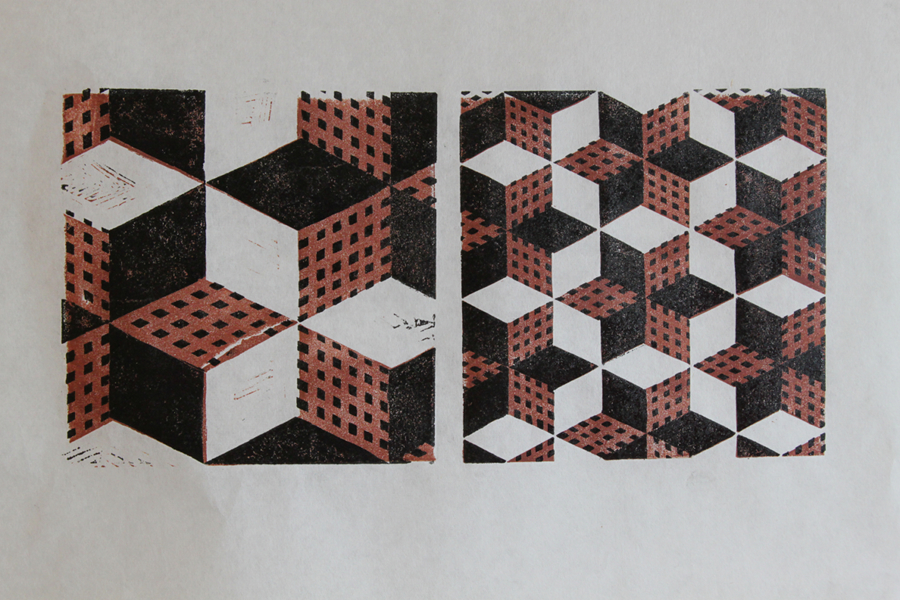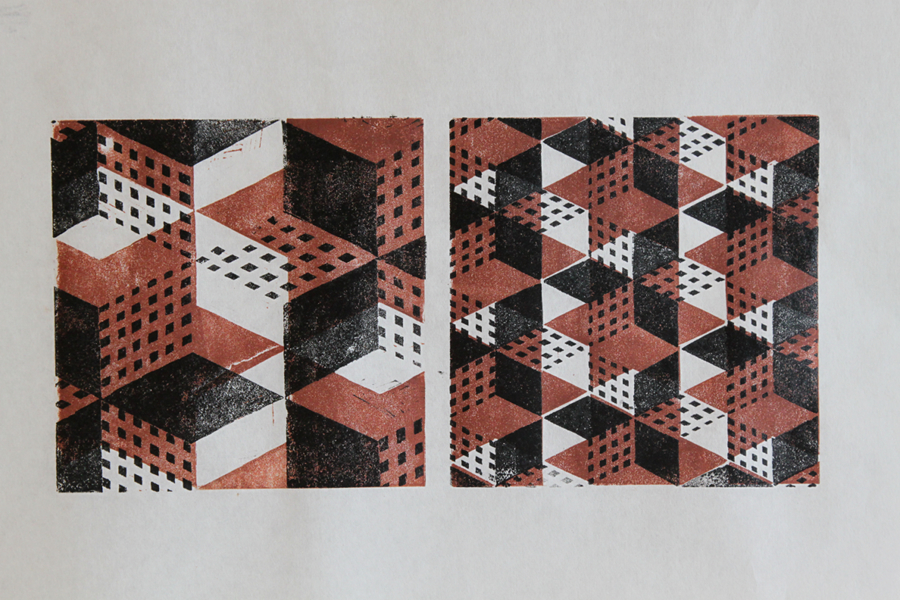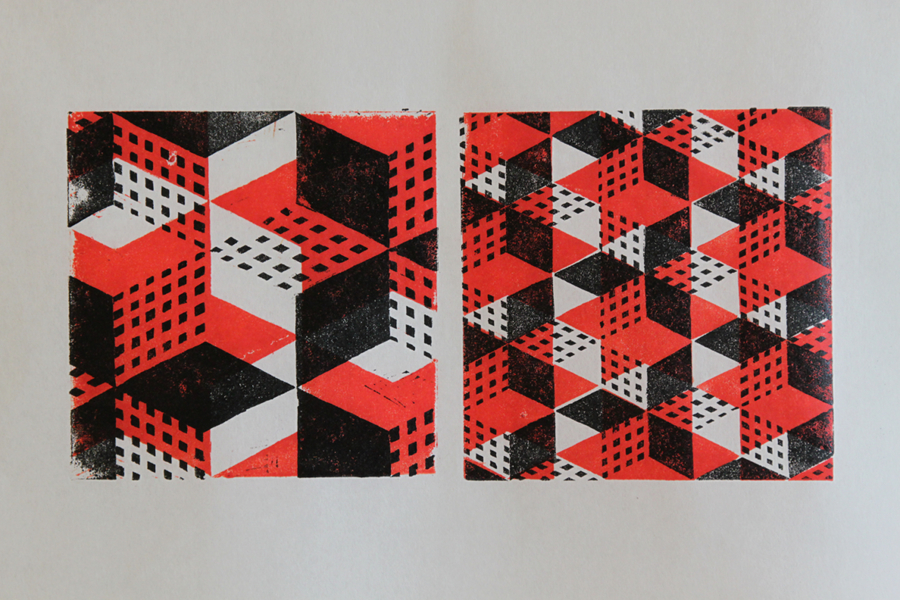 (2x) "Pattern Diptych, Untitled". 2013. Linoleum. 4x 15x15cm.
Click small images to see large size
I think these patterns are traditional Japanese. But I'm not 100% sure, so ...if you know, please tell :)
A total of 6 prints were made, half of those printed upside-down in the second round, so three "right" prints exists - two brown, one red. Because of the reduction-technique used, these prints can never be recreated.
Please comment