Nine stars
Graphics (Linoleum): A combined view of the 9 "Star Tiles" made sofar: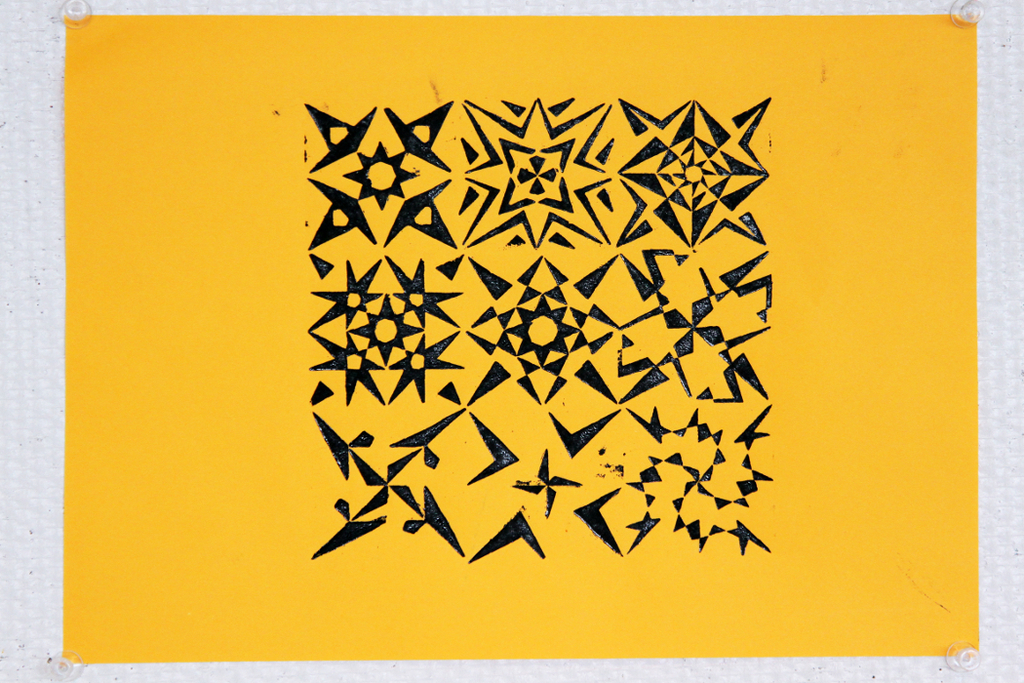 Star tiles #1-9. Linoleum cut. 2012-15. (9x)5x5 cm.
I wanted a single print with all nine Star Tiles on, so here it is.
Each Star tile comes from a 5x5 linoleum block. All tiles are crafted using the same basic grid lines so that they may be combined at will.
Top row: Tile 1, 2, 3
Middle: Tile 4, 5, 6
Bottom: Tile 7, 8, 9
Tile #8 moved while in print, otherwise the print is fine.
Please comment