Babylon reconstructed
Graphics, relief/linoleum: This pattern is older than 4,000 years: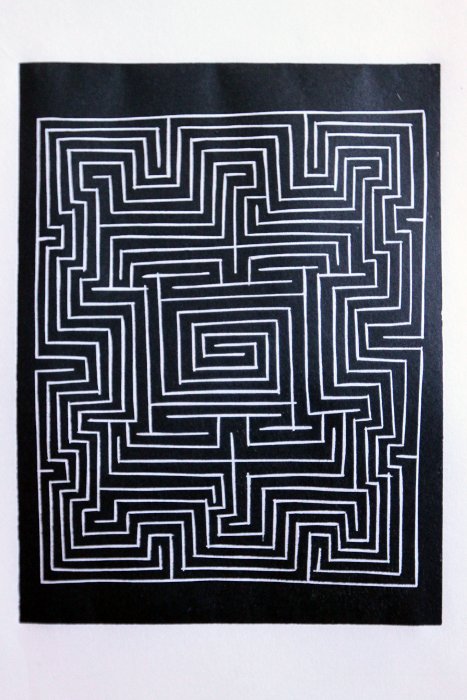 (Reconstruction of MS 3194: The world's oldest dateable labyrinth illustration).
Linoleum. 2018. 14,8x21,0 cm (DIN A5 size)
For some, this is so much more than a labyrinth, maze, or toy. Read on for information, and a photo of the original ...
This pattern is from a clay tablet found in what was once Babylon or Babylonia (now: Iraq). The clay tablet is now Item MS 3194 in the Schøyen Collection. It is considered to be the oldest known dateable labyrinth illustration.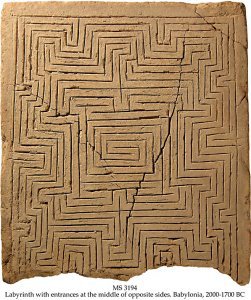 MS 3194. Babylonia, 2000-1700 BCE. 11,7x10,3x2,0 cm (around DIN A6 size)
My work is a reconstruction of the pattern as the original tablet is damaged. However, my version is double the size of the original.
Related post (Land Art)... oh, and this.
Please comment