Graphics: Patterns and cats: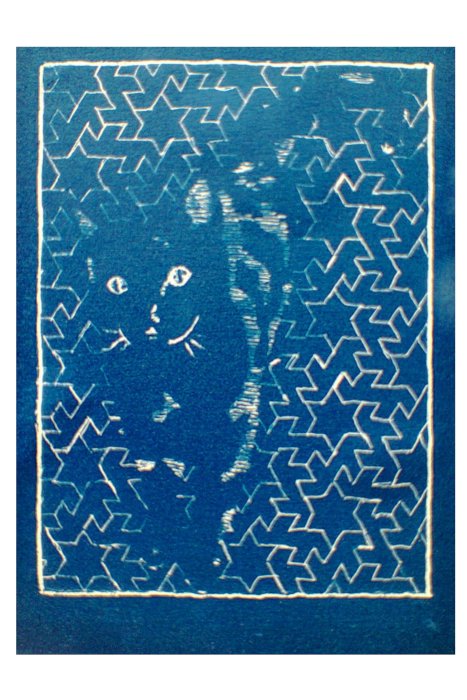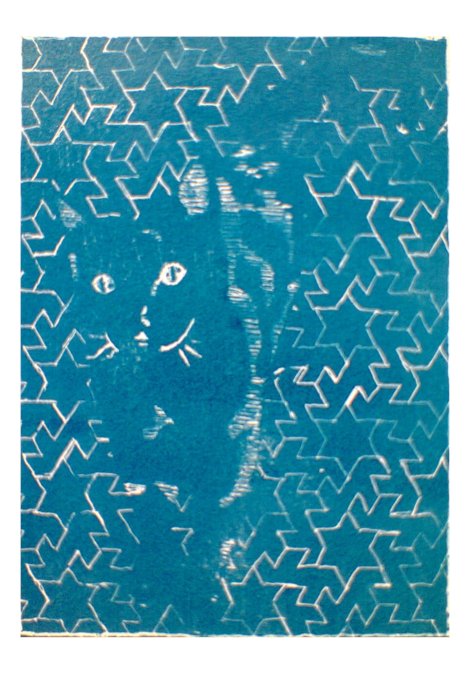 Two different prints using the same two components. Cyanotype on watercolour paper. 2021. 2x ~A5 size
Read on for description and process photos of the "negatives"...
Graphics: Patterns: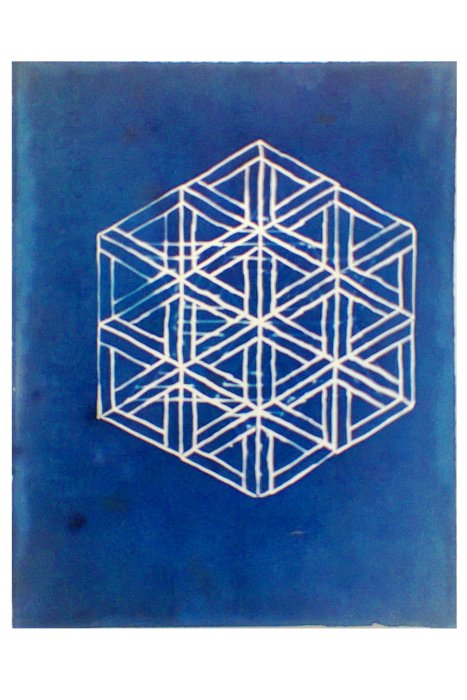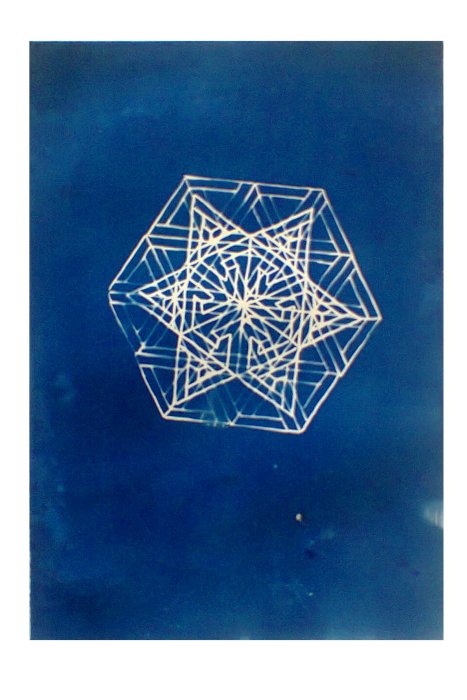 Two untitled prints of the same two patterns, overlaid. Cyanotype on watercolour paper. 2021. Left: around A5 size. Right: around A4 size
For these two prints I combined the exact same two patterns, but switched their order. Read on and see photos below...
Graphics: Patterns: Technique test / experiments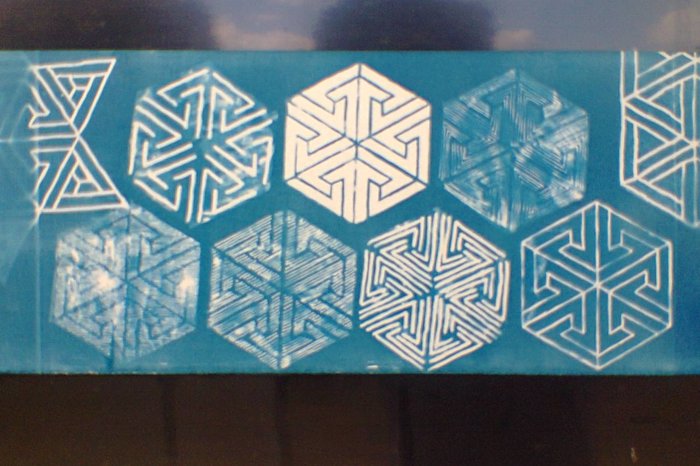 Untitled Blueprint Patterns. Cyanotype on watercolur paper. 2021. Odd size slightly larger than DIN A5. Cell phone photo
Test of Cyanotype, aka. Blueprint
Graphics / relief / linoleum / pattern: A reconstruction of a 788 years old pattern.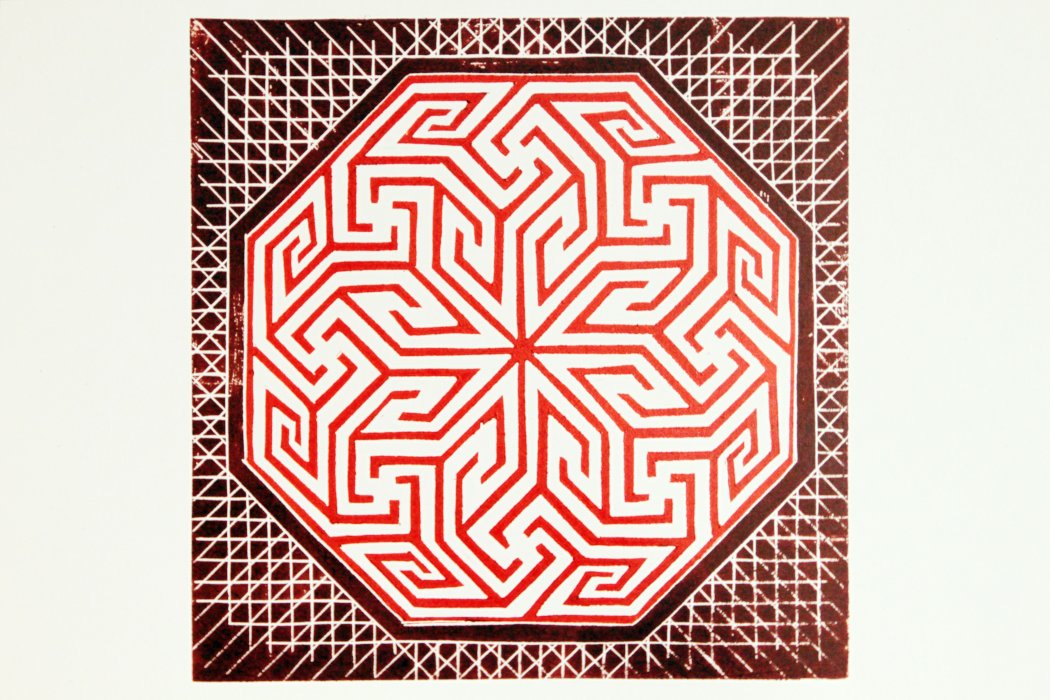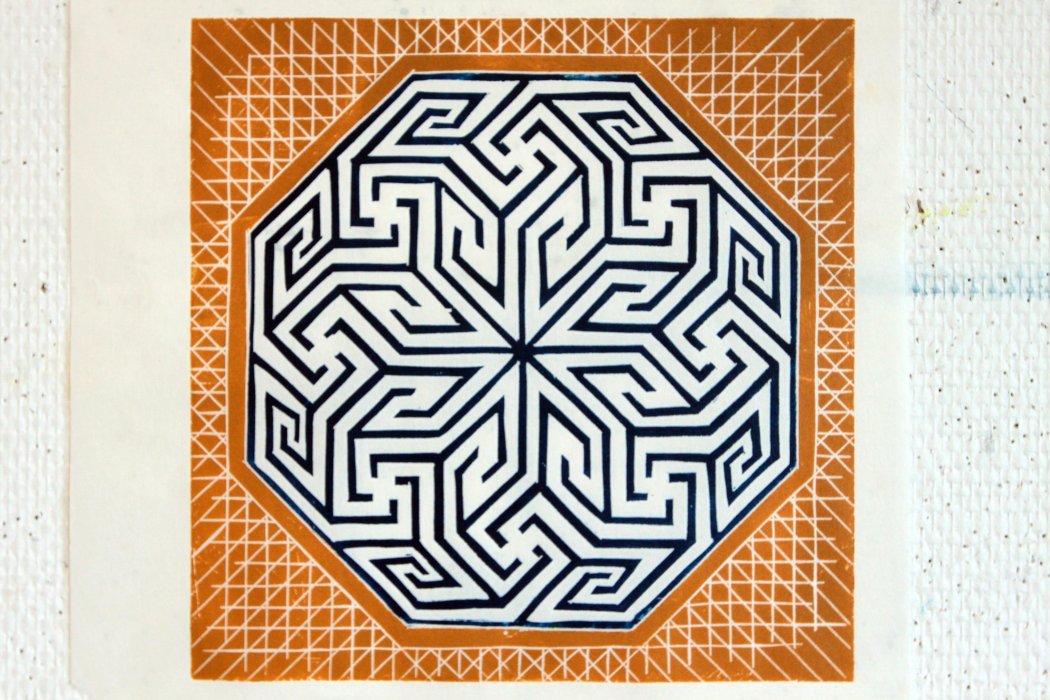 Pattern from an archaeological find in Mesopotamia (currently Mosul, Iraq). Original dated ~1232 CE
Linoleum, puzzle technique. 2019-2020. 18x18cm
(two differently coloured prints)
Read on for info and process photos
Graphichs / Relief (Linoleum): Pattern.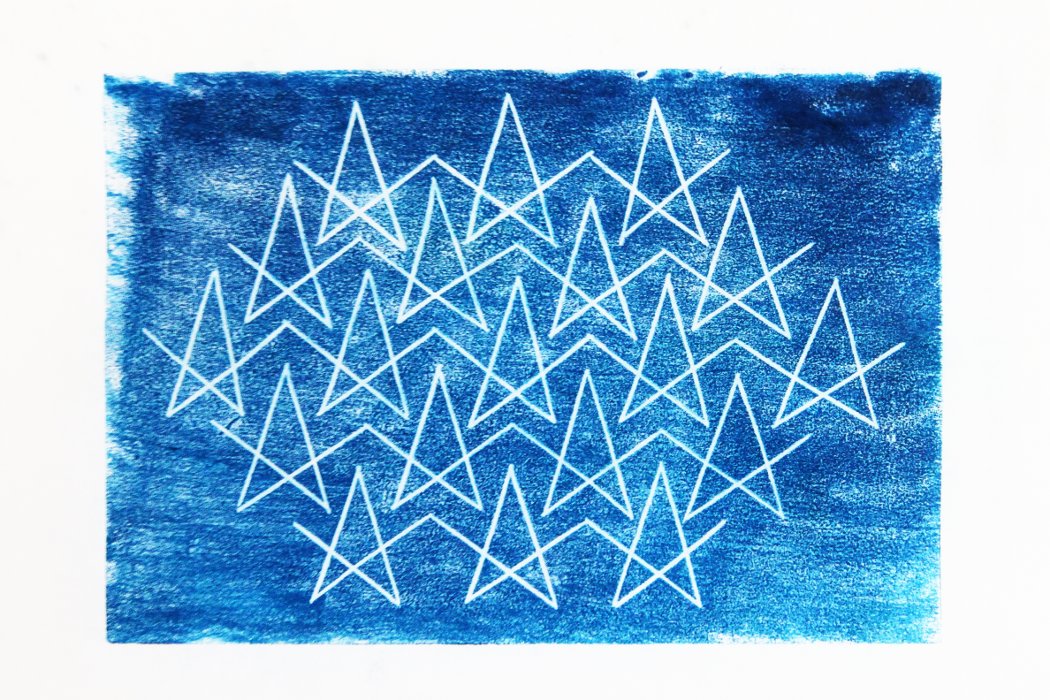 Untitled (pattern). Linoleum. 2019. 138x94 mm