Graphics / relief / linoleum / pattern: A reconstruction of a 788 years old pattern.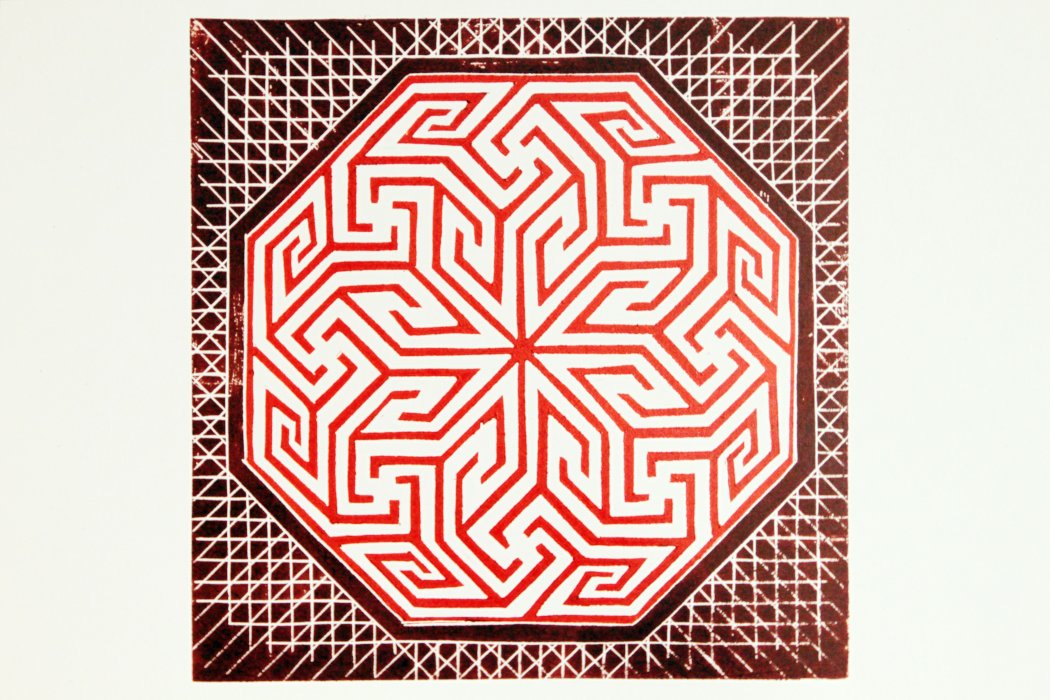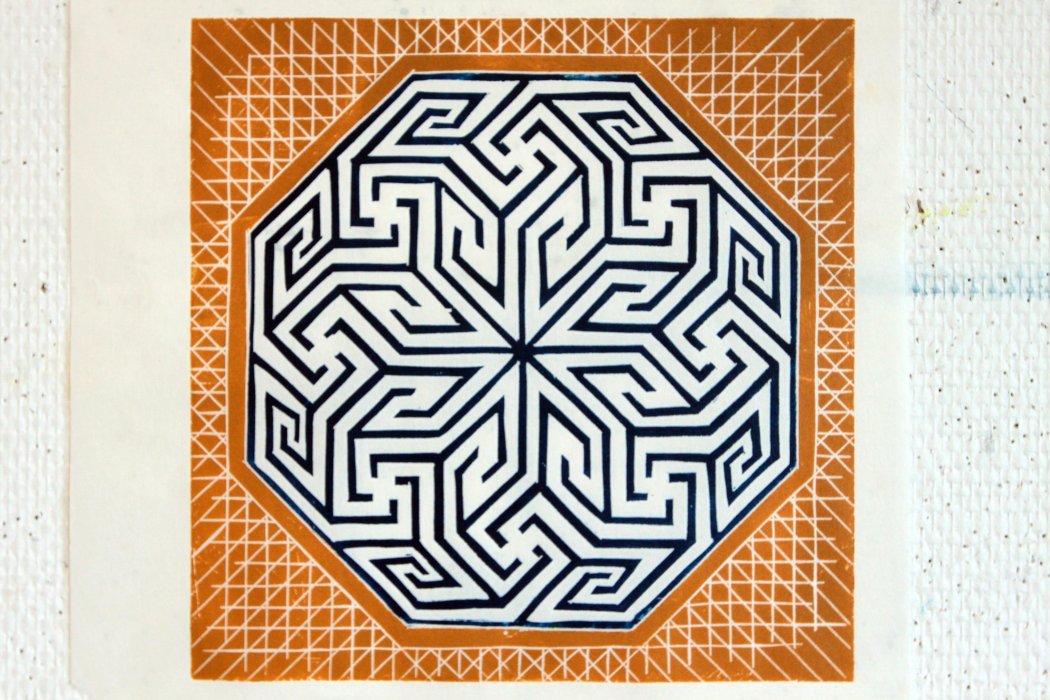 Pattern from an archaeological find in Mesopotamia (currently Mosul, Iraq). Original dated ~1232 CE
Linoleum, puzzle technique. 2019-2020. 18x18cm
(two differently coloured prints)
Read on for info and process photos
Graphichs / Relief (Linoleum): Pattern.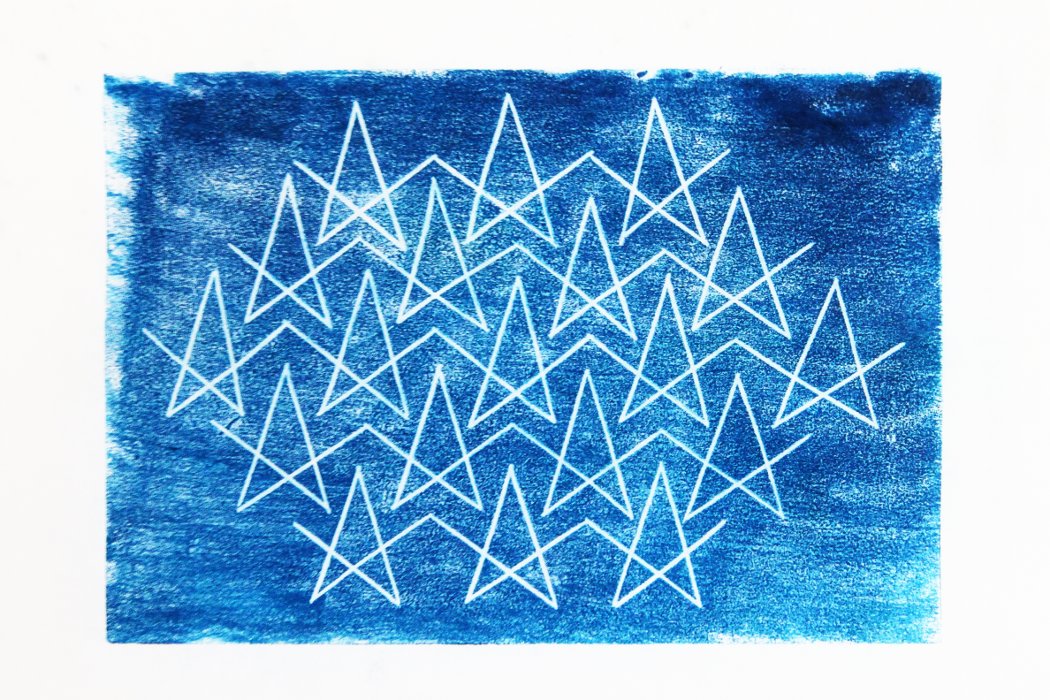 Untitled (pattern). Linoleum. 2019. 138x94 mm
Graphics, relief/linoleum: This pattern is older than 4,000 years: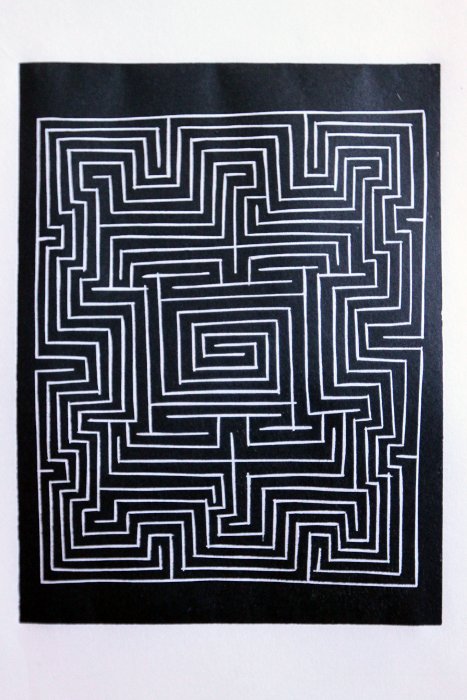 (Reconstruction of MS 3194: The world's oldest dateable labyrinth illustration).
Linoleum. 2018. 14,8x21,0 cm (DIN A5 size)
For some, this is so much more than a labyrinth, maze, or toy. Read on for information, and a photo of the original ...
Graphics: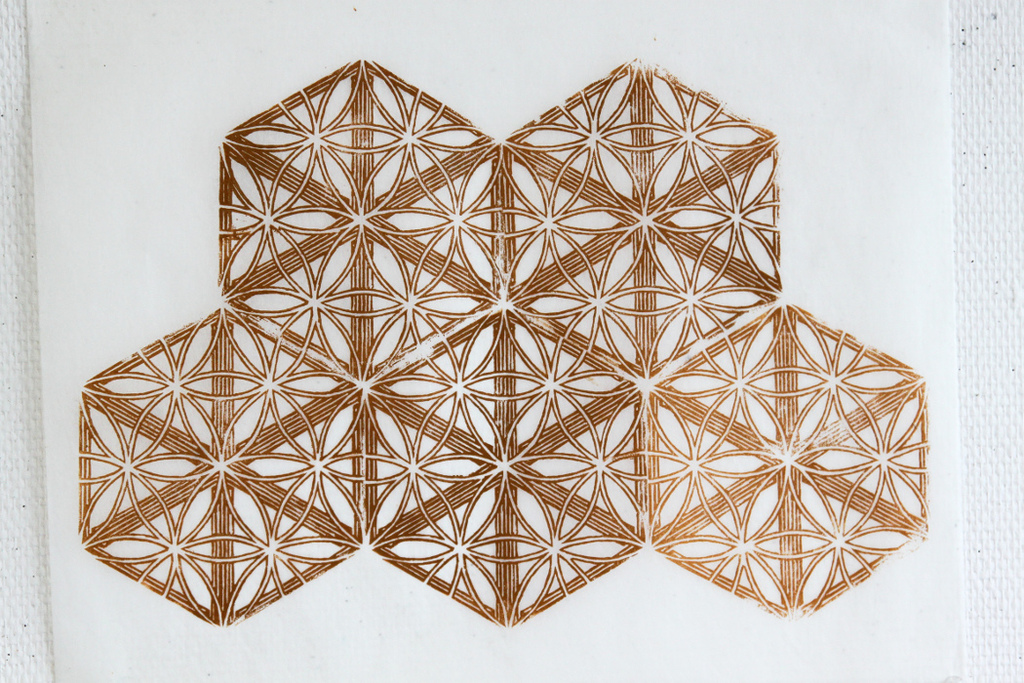 Untitled (five prints). Linoleum. 2016. 50x30cm
Read on ...
Graphics (Linoleum): A combined view of the 9 "Star Tiles" made sofar: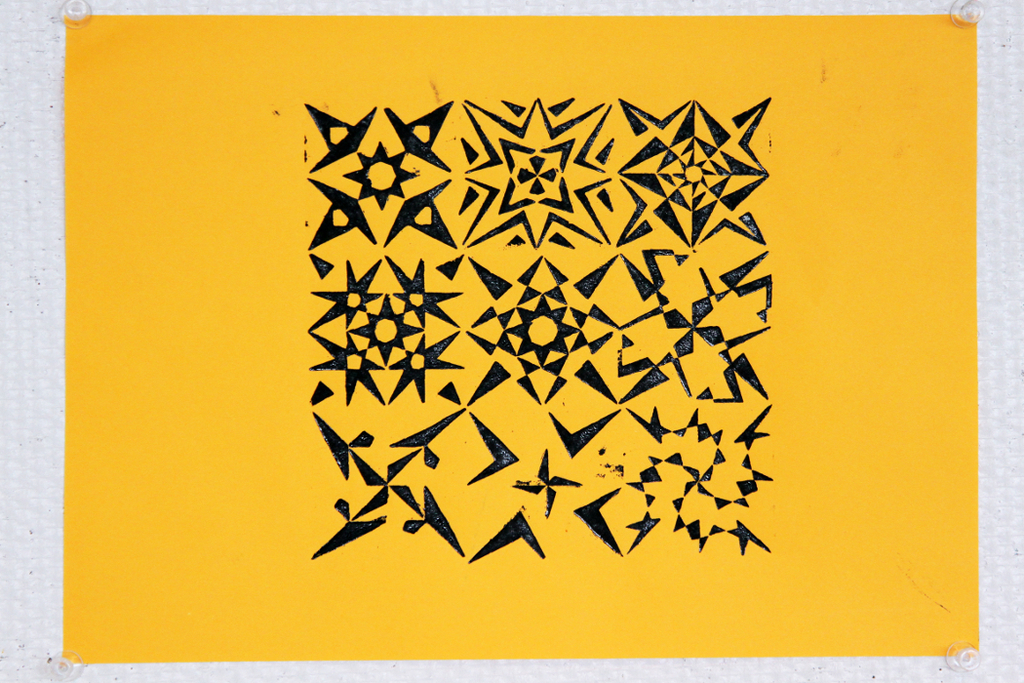 Star tiles #1-9. Linoleum cut. 2012-15. (9x)5x5 cm.