Now the globe of moon
Dry point (wip): Landscape scene, based on haiku poem: (Updated 2015-03-20: New photo)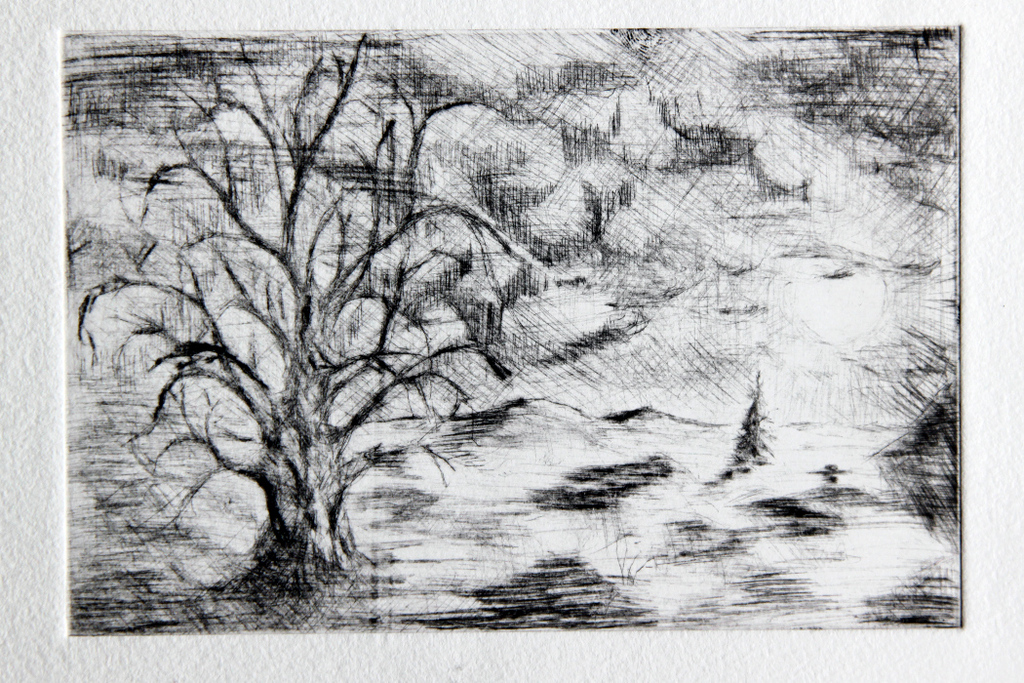 Untitled (wip). Dry Point. 2015. 15x10 cm. (3. state, test print)
Read on for the poem ...
The engraving is based on a haiku poem by Danish Ida Hamre, from her collection "I det fri" (a verbatim translation would be "Outside", but there's a double meaning in Danish, something like "Unrestricted"). The poem:
Aften

Bag mørke grene
vinterlyset fra himlen
nu månens globus
I don't have an English version from the hand of the author, so here's my own attempt at making a translation:
Evening

Behind dark branches
the winter light from the sky
now the globe of moon
I've made a third print as it's now in third state. Maybe I'll update this post with a photo.
Please comment