Lucas started it!
Graphics/paraphrase.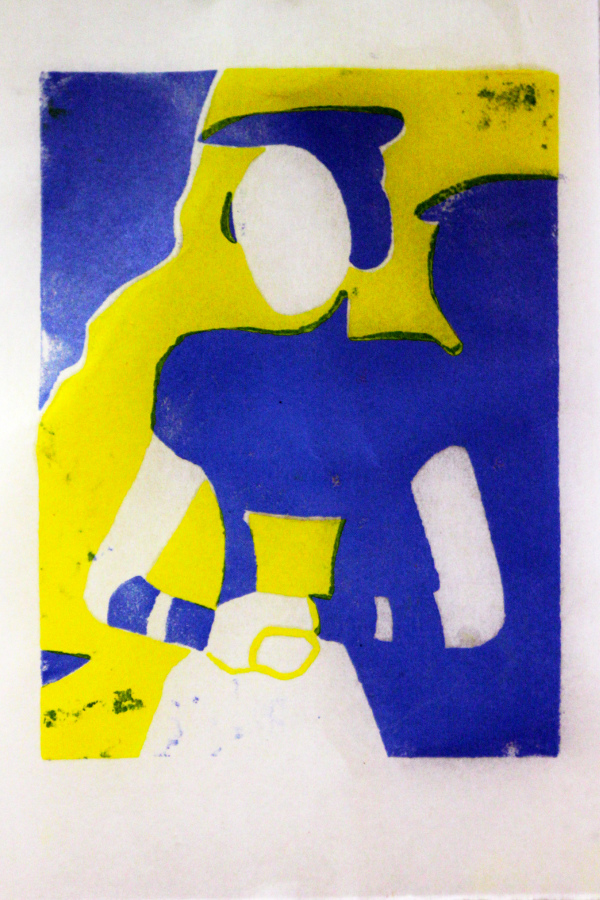 "A woman" (study). Linoleum. 2016. ~10x15cm.
Please read on...
This is a paraphrase of Lucas Cranach the Young: "Portrait of a Woman". (see image far below).
This was intended for greyscale (b/w) print. Unfortunately, creyscale colour was not available to me. Here is a photo manipulation of the above image, to show what it would look like if the colour scheme was as I had intended: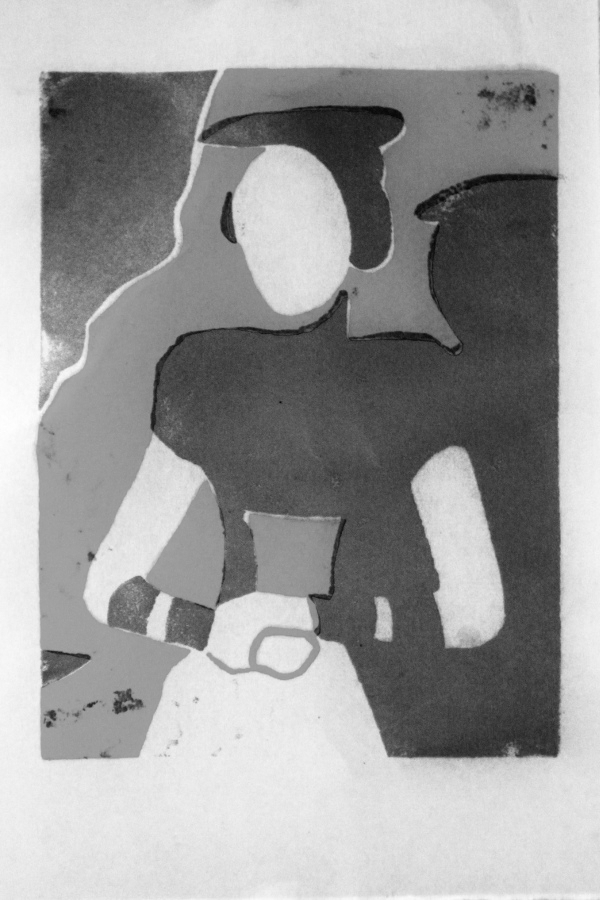 Photo-manipulation of above photo, here in greyscale.
The original

Lucas Cranach the Young: "Portrait of a Woman". "On lime" (?). 1564. 63x83 cm
Photo credits/source
Please comment