I (still) Hart Deer
Graphics (Relief, Linoleum): A very small study:
Updated 2019-11-03: New photo: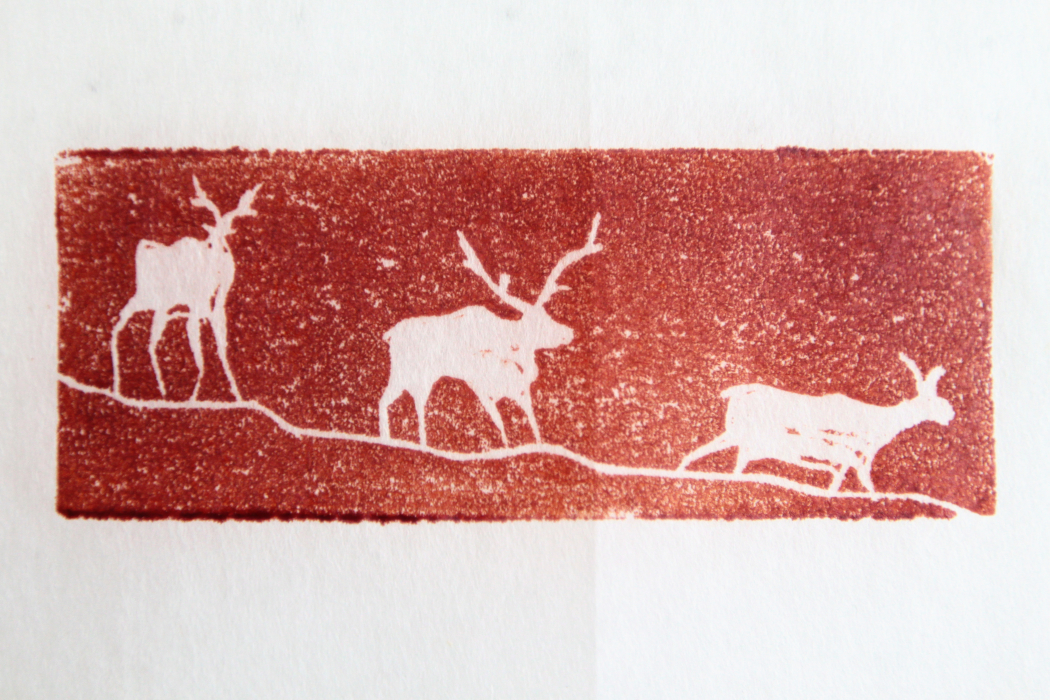 Untitled.
Linoleum, 91x34mm. 2019.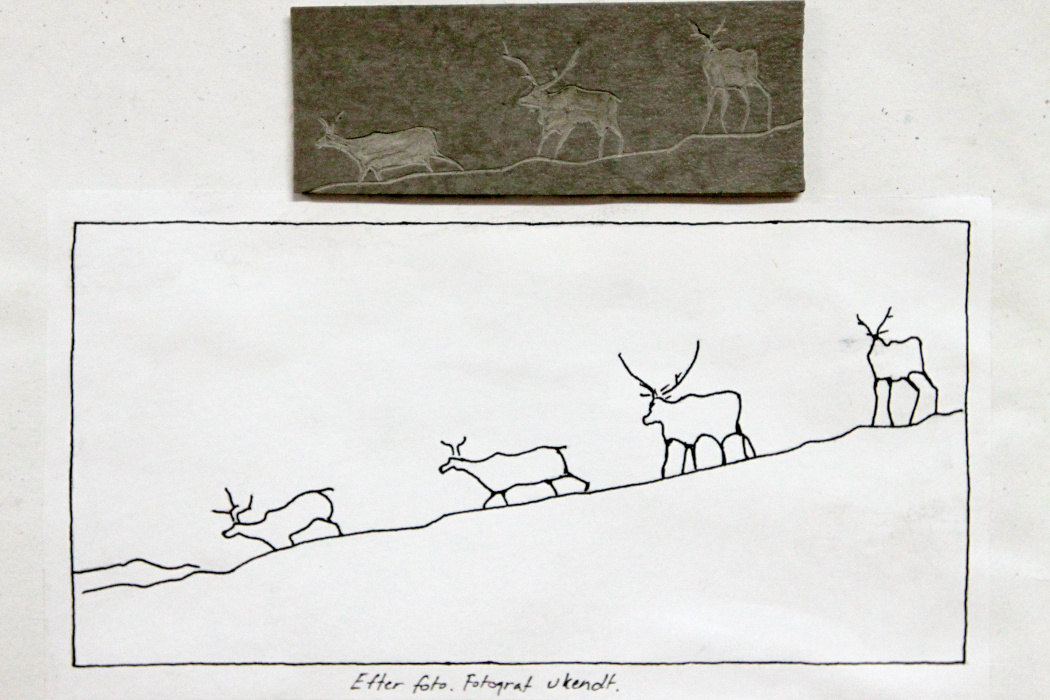 Untitled.
(1) Linoleum, 91x34mm. (2) Permanent marker on paper, 160x80mm. 2019.
This scene was found as a photo in an old glossy magazine. Unfortunately the name of the photographer was missing. Some readers may note that one deer has too many legs. This is due to one deer hiding behind another. In the linoleum version this deer has four legs.
Please comment