Great tit - live
Dry point: Freehand/live engraving: (Updated 2015-03-04: New photo)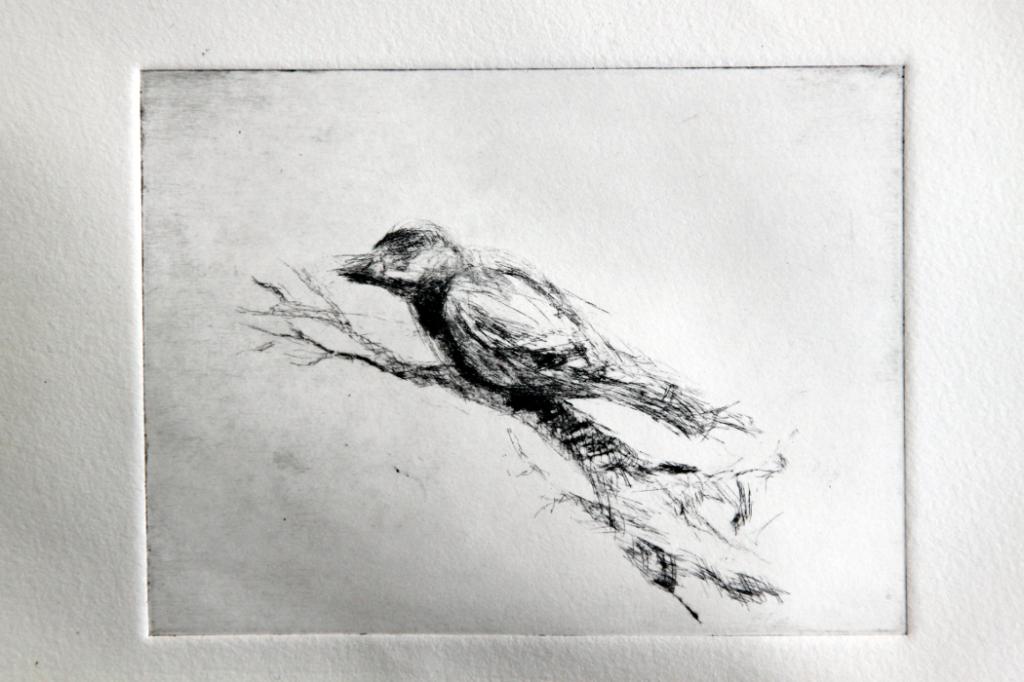 Great tit / Parus major. Dry Point (Freehand/ live study). 2014, printed 2015. 15x10 cm.
Read on...
This lively little bird was engraved live, outside ("in nature") on a very small metal plate. It never got closer than 3-4 metres, and never stayed in one position for more than a few seconds. After a few minutes it was gone, and I had to find another to continue the study. This process repeated itself a few times, so this engraving is based on perhaps 10 different birds that were anything but sitting in this particular position.
At this point I'm not sure if I want to work more on it to achieve greater similarity or not. It is a live study, and the "live" part of the term is as important as the "study" part.
Please comment