From brooch to block
Graphics (Relief, Linoleum): A motif from around 900CE: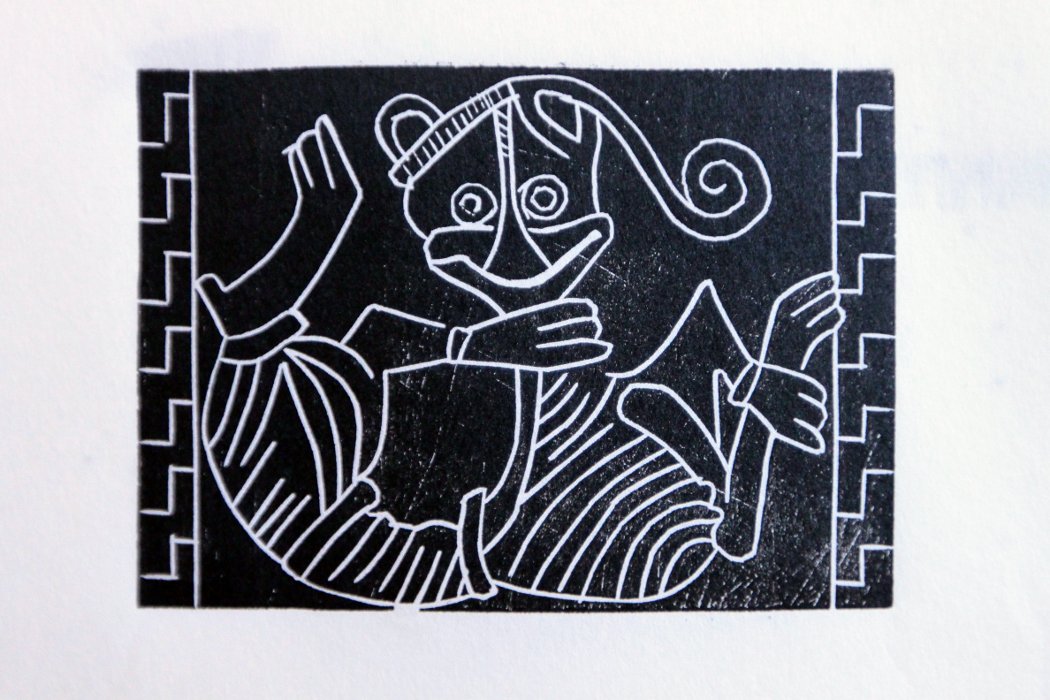 Untitled (motif from 900CE brooch). Linoleum. 2018. 10.4x7.4 cm (~DIN A7 size)
Read on for info...
This motif is from a so-called "tortoise brooch" / "oval brooch" found in Lisbjerg (near Århus), Denmark. It has been dated to around 900CE. This type of brooch was part of standard women's wear in that period. Typically two identical brooches were worn, one near each shoulder.
The brooch can be seen on this page but the image is quite small, so here is a direct link to it: image (photo courtesy of the National Museum of Denmark).
I based my version on a photo from a book. Yes, these still exist.
Please comment