Fir trees
Graphics/Monotype (updated 2015-11-23: Extra photo):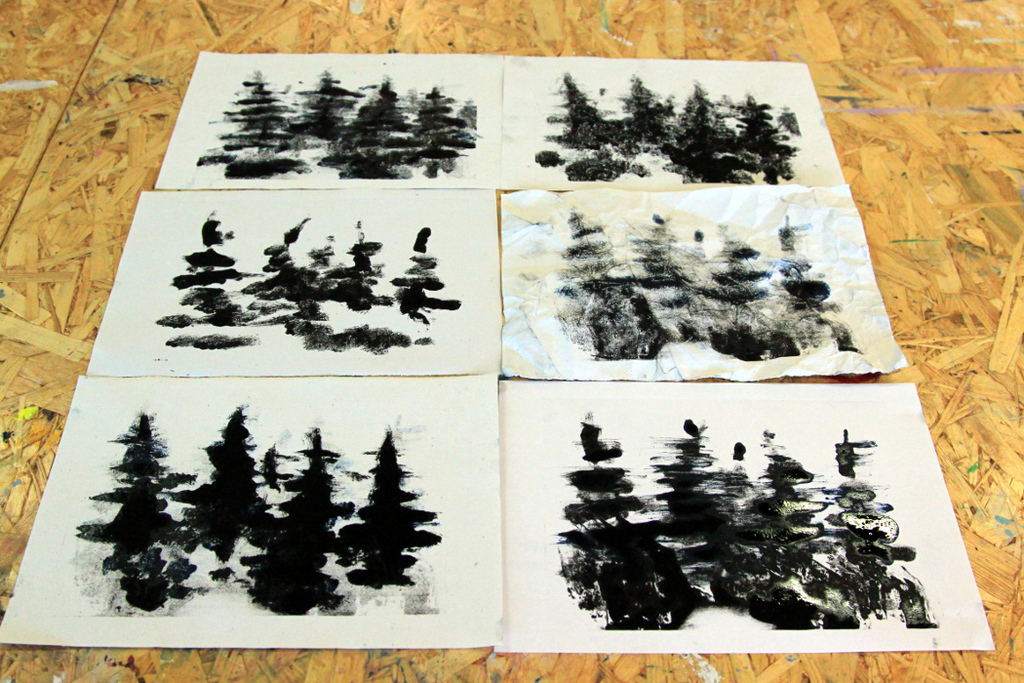 Untitled. Monotype. 2015. (6x) 30x21 cm.
These are paraphrases of a monotype by Inge Lise Westman - unfortunately I could not find that specific monotype on her homepage. It is similar to some of her works in the "From the Woods" series, yet very different.
And yes, one is on (very) curled paper. I curled up the paper before I made the print, so this is fully intentional. After the ink dried I submerged this print in water, curled it up into a ball, straightened it out, (re-)flattened it, and put in under pressure. I do not have a photo of the result yet.
Also, bottom left there are some reflections of light in the (still wet) ink, so it looks a little bit strange on the photo.
Here's a "vertical" photo of four of the regular prints: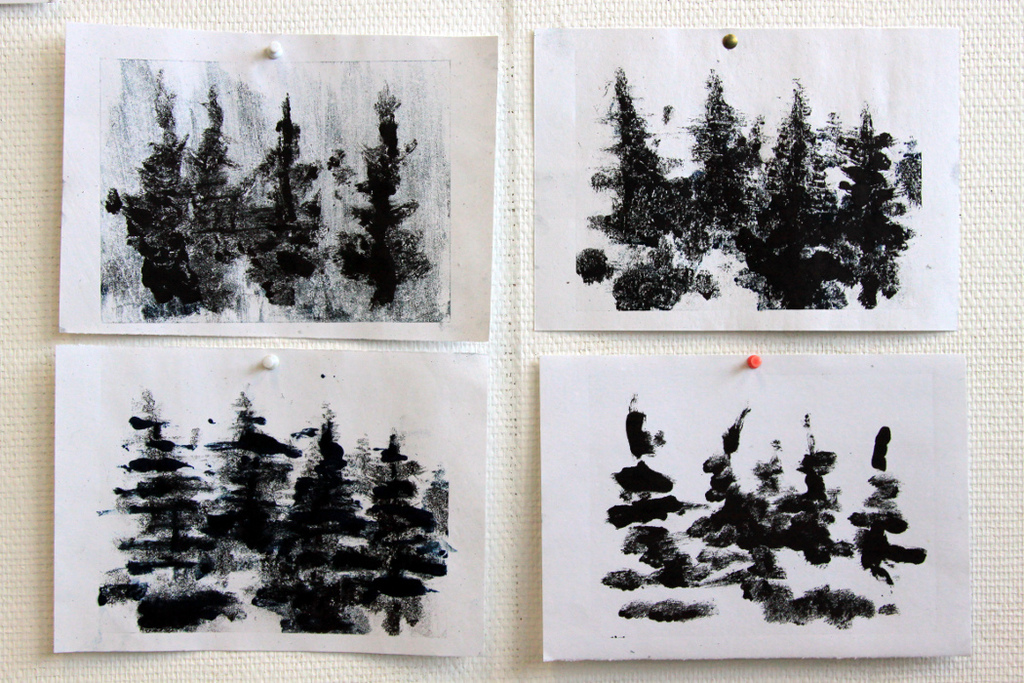 Untitled. Monotype. 2015. (4x) 30x21 cm.
Please comment