Exhibitions, Graphics: From today until March 2016 I'm participating in a group show in Amager, Copenhagen.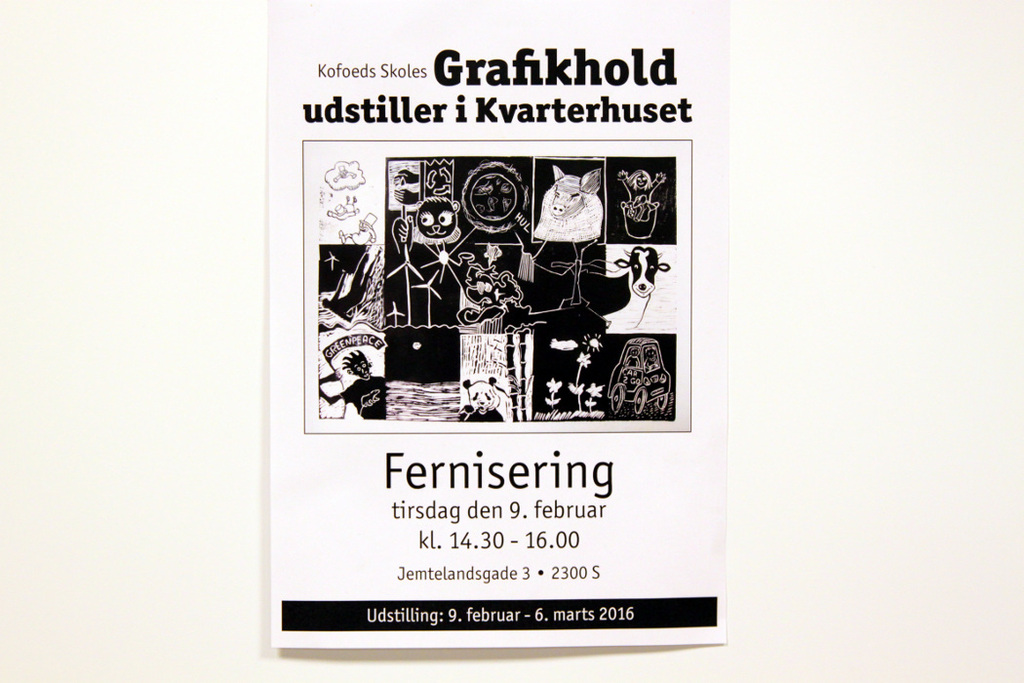 Exhibition flyer. February2016.
I have one print on display (in four varieties). Oh and it's not for sale.
Exhibitions: From Sunday 2015-10-04 I'll take part in a group exhibition in the Church of All Saints, Copenhagen. Read on for vernissage info etc.
Exhibitions: From Wednesday until November 2014 I'm participating in a group show in Central Copenhagen.
Click for large version and/or read on...
This post in Danish.
På torsdag d. 21/6 fra kl 12-17 holdes Det Sociale Sommermarked på Kofoeds Skole, Nyrnberggade 1, 2300 Kbh S. Klik på programmet for info: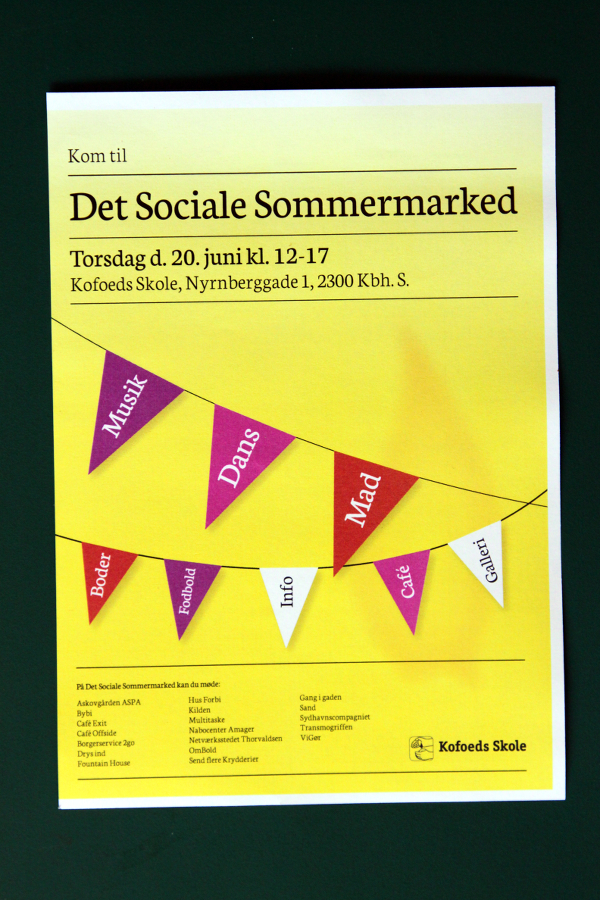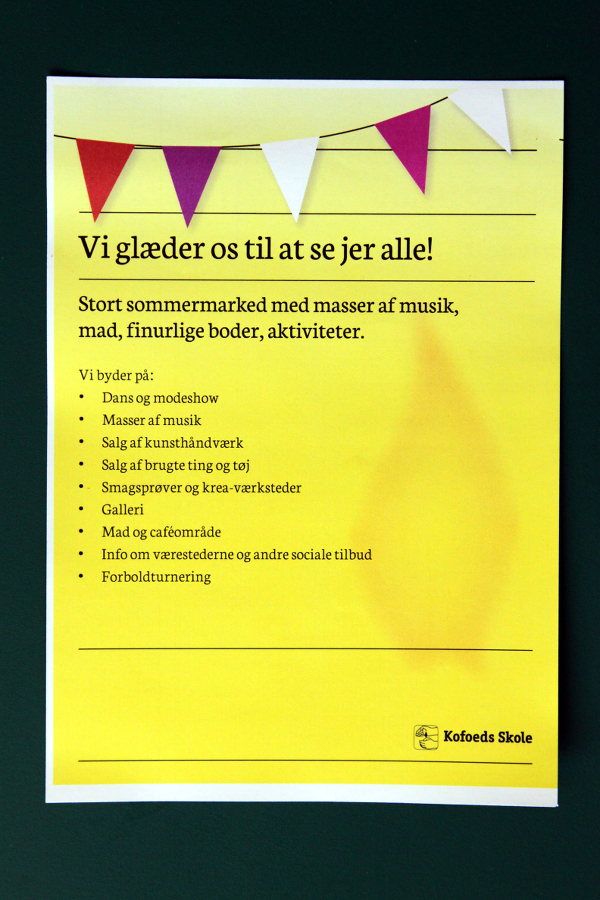 "Invitation: Det Sociale Sommermarked 2013"
Jeg deltager som udstiller af maleri og tegning i hovedbygningen på 2. og 3. sal. Du kan desuden købe flere af mine originale unika grafiktryk - alle indtægter går ubeskåret til Kofoeds Skole.
Updated 2012-10-15 (Post in Danish and English)
Fra den 15 oktober og 2 uger frem deltager jeg på en gruppeudstilling med Kofoeds Skoles grafikhold. Udstillingen finder sted på Café Væksthuset i Frederiksberg botaniske have (Kort).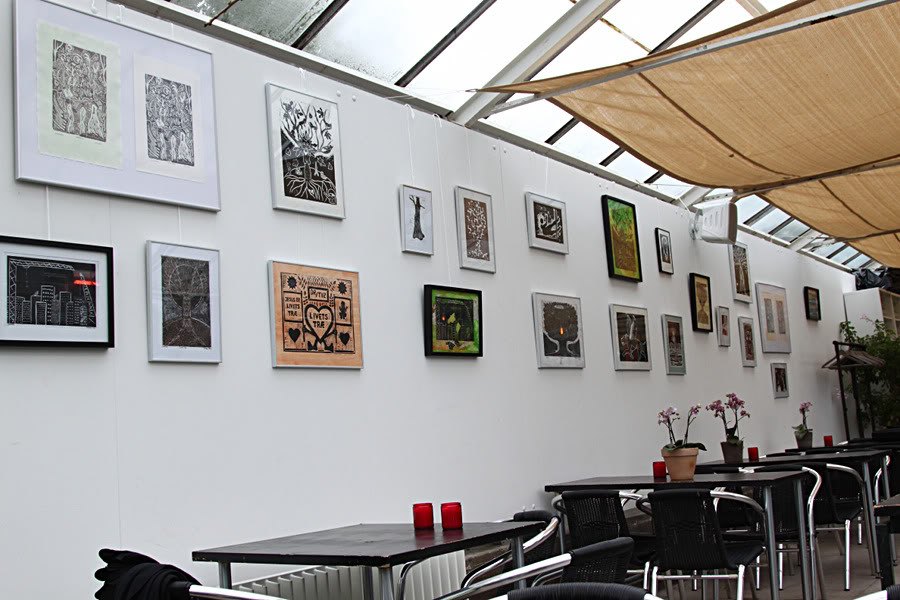 Udstilling: Plakat og ophængning (Exhibition poster, and -view).
OBS: Fejl i plakaten. Søndag er lukket og hverdage kun til kl 17.