Fake news (I)
Painting (wowen): A rare example of Contemporary Art from my hand:
Updated 2017-11-23, new photo: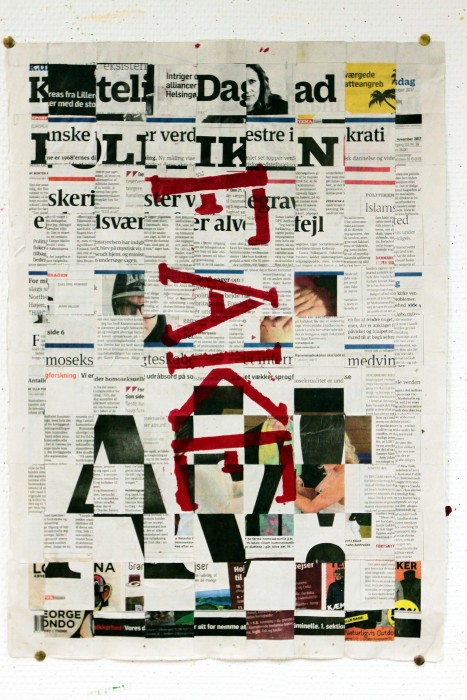 Fake News I. Acrylics (stencil) on interwowen front pages from Danish mainstream newspapers "Kristeligt Dagblad" and "Politiken" (same day editions). 2017. Size "Broadsheet".
Sometimes even an artist has to engage in contemporary matters. The result of such efforts is usually labelled "Contemporary Art". This is one such "Contemporary Art" piece. Such art deals exclusively with topics that are otherwise not at all relevant for an artist, ie the ephemeral day-to-day grind of the hamster wheel, that which is featured ad nauseam in glossy magazines, newspapers, and television.
So, I usually do not care much about the ephemeral/contemporary in my artwork, but (repeat:) sometimes even an artist has to consider contemporary matters.
Please comment