There and back again
Painting: a long-running project (WIP): update: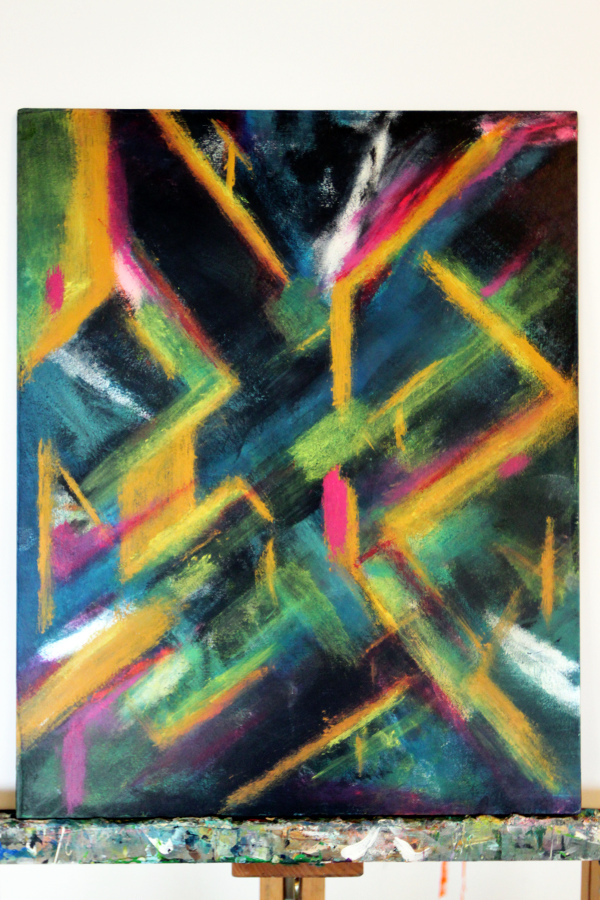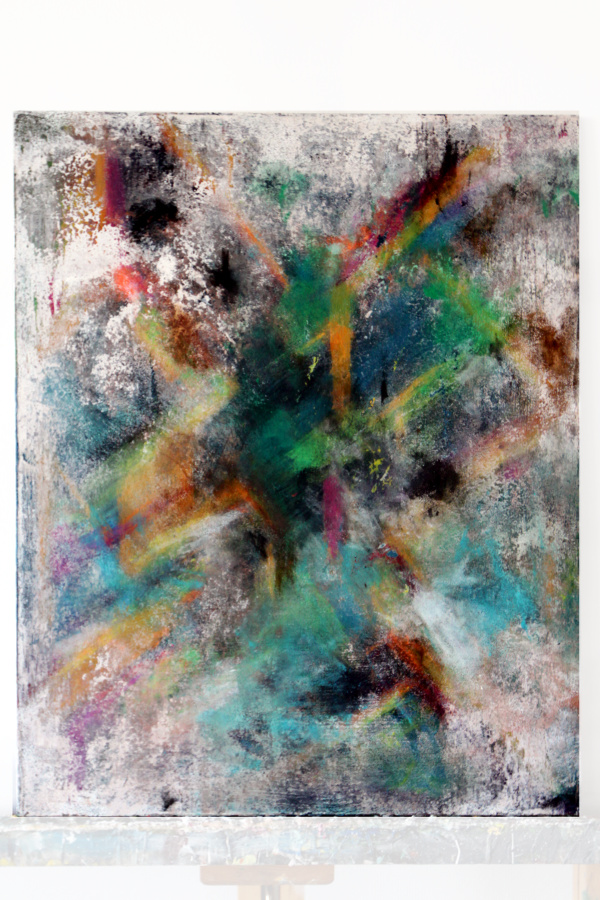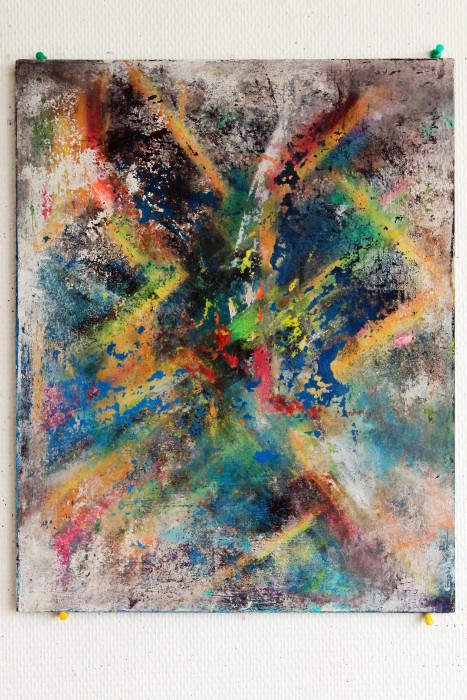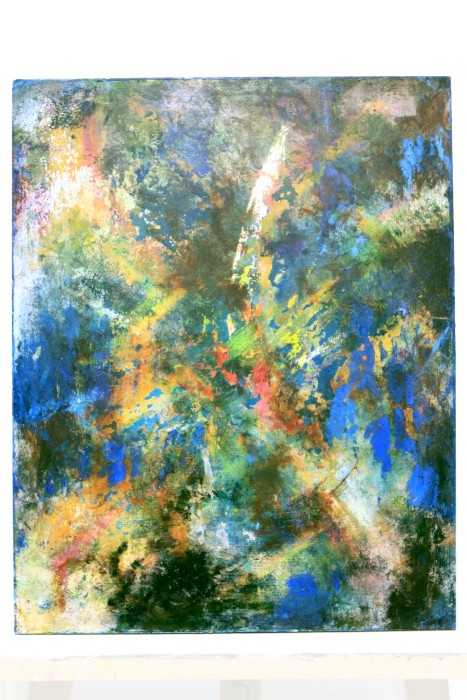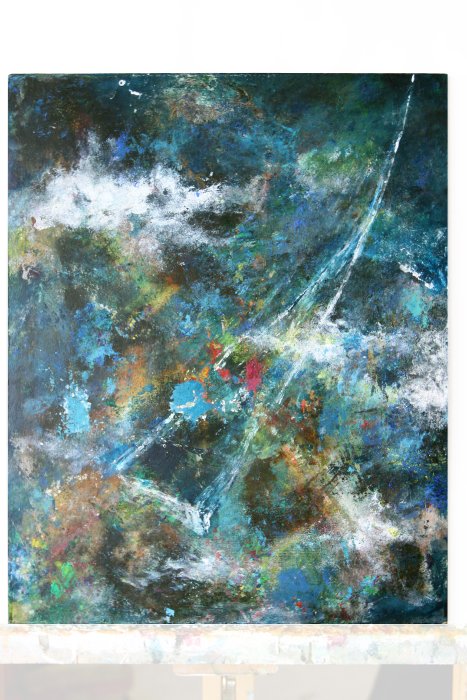 "Untitled" (wip).
Top: state 1, state 2, state 3
Bottom: state 4, state 5, state 6
Acrylics on board. 2016- (WIP). 40x60cm.
Click for larger size, or read on for information ...
This started in 2016 (well, actually 2015). The idea was to create a painted version of The Swing but as I've already made a mixed-media version of that motif I decided to use the board for experiments in stead. Which I did, these are states 1-5.
There was a state 0, from 2015. This state was a smooth gradient in blue tones, similar to the sky background from "The Swing" but without clouds, and worked thoroughly into a very smooth gradient: dark in the upper right corner and light in the lower left corner. This gradient still lies beneath these layers, it is not visible.
As per state 6 I am gradually getting back to the swing theme.
comments
No comments at the moment