Swing time
Painting: a long-running project (WIP):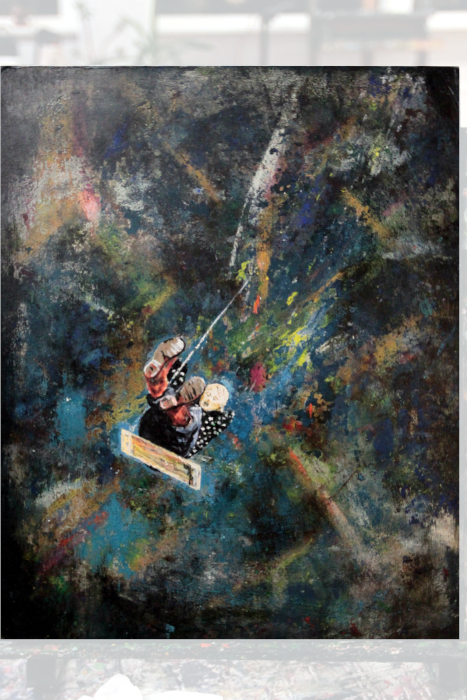 Untitled. Acrylics on board. 2015- (WIP). 40x60cm.
Click for larger size, or read on for information and previous versions...
Like The Swing this is essentially a self portrait, aged around four-five.
Previous states
This started in 2015. The idea was to create a painted version of The Swing but as I had already made one version of that motif I decided to use the board for experiments in stead. Which I did, these are states 1-5. As per state 6 I am gradually getting back to the swing theme.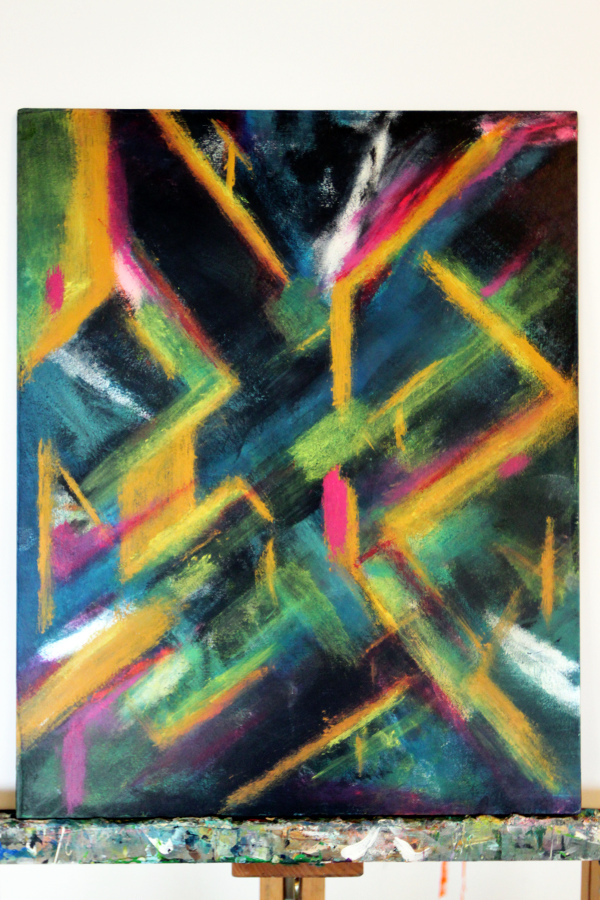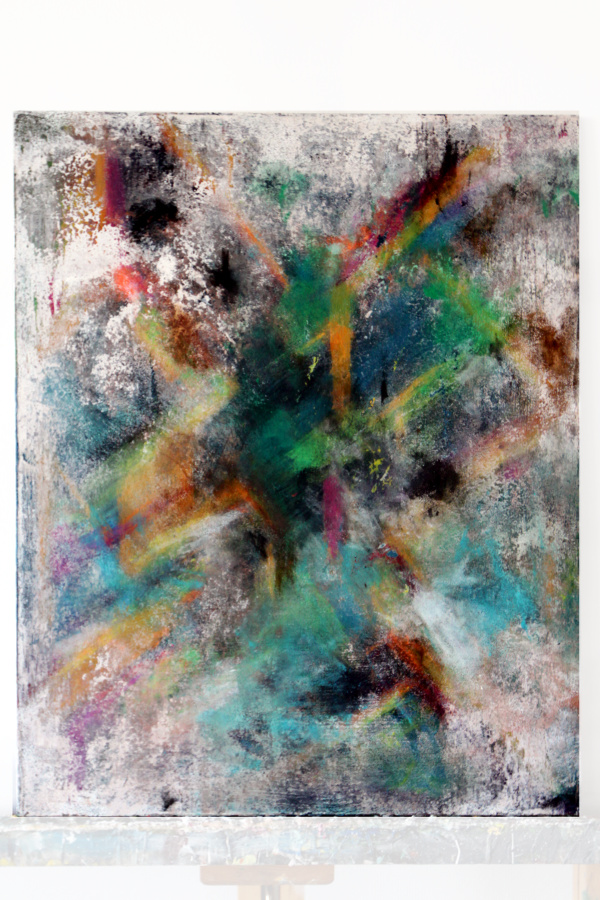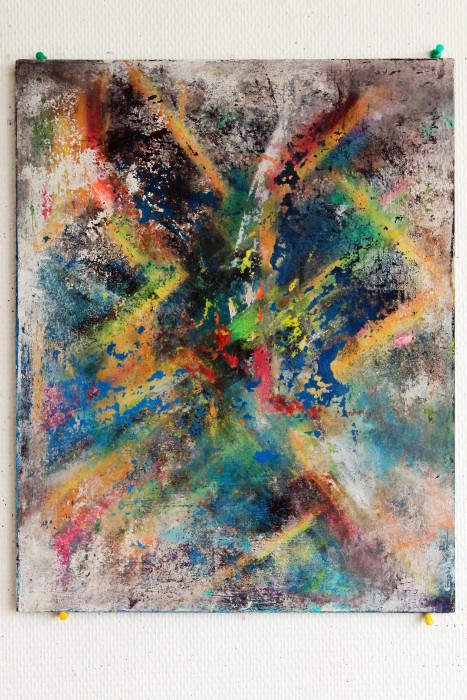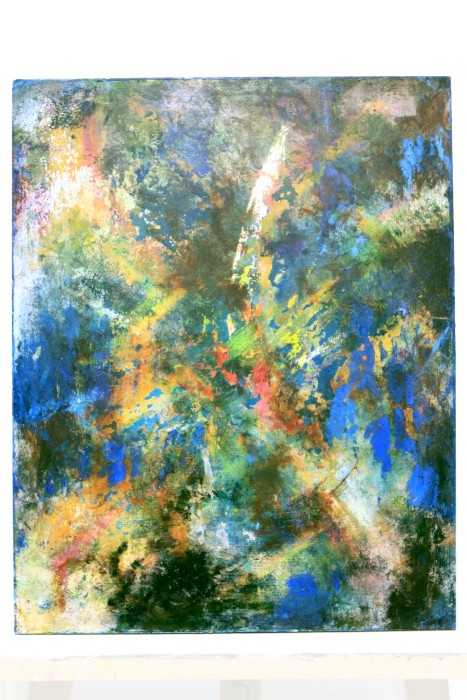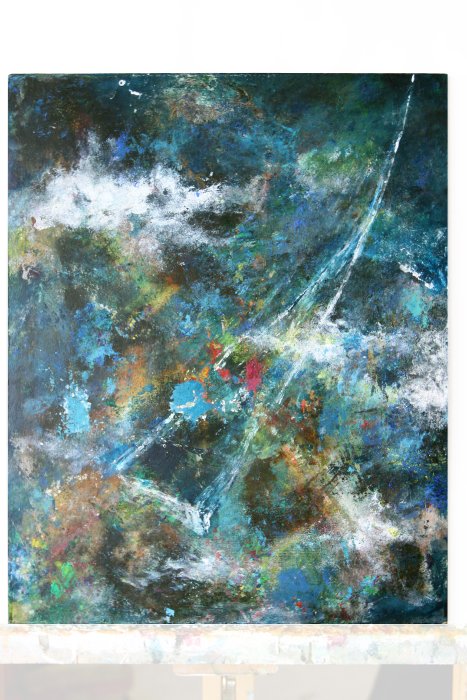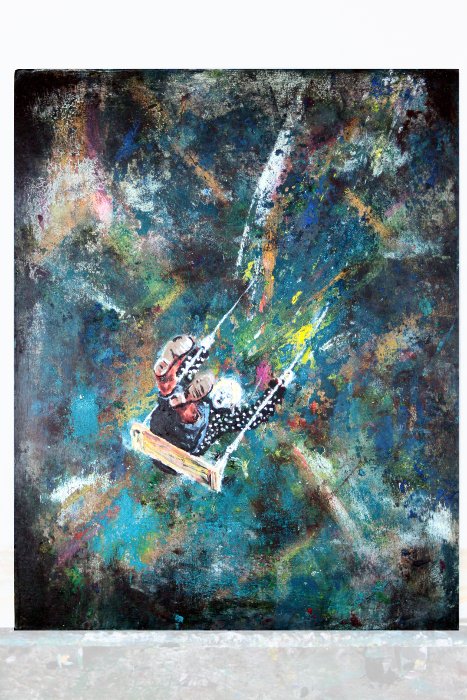 "Untitled" (wip).
Top: state 1, state 2, state 3
Middle: state 4, state 5, state 6
Bottom: state 7
There was a state 0, from 2015. This state still lies beneath these layers, it is not visible.
Please comment