Collage: Now with canvas: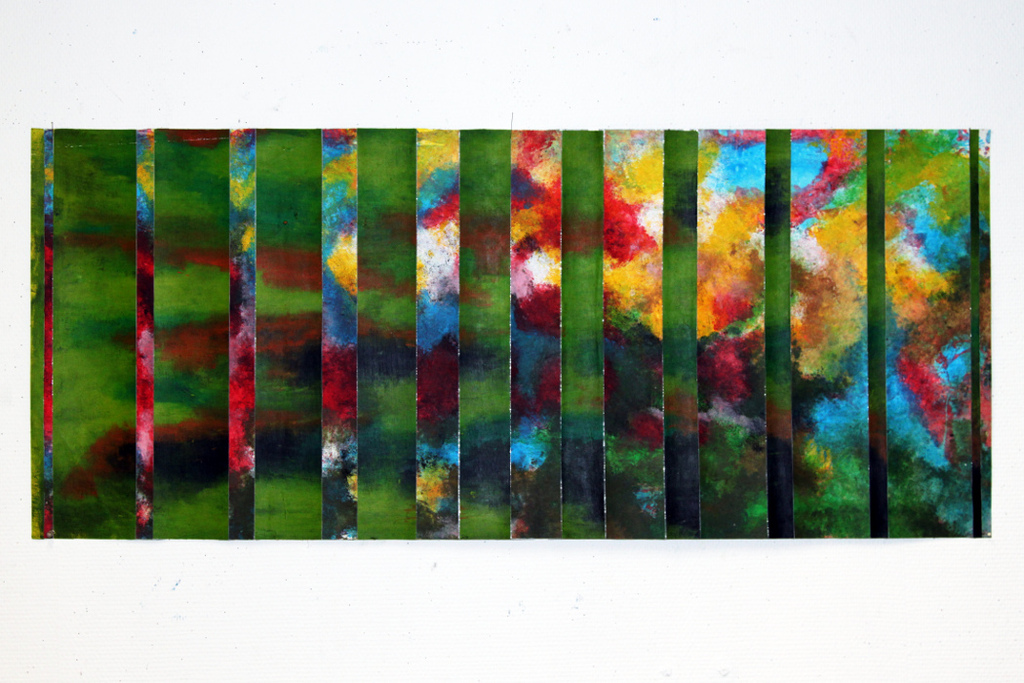 Untitled. Acrylics on canvas, cut up. 2016. 112x47 cm.
The photo is a bit dark. Read on...
Painting / Collage: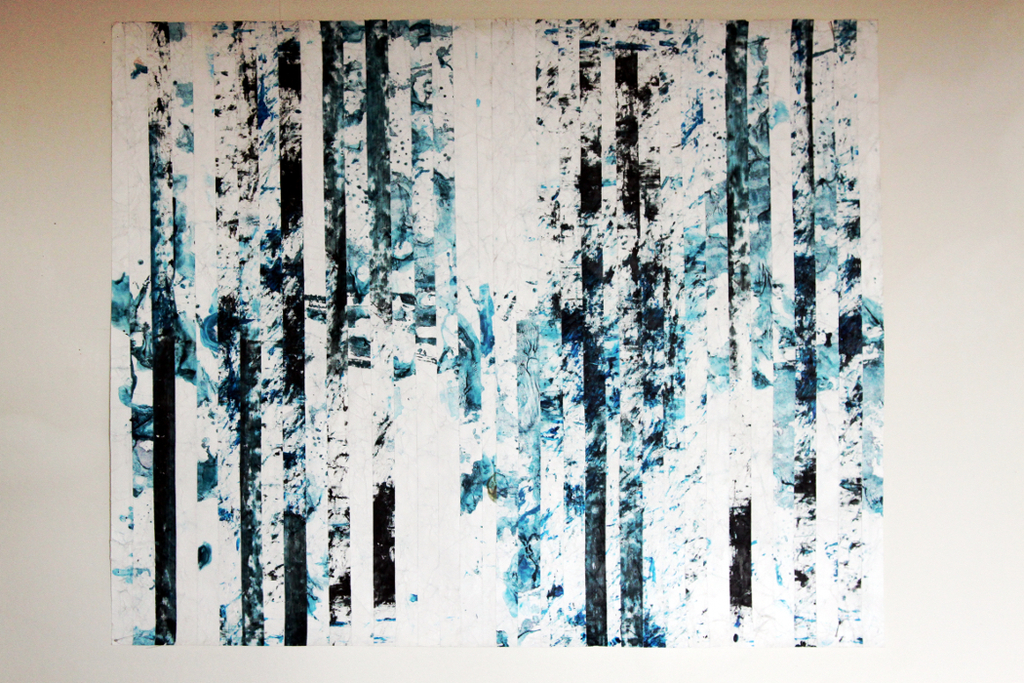 Untitled. Acrylics on paper, on paper. 2015. 71x57 cm.
36 painted paper stripes of 1-2 cm width arranged in specific order and direction.
Painting/paperwork: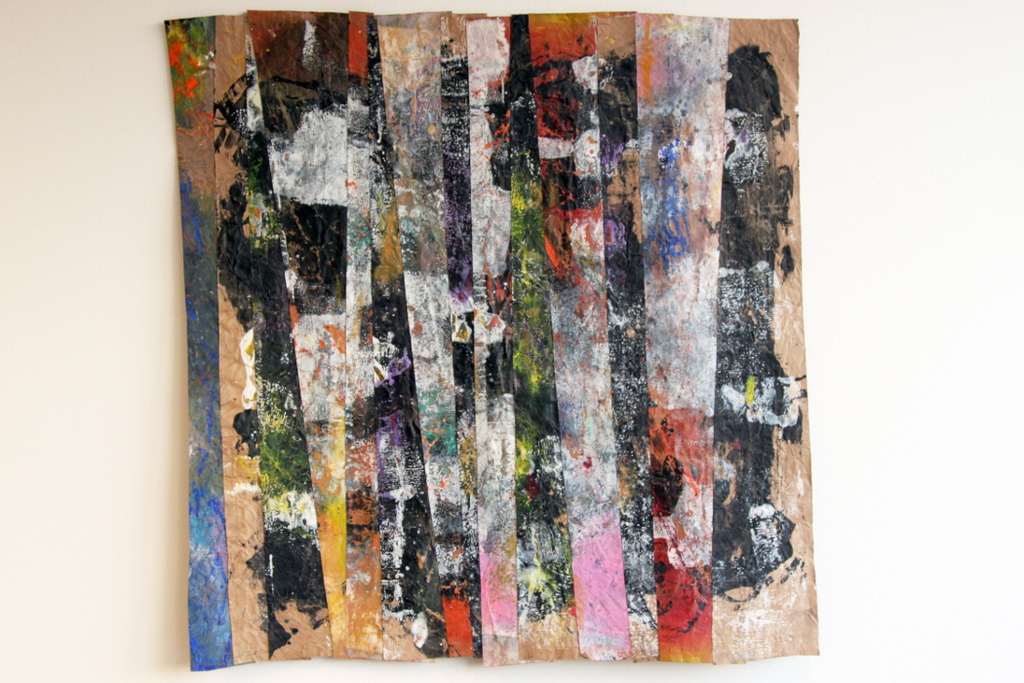 Untitled. Acrylics on sliced manipulated paper. 2015. 78x79 cm.
Painting: Even more paperwork: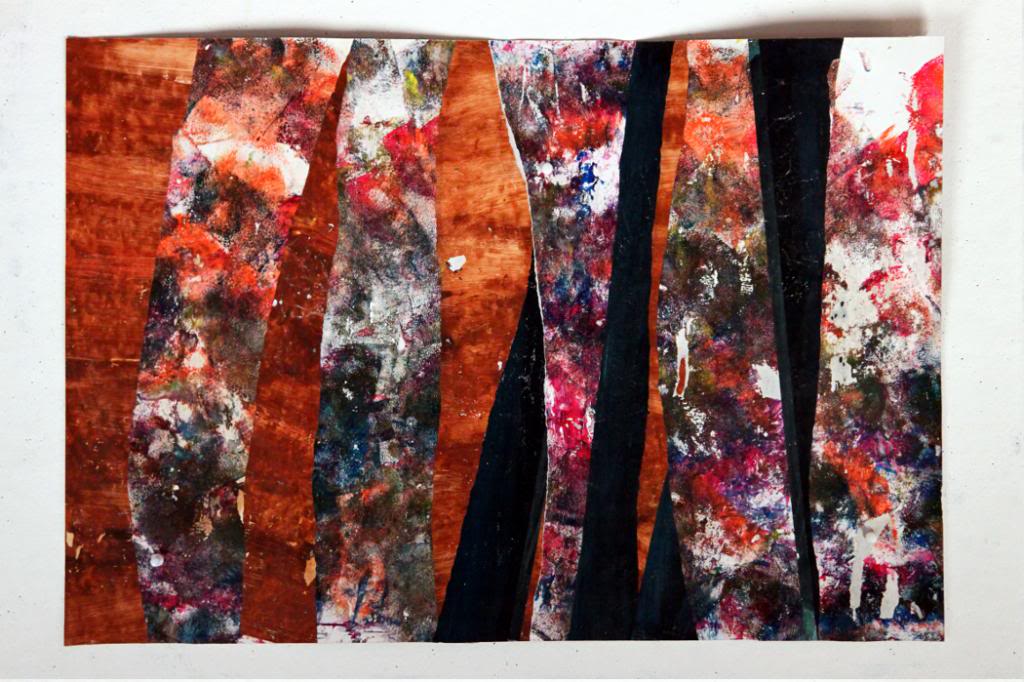 Untitled. Acrylics on paper on paper, 2014. 70x50 cm.
Painting/striped: Conceptual. This one has an individual topic/subject/idea. Contemporay per se, but not neccesarily so as the concept seems to be "evergreen".
Updated 2013-04-12: Now with process photos.
Updated 2018-02-11: Explanation/background added.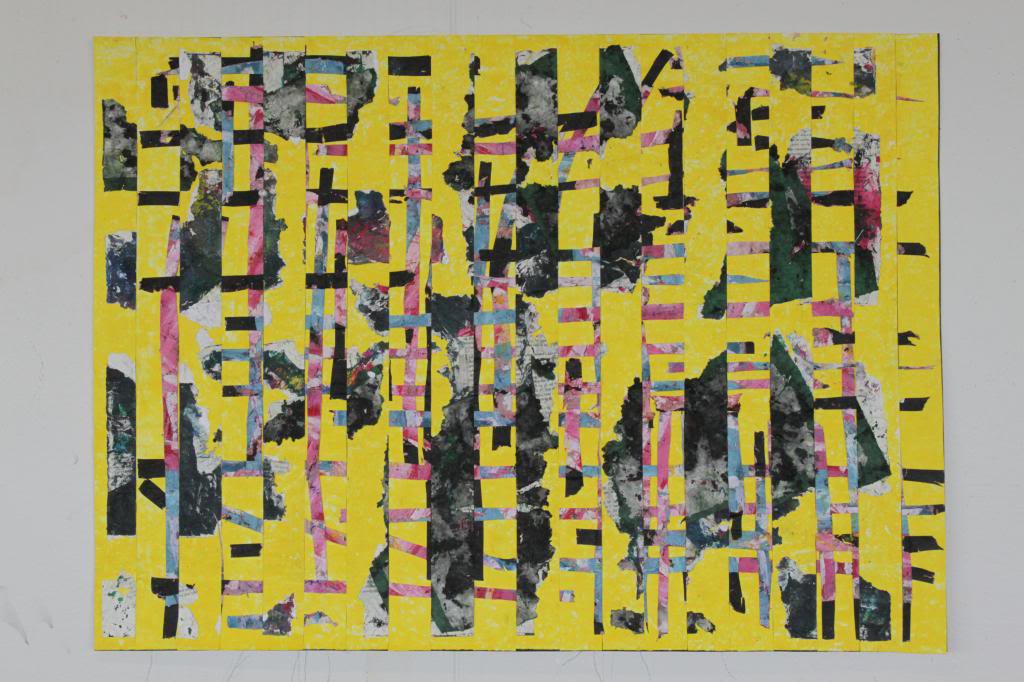 "Saṃsāra, Sweet Saṃsāra" (The trap).
Acrylics, manipulated book pages and -paper on acrylics on paper. Mounted on paper. 2013. 80x60cm.
This painting is intended to be an unpleasant viewing experience. Read on for explanation and process photos ...