Portrait: Hans Christian Kofoed (wip - state 13)
Painting/portrait: Layered painting method. With process photos 2018-now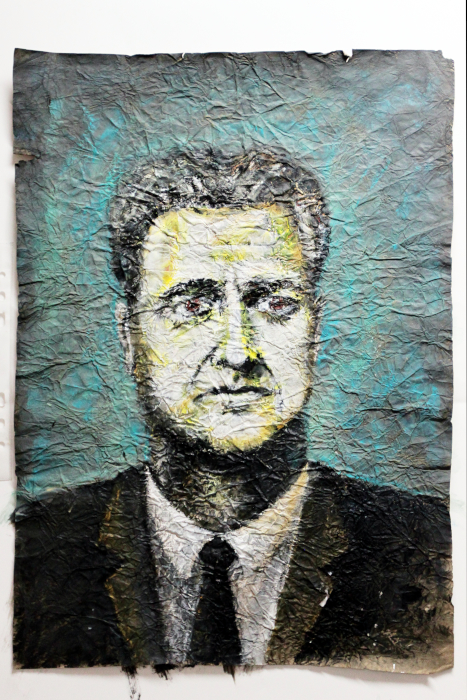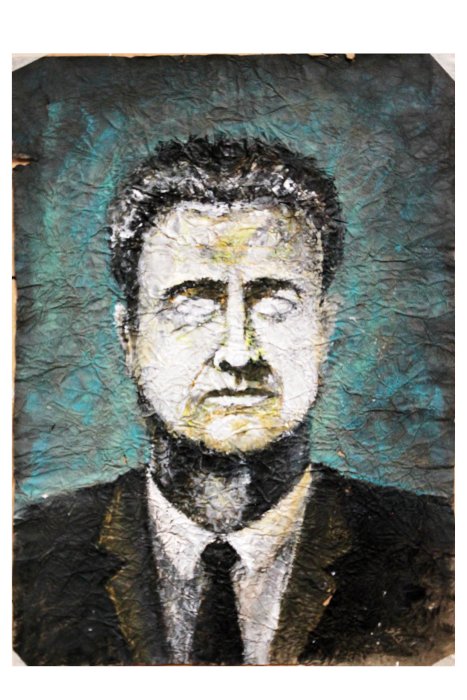 "Hans Christian Kofoed" (WIP) Left: state 12, right: state 13.
Acrylics on manipulated paper. 2018- (wip). Around A3 size.
Note: This is work-in-process (unfinished). Read on for process photos and information ...
This is intended to develop into a portrait of Hans Christian Kofoed, the founder of Kofoeds Skole.
Process
The painting process started in 2018. Below some process photos.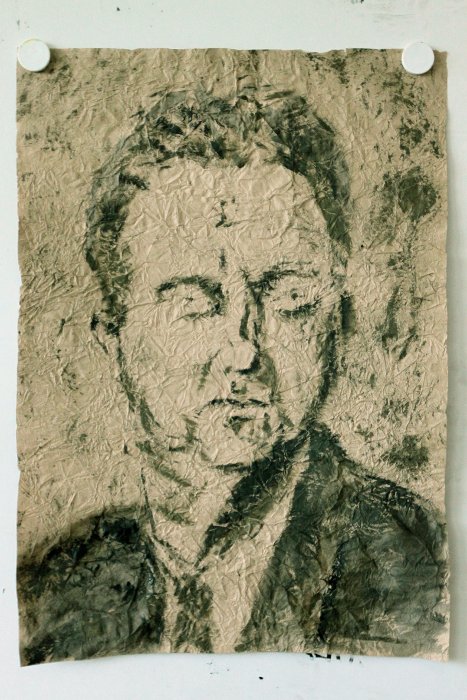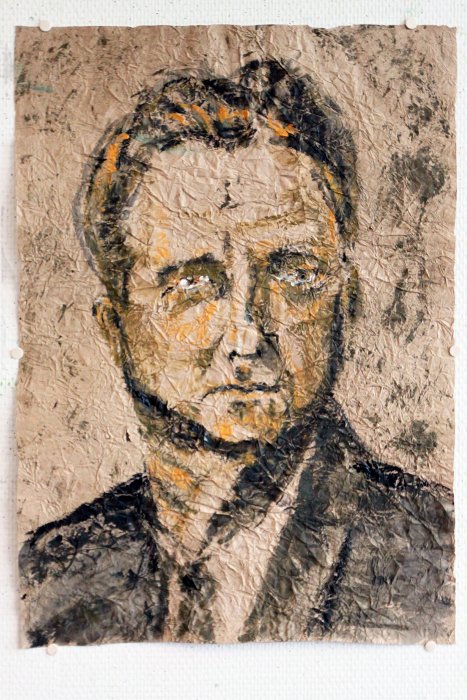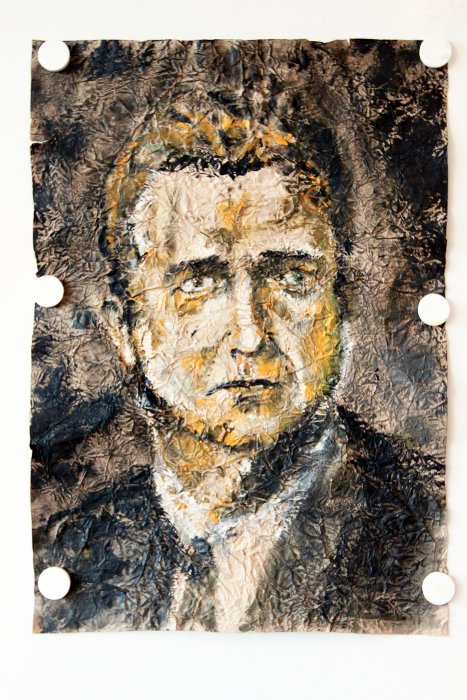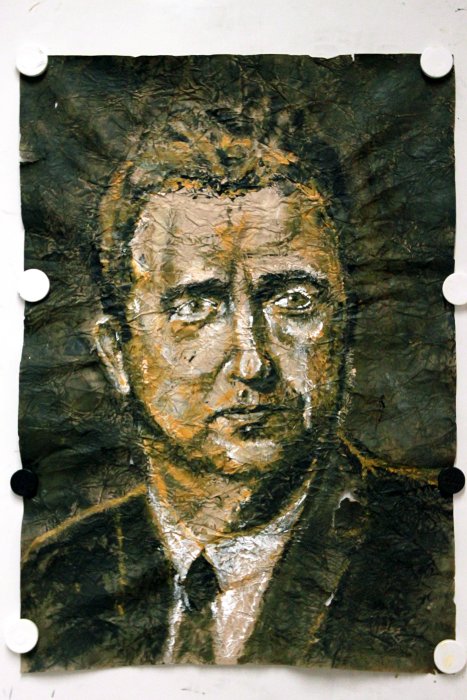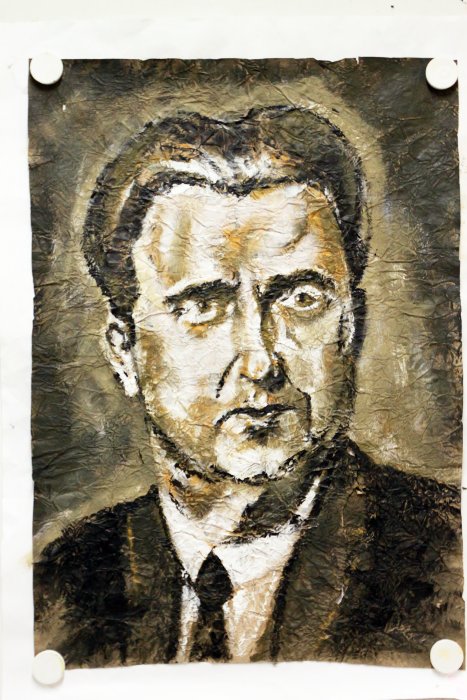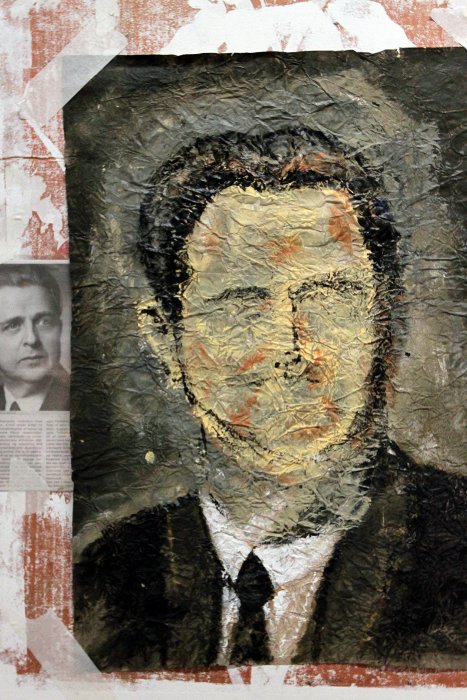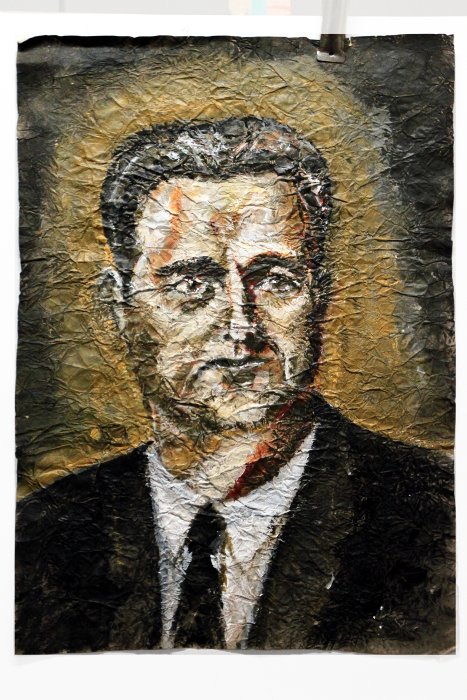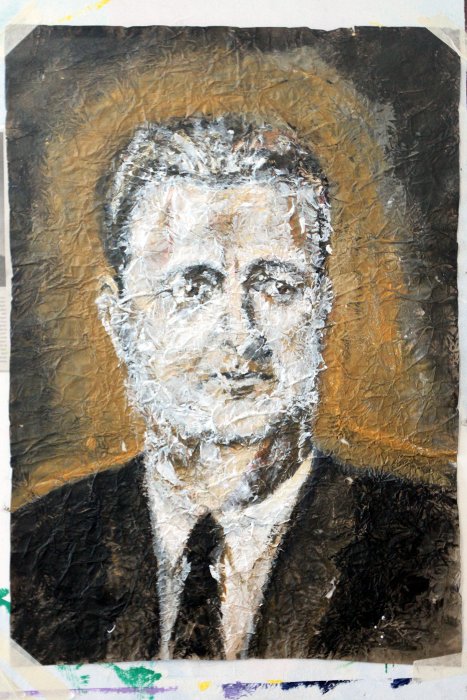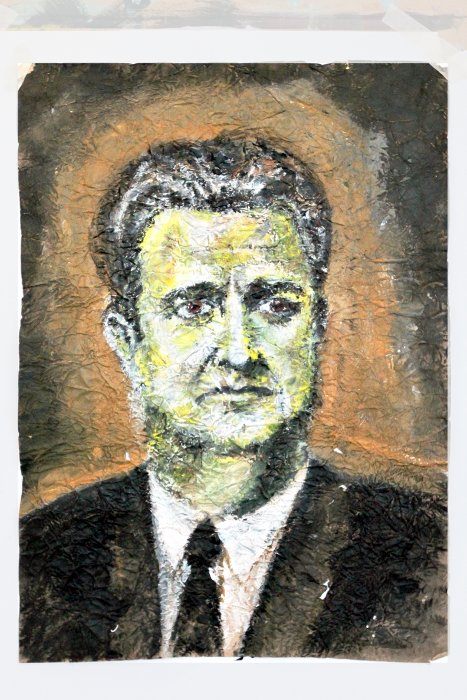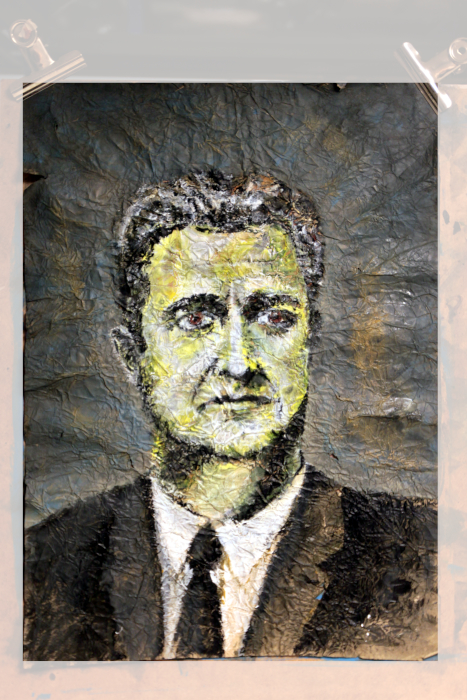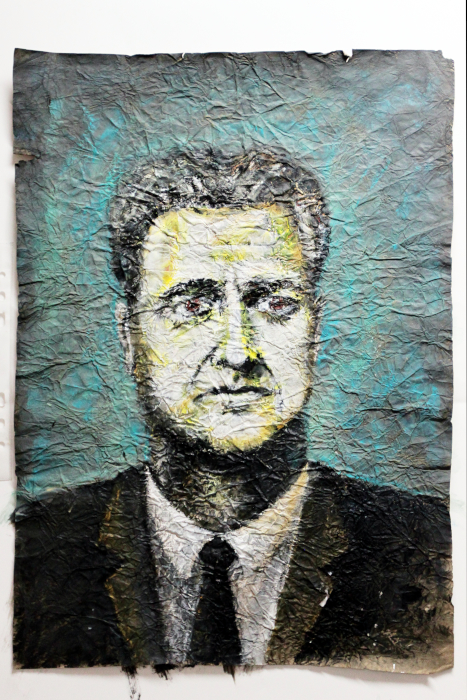 Process photos:
Top: state 1 (left), state 2 (middle), state 3 (right).
Row 2: state 4 (left), state 5 (middle), state 6 (right).
Row 3: state 7 (left), state 8 (middle), state 9 (right).
Row 4: state 10 (left), state 11 (middle), state 12 (right)
There was a state zero, although only as part of the process towards state 1. State zero was a (very) quickly done watercolour sketch which washed away entirely during the manipulation of the paper (a process which involves plenty of water).
Reference
As my subject is no longer alive I had to base my portrait on a photo. For reference I used a bad quality reproduction of an official photo sourced from a local newspaper (see "state 6" -photo above). The reference photo is small (smaller than DIN A5), cropped, unsharp, and dark relative to the original photo. Neither the original official photo nor the newspaper reproduction seems to be available on the internet.
In essence I worked from an under-sized bad quality print of a manipulated photo of a photo (!).
Before starting on state 6 I discovered the original photo that my reference photo was based on. Here is state 5 and the original photo: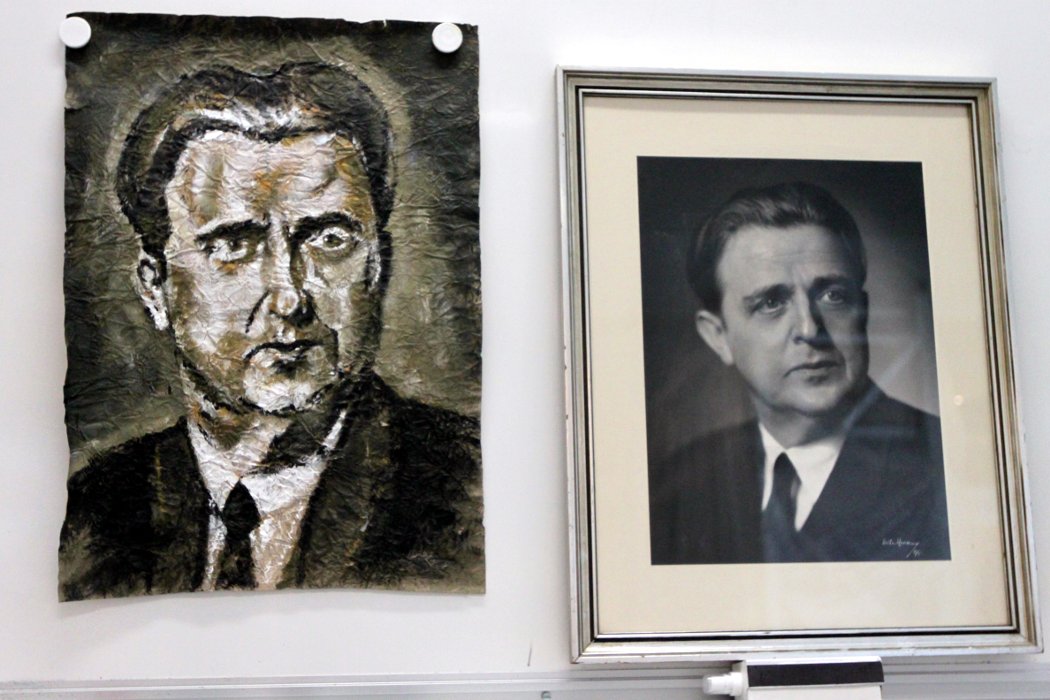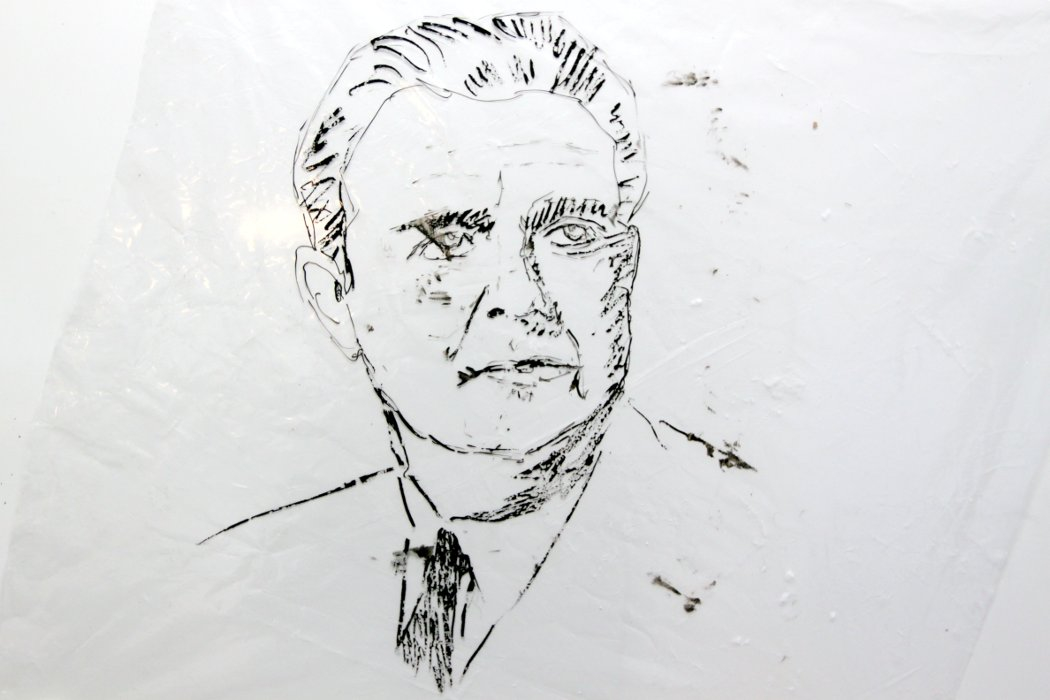 Top: State 5 and original photo
Bottom: Line-tracing of original photo.
Relative to the reference photo I have changed the head tilt slightly so that H C Kofoed's face in the painting has a different orientation than on the reference photo. I also changed the upper body orientation. Of course this means that some features have to be modified without having a reference for the modification ...
Please comment