Painting process (wip)
Updated 2011.09.17, 2011.09.23, and 2011.10.02: Now 8 photos.
Here is a series of photos of a painting, taken while I'm working on it. After each session I have taken a photo to document the process and to capture ideas for later work.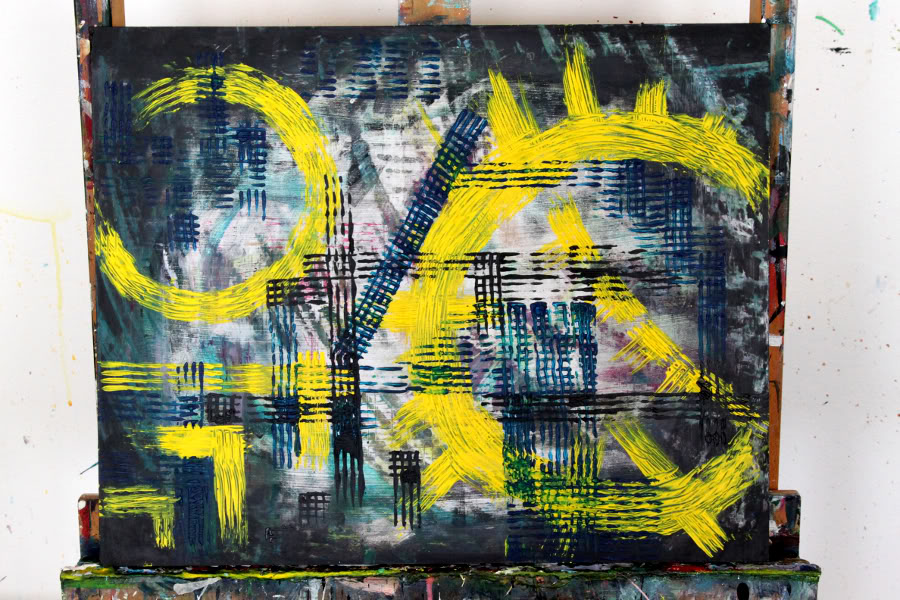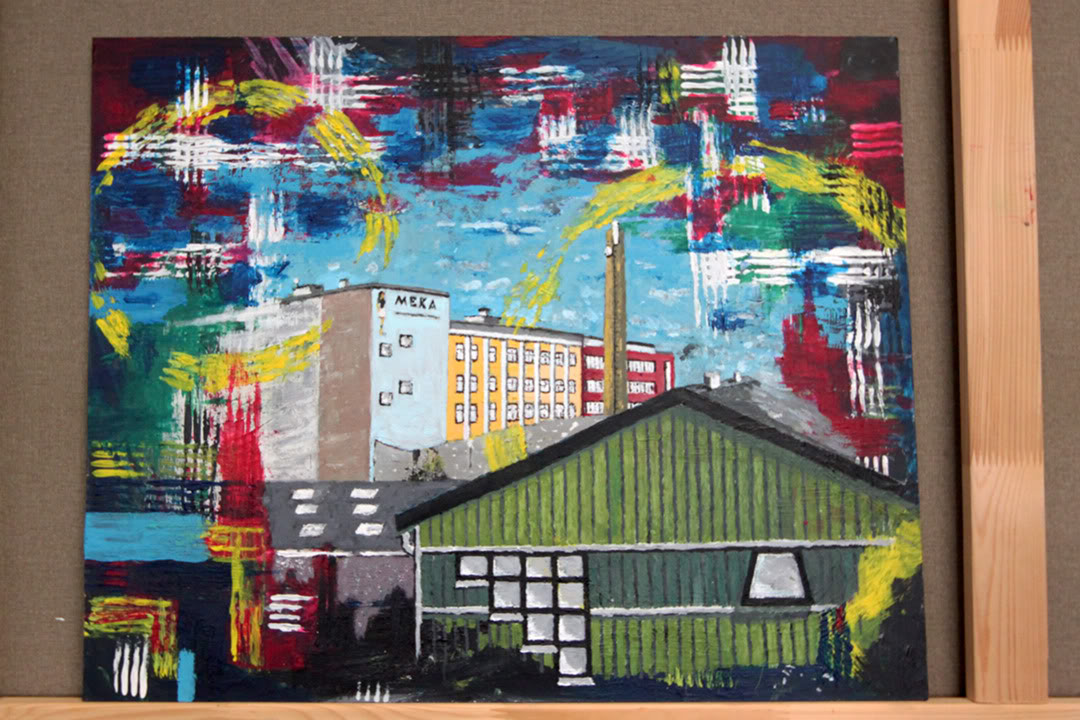 From this... to that. In 26 hours (untitled, wip)
Technical info: Acrylics on masonite, 50x40 cm. Brush, plastic fork, sponge, and pencil. The painting is done entirely freehand, ie. without drawing a sketch first.
Click images to see larger versions.
Here is the first photo: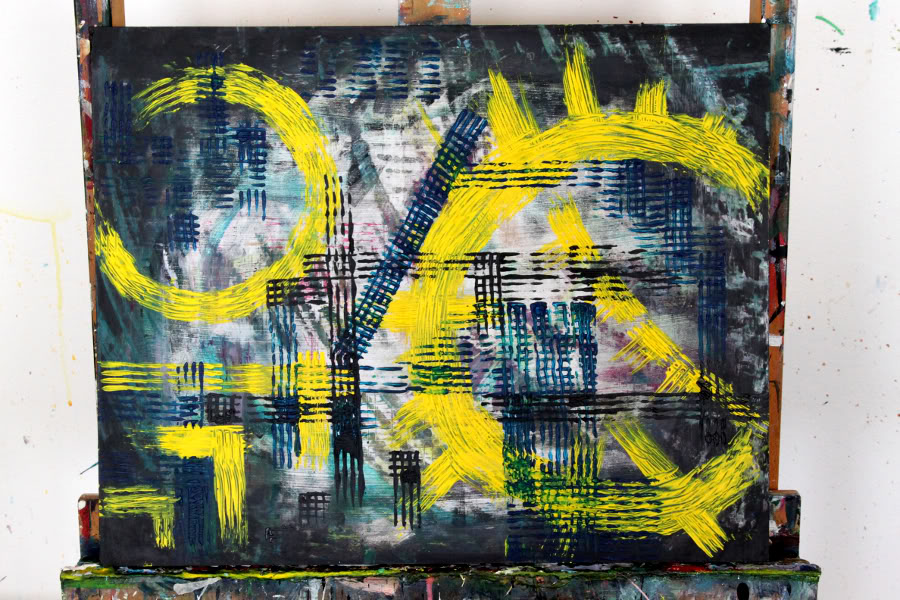 Untitled, WIP 4 hrs.
For this painting, this is just "warming up the canvas" - it is not even close to being a finished painting.
Here it is again. Now a rough outline, after 8 hours: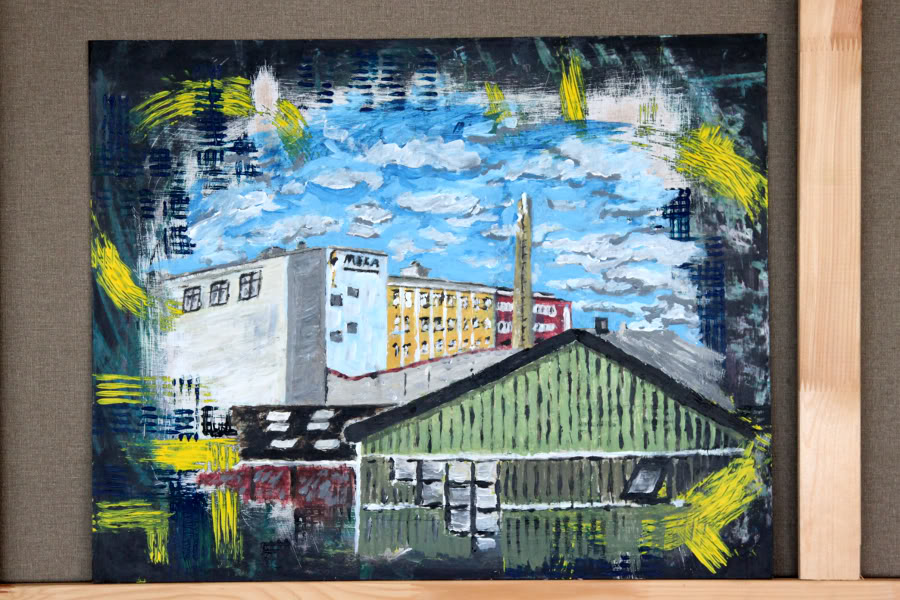 Untitled, WIP 8 hrs.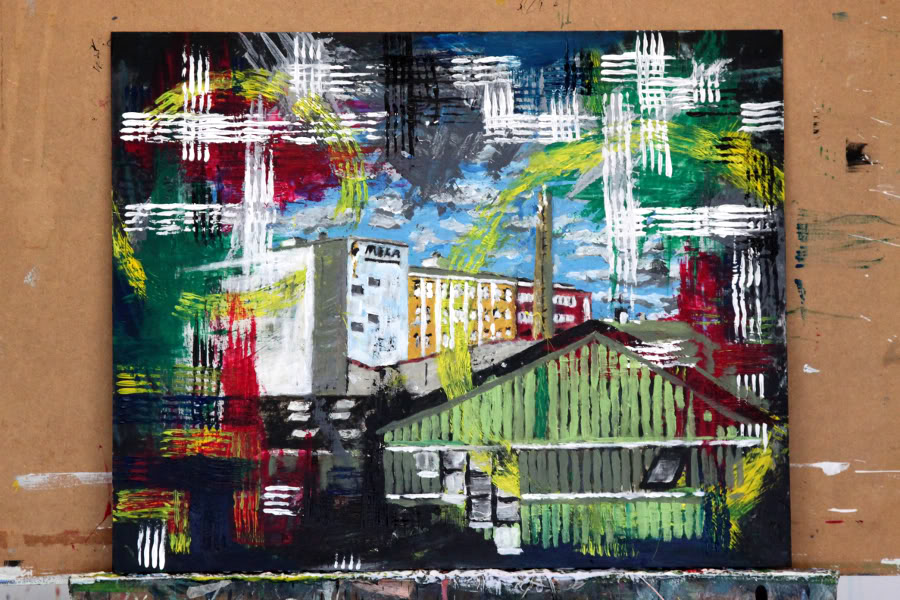 Untitled, WIP 12 hrs.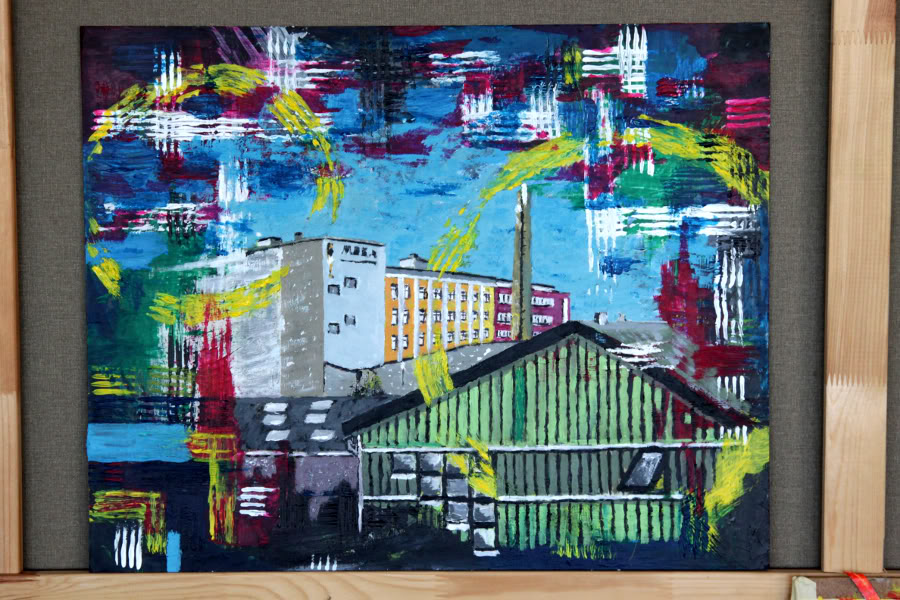 Untitled, WIP 16 hrs.
Update 2011.09.17: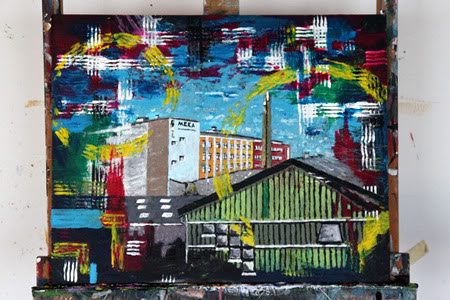 Untitled, WIP 19 hrs.
Update 2011.09.23: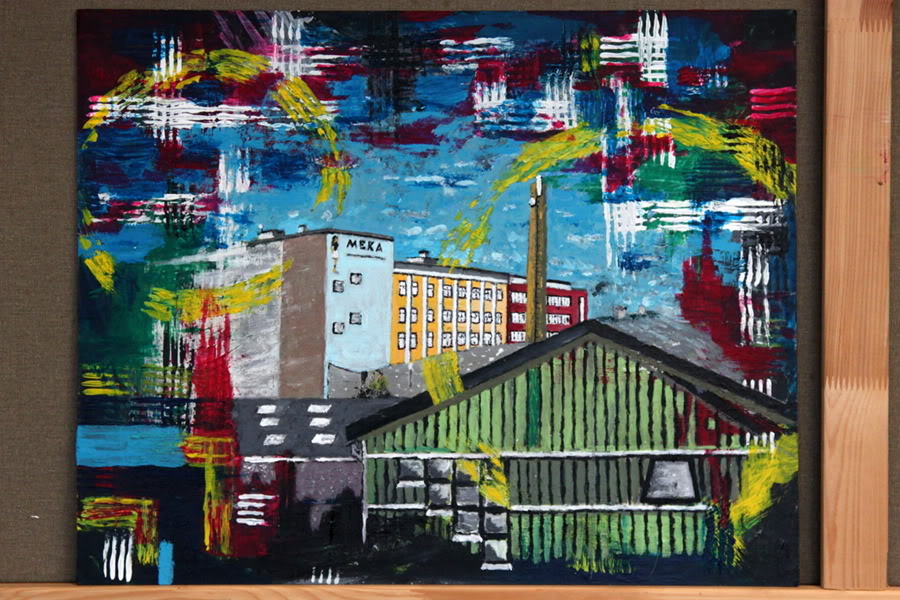 Untitled, WIP 22 hrs.
Update 2011.10.02: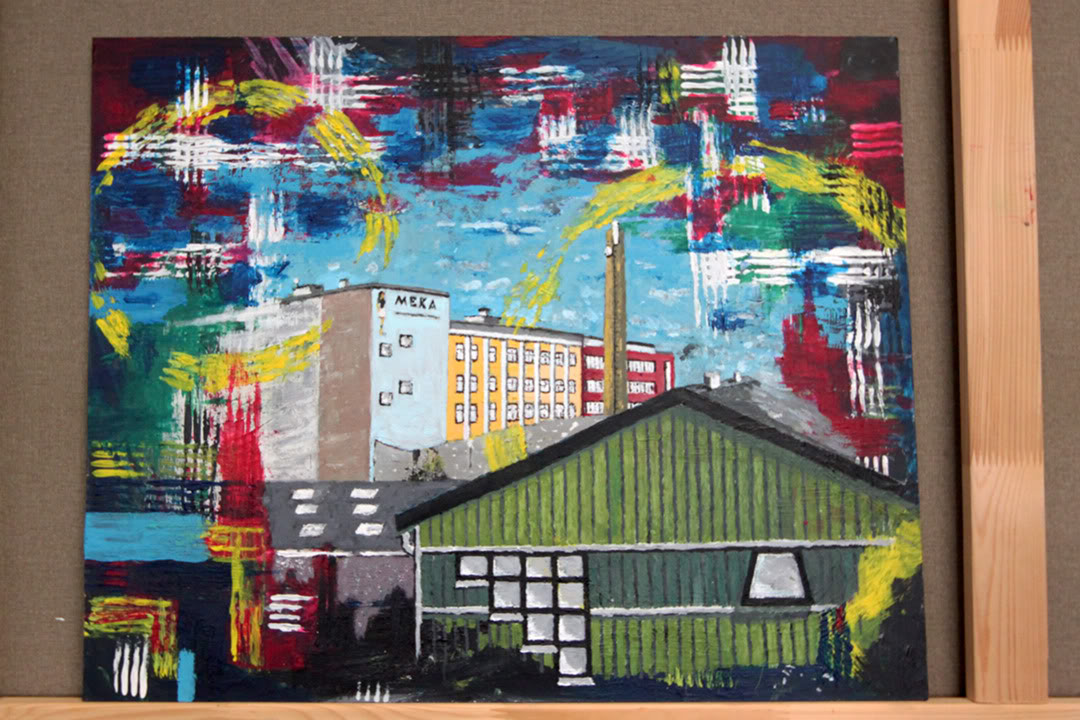 Untitled, WIP 26 hrs.
From the small images it's not easy to tell the difference between some versions of the painting. That's because the main composition has not been changed. In fact, all buildings in the left side of the painting have been re-painted. As the colours "before" and "after" are similar it's not obvious what has happened. Also, a lot of details that are too small to be visible on such a small image has been painted.
Finally, here is a photo of the buildings I'm painting: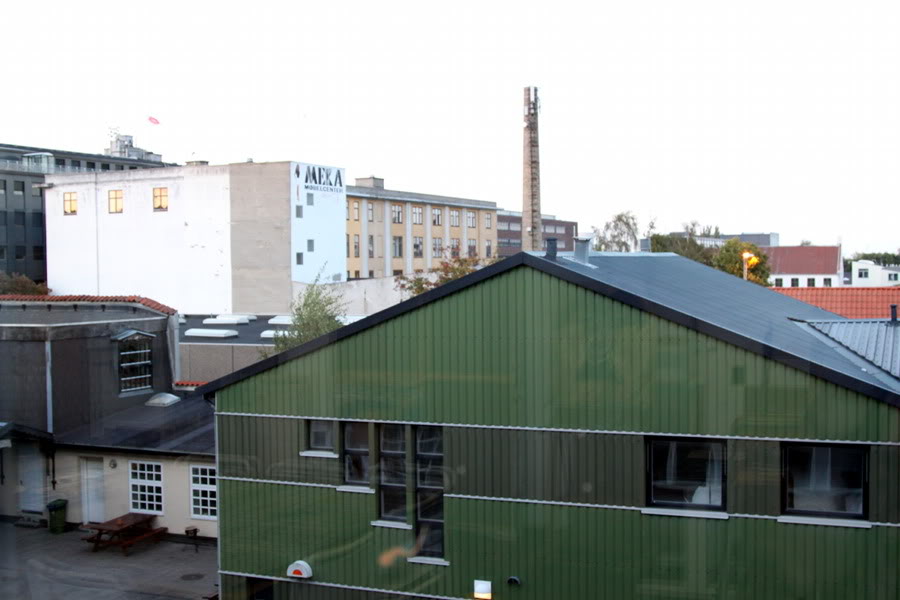 Photo of the buildings from the painting.
The photo is not taken from the exact same angle as the painting, and it is a bit unclear as it's taken through a window in bad light. I hope you'll still be able to identify the buildings.
Read on in part two.
Please comment