A Music Trilogy: Three very different paintings, done in 45 minutes total. Each piece was inspired by a different type of music that played non-stop for 15 minutes while it was painted.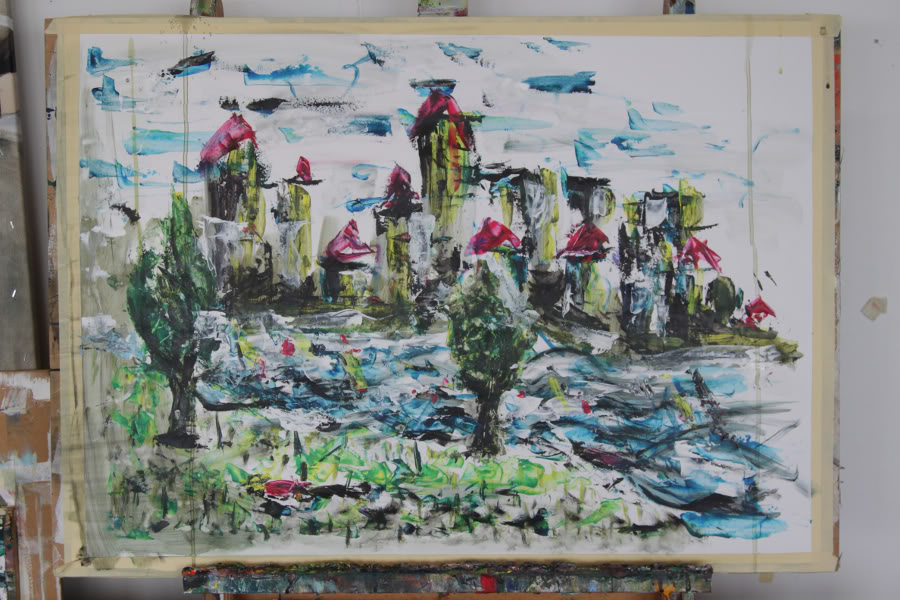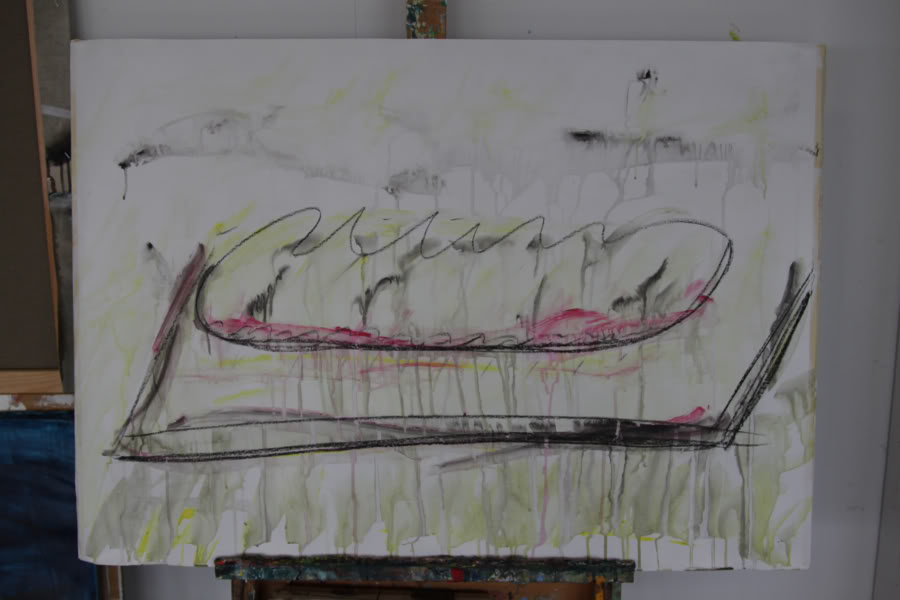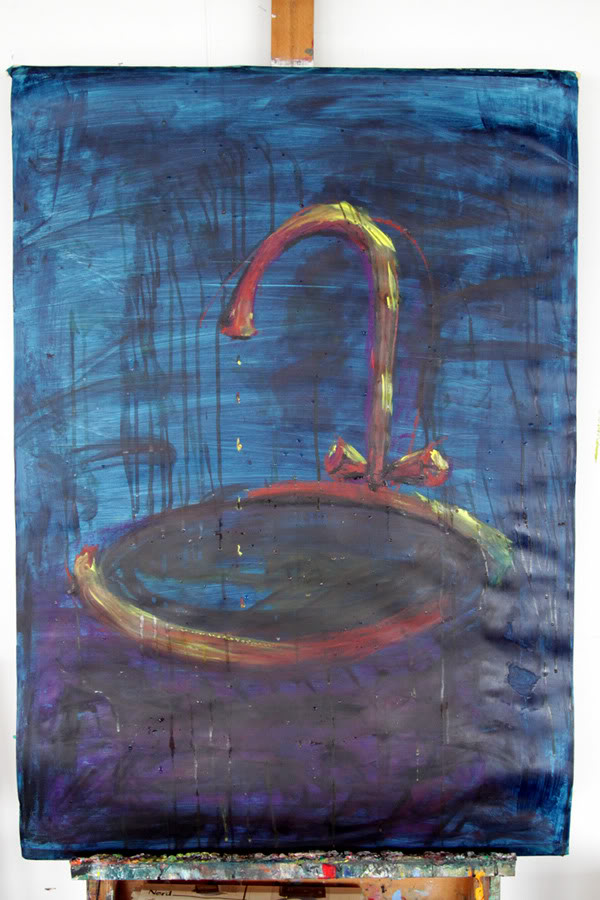 3x15 minutes. 2011.Acrylics and oil crayons on coated paper. Various sizes.
Painting: Theme "Green":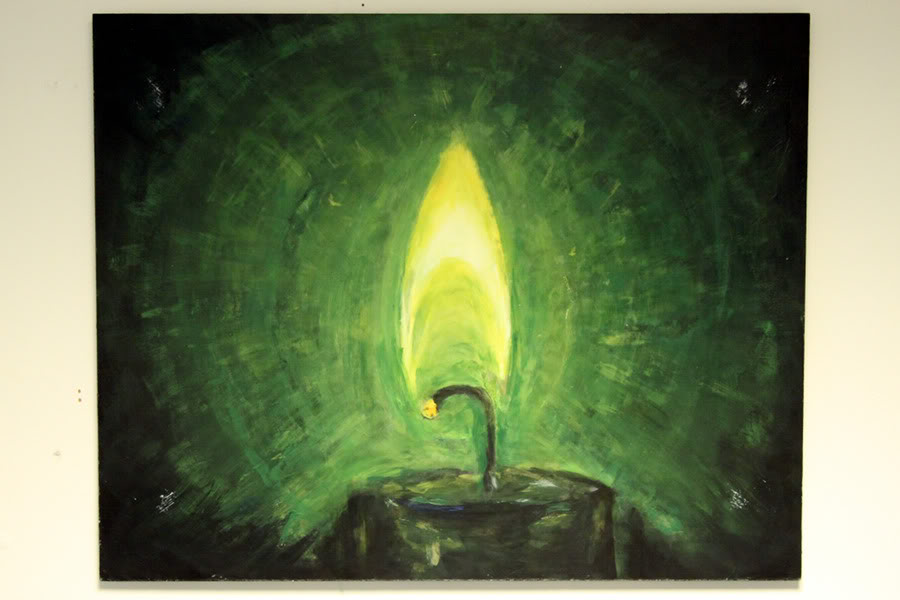 "Green Light". Acrylics on masonite. 75x60 cm. 2011.
Most -- if not all -- of the painting was painted with a sponge.