Once a year, ants fly. It's usually the same day all over the country.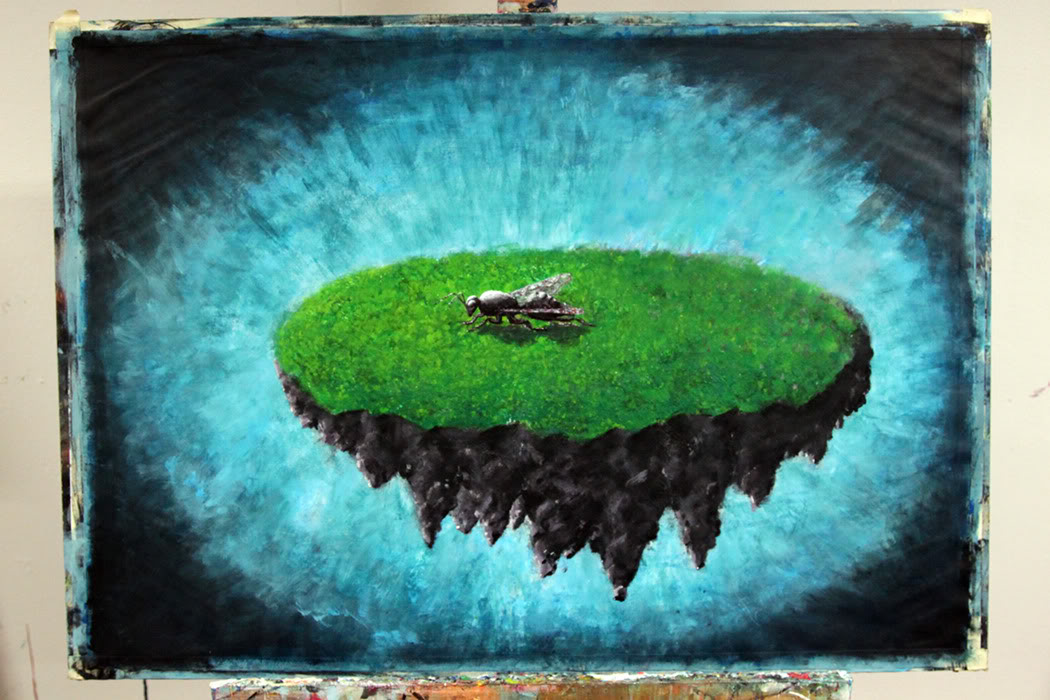 "Flying Ant Island". 2012. Acrylics on paper.79x55.5 cm.
Click for larger image and read on for story and detail shot.
Most of the paintings I do are several weeks -- if not months, or sometimes even years -- underway. So, as an experiment I have taken up a challenge; doing quick "live" portrait sketches in acrylic paint. Here, "sketches" means just that, sketches. Here are the two most recent ones: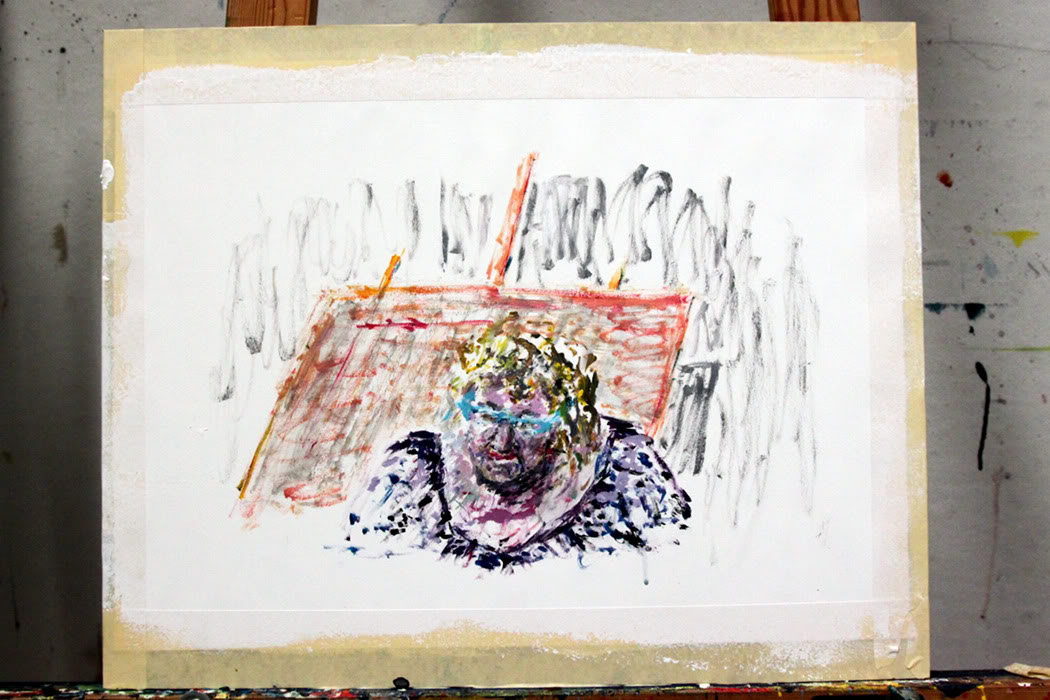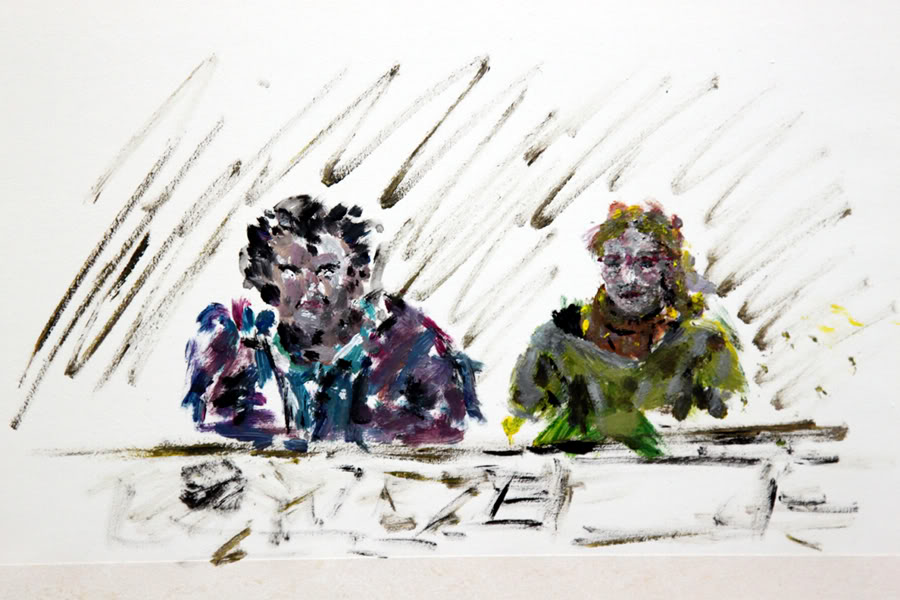 Portrait sketches. Acrylics on paper. 2012. Size around 50x40cm.
Click to see a larger size photo, or read on...
Painting: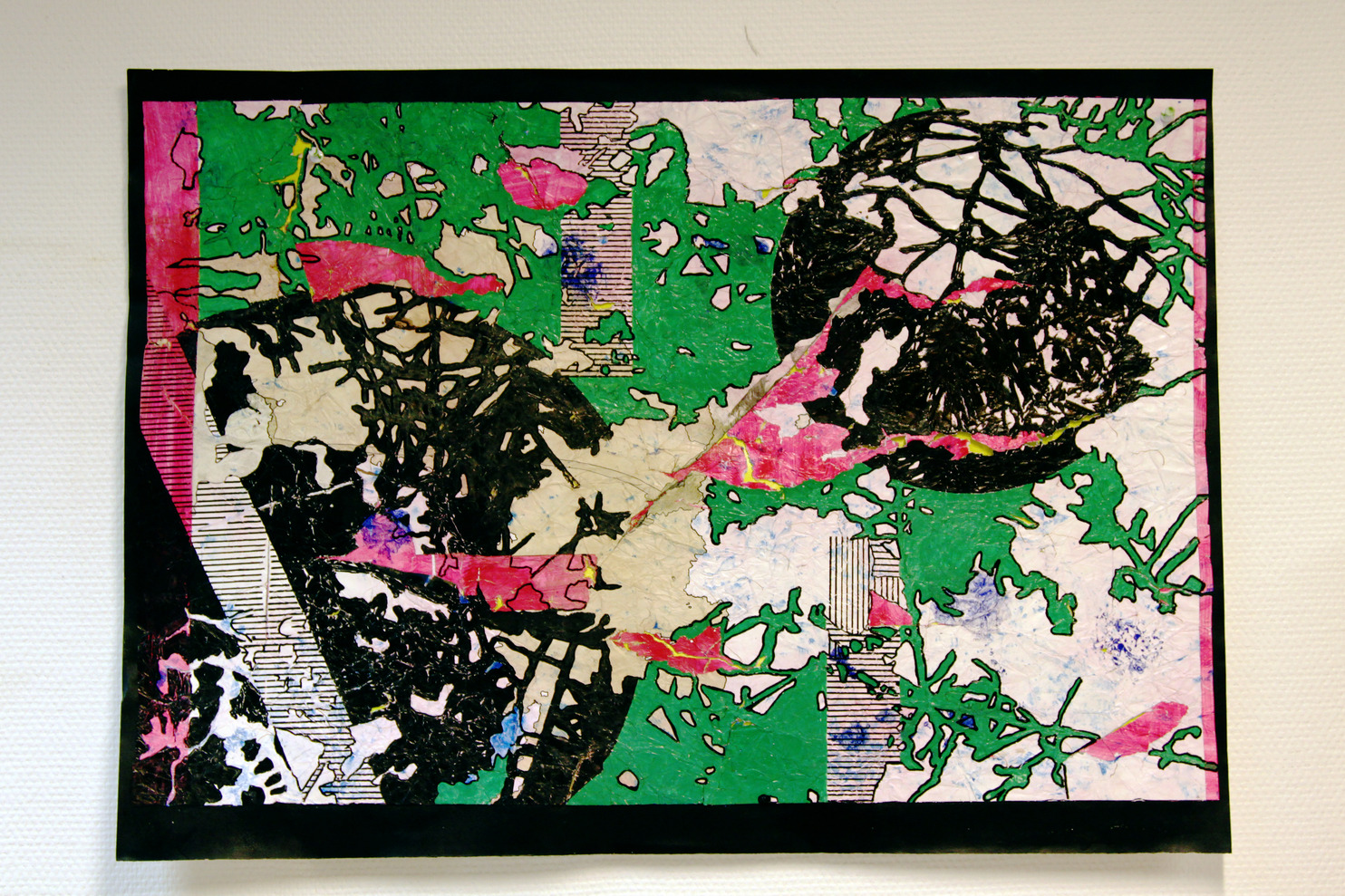 "Worlds Apart". 2012. Ink, acrylics, permanent marker, coffee on paper, 80x58 cm.
Painting: Just finished this painting today: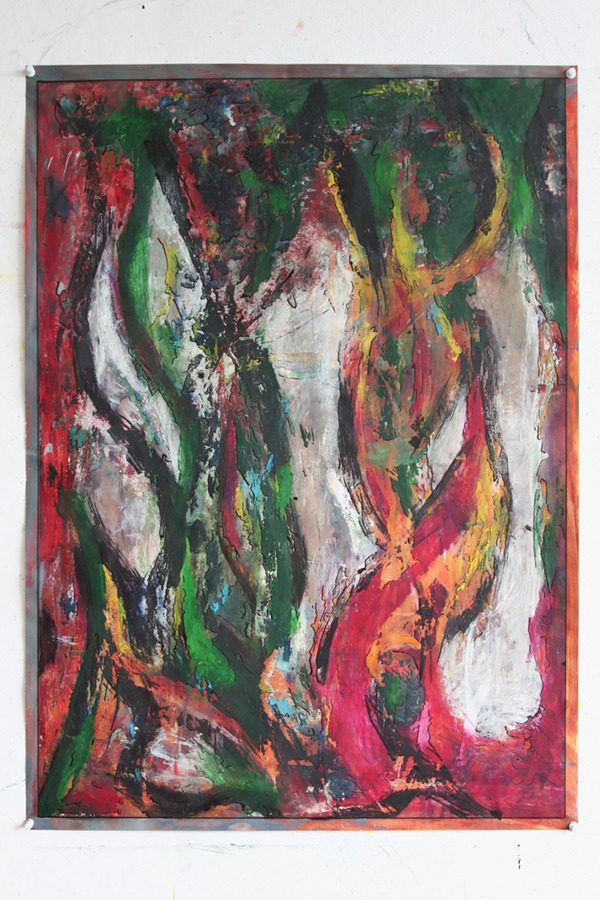 "Organic Structures", 2012. Acrylics, oil- and pastel crayons, and ink on paper. 58x81cm.
Click the image to see a larger size photo.
Painting: This is the final part of the post Painting process (wip) following a painting being made session-by-session. And now, finished.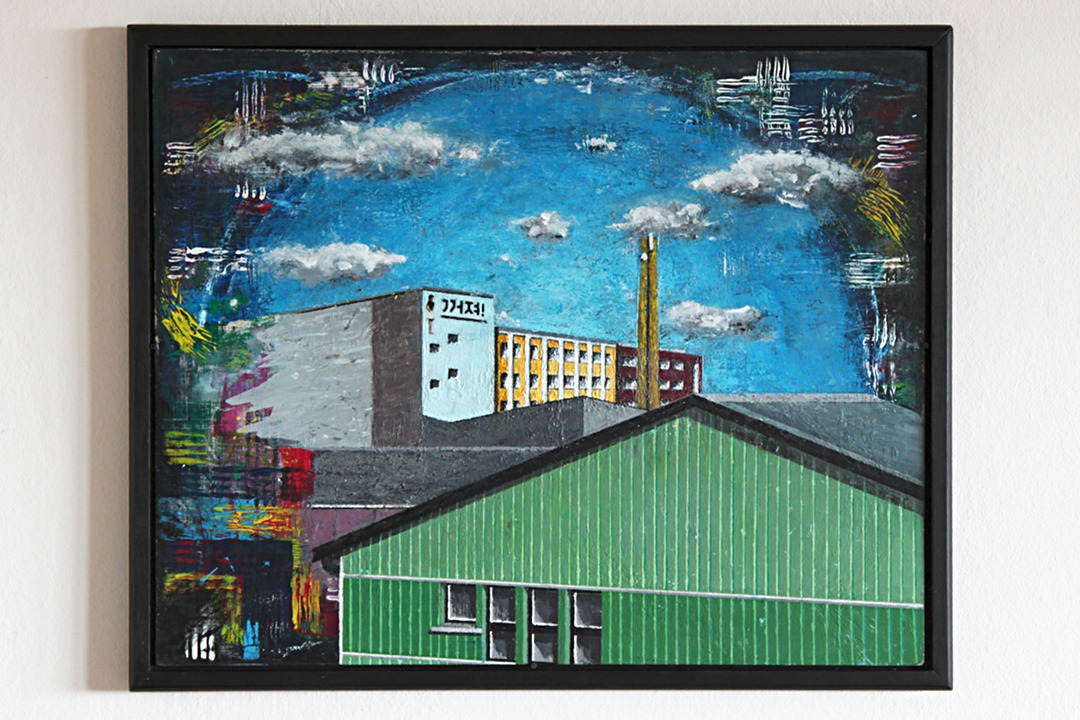 "Architecture Study With Abstract Elements". 2012. Acrylics on masonite, 50x40 cm.
At the time of writing it has been finished for about two months. Read on for more process photos, and to read the last part of the story behind these 100+ hours of paint work...